This year, the editorial staff of itBoat decided to save readers' nerves and not to publish «funny» news. Instead, in honor of the first of April, we decided to make a selection of jokes we found on the Web.
A job for Jeremy Clarkson.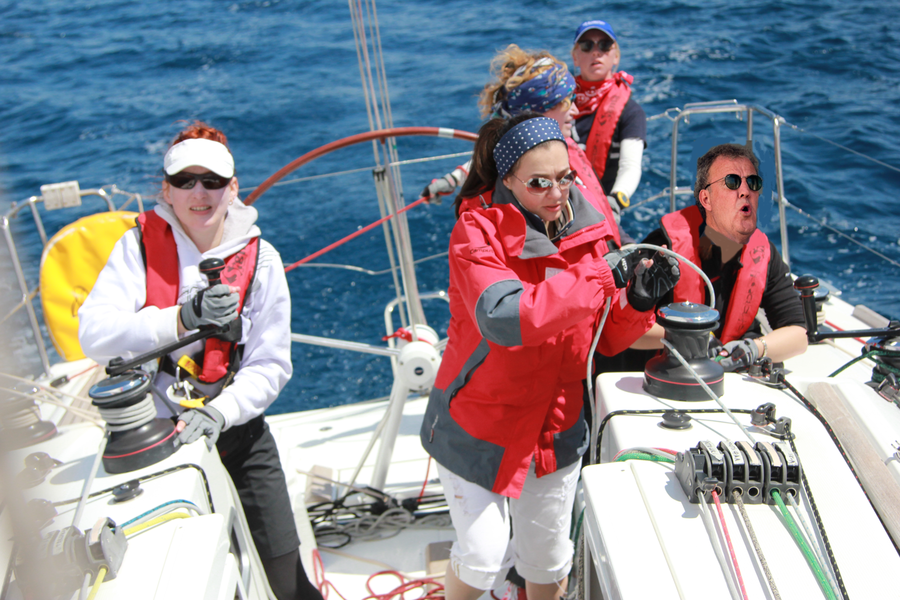 And without the first April, the derelict Jeremy Clarkson, former Top Gear anchorman, was overrun by Russian companies. But, finally, he was made a worthy offer by our guys - «Cabestan»company called Clarkson to the yacht. Well, how could he refuse them?
«I get a lot of calls from freaks in different countries, so I didn't get into the subject. But they have Russian blondes on their yachts, I liked Miss Kasyanova very much, so I thought, they are RYA, what can go wrong?».
Boris Boltyansky has left to work in the Presidential Administration.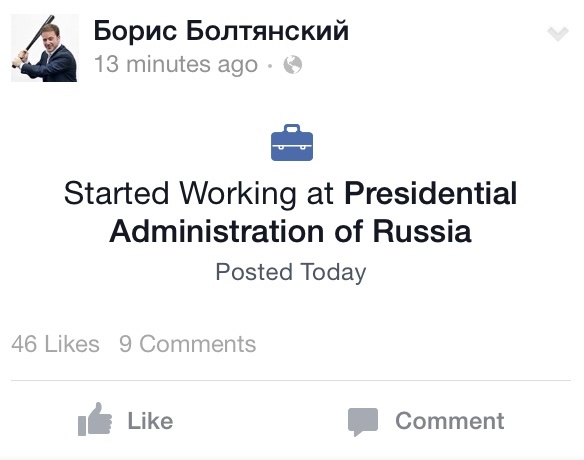 Boris Boltyansky, the ideologist of RBC's sailing business regatta, went far and high. Boris, don't forget about us there!
Walk to the «Titanic»
«During the cruise there will be informative lectures and excursions, where experts will share with passengers interesting facts about icebergs and the deep world of the Atlantic Ocean. The submarine will go from St. Petersburg to New York, crossing the Atlantic. The main event of this cruise will be a unique excursion to the Titanic», - perhaps the most favorable offer for today came from Andrey Podkolzin.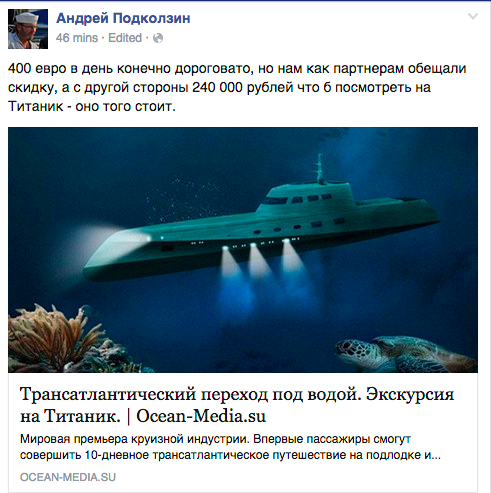 Briefly«, this is all» from Grigory Aksenov, Konakovo River Club.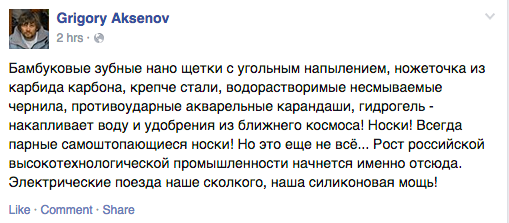 Judging by the number of April 1st news on sailingscuttlebutt.com, the colleagues stayed up all night and ran more than a dozen (!) news. The «America»'s Cup, as always, got the most. In addition to the fact that he switched to J-class, he also changed the water area from Bermuda to the Argentine port of Wushuay.
We used to maintain the atmosphere of this day and wrote about Russia's plans to win the «America»'s Cup, as well as how Russian yachts are being confiscated in France.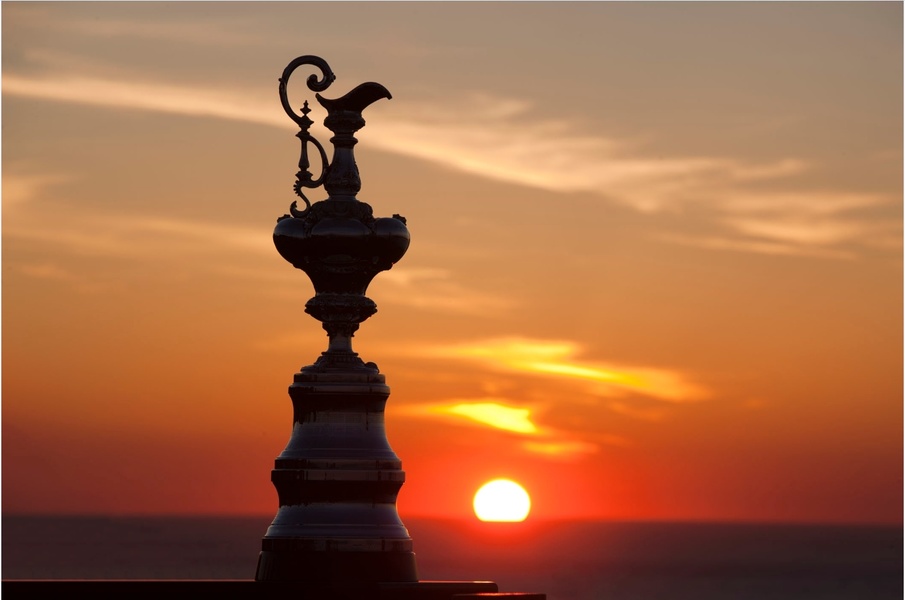 A special place in the life of every journalist is occupied by fake news sites that don't care about the calendar and they give such news to the mountain, just hang on. It is true that their hands rarely reach the yachts, but there are also such things - so a couple of years ago the site Samoeglavnoe.pro wrote about the ban Gennady Onishchenko turn fordeveind, which can lead to hair loss, «and not only on the chest».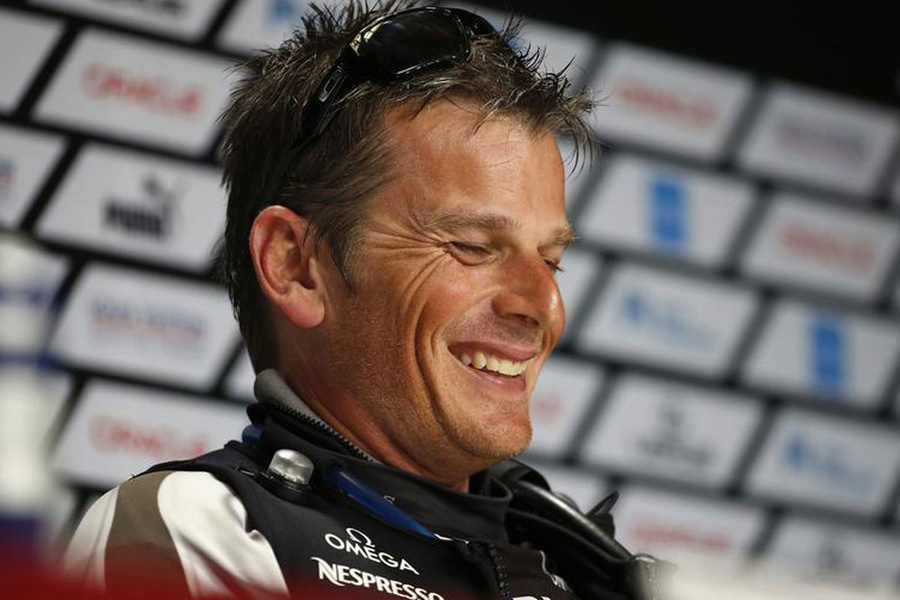 We've met fairies that disguise themselves a lot cooler. So, after Dean Barker was asked by Team New Zealand, The Civilian website wrote how the offended Barker wanted to build «a giant yacht to his death»in order to beat the betrayal of Team New Zealand and then conquer the world.
It's not that surprising. The surprising thing is that there were more people who believed in Barker's revenge plans than those who doubted it.