One of the most notorious round-the-worlders from Russia tells us how teeth are pulled out in Guatemala, about unplanned expenses during a trip, and why you don't have to worry about insurance when you go around the world on a boat.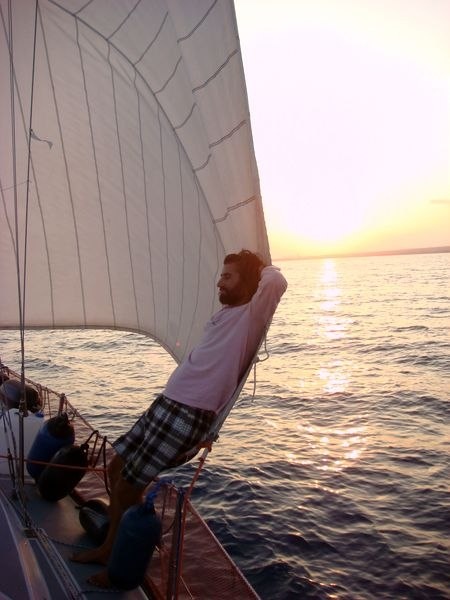 - Maxim, let's start with where we left off last time. You sold the apartment, but you haven't bought a yacht yet, with the companions, everything was hanging up too. What happened next?
- At first I went to Montenegro, went for a ride for two weeks, walked through all the marinas - I realized that everything standing there, not mine. At that time I had an agreement with Berezhinsky Valery. I was going to visit him in Amsterdam and go for a week on his yacht, which I did.
After a week, I knew it was her, I take it.
The purchase was quick: the whole procedure took about 20 minutes. It took me three weeks to put on the American Delaware flag. In my opinion, there were a number of significant flaws on the yacht at the time, and for about two weeks Valera was preparing the boat, eliminating the comments that I had identified. Then he left, and I set off along the coast towards Africa.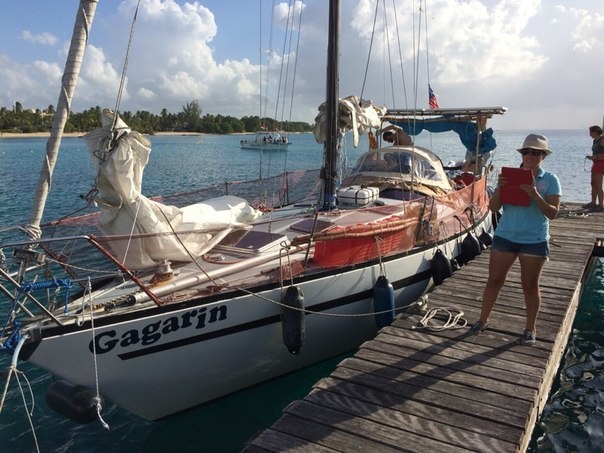 - All by ourselves?
- Africa was on its own, but my friends and relatives came to see me. In Tangira I was joined by Catherine, with her we go the main route, and from time to time we have guests. The five of us walked across the Atlantic: my instructor was with us, from whom I studied yachting, and there was also a girl, who was at sea for the first time. In the Caribbean, only my daddy would come for a month. Now we are standing in Guatemala, repairing, preparing for the Quiet.
- So it's only Catherine who'll go around the world with you for the rest of the day?
- Yes. We plan to complete the trip in Turkey, in Marmaris, where I studied. There we will probably sell a yacht, because in the future we want to either build something for ourselves or buy a big steel one to go around the land in a hard circle.
- I see you have specific plans.
- I originally wrote that it would be a double round the world. The first time it's gentle in the tropics, with fishing, beaches, coconuts and palm trees. Well, the second time it's gonna be rough on the northern seas, through Cape Horn...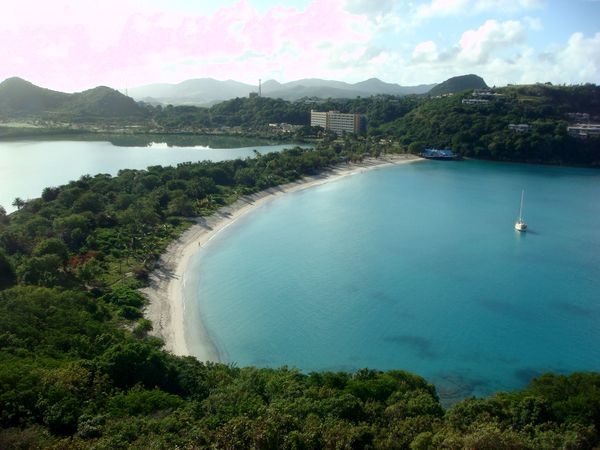 - Tell me more about the boat, please.
- Italian yacht Comar Comet 11 of the Italian shipyard, 85 years of construction. The yacht itself is very good, but it had to be rebuilt for itself. To put new autopilots, to do wiring differently, it is better to seal. The list of purchased equipment is huge. Especially had to work on it before crossing the Atlantic.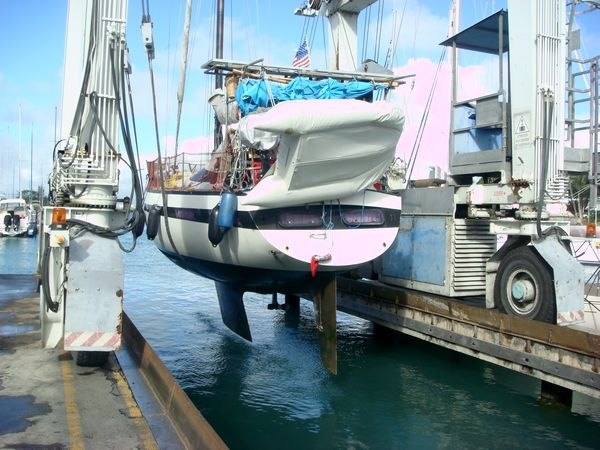 - Did you finish it yourself or did you turn to professionals?
- In the service I was once, when my oil seal was punctured, and then all by myself. Often they help - Russians in Guatemala have taught me a lot: how to glue a yacht with polyester and how to put cracks in it. Here I studied carpentry. In general, I'm becoming a master of all trades.
- How much did the boat cost you and how much did it cost you, for repairs, improvements and extra equipment?
- The yacht cost 25,000 Euros and another 15,000 Euros must have been put into it.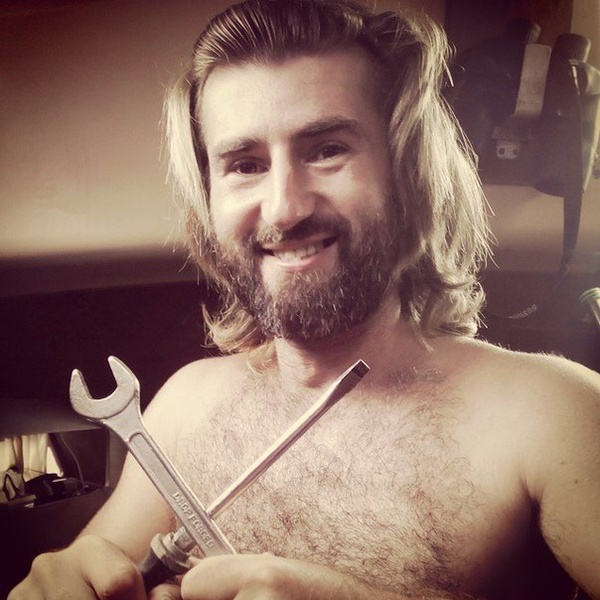 - Did you count on these extra costs?
- I thought I would have to invest about 10,000, but I have already invested 15. Ideally you would find another ten on the Quiet, where a lot of specialized equipment has to be taken, and, alas, there is no money yet. Let's go so far - it's easy.
- And what did you want to buy?
- We need an extra gas generator, so we don't have to depend on alternative energy sources, we need a desalter. A hydro-generator would be nice, ideally. We need to change the echo sounder. It's very old.
- Wasn't it easier to dig up and buy a yacht that fits your plans?
- If I was saving up, I'm afraid I wouldn't be going anywhere. I'd be sucking up all this routine, and I'd find a thousand reasons to save even more.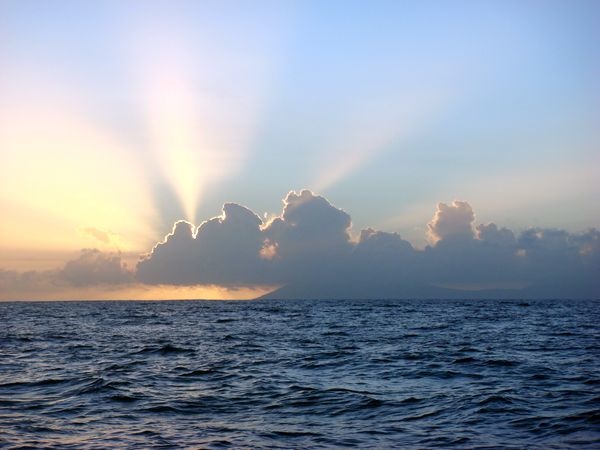 - What's the most impressive thing I've done in the last year?
- We've walked all the European Atlantic coast, Morocco in Africa, all the major Canary Islands, Mexico, now standing in Guatemala. I am always impressed by nature - nothing is more beautiful and emotional for me. Every island is completely individual and there is something to see everywhere.
There were some unpleasant moments, too. We walked from Cuba to Mexico and hit a speed of 8 knots. I didn't really know that was the case. The engine overheated, the wind was in the wrong direction, everything was going to take us to the ocean and we would be back for a long time. It was a miracle we made it to Mexico.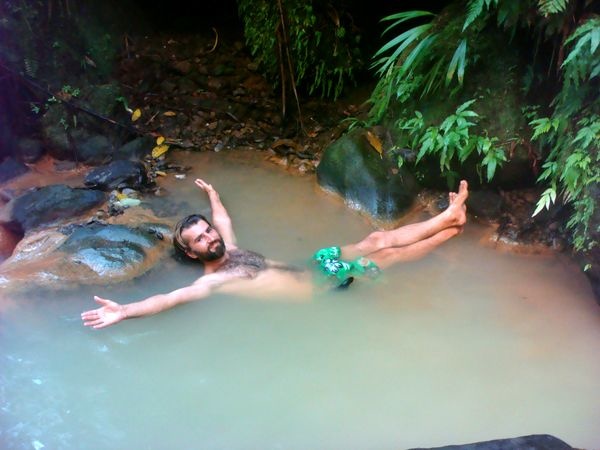 - Did you manage to survive your first storm?
- Not much without it, but there was a case. There is a very strange weather forecast in the Caribbean, they always write less than 10 knots of wind and very often do not guess, so once flew into «a storm».
- Did you find out which navigation and weather applications are more convenient to use?
- For navigation, we have two applications - iSailor for Apple and Navioniis for Android, respectively, they complement each other. Weather forecast - standard sites like passageweather.com.
- What are your regular expenses and what are the unplanned ones?
- Of the regular ones - food and fuel, parking in marinas. At the last price it is difficult to provide. Of the unplanned, but also permanent, is the «entrance» to the country. Check-in in another country costs money, there are very large, the cost of this item can be very surprising and frustrating. And repairs - consistently something happens that you need to spend money on.
- What's the difference in marinas prices between countries?
- In the Caribbean, an average of 25 dollars a day, in Europe, an average of 30 euros, in Guatemala they charge monthly, this is 200 dollars.
- What do you end up living on?
- I rent a small apartment and take guests on a yacht.
- You assumed you'd be making money online, looking for sponsors. Am I right in assuming that didn't work out?
- Absolutely nothing. It's not working out. There's just no time for that when you go on a boat. At least there's two of us now, and it's hard enough for the two of us - constant shifts during transitions, no time left. On the subject of sponsors - they say you have a crisis in Russia, so it is quite deaf with them.
- Have you thought about starting a part-time job in the places where you stay?
- A good way was in Cuba - we used to fish and sell to tourists. It's not like we sold, mostly traded for other food.
- To Russian tourists?
- No, Poles, French, Germans. We have already learned how to fish quite well, so we used to rent charter boats and sell them on board.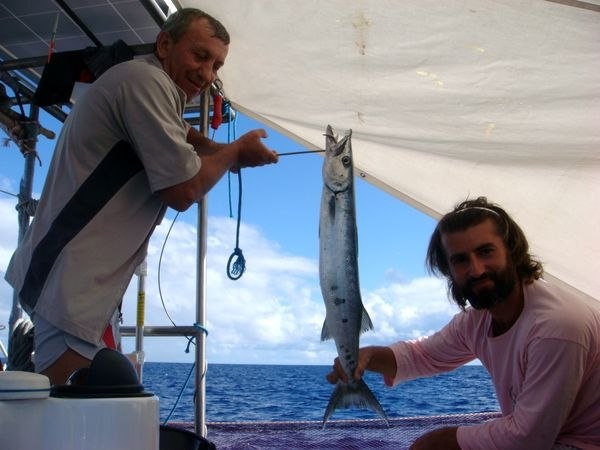 - How are health issues solved?
- I had my annual insurance, it was over, so I decided not to take it anymore. Just three weeks ago, I had a tooth pulled out in Guatemala.
- And how do you get your teeth pulled out in Guatemala?
- Better than in Russia, and cheaper. A shattered office, a 40 year old chair, but the drugs and the doctors are very good.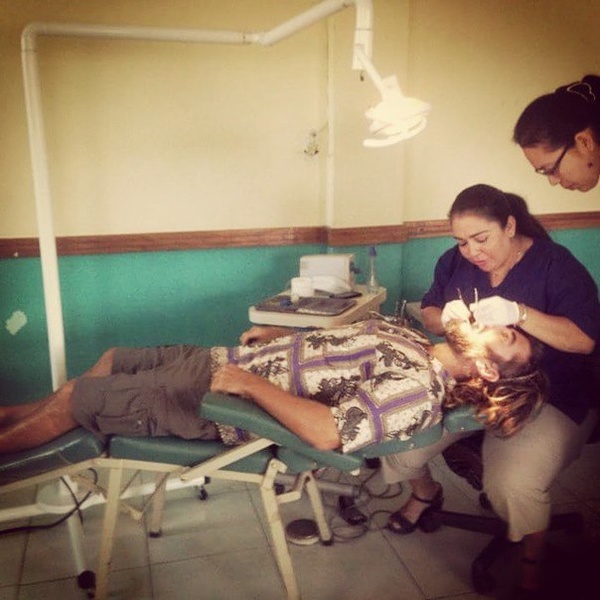 - What kind of insurance was it?
- Usual, which you have to do when you go abroad to get a visa. I took a sports one, it also applies to yachting. The sum came out round. At the time, I had no idea how it was going to be, so I decided to be safe just in case.
- Didn't you actually need it?
- No. You're not really sick here. All sickness comes down to you pinching your finger, rubbing a cord or a fish biting you.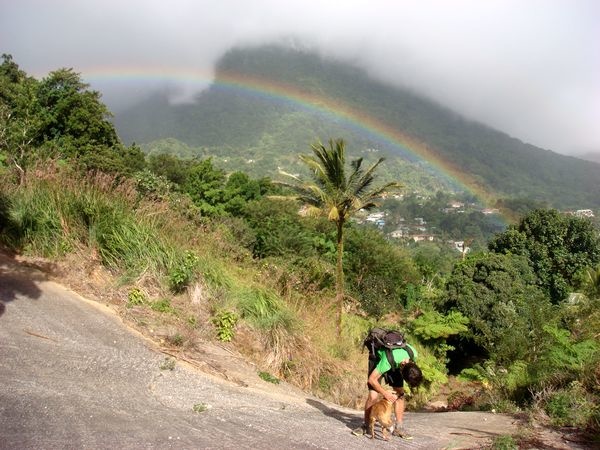 - So you don't need insurance to get a visa to new countries.
- No. When you're on a boat, no one cares about you, most of the time. You have to bother to register yourself, tell them you're here. In half the countries, we don't register at all.
- With visas, it's easy, right?
- Yes, the only thing in French Polynesia you have to do is make an extra visa, and that's how you do it on arrival.
A note from the editorial office. Immediately after our conversation, Maxim had a change of plans. On his website he wrote that he will put the yacht in a dry dock until February 2016 and will return to Moscow, where, by the way, on July 30 he will celebrate his birthday, where all romanticists who are not indifferent to travel are invited. We decided to publish the interview as is, but to make a small addition.
Update:
- Why did you decide to stop circling the world after all?
- Not to stop, but to wait for the hurricane season, plus we need medical intervention and procedures that can only be done in Moscow.
- Are you sure you can resume your journey next year?
- I will be. I'm already asleep and I can see when I get back - I miss my sailing home very much!