Frank Stephenson, Director of Design at McLaren, is best known as the man who revived the classic Mini Cooper and Fiat 500. But next to his house in Henley on Thames, about 35 miles west of London, you can see another design marvel: Stephanson's Riverbreeze motorboat in a wooden hull. ItBoat publishes a translation of theDrive.com article by Lawrence Ulrich about this amazing boat.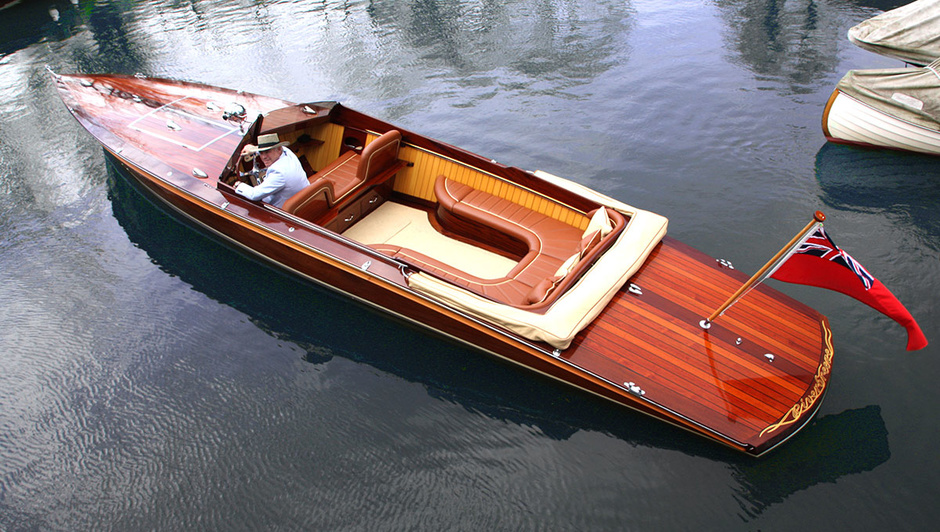 Unlike the designer's previous boat, which had a Dodge Viper 10-cylinder engine in its engine bay, this beauty is quiet and environmentally friendly thanks to its electric motor.
It's like an arrow of Cupid cutting through water in a body of contrasting pink and mahogany from Brazil and Africa, coated with 15 layers of varnish.
«Every year we added five more coats, so now there are 35 coats," says Stephenson. - Its surface looks wet and acquires an increasingly deep shine».
This 31-foot boat is a hymn to the post-fiber era, when lacquered hulls shine like new coins. Yes, fibreglass yachts are practical but as sexy as sandals on a sock.
«Everyone has got this big plastic hull, but there is no romance in it," explains the 56-year-old owner and creator of Riverbreeze. - Wooden boats only get better with age, they smell better, and they each have their own character».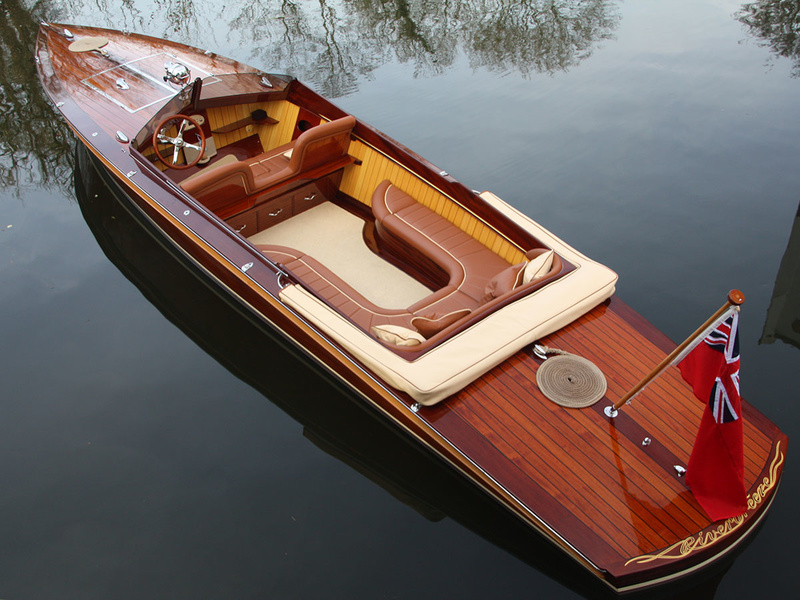 The way to the front seats is through vertically opening doors, reminiscent of the «wings» designed by Stephanson McLaren 650S and 570S. And the figure of a mermaid on the nose? It's from a 1932 Cadillac. Stephenson found this rarity eBay sign («I paid for it with my hand and foot») and chromed it again.
«Her chest is open, her hair is folded back. It's just beautiful.»
Vintage wooden boats are now in fashion. People spin off round sums for Chris-Chraft and Hacker-Craft boats, but the «Riva»is particularly valued. A couple of weeks ago, the 1966 Riva Super Aquarama Series II, a descendant of the original 1962 model owned by Fiat chief Gianni Agnelli, was bought at auction for a fabulous $775,000 pocket-sized boat for an old boat. In the 1960s, every crowned person, financial magnate or movie star was obliged to have a Riva. The boats of this Italian shipyard were filled with marinas of the French Riviera. Elizabeth Taylor and Richard Burton used the Riva Junior as a tender on their Odysseia. Italian playboy Gigi Rizzi, known for his novel with Brigitte Bardot, said that the actress changed «the Riva» as often as his boyfriends. Ferruccio Lamborghini had a 1968 castom Riva Aquarama with an engine from his 350GT coupe. The appearance of the Riva made these boats ideal for filming in movies, from Bondiana to «Jazz only girls», and the «Eleven Friends of Ocean». Stephenson's brainchild has something of «Riva»in his DNA, but her hull is longer and «more dramatic», says the owner.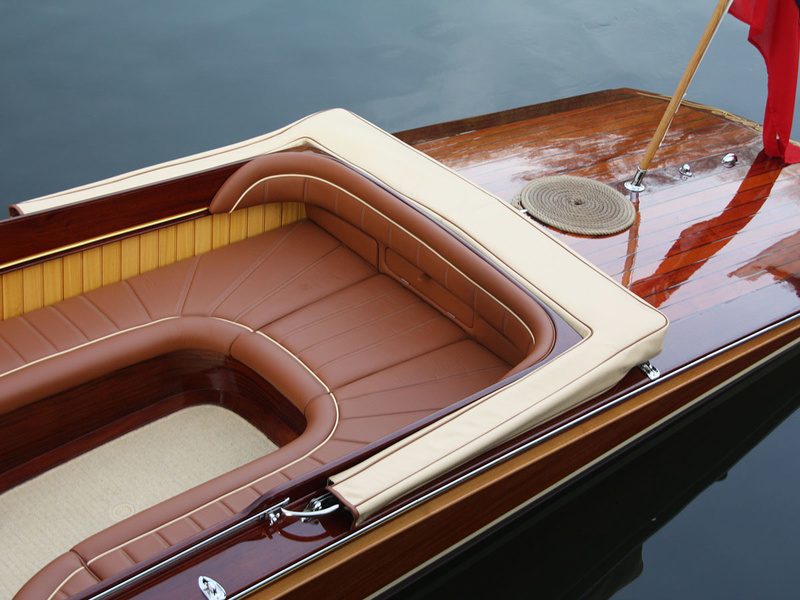 Instead of an inefficient eight- or 12-cylinder engine under the hood, Riverbreeze has a 4.2 kW torpedo-shaped electric motor, complemented by eight Varta batteries that can store 14.7 kilowatt hours and are fully charged in eight hours. Stephanson typically takes 10 hour cruises on the Thames from Leclade to the highest point of the river near its source. During this time, the boat discharges less than half of its load.
Stephenson creates unprecedentedly fast cars, but his boat is far from being so powerful. «It's all about balance," he explains. - I get up at 6 in the morning and roll out all day on a noisy Ducati. So when I get to the boat, all I want to hear is the river murmuring and birds singing. There are no laws against drinking alcohol while driving on the river, so I just smoke a pipe, drink some whiskey and relax».