Super yachts are as luxurious as they are greedy. Fuel consumption can be discouraging and can make a weighty hole in the bank account of even a very wealthy owner. The recent boom in the construction of hybrid superyachts using both traditional diesel and electric engines can change this rule by offering the strongest of the world a more economical and environmentally friendly way to sail the seas and oceans. Robb Report Magazine has compiled a list of ten of the world's most interesting hybrid superyacht destinations.
Columbus 40S Sport Hybrid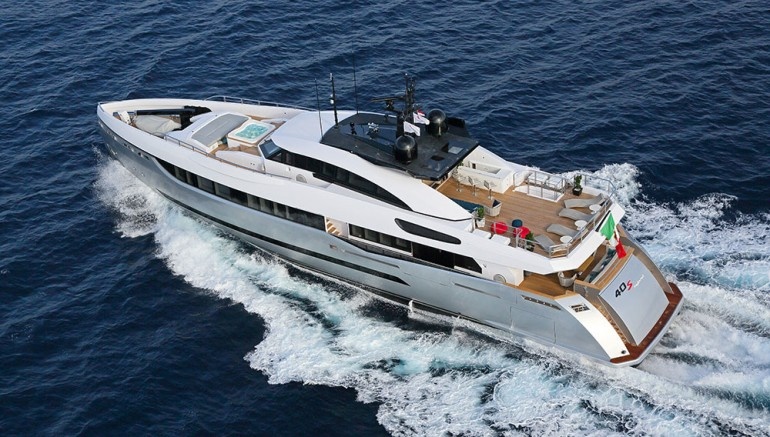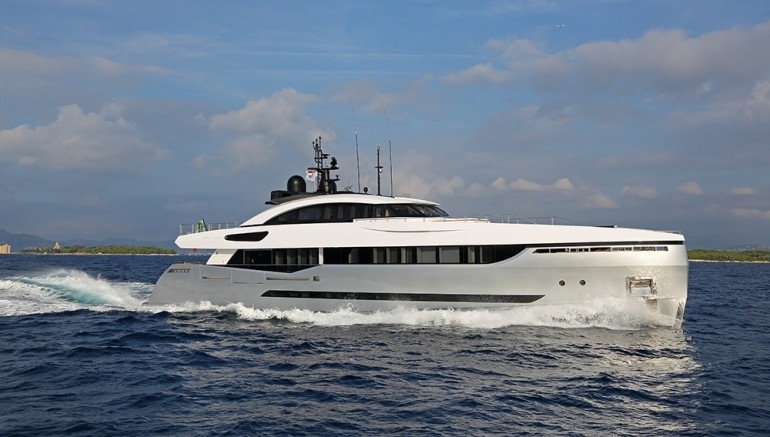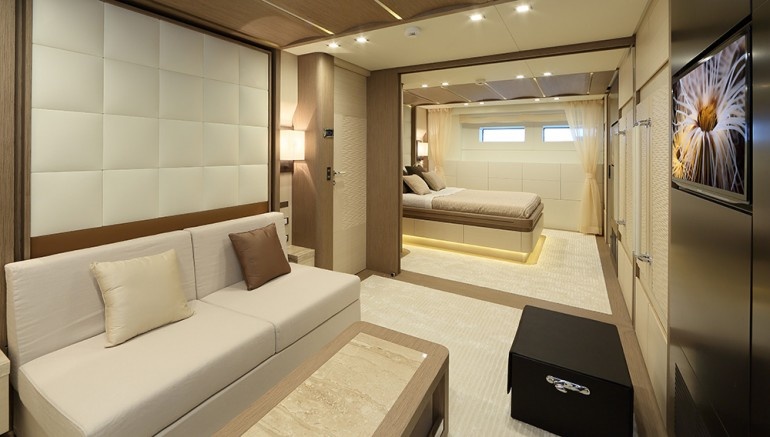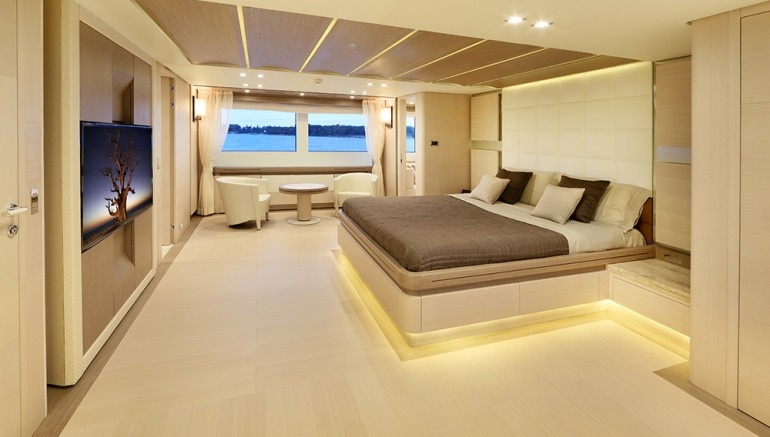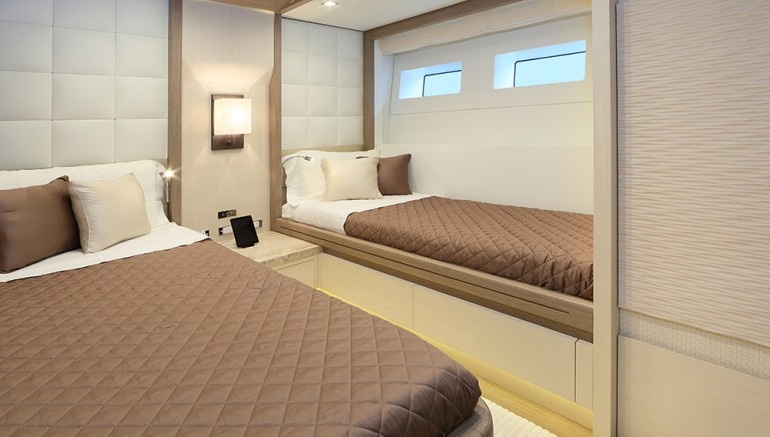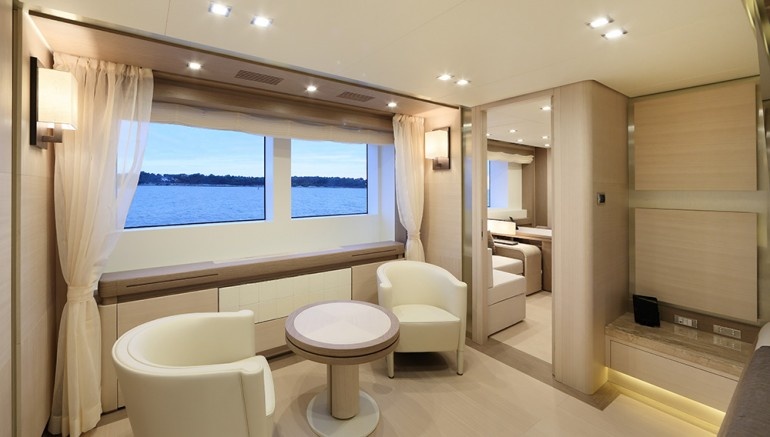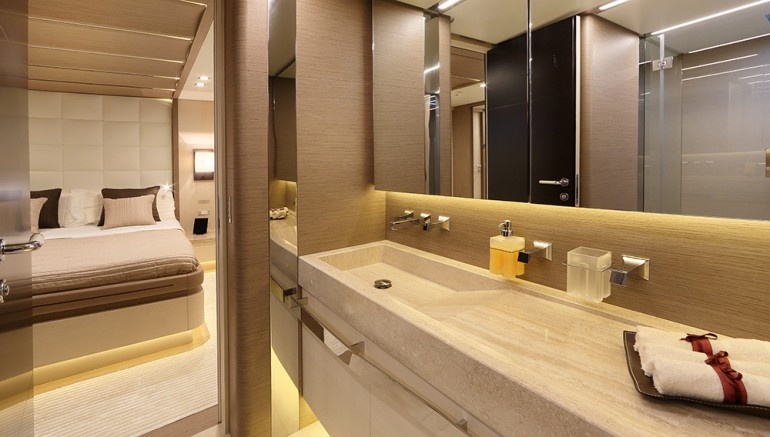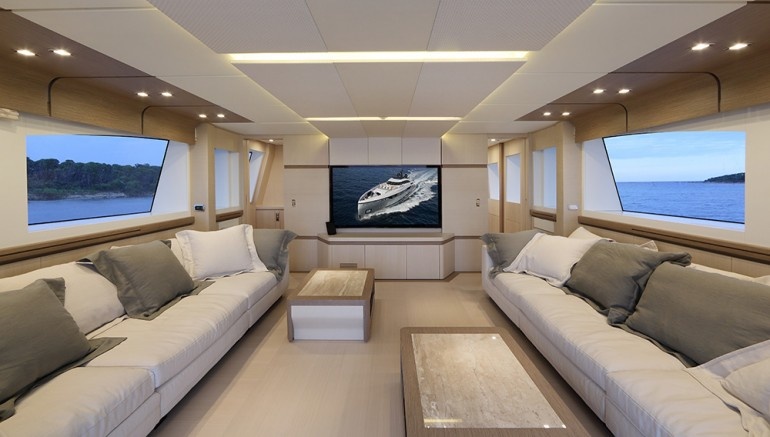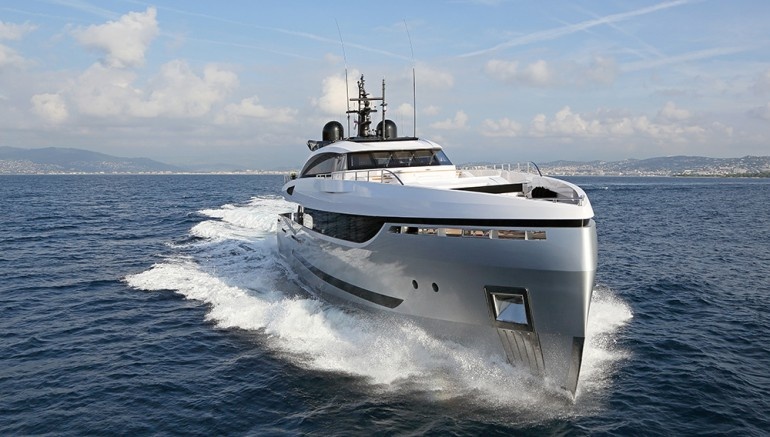 Launched by the Columbus Yachts shipyard in 2013, the Columbus 40S Sport Hybrid is equipped with a hybrid propulsion system comprising two diesel and two electric engines. Moving only with electric motors, the boat is not only environmentally friendly but also quiet and the vibrations in the cabin are kept to a minimum. Its five spacious cabins can comfortably accommodate 10 guests. The Columbus 40S Sport Hybrid is currently on sale at around $16 million.
Feadship Savannah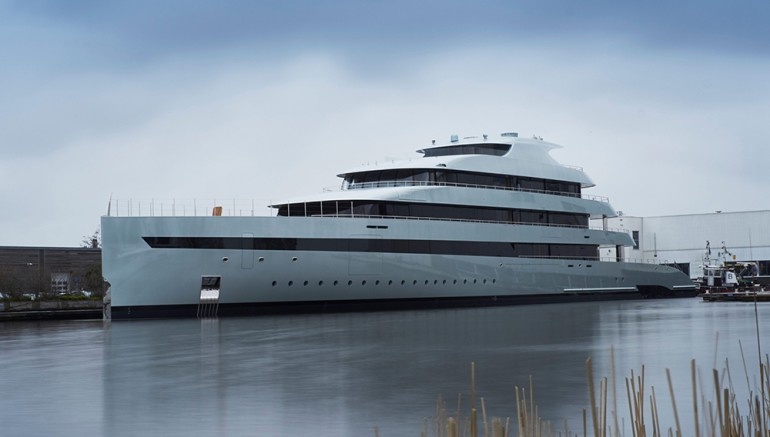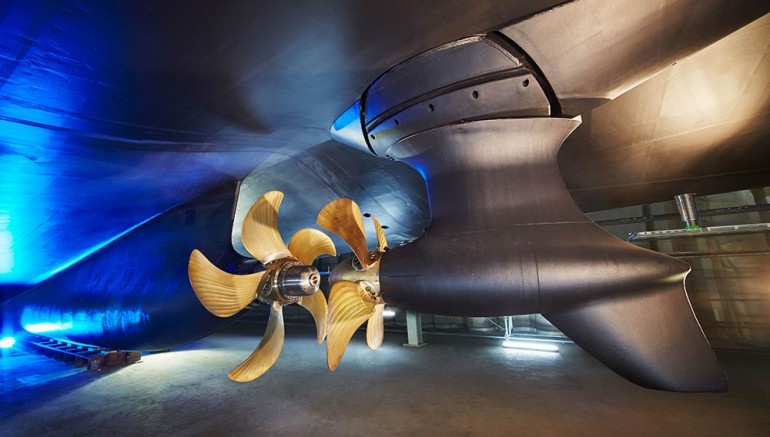 Built by the Dutch Feadship shipyard in spring 2015, the 273-foot Savannah is powered by a single diesel engine combined with three electric generators and lithium-ion batteries. The azimuth bow thruster adds manoeuvrability to the superyacht when it enters port. One of the boat's features is a glass wall saloon below water level, giving guests the opportunity to admire the underwater life of the ocean. The Savannah will be available for charter this season.
Wider 150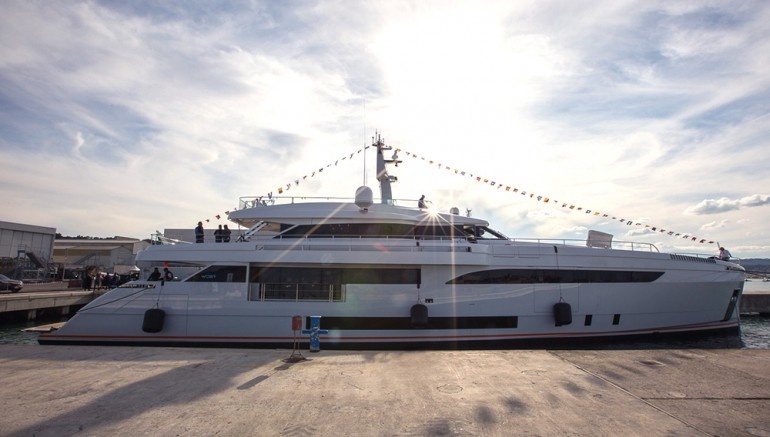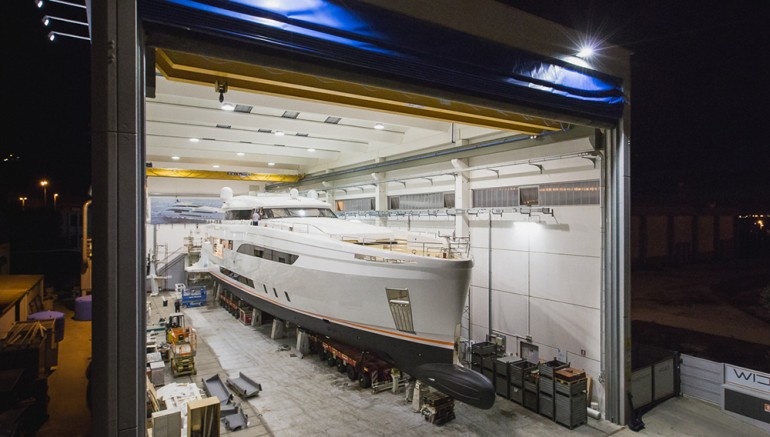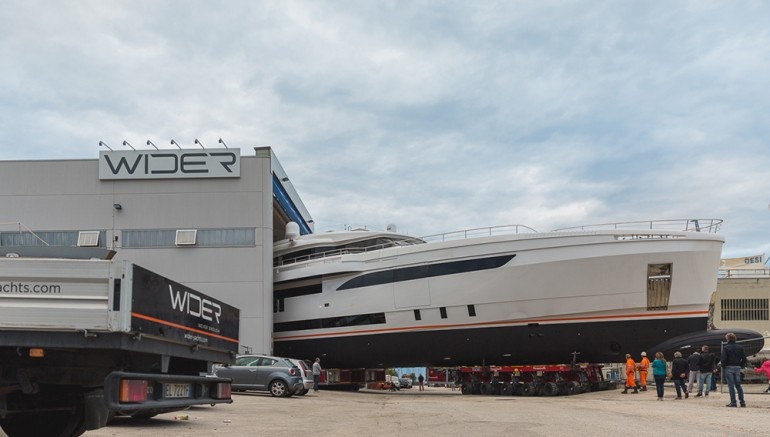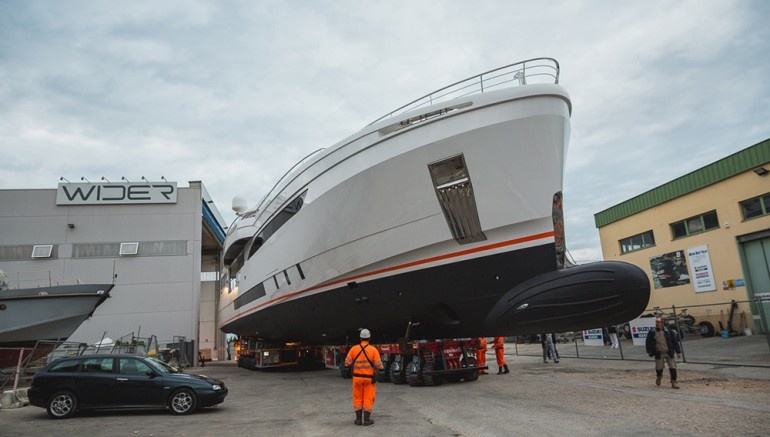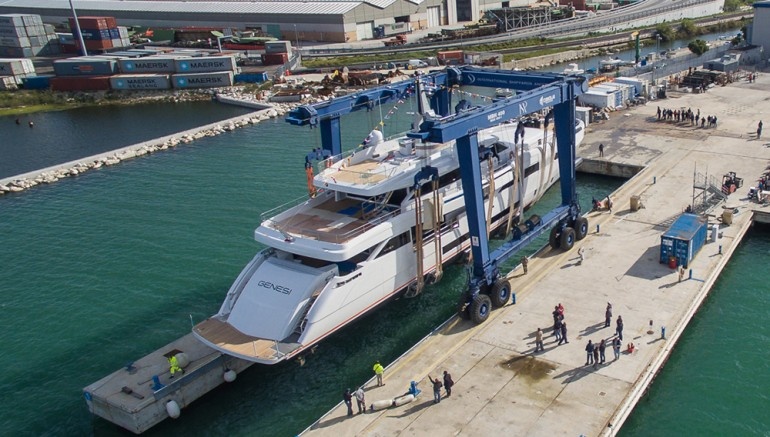 The first ever Wider Yachts hybrid superyacht, the Wider 150, departed from the Italian shipyard in October. The yacht is equipped with a diesel-electric propulsion system that runs either on lithium polymer batteries paired with a Wider-specific power management system or on four in-line diesel generators. The original hull design includes wings that look like decks, swimming platforms and lounges. On board there is a heliport, a motorbike garage, a seawater pool transforming into a tender garage. Wider 150 is available for $29 million.
Admiral E Motion 55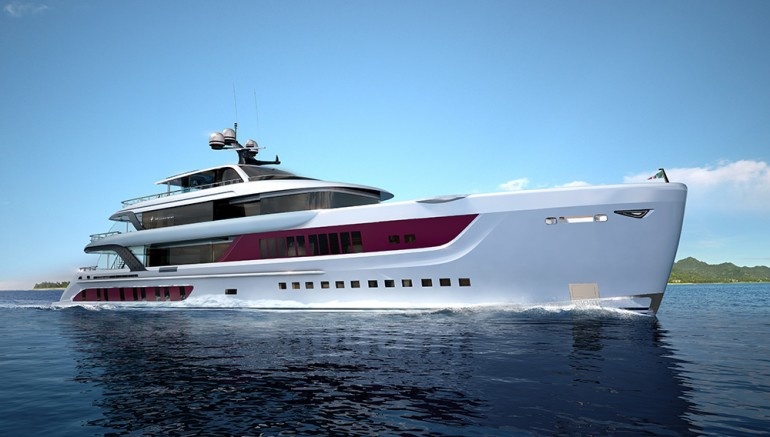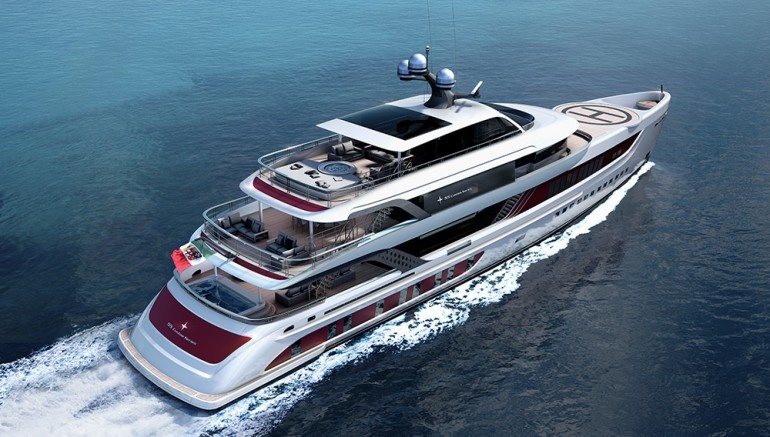 In anticipation of a future surge in popularity of hybrid yachts with modern styling featuring simple lines, Dobroserdov Design's Sergei Dobroserdov has conceived a 180-foot Admiral E Motion in 2013. The yacht is under construction at Admiral Yachts and is due for launch in 2016. This displacement vessel is capable of speeds up to 17 knots with both diesel and electric engines and can propel at up to 9 knots with one electric. The stylish burgundy-silver yacht has two master cabins, four guest cabins and a full-beam spa with sauna, hammam and massage room. When the Admiral E Motion 55 is launched, she will be available for charter.
Admiral E Motion 52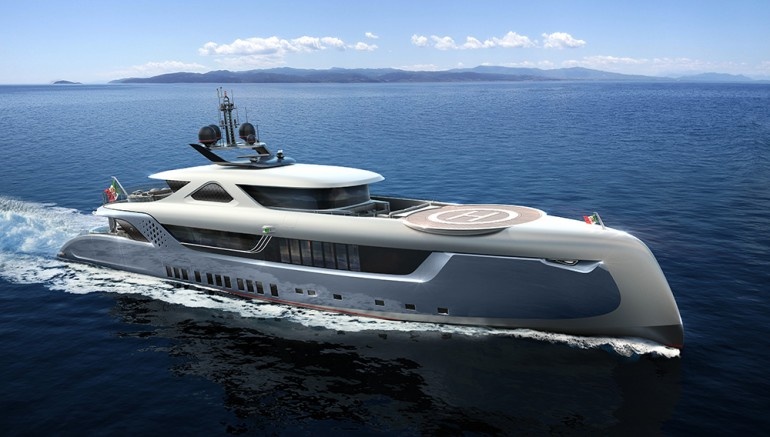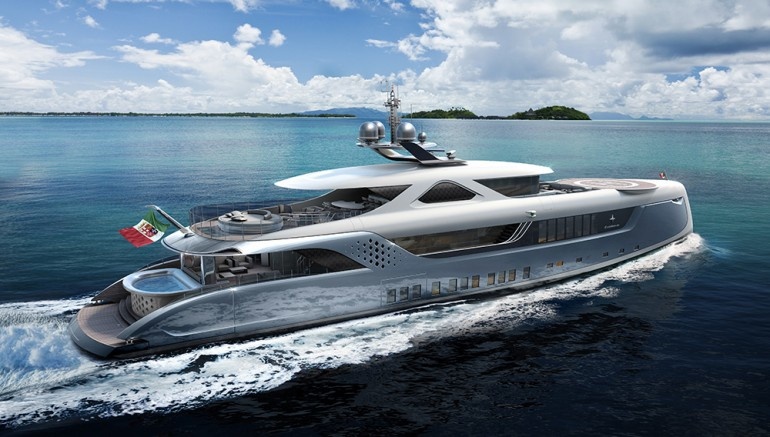 Like her older sister, E Motion 55, this boat was designed by the design bureau of Sergei Dobroserdov. The 170-foot mega yacht combines a lightweight aluminum hull and a hybrid engine with four diesel and two electric motors. The yacht can reach an impressive 25 knots for her size. On board the Admiral E Motion 52 is a full-beam spa with massage, sauna and Turkish bath, as well as an outdoor events platform.
Project Nova-Hybrid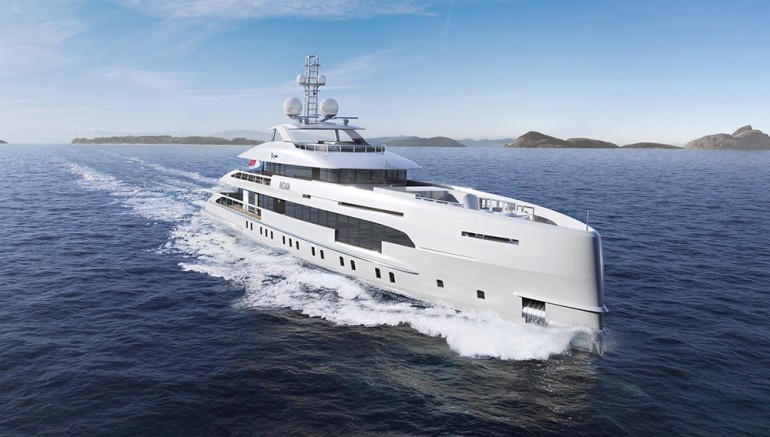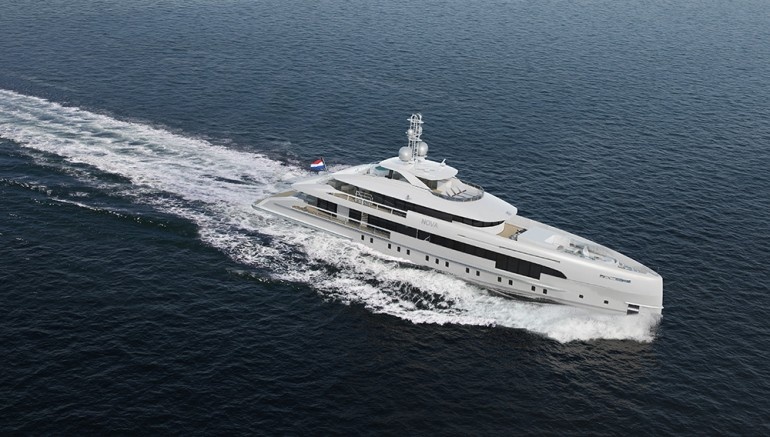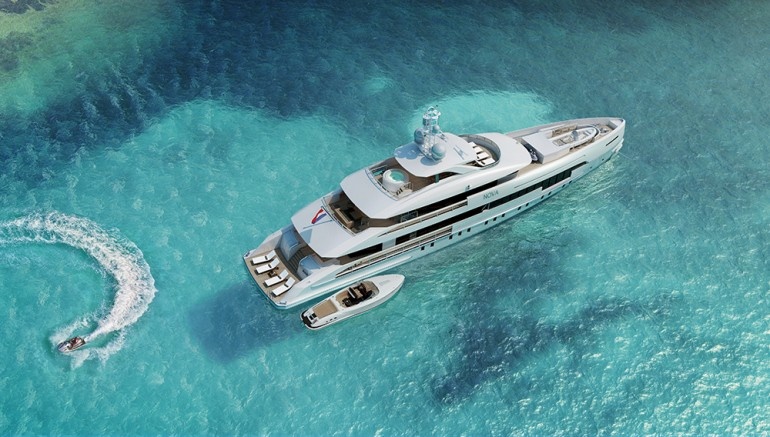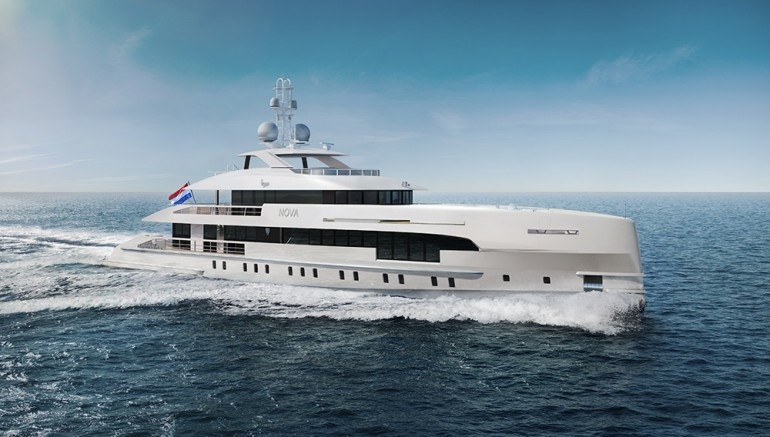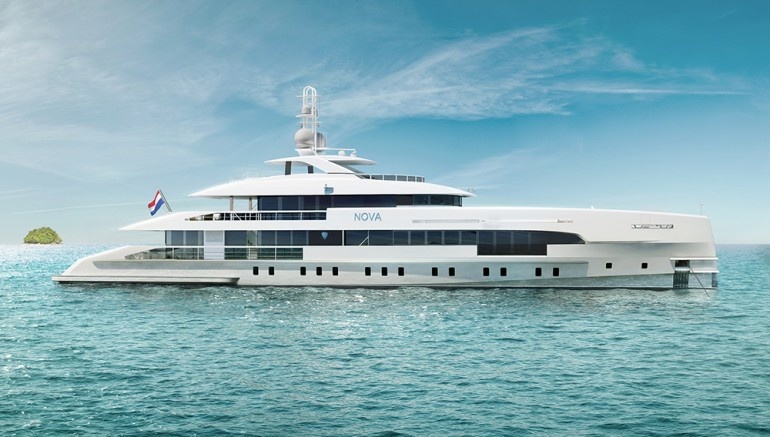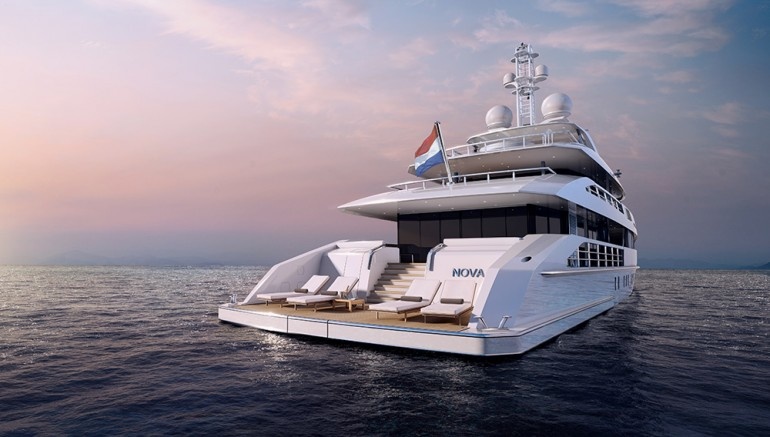 The 163-foot Project Nova-Hybrid proves that silence is really gold. The Fast Displacement hull type yacht is being built at Heesen Shipyard. She is due for launch in mid-2017. On a cruise, the noise from the Project Nova hybrid engine does not exceed 46 decibels. At cruising speed, she consumes only 26 litres of fuel per hour, making her the most economical vessel in her class. The price of the yacht is available upon request.
Vica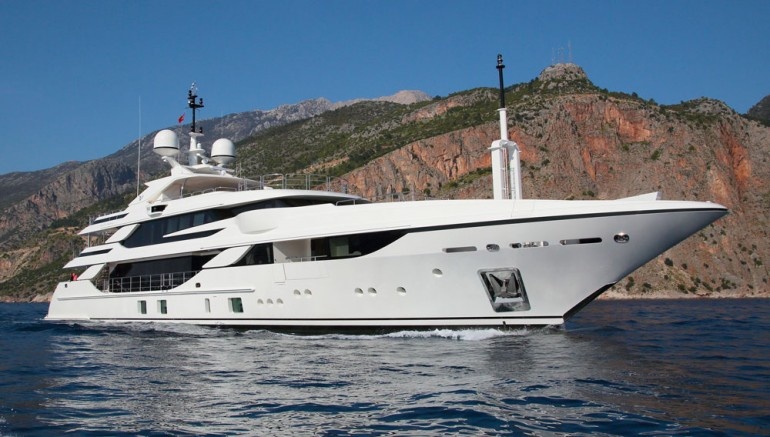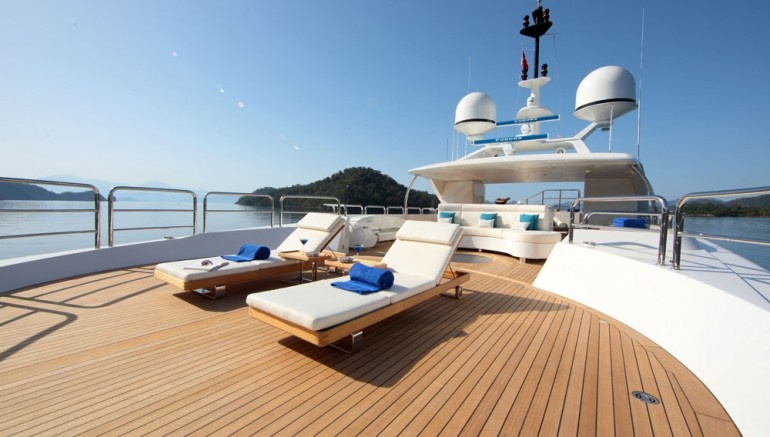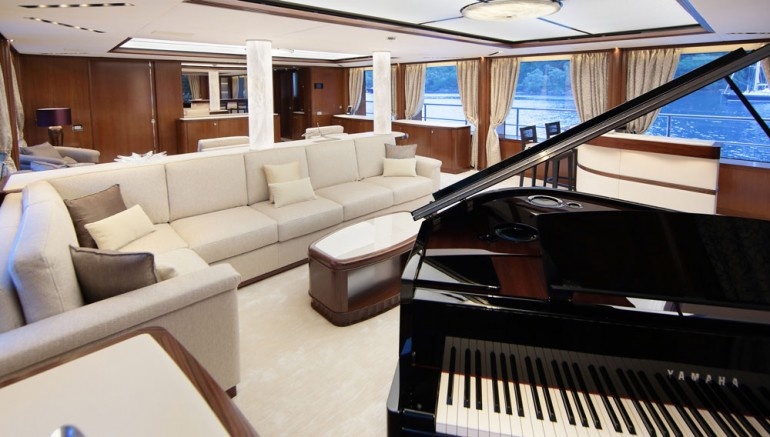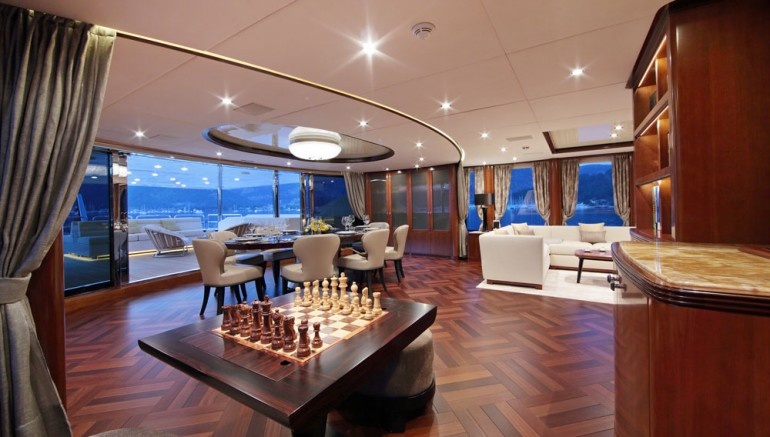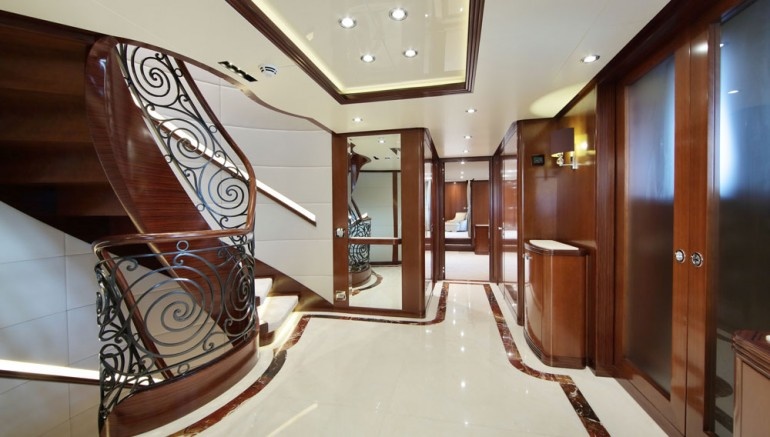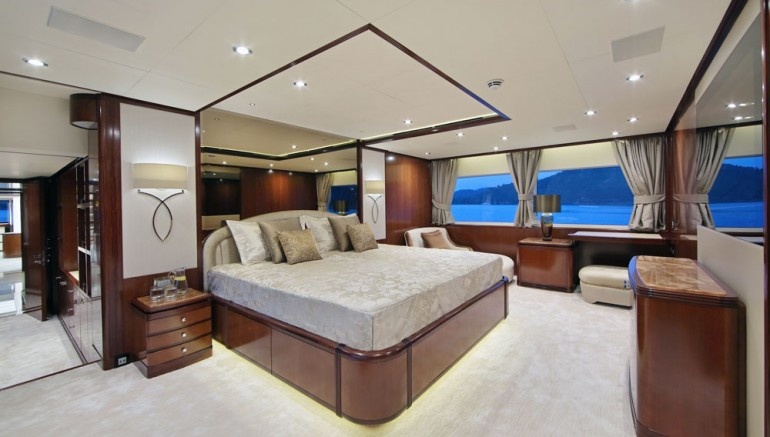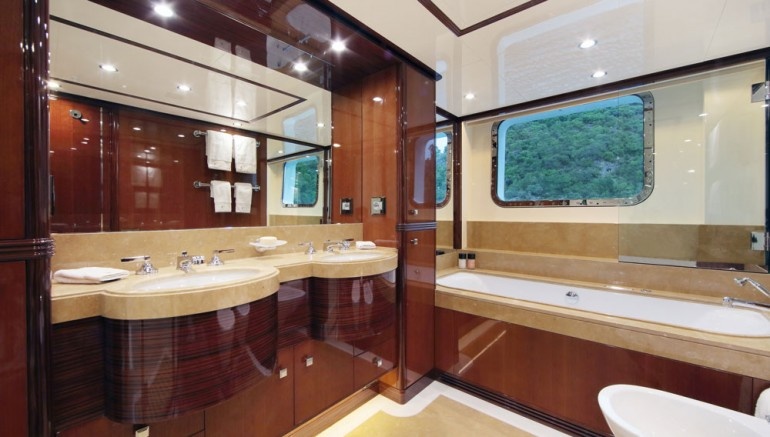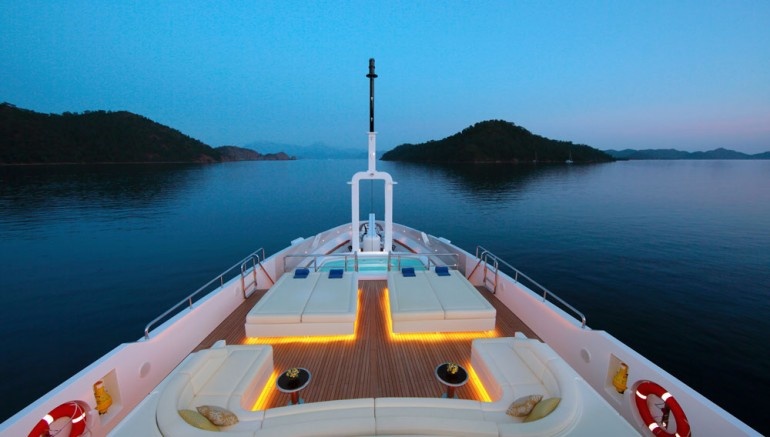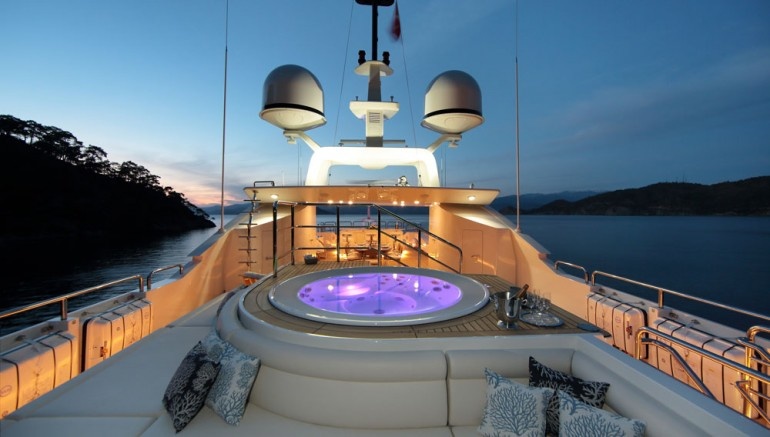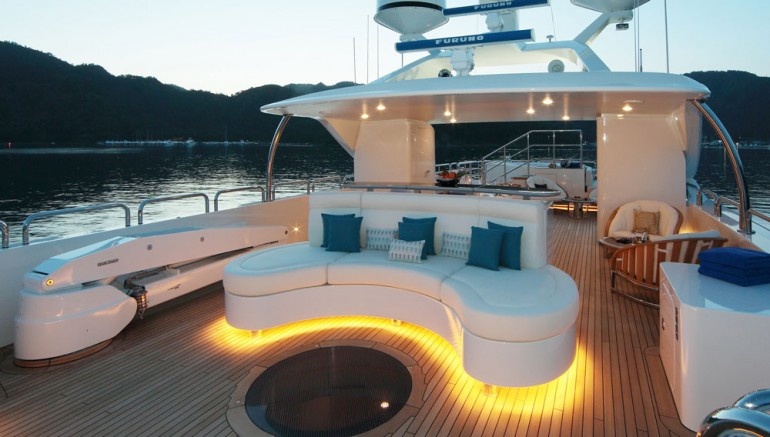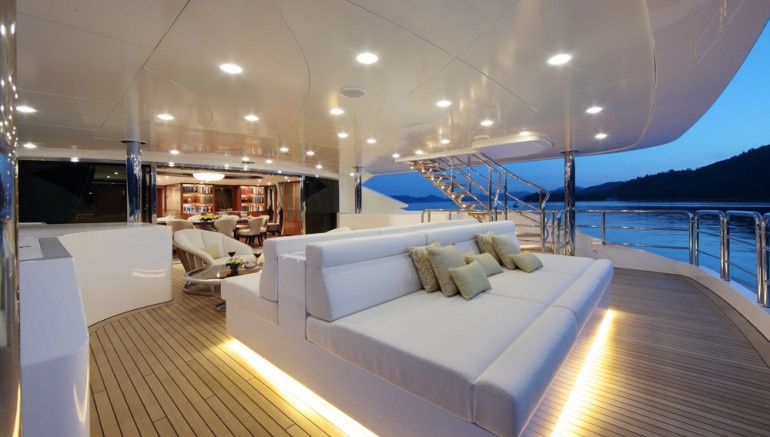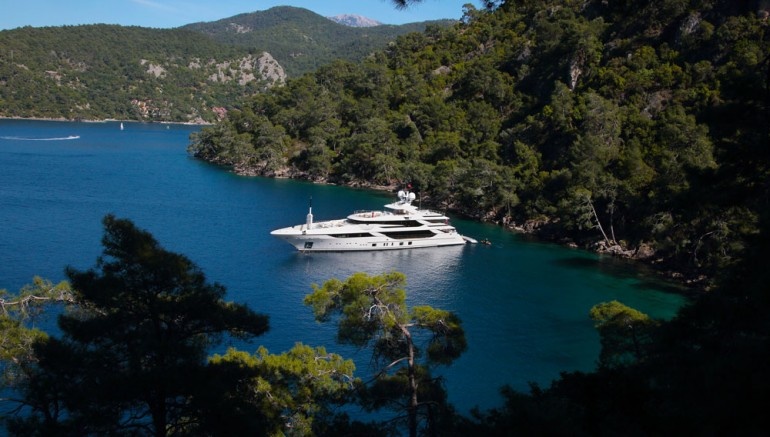 Benetti, the renowned Italian shipyard, has entered the world of hybrid yachts with the Vica project, a 164-foot fiberglass superyacht with an aluminium superstructure. The lighter, therefore more economical Vica at a cruising speed of 12 knots can travel 4,000 miles without refueling. The Vica has three balconies and a large living room with piano, karaoke and bar. A wrought iron staircase connects her four decks. The yacht was built in 2014.
Amels 188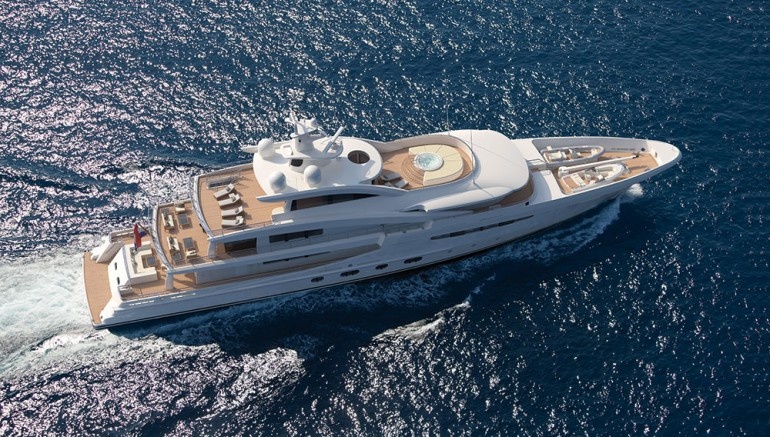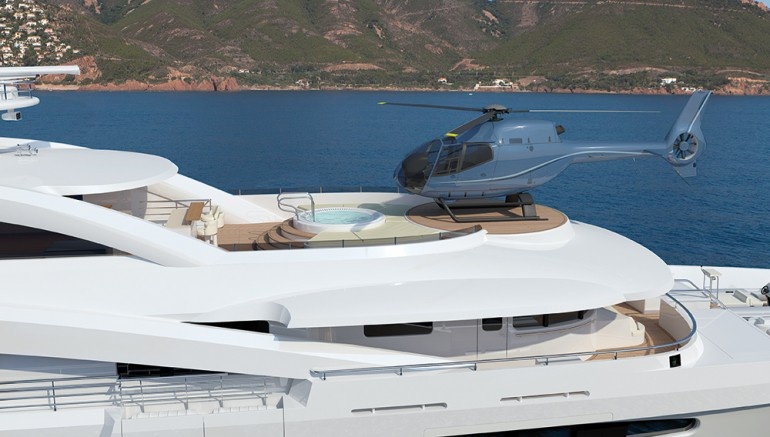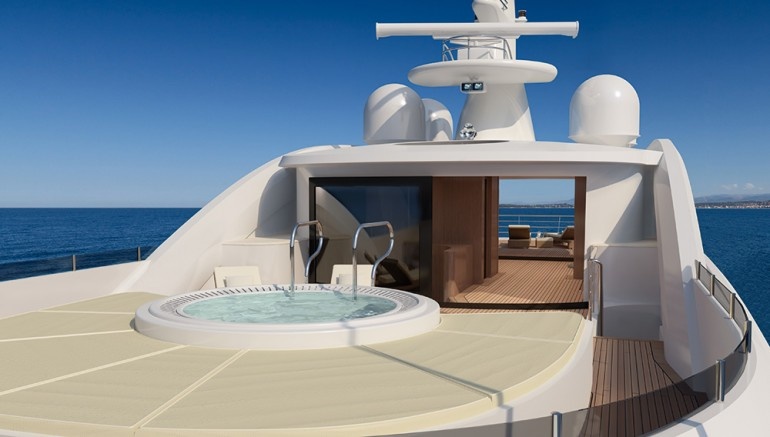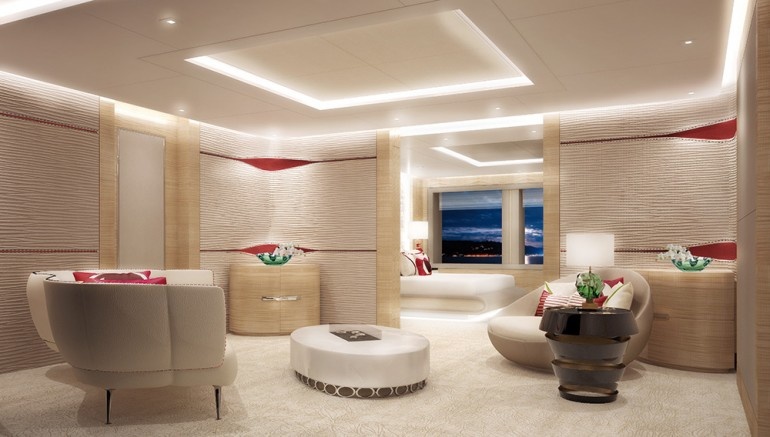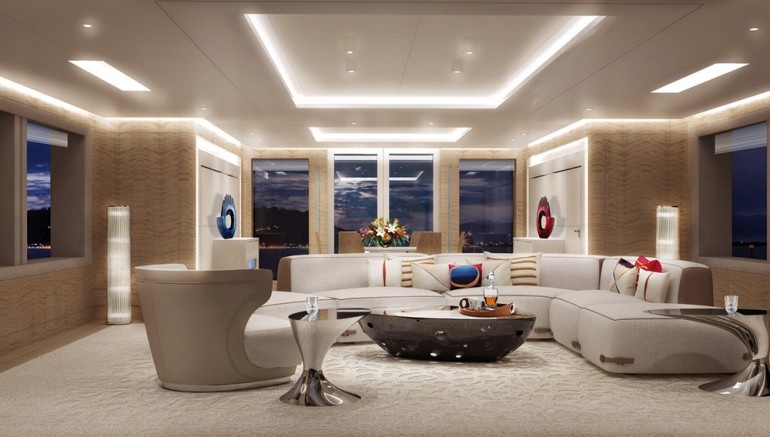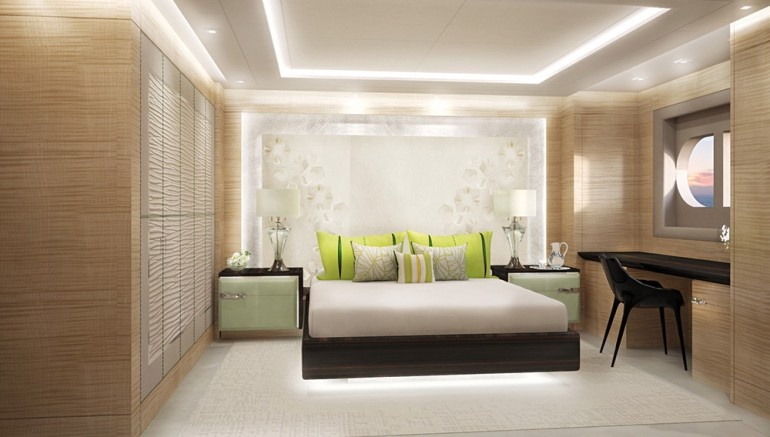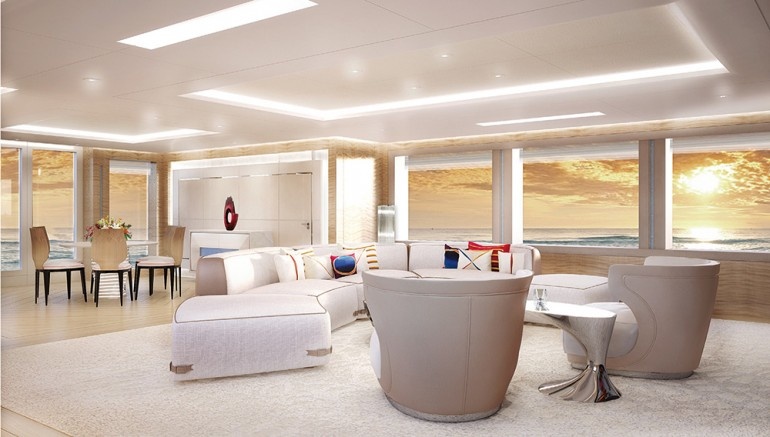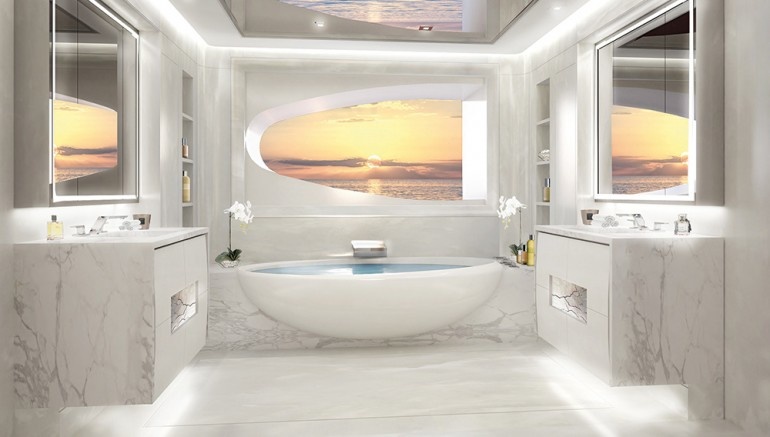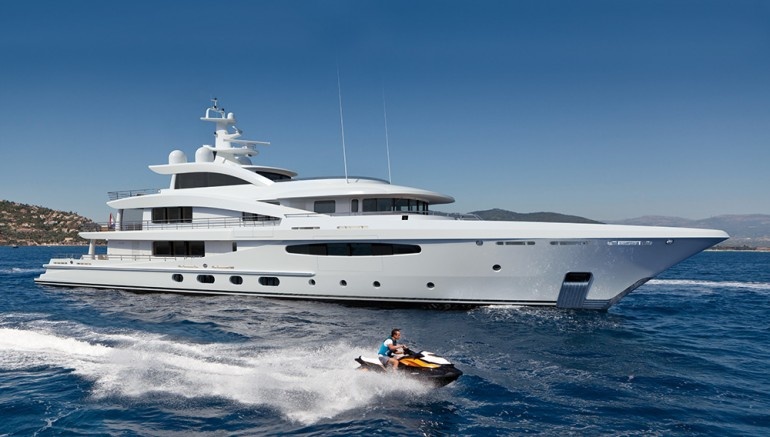 Amels, a Dutch shipyard with almost a century of history, is exploring new territories with its first hybrid yacht, the Amels 188. Designed to reduce environmental damage and operating costs, the yacht's hybrid propulsion system works in tandem with a heat recovery system that allows energy to be reused on board. Designed by Pascal Raymond and Andrew Langton, the yacht's interiors include a spacious beach club, a full-beam owner's cabin and a wellness centre with gym, sauna, Turkish bath and steam shower. Construction of Amels 188 will be completed in early 2018.
Oceanic 140 DiElec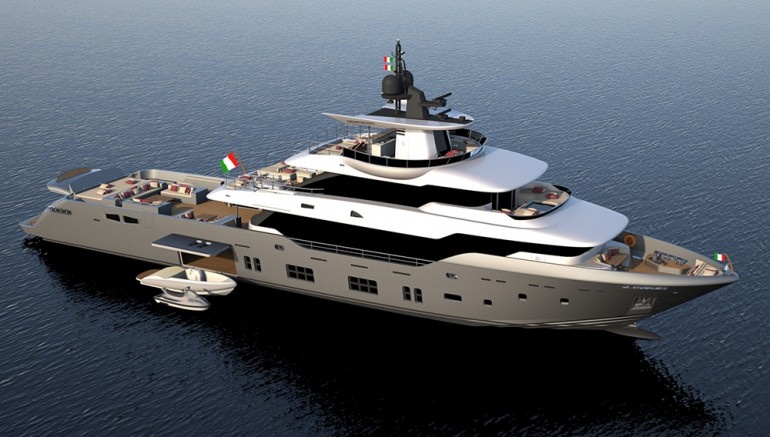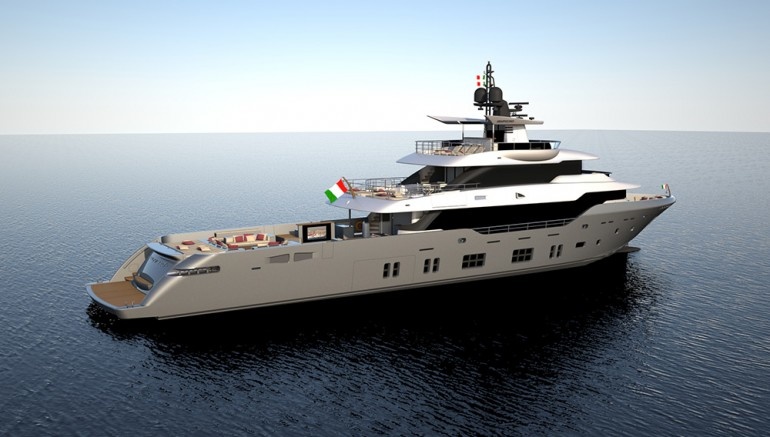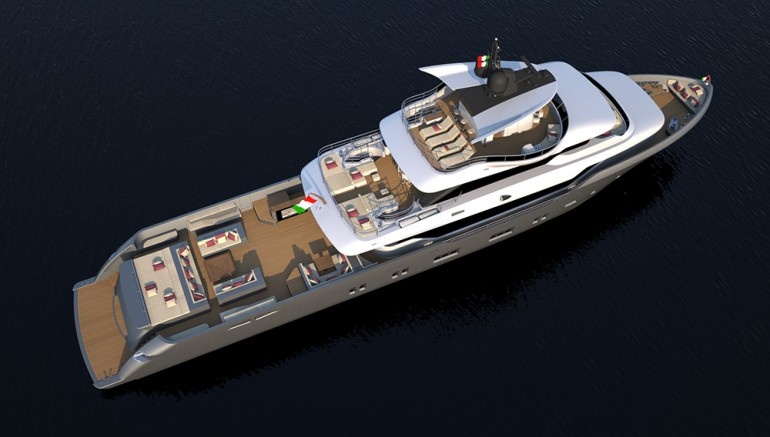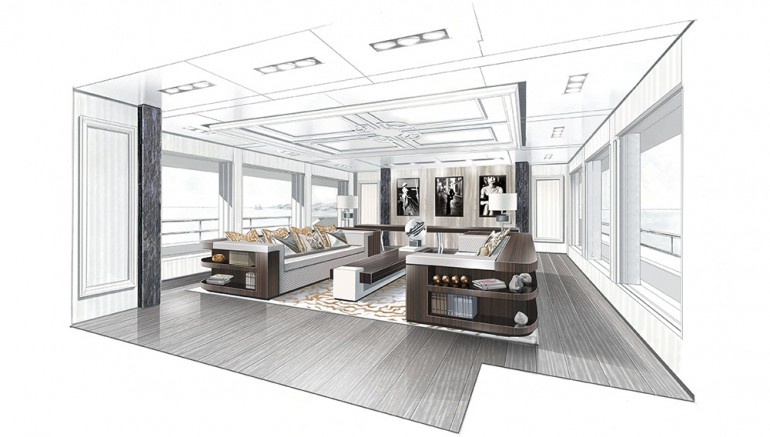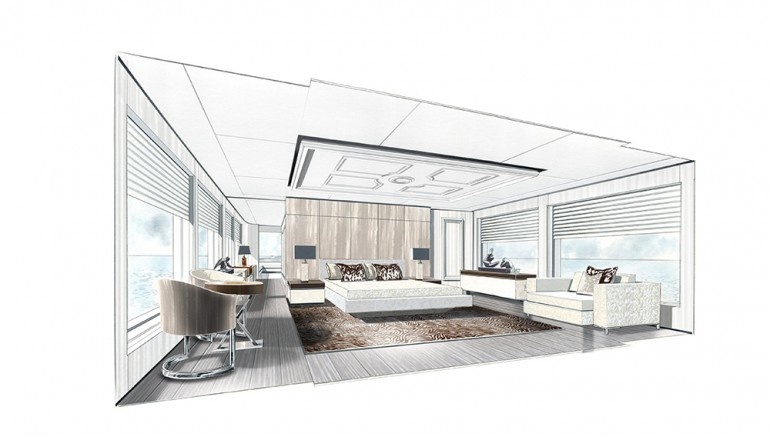 Built by the Canados Oceanic 140 DiElec shipyard, it features a diesel-electric engine combined with a displacement hull with double edanes, which reduces friction and increases productivity and stability. At 8.5 knots, the 140 DiElec can travel 5,400 miles without refueling. She has an impressive speed limit of 27 knots. The interiors of the yacht are designed by Michela Reverbury. The interior layout features a huge master suite with steam bath, whirlpool bath, terrace and open aft bridge with private dining area. The Oceanic 140 DiElec is under construction.
Silver Wind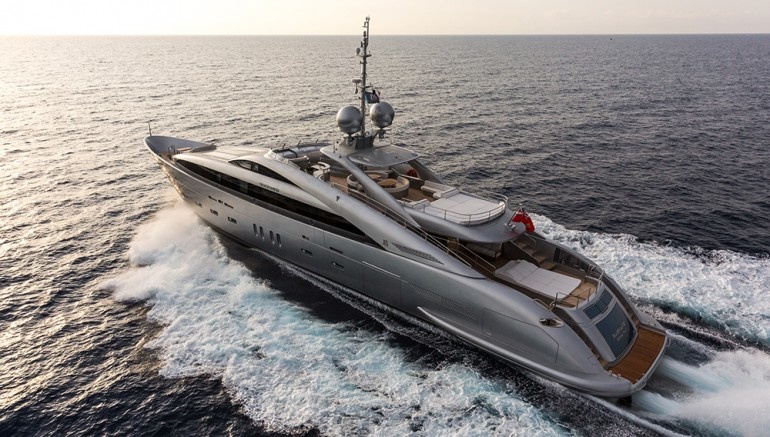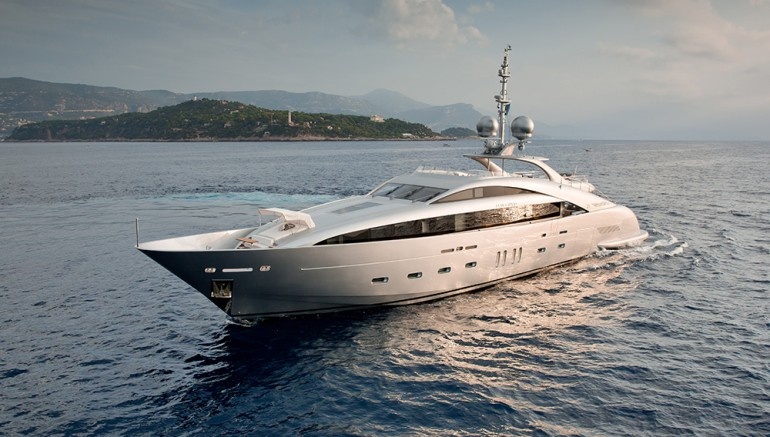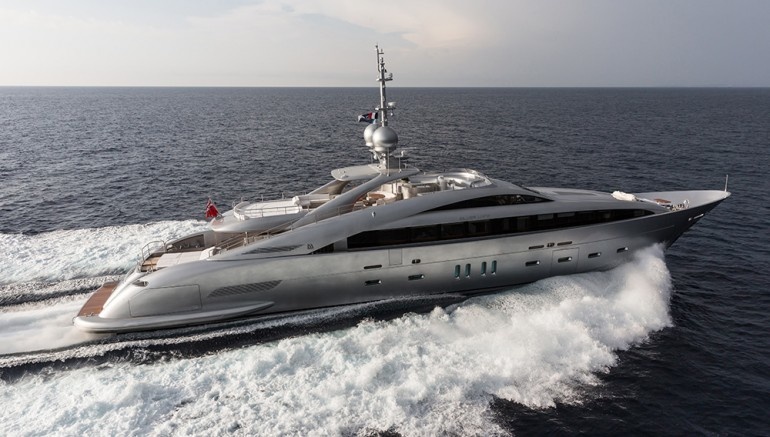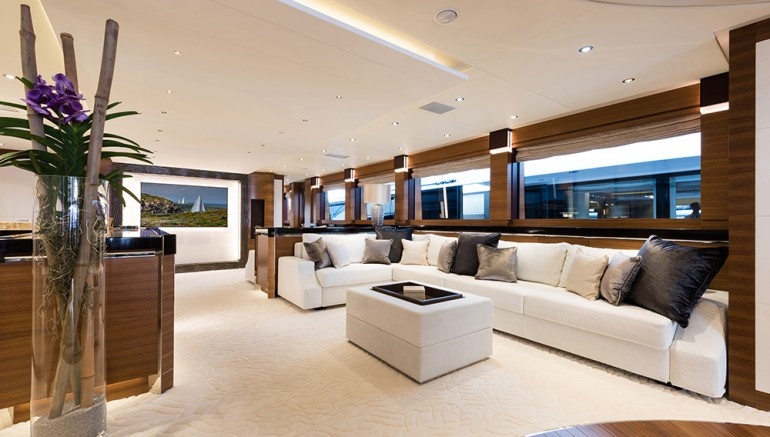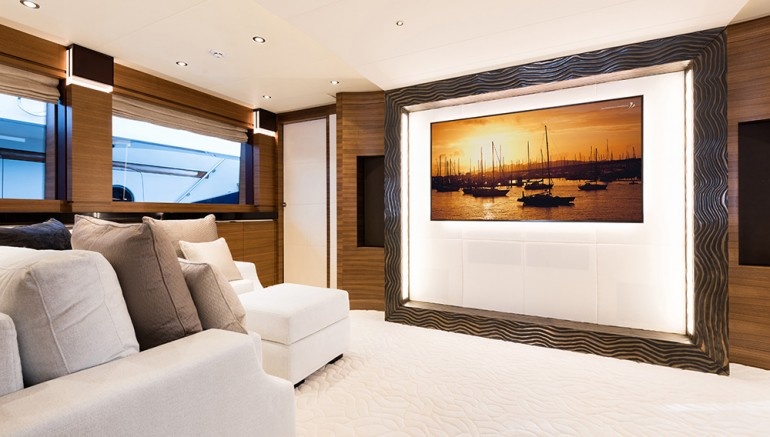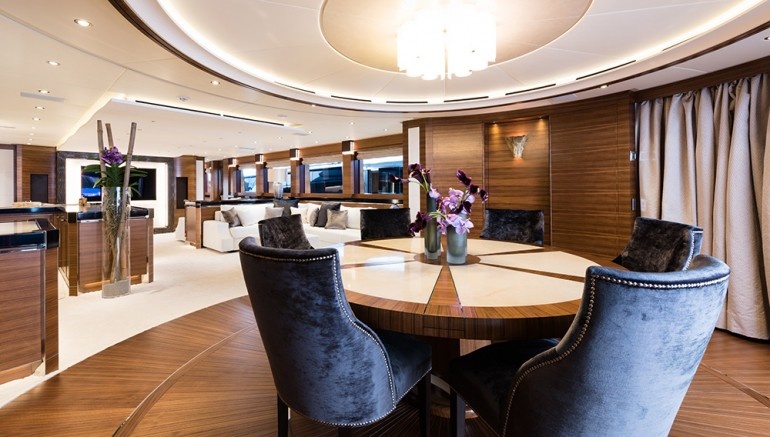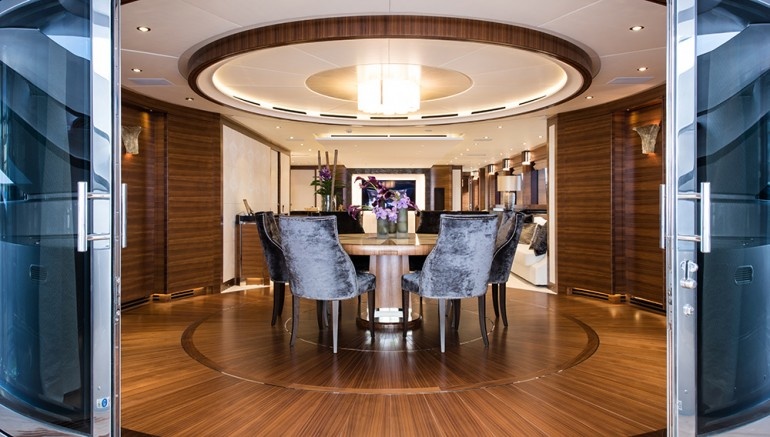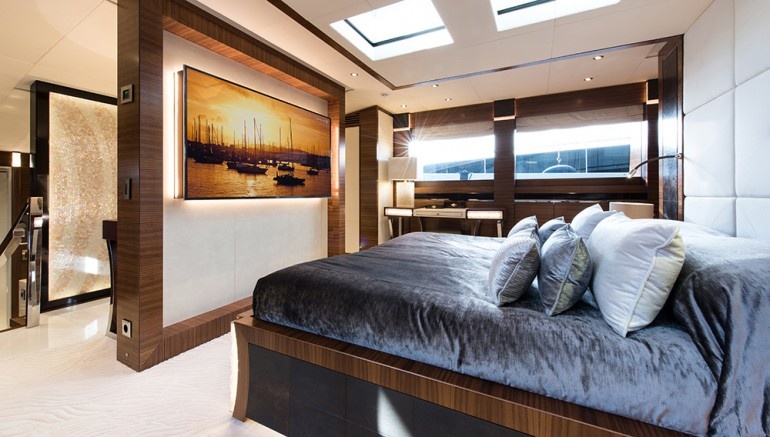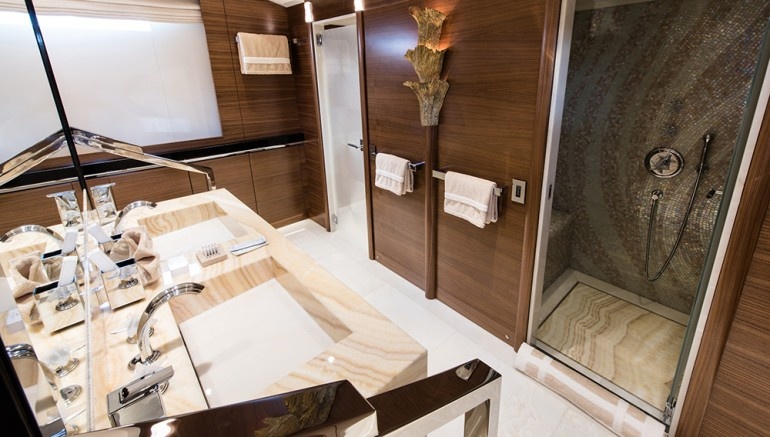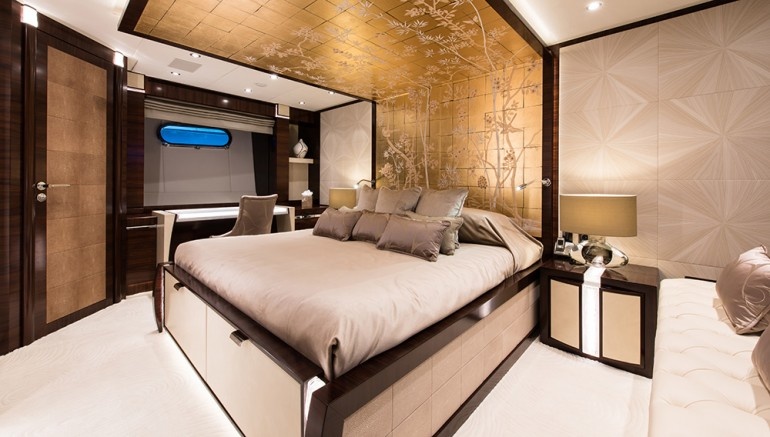 The 141-foot ISA Yachts Silver Wind is the world's first yacht with a water jet propulsion system combined with a diesel-electric system. With its two diesel engines, the yacht can reach 32 knots and 8 knots with a water cannon. The interior design of this yacht is as bright and bold as its hybrid engine. The main salon is decorated with onyx, marble and upholstered furniture, textiles and decor from the Armani Casa and Hermès collections. It can accommodate up to 10 guests on board.