In all the years of my life in Moscow I have never had a desire to go yachting. And where did this desire come from? Moscow is a «port of five seas». Really? Try to swim to one on a sailing yacht. I'm not talking about the taste of elitism, which in the capital envelops everything connected with life by the water.
Until I was 28, I couldn't swim and was afraid «of big water». However, you are now looking at a RYA Coastal Skipper certified with over 1000 miles on board over the last 1.5 years including captain experience in Scotland, Italy, Croatia, Spain and Portugal. So how did all this happen?
Family and career circumstances made it so that two days before I was 29 I moved from Moscow to the UK. First to London and then to the Scottish capital, Edinburgh. It was only after a year of living in Edinburgh that a sudden spark in the head ran a new idea: «I live by the water!»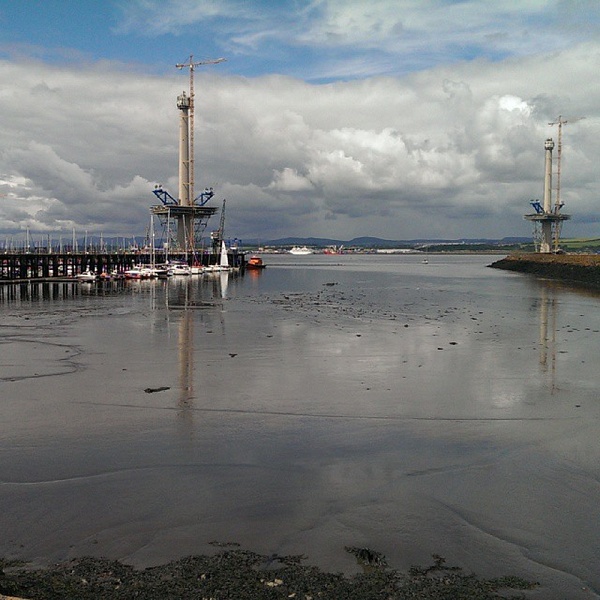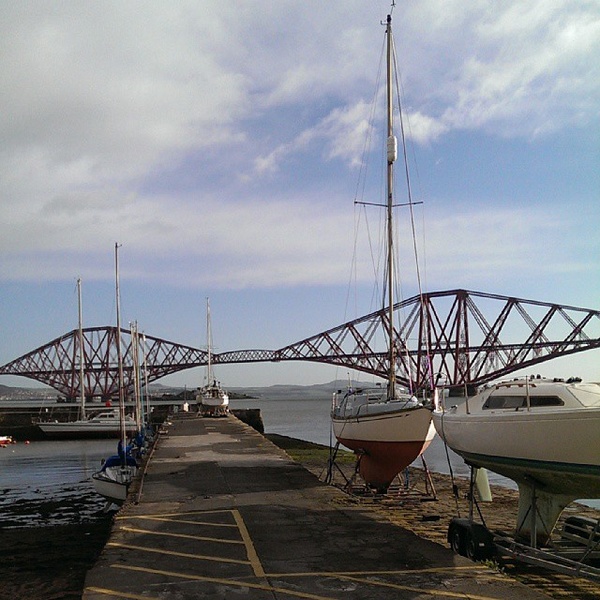 Now I can't remember where the idea of finding a local yacht club and trying to sail on a dinghyboard was born, but the unexpected availability of sailing was probably a big part of it.
£160 for an initial training course, £20 for a two-hour supervised session. Not a bad start, but still not without fear and doubt.
I learned to swim back in Moscow, at the age of 28, proving to myself and others that there are no invincible fears. Now the main block was the fear of not understanding the instructor, some childish feeling of being ridiculed in front of other students.
I bought a couple of books on yachting and started studying sailing sites in English. I found charts of yachts and dinghies with the signed names of their parts. Boom, kicker, hull, rudder, leech, tack... I plunged into them completely.
Following the parts of the boat and the sails, there were names of maneuvers. I memorized them by heart and repeated them in bed before I went to sleep. For me, these words made no sense.
In my first lesson at the local yacht club, I hit the instructor with my knowledge. I knew many times more than another British student. It turned out that British maritime terms were as incomprehensible to the British as they were to me.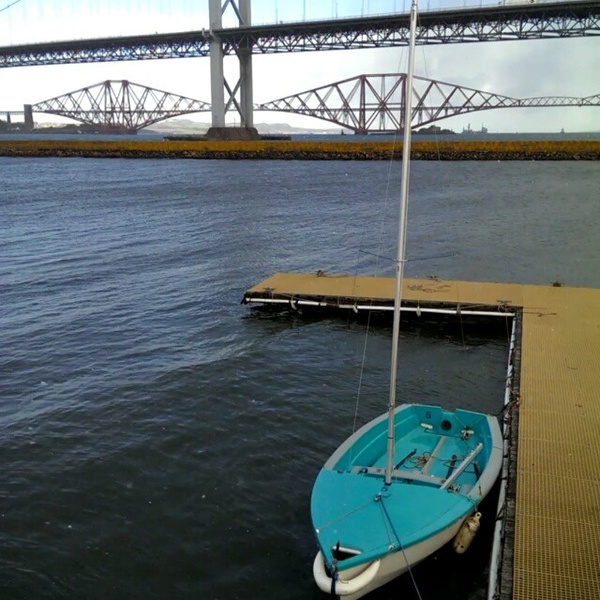 Returning to the topic of expenses, I remember my initial strategy: to spend three hundred on two levels of training on a dinghy, and then rent a boat myself at club sessions «for twenty». No special ammunition is required, the club provides everything. Of course, I have seen full-size yachts of all suits on the other side of the pontoon, but I have not thought about them. It was still the luxury world in my mind.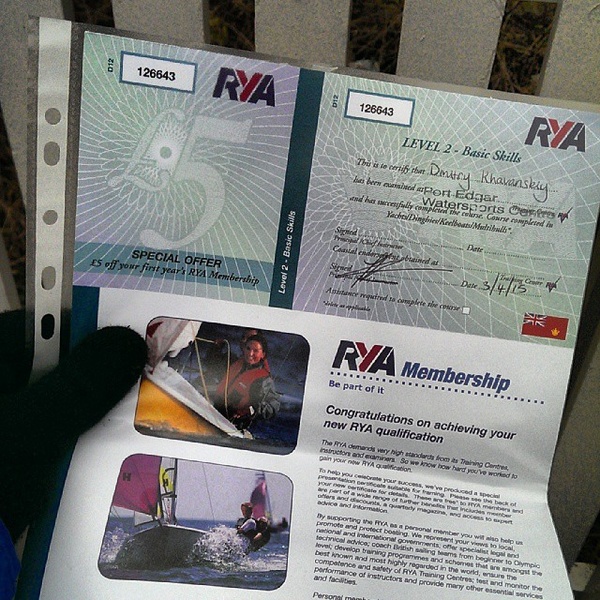 After finishing RYA Dinghy Level 1 and Level 2 on the Wayfarer and Quba boats, I decided to take RYA Keelboat Level 3 as well. It turned out that with the existing training on the centreboard, you can jump a few initial stages of training on a keelboat.
A keelboat is a yacht after all. Instead of a pivot-type centreboard or an inverted centreboard, there is a keelboat, as the class name suggests. The boat is not too big - about 7 meters long (Hunter 707). Since the management of this boat involves the teamwork of 3-5 people, at this stage I have already unwittingly socialized with other novice sailors.
Having participated several times in club sessions on Hunter, I have already started to teach new members something. This is great, of course, but it got a little boring. Seeing my confusion, my sailing school instructor advised me to join a «large boat»club where I would get more practice and a more competitive environment. A little hesitant about my socialization abilities, I paid an annual membership fee of £75 and joined the club.
By this point, the sailing virus was already pretty deep under my skin and I was looking for a way to try out a big yacht before I appeared before the eyes of my newly found classmates.
Most of the charter boats and schools are located on the rugged west coast of Scotland, and that is where I found a suitable course - RYA Day Skipper.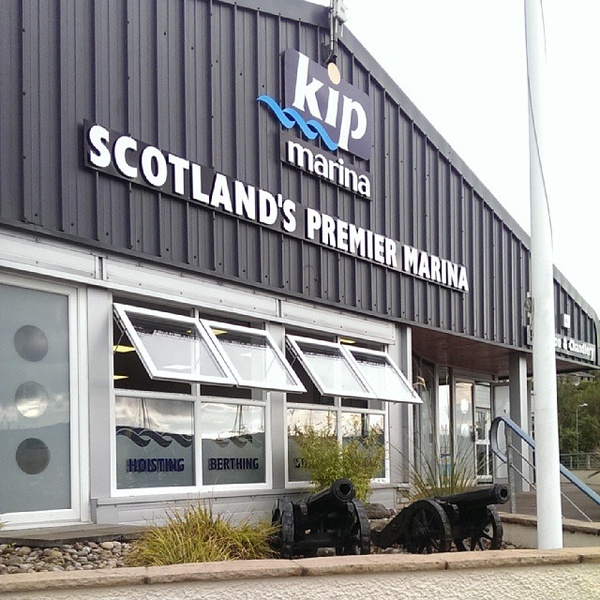 Those who have completed the course receive an initial captain's license, which is recognized by most charter companies in the world. Enrolling for this course was a bold step, as the enrolment requirements included a minimum of 5 days on board and 100 miles behind the scenes, which could theoretically be achieved with a separate Competent Crew course. I wanted to speed up and skip one step and I convinced the school that I had the right knowledge.
I was supposed to study together with 3 other students and an instructor on a 3-cabin yacht. In practice, there was only one other student and instructor on board. It cost £425, including all costs and meals.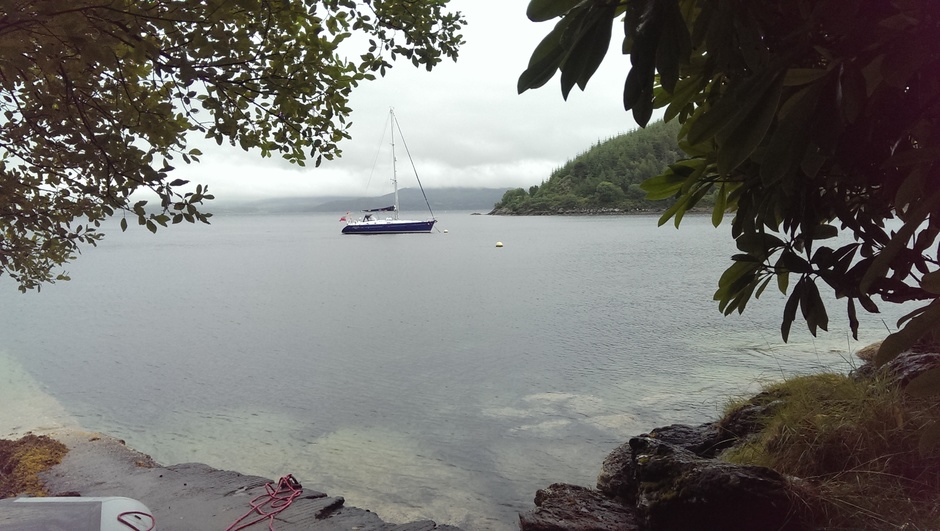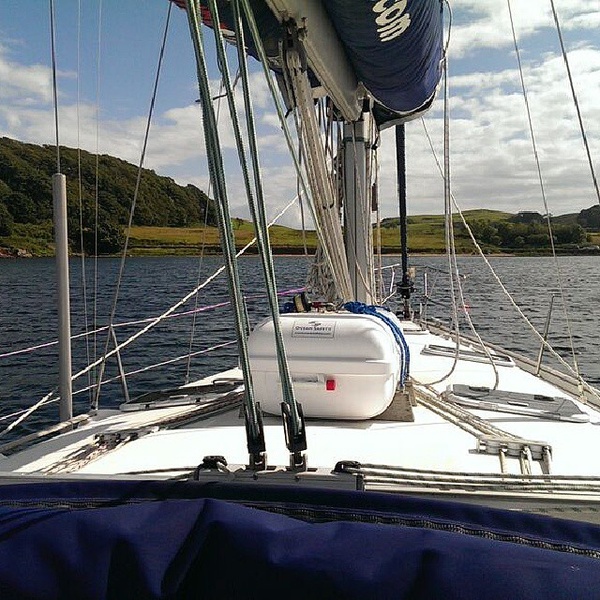 During a 5-day hike around the surrounding islands, we threw an anchor, rescued a fender with a bucket that fell overboard, mooring in the marina, sailing at night, muttering to the buoy, practicing navigation and doing a bunch of other useful things that I learned in advance from the books and the theoretical course, which I passed on perfectly just before the hike.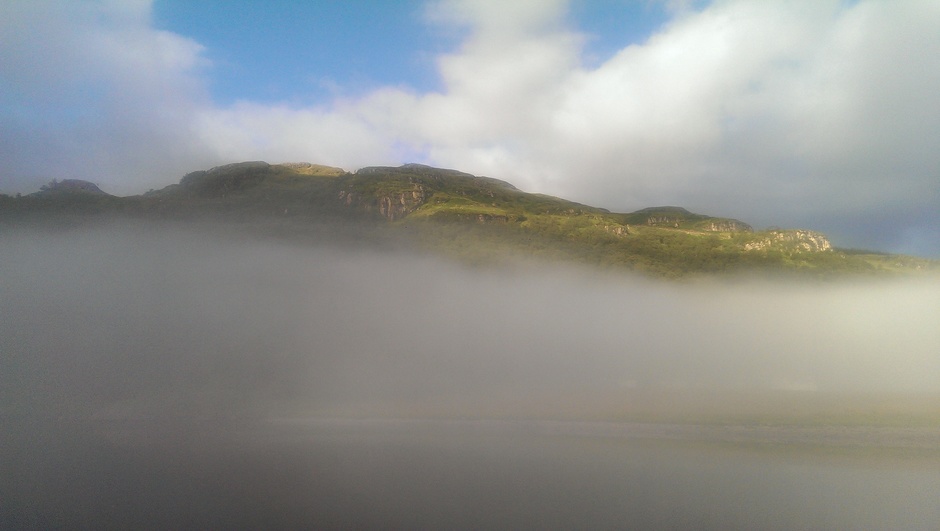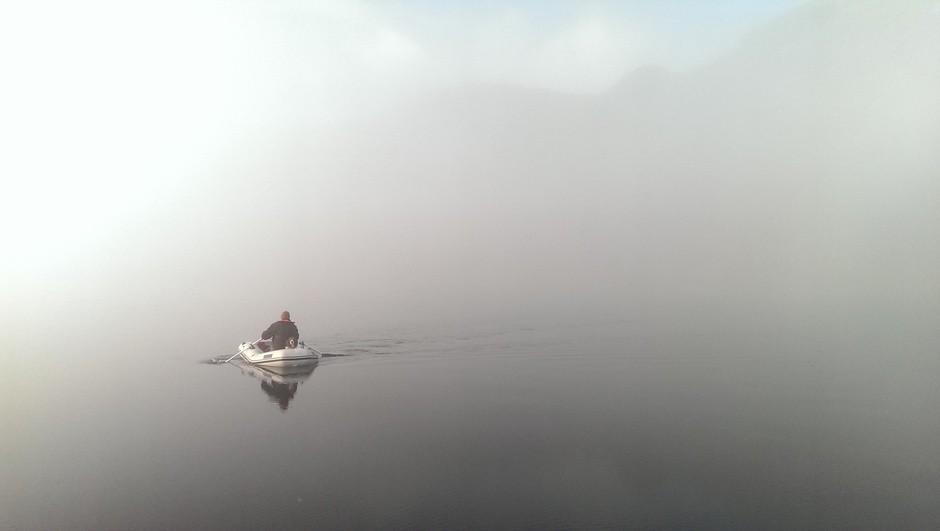 The main discovery for me, however, was that being captain was not so much about sail management as about economic management, people management and planning.
The result of the course was an invaluable experience, a sea of experiences and a cherished laminated day skipper card.
With this luggage I went back to the club, still not knowing how to integrate into it. After studying the website, I found out that there is a mix&match system working to find team members for the weekly races. I wrote to the club box and found a boat that lacked a crew for the next race. This was the most important step in my integration. Over the next 4 months before Christmas and the end of the racing season I learned a lot, especially about the way yacht clubs are set up in Britain.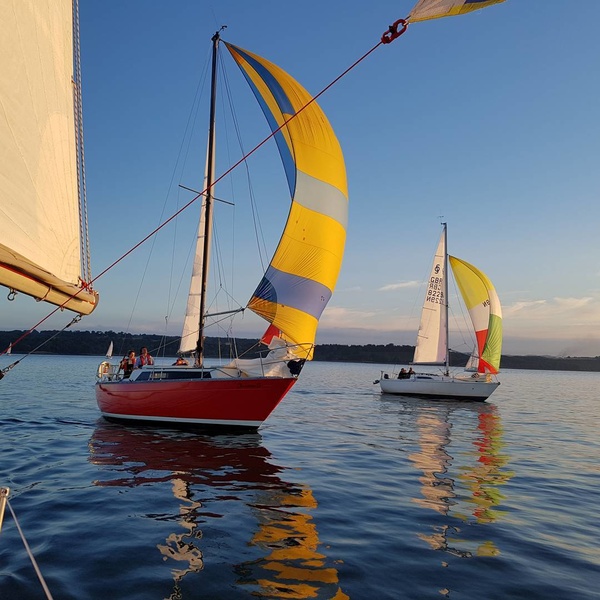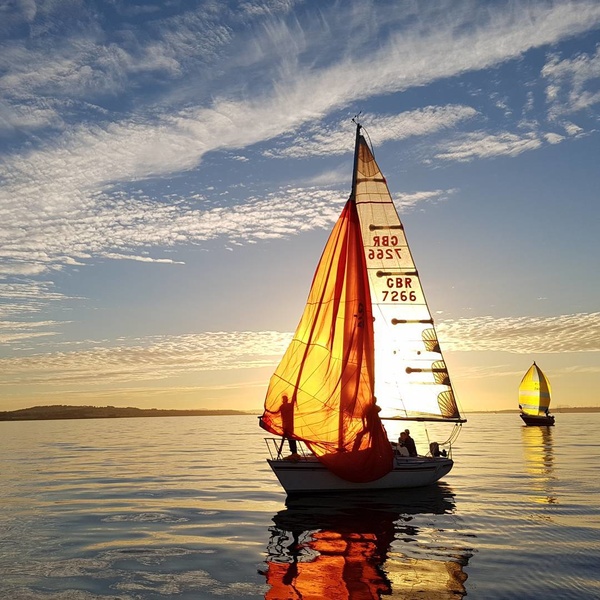 Among the discoveries was the fact that our local racing boats cost between £2,000 and £700,000 (in several classes) and the club bar sells beer even cheaper than the pub.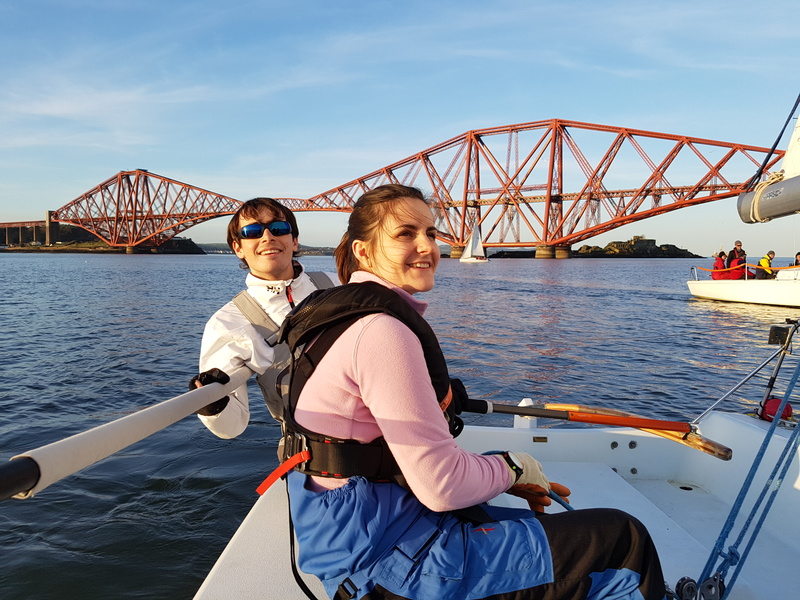 The yacht club has proved to be a very democratic place, not a pathos community of refined gentlemen in marble and leather surroundings.
Even more striking was the fact that from now on I can join the same or a new team twice a week and spend time at sea absolutely free. Pretty amazing, even though by that time I had already spent a couple of thousand on training, sportswear, teaching materials and practice in sports school.
But the most interesting thing was still ahead of me. The club owns two Hunter 707s, the same as the school, and both boats are available for rent to club members. All you have to do is go out to sea once, show the head of this mini-fleet your skills and become an accredited skipper.
After that you can take the boat at any time for up to 8 hours for 30 (!) pounds from all (remember, a boat for 5 people). Have you ever seen such prices?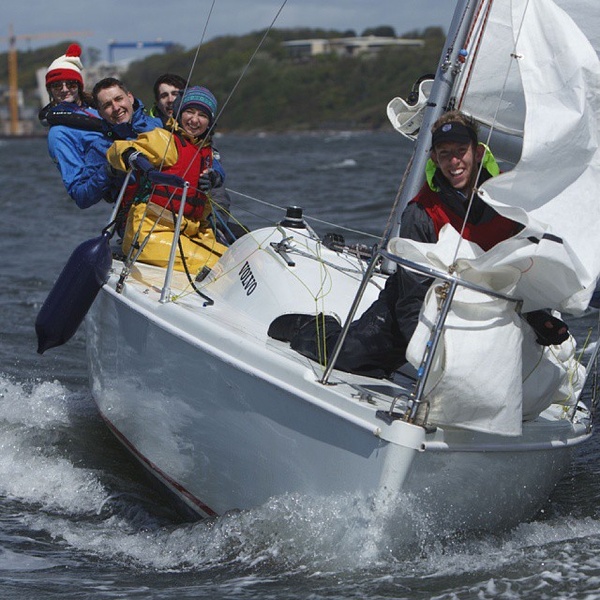 These clubs, along with numerous yachting schools for children, make Britain a great yachting power.
Rolling back the season to the end, I took up the winter with new books. My favourite is Complete Yachtmaster (Tom Cunliffe). Written in very literary English, it is full of chic turns and examples of British humour, while laying a powerful foundation of knowledge. Although I must admit that some places had to be simply skipped. I didn't understand them for lack of experience.
Very soon it became clear that a daytime skipper is very little. And before you can charter a yacht on your own, you still have to gain experience. So I signed up for a new yacht course, the RIA Coastal Skpper. And I chose Gibraltar as my starting point, which seemed to be a good change of scenery after sailing in Scotland.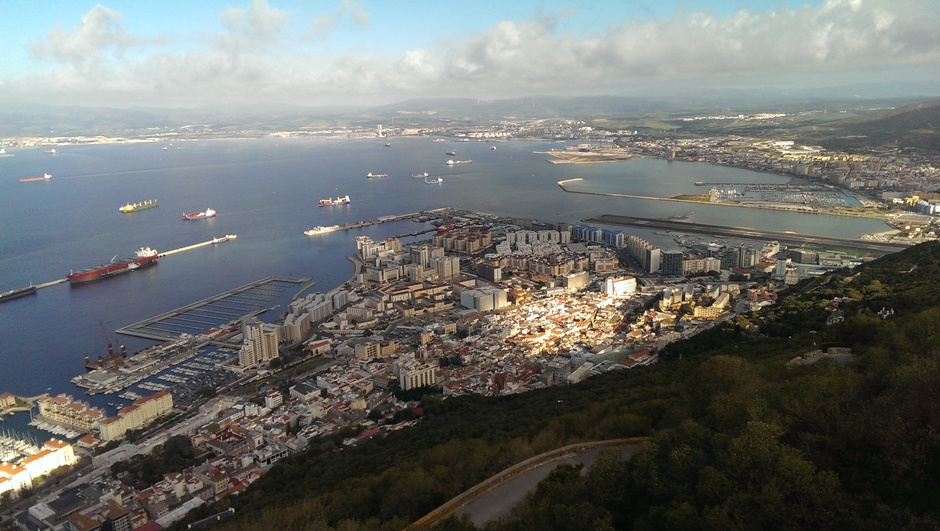 My Gibraltar odyssey took place at the end of March. At +18 +20 on shore, the sea remained cold. I had to pack in three layers, or even four (at night). To gain experience in swimming with the tides, we went west along the Spanish coast. The big two-day jump from Cádiz to Lagoche was not easy, but it was a unique experience of a 170-mile crossing.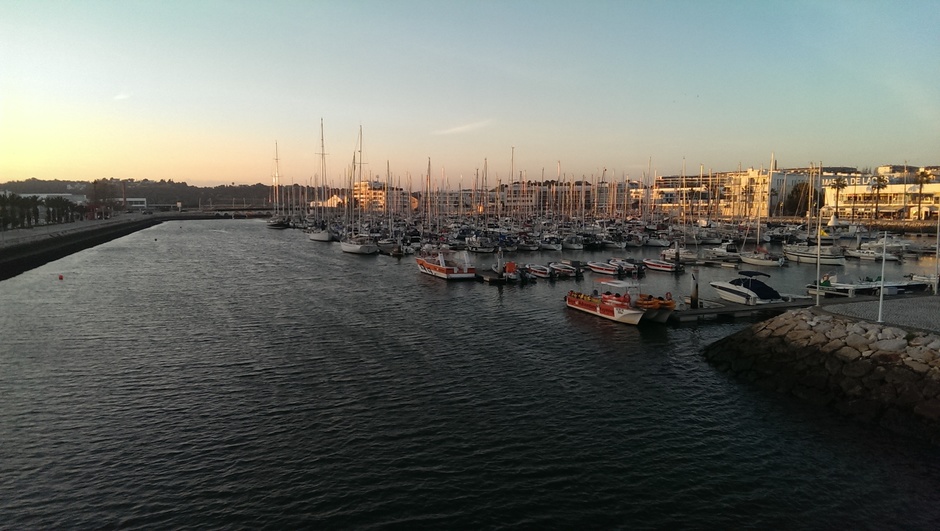 The rest of the two-week course was a 1-day jump from one town to another back east. More «man overboard practice», anchoring, mooring in marinas. Developed long-term planning of the coastal crossing, learned not to bury themselves in the details of the chart, which is usually inherent in passing Day Skipper.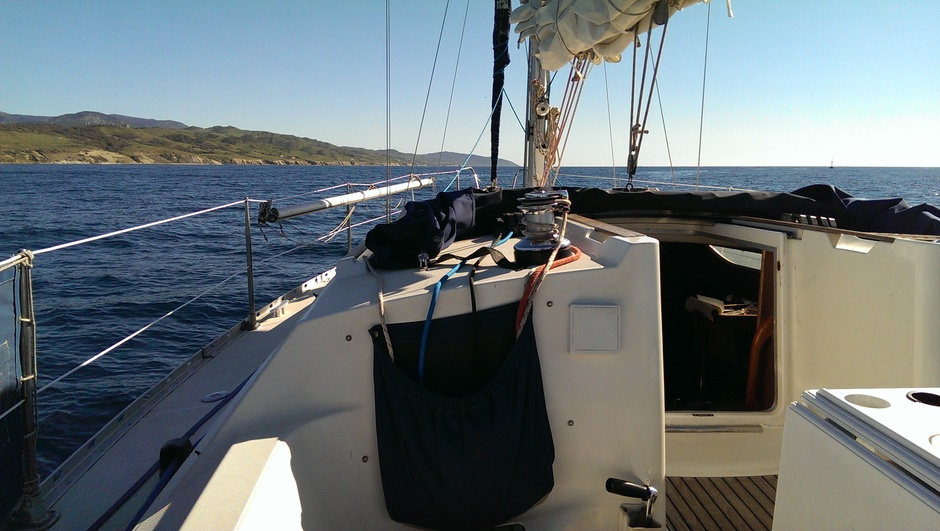 This time I purposely paid for a single cabin, which cost £1200 in 12 days. There were three of us again, which guaranteed maximum instructor attention.
At one point, however, he simply put the reins in our hands and Dave and I took turns becoming «captain of the day», while Chris read magazines and took a nap downstairs.
And this journey gave me confidence that the next big voyage would be under my command.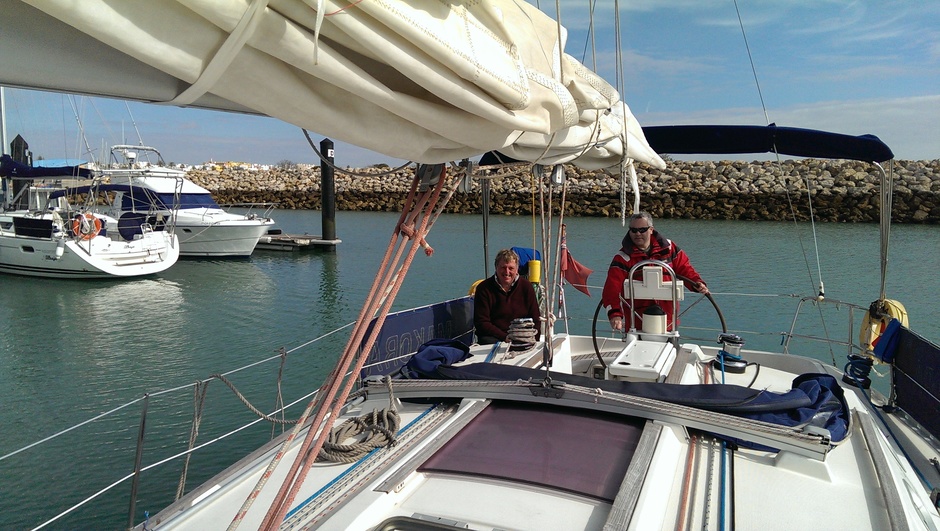 Back home, I booked a September charter in Croatia, to which we invited our friends. But before that there had been a number of club races as an ordinary yachtsman as well as a number of day cruises on the Hunter 707 under my command. The most important part of the preparations for Croatia was the training of my wife, who was to become my XO since the other three crew members had not been on the yachts for more than a couple of hours.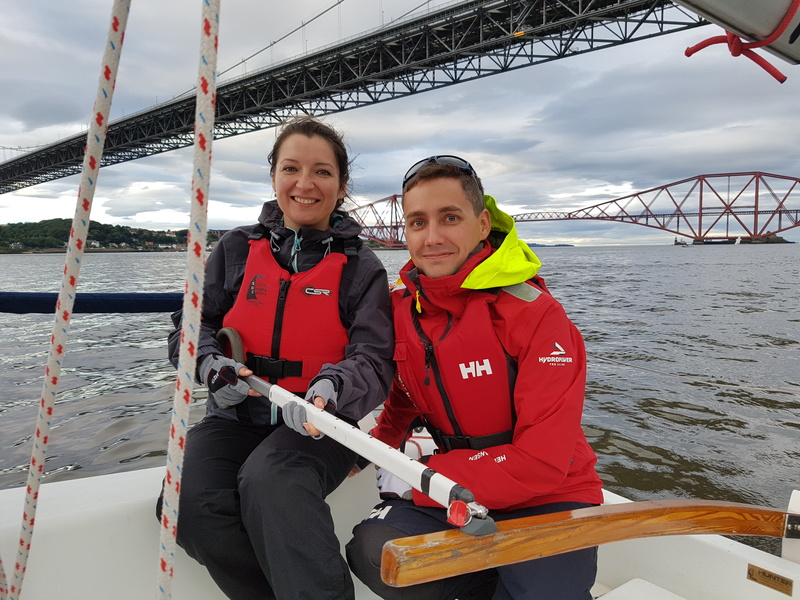 I will remember the Croatian cruise for a long time as the first one under my command from start to finish. Dealing with paperwork, accepting the yacht, conducting a safety briefing, stock up on provisions, watching the well-being and mood of the crew are just a few of the captain's duties that are not directly related to the boat's operation.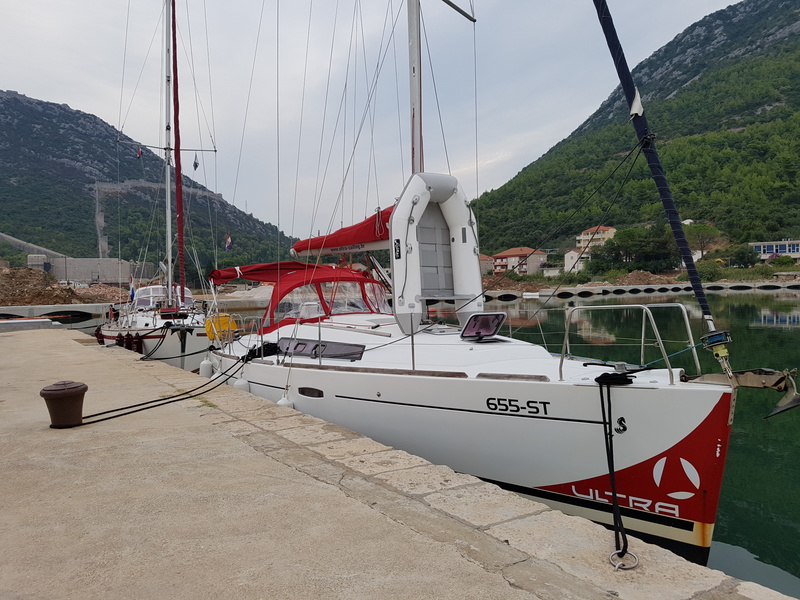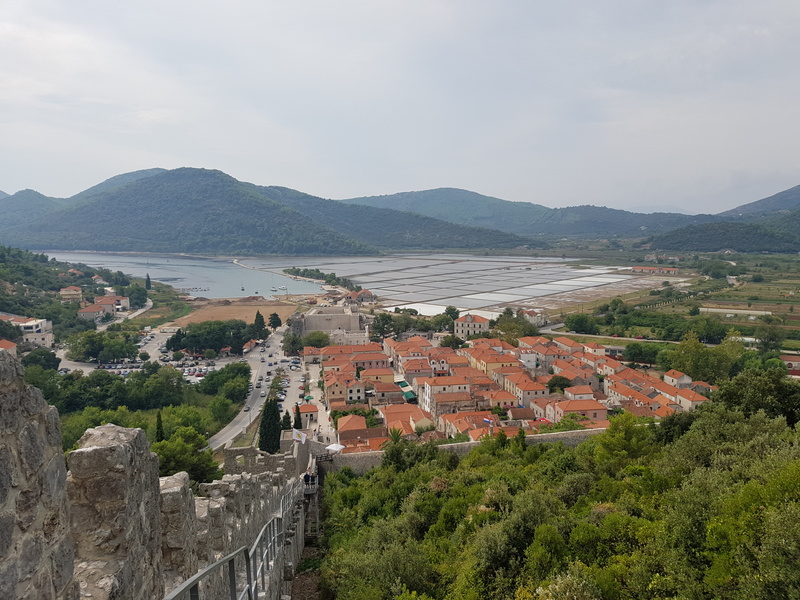 In Croatia we have experienced heat and cold, sun and rain, calm and a 6-point wind. I studied Mediterranean mooring in practice and the crew studied with me.
Croatia was followed by Italy. Start south of Pisa at Punta Ala, the first crossing to Portoferraio on the Elbe, then Capraia Island, Machinaggio and Bastia on Corsica, and continue through the Elbe and Porto Azzurro back to the original marina. This time there were fewer of us (four) and an even larger yacht (42 feet instead of 34 in Croatia). With a skilful crew this was not a problem.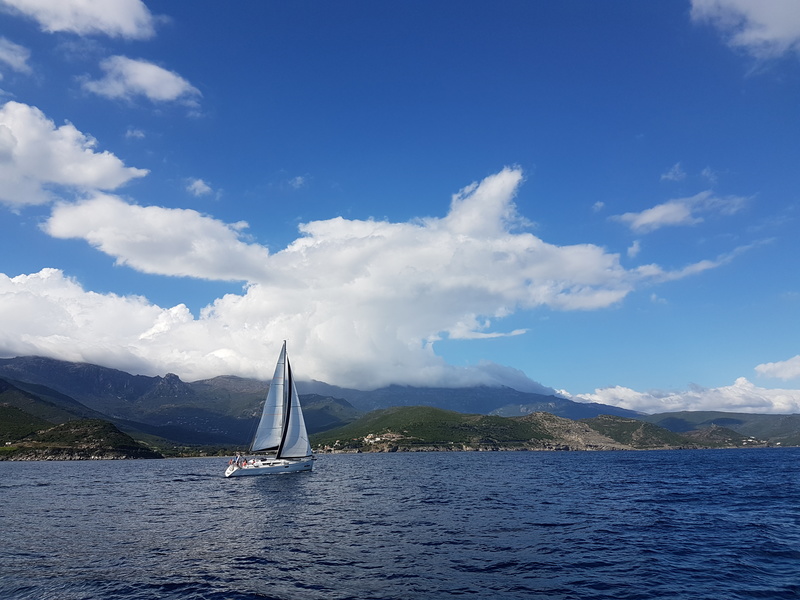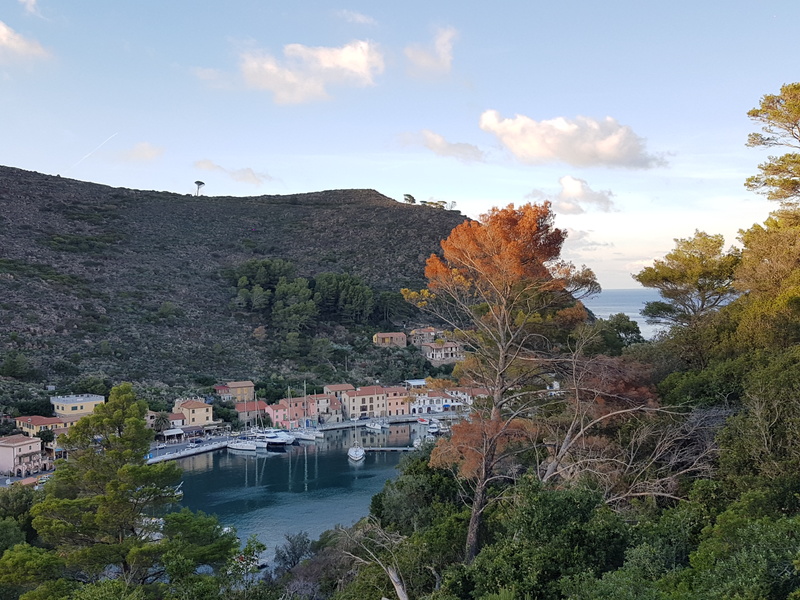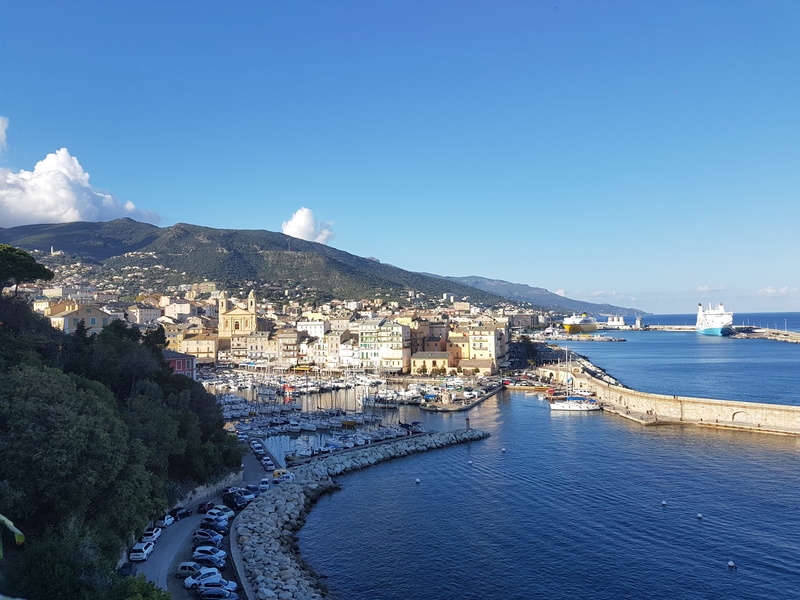 My last sailing accomplishment today is the RYA/ISAF Sea and Offshore Safety course. Extremely important courses for those who dream offshore racing and cruising across the oceans. I would make them even mandatory as they dramatically improve your chances of survival if something goes wrong.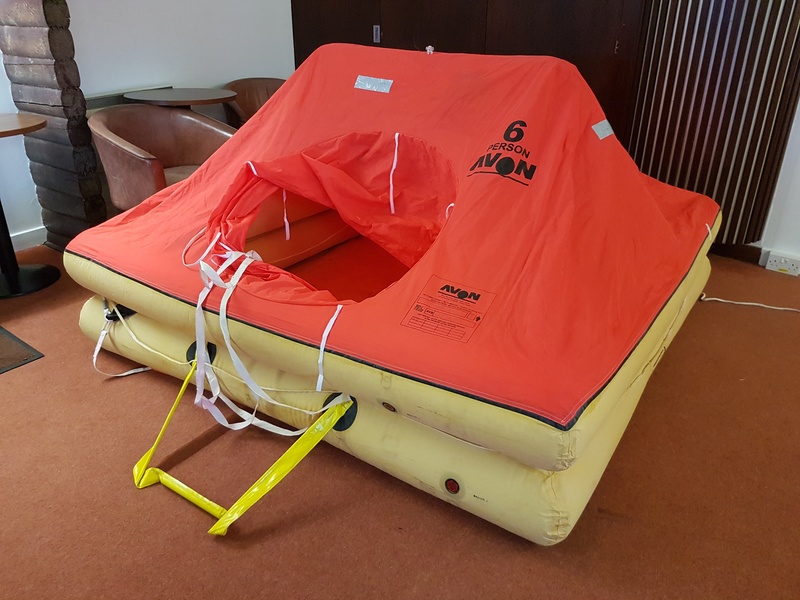 There are miles on the way to an important milestone ahead - the RYA Yachtmaster Offshore, for which I plan to obtain a commercial certificate.
I can see from the example of my remaining friends in Russia that yachting is becoming a little bit more popular in Russia as well. I hope that my experience of sailing training will help those who dream about the sea to believe in themselves. Bureaucracy, language, money, inability to swim, sea sickness - all this is not an obstacle on the way to your dream.
It's about the author: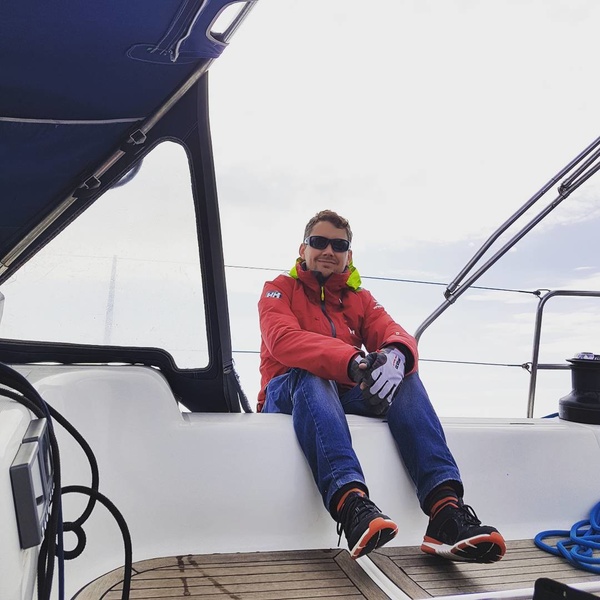 My name is Dmitry Havansky. I've lived and worked in the UK for several years now. Before moving to this yachting superpower, I didn't even think about sailing, but things change when you start living by the sea.
I have been yachting since 2015. My dream is to be RYA Ocean Yachtmaster certified and spend a lot more time at sea than I can afford now. I know for sure that one day I will sail around the world as a captain.