Founder of Virgin Group Richard Branson is known for his love of the ocean. In 1986 he set the record for crossing the Atlantic on a Virgin Atlantic Challenger II motor yacht and in 2004 he crossed the Channel fastest on the amphibious Gibbs Aquada. In 2008, the billionaire attempted to set a record for transatlantic sailing on the 30 metre single hull sailing yacht Virgin Money - a storm prevented him from crossing the Channel. Branson is the organizer of the largest kitesurfing competitions Virgin Kitesurfing Armada and actively skates himself. One day he even managed to compete with former U.S. President Barack Obama.
On World Ocean Day, which is celebrated on June 8th, Branson has published 10 simple rules by which anyone can contribute to the protection of the oceans.
Reduce carbon dioxide emissions...
Reduce damage to coral reefs and marine life caused by ocean acidification due to increased carbon dioxide emissions. Take advantage of public transportation, use energy-saving technologies at home, eat local organic products and reduce consumption of meat and dairy products. Fly by air, compensate for your harmful effects by investing in the protection of layers of seaweed that are very effective in capturing carbon compounds. Visit oceanfdn.org.
Get to know the local seafood.
To help preserve fish stocks, download the Seafood Guide for your country and ask questions of fish sellers. Find out which seafood is usually mislabelled and which place your supermarket occupies in the purchase of seafood. If possible, support local fishermen. Visit panda.org or usa.oceana.org.
Reduce plastic consumption
Use fewer plastic products, recycle when possible and say «no to» disposable plastic products such as plastic bottles, bags and straws to reduce the amount of plastic in the ocean.
Join the movement to ban pellets and avoid products with micro pellets. Learn ten ways to reduce plastic consumption on the National Resource Conservation Council website.
Take care of the beach
Clean up after yourself and others. Join an international movement to protect waterway beaches and the ocean from debris. Come to oceanconservancy.org.
Encourage business to shore up the oceans.
Encourage the company you work with to become more ocean friendly. Visit oceanunite.org
Look for environmentally responsible products
Support the efforts of fashion brands to help save the oceans, for example by creating stylish outdoor furniture, sunglasses and any other products made from recycled ocean plastic.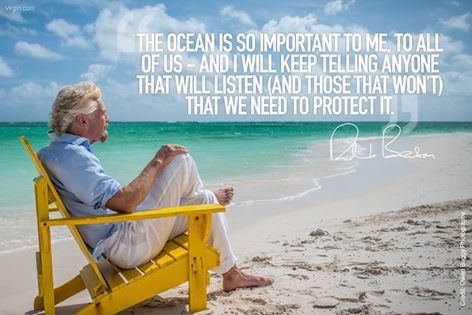 Become politically active.
Demand that your Government give priority to preserving marine life at the national level and commit to protecting at least 30% of the ocean by 2030, equating these waters to a marine reservoir. Demand that your government supports the new UN agreement - the Paris Ocean Agreement - to protect marine life in the open ocean, which represents almost two-thirds of the world's oceans. Go to highseasalliance.org.
Learn all about the ocean.
Subscribe to the Ocean Unite «The Navigator» monthly newsletter and keep your hand on the pulse. Convince others of the importance of protecting the ocean and ask local education authorities to include marine studies in the curriculum.
Be a responsible ocean user
If you like water sports, like me, treat the ocean with respect - never throw anything overboard and take care of marine life in the waters around you, such as fragile corals. Know that your choice of sunscreen can affect the ocean. Choose a sunscreen that is oxyben-free, a chemical used by thousands of different brands. It can be fatal to young corals and, in high concentrations, to humans.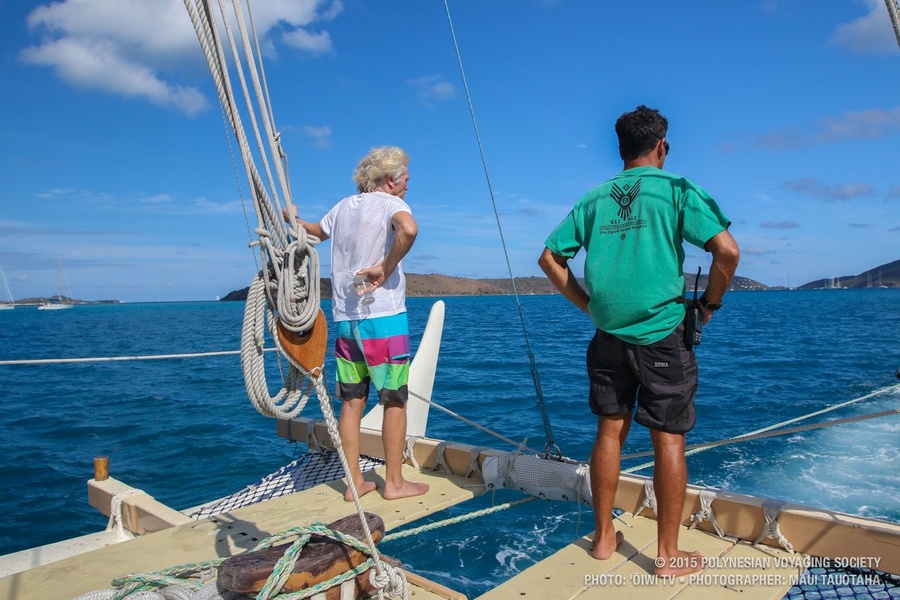 Support organizations working to protect the ocean
Help their efforts by making regular donations or by working as a volunteer. You can even protect the ocean and look cool with one of the exclusive Ocean Unite T-shirts. Go to oceanunite.teemill.co.uk.