On October 16, 1992, Mike Plant left New York Harbor aboard the Coyote and set sail for Le Sables d'Olonne, France, planning to circumnavigate the globe for the fourth time at the Vendee Globe.
A few days later, Plante radioed a passing dry cargo ship and asked them to tell the shore that Coyote electronics had failed. That was the last time anyone heard of him. A few weeks later, a 60-foot Coyote was found 500 miles north of Azores. The boat was upside down and without a keel.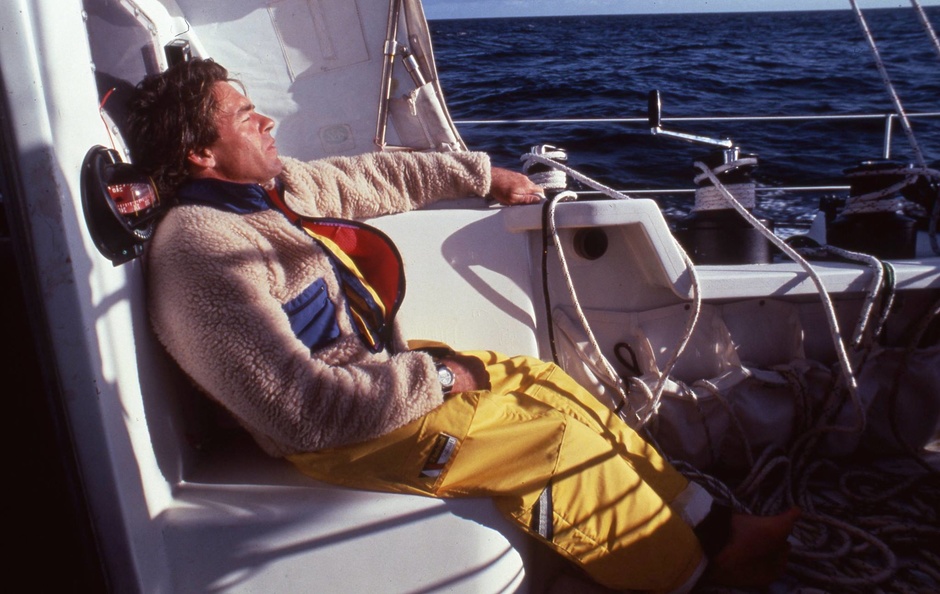 The story of Plante is one of tenacity and courage. After watching a film about sailing around the world, he quit his job on a construction site to go around the globe alone. His career was influenced by an unquenchable thirst for adventure. In 1987, Plante won the BOC Challenge in his class. In 1989 he again found himself on the starting line, this time in the Globe Challenge, which, unlike the previous one, was non-stop.
Plante was the quintessence of the great American yachtsman's idea. He was the only sailor to compete on the same level as the French ocean racers.
Thomas Simmons was 10 years old when his uncle went missing and was declared dead, but the Planet's legacy has left a deep mark on his entire childhood.
«He always had a special place in my head. He was a man who lived a full life and followed his dreams»," says Simmons.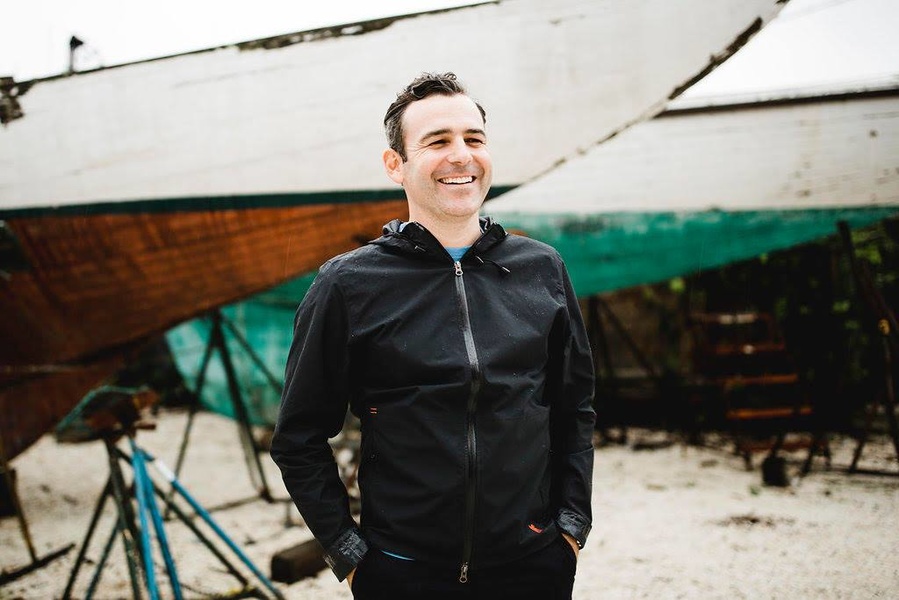 Like his uncle, Simmons found the courage to get out of his comfort zone. Three years ago, after giving up a stable job in the financial sector, he gave up his real passion - documentary film.
«I put everything at stake. I worked in corporate finance for a few years, but it it itched to do something creative, something that I wanted to jump out of bed»for every morning," says Simmons.
Now, almost 25 years later, the stories of Simmons and Plante intersect at the premiere point of Simmons' first film, Coyote.
Simmons has not concealed anything in Plante's history, including the fact that the yachtsman was involved in drug trafficking, which led to his imprisonment in Portugal.
The Planet's way of life is particularly appealing, primarily because it did not develop according to the traditional scenario that usually characterizes yachtsmen. He had to struggle with his own past to reach the highest level in sailing. Simmons portrays Plante with all frankness: as a tough and sometimes rude man with a great love of sailing, with a remarkable persistence.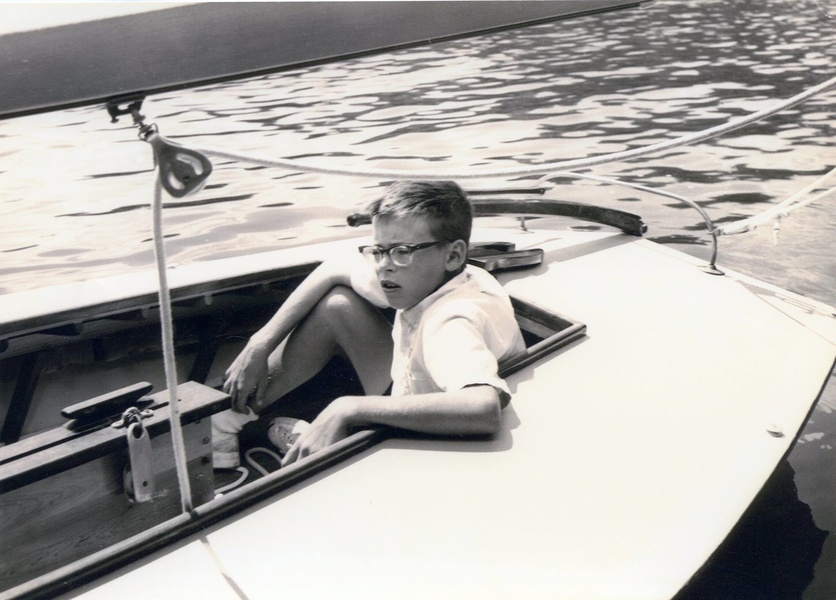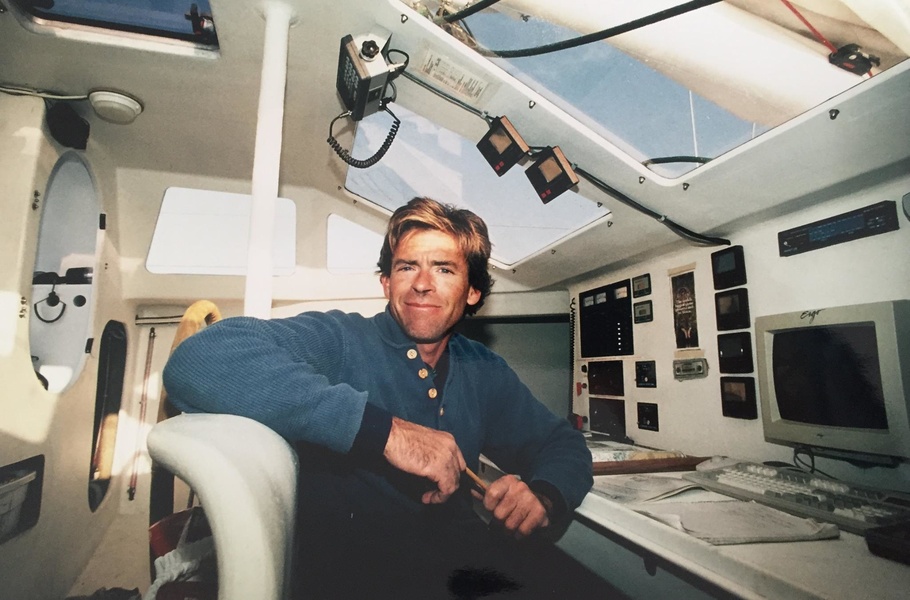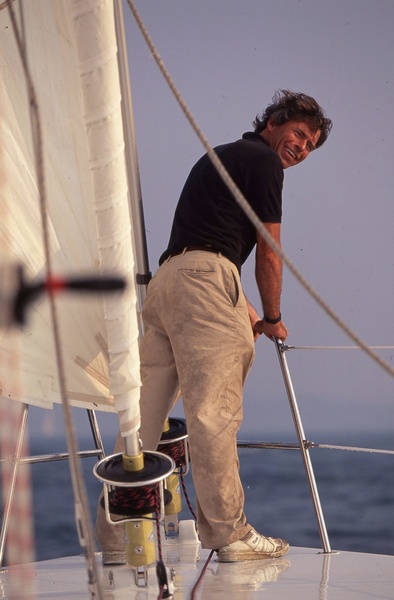 «The work on the film broadened my understanding of who Mike was and the people he met on his way. One of the reasons I was always attracted to his story was because his life wasn't a direct path to being a hero. At the dawn of his travels, Mike was desperate to find his own way, and in this search he got into trouble».
The film features interviews with those who knew Plante, archived video footage from the races in which he participated, and contemporary video footage from various authors, including onboard reporters of the Volvo Ocean Race.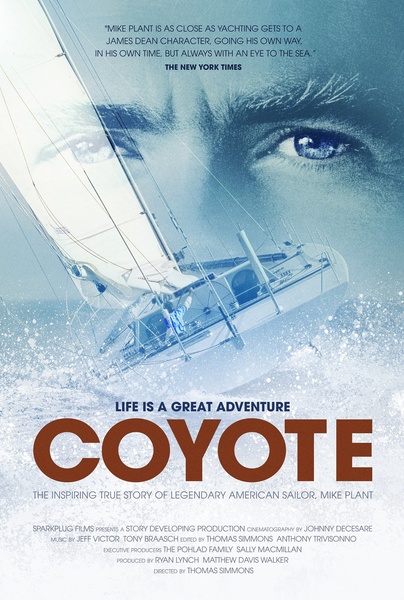 The archival recordings Simmons found had a profound impact on him and reinforced his decision to make documentary films. He describes one video found on an old Betacam tape as the cornerstone of his own system of values. On the tape, dated Spring 1986, Mike, in the company of naval architect Roger Martin, witches over his first ocean racing cruiser Airco Distributor on the docks of Newport. Airco has just been launched and has been separating Planet from the start of its first circumnavigation for several months.
Behind the camera, Jason Davis asks him serious questions. «This is probably the toughest race on the planet. Why would you do that?» The boyishly self-confident Plante answers with a smile at the camera: «I can feel with my guts that I'm going to be very good at this».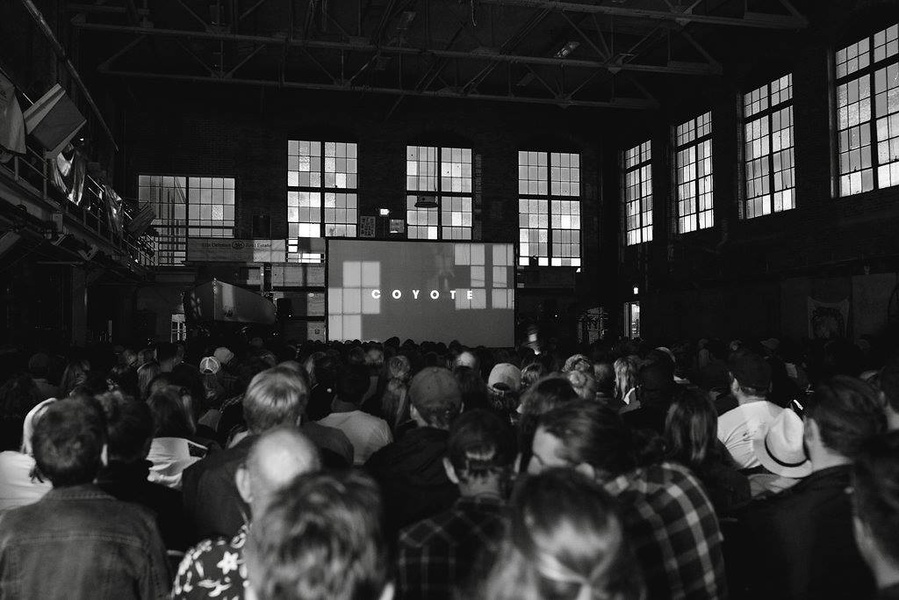 The decision to actively use archived video footage in the making of the film made Simmons and other relatives of the yachtsman once again experience his loss.
«It was very hard, we had a lot of breakdowns. But the most amazing thing about the filming process was how open the Plante family and friends were with us. People reached out to him, even though he himself was a very private person and sometimes hostile when he focused on his campaigns».
Simmons hopes that the film will motivate the audience in the same way that Plante's story motivated him.
«I think his story goes beyond the sailing world because he never followed a beaten path. If even one person takes a risk after watching the movie and follows his dream, it will be a success»for me.