A large family went on a round-the-world voyage, realizing that in their daily life there was something important missing. How the idea came to them and what it took to implement it, says the head of the family, Caspar Craven.
All right, «Arefa team.»
Not a breeze. The sea is calm. The cloudless sky is filled with stars and illuminated by the crescent moon. The world around us is full of incredible calm. We are six miles from the equator, leaving the Northern Hemisphere. Nicolas and the children are worried - this is the first time they've crossed the equator. We approach him around midnight, so the initiation ceremony is postponed until morning. Neptune (this, of course, I - I have already had several times to walk through the equator) will judge the expedition members for serious crimes, and, having found everyone guilty, pour cold water.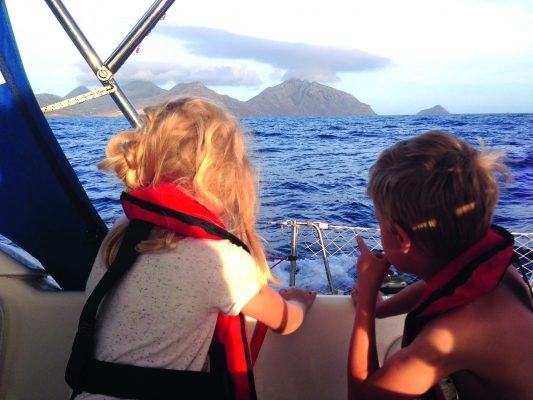 Yesterday, the first Galapagos guest came to see us. A large unknown bird (Red-legged duck, as we later determined) sat on the bow of the yacht around noon and did not even blink an eye when the four of us surrounded it with cameras in their hands. She sat so calmly as if riding a yacht was normal for her. She was about 40-50 cm long, a big bird! She had only left this morning, and a few more birds came to visit us after her. There are no predators here in the
Galapagos
, so the birds aren't afraid of anyone. We hope to see one of them again tomorrow morning when we arrive in
Puerto Ayora
on
Santa Cruz
Island.
Children are busy studying geography and biology in South America. Two elders, Bluebell and Columbus, are reviewing David Attenborough's «Galapagos» today and taking notes. At this rate, they'll soon be island experts among children. Columbus, who previously wasn't much of a writer, is now doing it with pleasure - nice to see.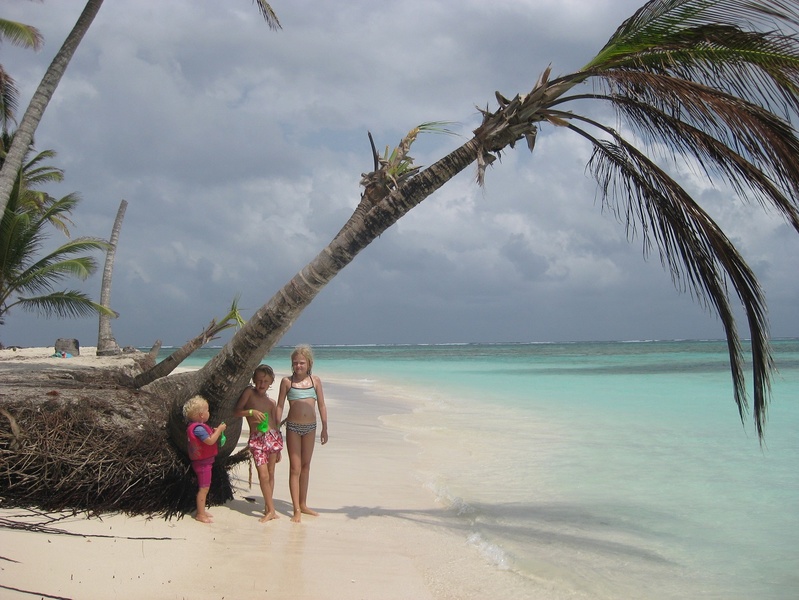 Late at night, I'm going to wake up Bluebell to join me on a night watch. She loved it last night as she spoke silently for two hours, looking at the stars and directing «Aref» to Orion's belt. Tonight we must see the Southern Cross; another pair of eyes in such situations is not superfluous.
We're looking forward to being on land. Our spirit is at its best, despite the rains and the general drop in temperature. Next time we'll be in the southern hemisphere and tell you something about the Galapagos.

An unexpected decision.
But there were other times. At the beginning of summer 2009, everything was different. By that time, Nicolas and I had been married for five years and raised two children - four-year-old Bluebell and two-year-old Columbus. I owned a small technology business. Working 80-90 hours a week, I would come home late Friday night, squeezed out like a lemon, which Nicolas joked about - really, without much enthusiasm.
Of course, we wanted to live an interesting life, travel and explore the world. But it was supposed to start one day in the future, but when it did - nobody knew.
The answer came to us on 13 June 2009 at someone's birthday party in Kent County.
During the picnic, my brother-in-law told us about a family that travels around the world, and then added: «what a ridiculous idea!» Nicolas and I looked over and understood each other without words.

Welcoming change.
The next six months, almost every weekend, we would sit down with pen and paper and write down everything we wanted to see in our lives. I dreamed of a new world cruise (in 2000-2001 I participated in the BT Global Challenge) and Nicolas dreamed of travelling more; at that time she had only sailed twice. We have come to the conclusion that the voyage will take us 2 years.
We recorded all this as our mission, as is customary in corporate culture. We hanged the leaf in the kitchen over a large map of the world, on which we laid out our route. Bluebell and Columbus got involved, and planning became part of our daily life.
There was only one drop of tar in a barrel of honey, or rather, one large and several small. The biggest problem was money.
Going around the world with two kids is a pretty high cost.
At the time, we didn't have that amount close. All we had was an idea - and an unlimited supply of time and energy.
First, we decided on the departure date. We decided that it would be August 1, 2014. We chose Dartmouth, eight miles from which I grew up, near the Start Point Lighthouse, as the starting point. Thus, we had 5 years left to resolve the financial issue and prepare for the trip.
At the time, Nicolas was an employment manager, and I had a business related to analytics and consulting, which, however, did not bring much income. I sometimes joked that in the time spent on it, I would earn more by placing the goods on the shelves in the supermarket.
With our idea on fire, we started telling everyone about it. We were now known as the family that was going to make the round-the-world trip. People reacted in different ways: someone didn't believe we dared to do it, and someone called us crazy.
It didn't take us long to understand why we shouldn't go swimming.
The people around us kindly provided us with a list of reasons why we shouldn't have taken this rash step, from medical care and the difficulties of home schooling to the danger of clashing with pirates.
Moreover, Nicolas could not swim and sometimes suffered from sea sickness. Oh, yes - we never had a yacht before.
We decided to take it all into account, but to stay on our own. People's opinions are just people's opinions, nothing more.
Nicolas and I were professionals in our fields, Nicolas is a barista and I am a consultant. We didn't have a habit of taking unreasonable risks.
We approached the case responsibly and liked to draw our own conclusions.

At the crossroads.
By 2012, 3 years have passed since the beginning of our plan to earn the amount necessary for travel. But contrary to expectations, our financial situation has not changed much. We were at a crossroads.
Einstein believed that madness is to repeat the same actions and wait for other results. We had to change something.
When we thought about it well, we realized that we needed to learn new professional skills to develop our business. After evaluating the way we use our time and energy, we decided to change some features of our lifestyle. We expanded our team, launched some new products, tested a lot of marketing moves and even got a mantra of selfishness: no «matter who is right, it matters what is true».
I rediscovered what it meant to be a leader, relying entirely on a value-centric approach not only in business, but also at home. We embodied several new ideas - online marketing sites and 500 dating sites, some of which burned down, but others began to generate income. The next few years were quite intense - we were building a business step by step to make our journey happen.
It took more than just money. There were many other important things, too.
We had to make so many boat trips that the children and Nicolas would acclimatise themselves and understand whether they liked it or not.
We took a yachting vacation in the Mediterranean and made sure that we chose a route without strong winds so that Nicolas and the children would have good memories. Unpleasant experiences at the beginning of the journey could have ruined everything.
There were other important components: for example, medicine and home schooling. We had to rely only on our own strength. Of course, we also learned how to sail a yacht, how to recognize its structure, how to study radio communications and other things like that. The list was long, and our weekend was filled with training, planning and education.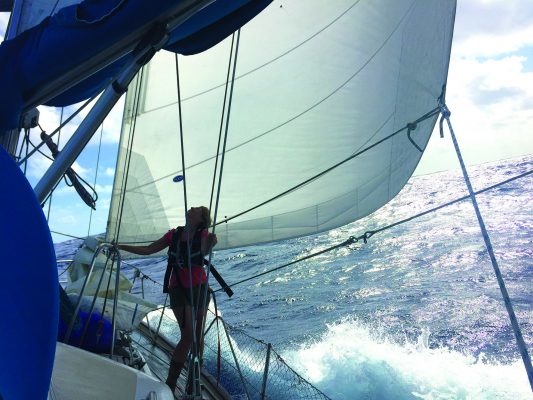 In search of a yacht.
In the spring of 2014, Nicolas and I worked hard. We already had not two, but three children - two years ago was born Willow, a very mobile girl. Developing the business, we expanded the team, and I also hired an assistant, and now could not attend work five days a week. Nicolas was successful in building her own business and hired a great general manager who could manage the company in her absence. One thing we were worried about was that we still had not got a yacht. When we arrived at the ARC seminar, all we could hear from everyone was: «What kind of yacht do you own?»
The reaction of most people was still skeptical - no one believed we could handle it. Our old friends looked at us and said, "«You won't make it! Isn't it better to postpone the trip for a year or two?»
When it came to buying a yacht, we consulted with people who were trusted in this matter and settled on Oyster Yachts, recognized as the best in building safe cruising yachts for long distance sailing. Our choice was also influenced by the fact that the Oysters support team proved to be a great service provider, answering questions instantly and supplying the necessary parts anywhere in the world.
After deciding that our five-person crew needed a fast and safe 50ft yacht, we went on an April Saturday to look for her. The children were with us; we had planned 11 hits and, starting at 9am, we had not found anything suitable by the evening. When we came to watch the last show at Hamble, Bluebell, and Willow, we were so tired that we didn't want to get out of the car.
Columbus and I went to watch «Arefa» as a couple.
Heavenly blue, it was the closest thing to us at the dock, and there was something about it that wasn't in the others. Climbing aboard, I felt our search was over.
There were four cabins on the «Aref», including a cockpit that was perfect for the two elders. Of course, some modifications were required - for example, the snow-white cream seats were somewhat impractical for so many children on board, but it was easy to cope with.
«Arefa»definitely had some kind of magic. That day, Nicolas and I realized we had found our home.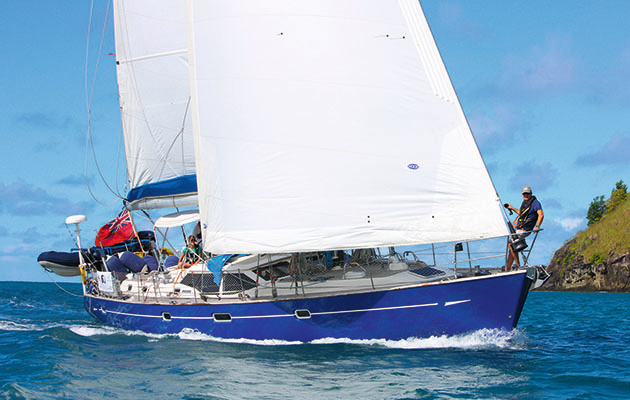 The journey was in jeopardy.
By early May we had completed negotiations, carried out tests on the water and formalized the purchase of the yacht. We did a great job of turning her from a yacht for the English Channel into a yacht for round the world. We had to check everything, install rescue equipment, satellite communications and a water desalination unit.
It was equally important to test it and we set out for a test voyage. I assembled a team of three experienced yachtsmen who had sailed with us several times in the Mediterranean Sea and in mid-May we set sail for a week west from the Hammle coast to find out what «Arefa»was like in the water.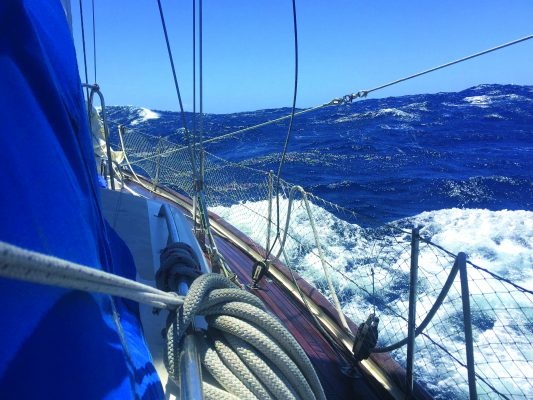 A month earlier I had taken part in the London Marathon. For the first 20 miles, I had back and leg pains. By the end the pain became unbearable and up to the finish line I had to stop every half mile for stretching and physiotherapy. Inspired by the energy of the competition, I overestimated myself and paid the price.
The weeks after the marathon, I had physical therapy and made sure the pain didn't get worse. I also took a lot of ibuprofen. Overall, the condition was tolerable, although not very comfortable.
The first night, we anchored in Weymouth. Walking around town, I suddenly felt my leg pull, which had never happened before. Five days later, on our way back, we stopped at Brixam and went for a walk on the pier with Janey's old friend.
Suddenly I felt a lot of pain, twice as much as I had felt before. «Janey, I can't go!» - I can't go! It felt as if burning coals had been poured on my back with my foot.
I've never felt that kind of pain in my life.
We had 10 weeks left until the departure date. Our whole grand plan was in jeopardy: we had a yacht, we made the right amount of money, but I couldn't walk.
I painted myself paintings one better: we couldn't leave, and if we could, I would be a burden on the others. Such a turn of events did not suit me at all.
«It's all real!»
Here, in the waters of the Indian Ocean, what happened to us on the eve of sailing seems unrealistic. But then our plans were really in jeopardy.
My doctor offered me two options: either to reduce the pain with ibuprofen and physiotherapy, which would help for a while, or to do the surgery.
I decided to discuss it with Nicolas. Agreeing to the second option was to postpone the trip, but otherwise I could face trouble on the way.
After thinking about it for a few days, I finally decided to have the surgery.
As a result of all these events, our plan has changed somewhat. First, we postponed the departure date by three weeks to give me time for rehabilitation. Secondly, we decided to take two more men to the very first stretch of the journey to Portugal, and younger Willow is still at home with his family. Our crew was joined by my brother Max and a good friend Ian, both experienced yachtsmen whose presence on board during the unpredictable Bay of Biscay would have been a good support.
The operation was a success and we started to prepare for departure.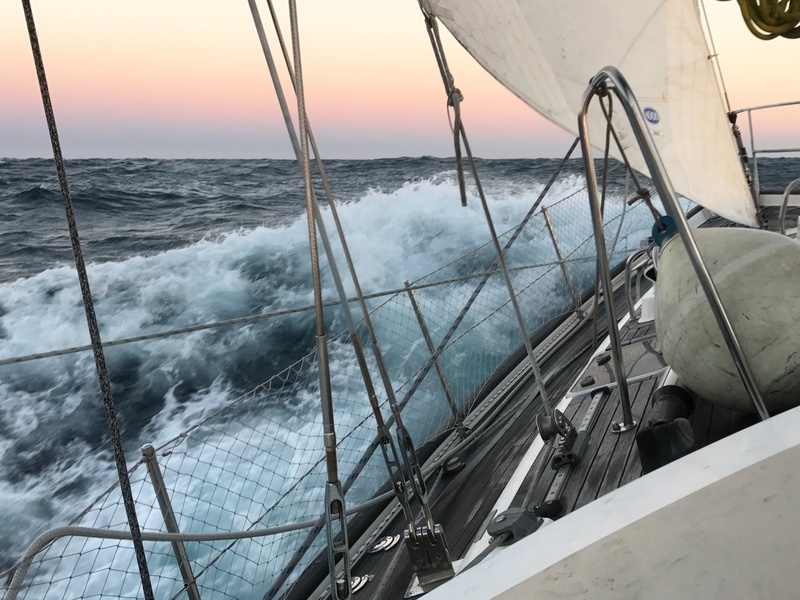 The last days before the trip, we didn't know the rest. Last time I went round the world to BT Global Challenge, I was one of the 18 members of the team, whose equipment and supplies were well taken care of. Now it was up to us to take care of it.
The training continued until late at night, until finally, every item on board was in its place.
Our alarms were set at 5:00, and at 6am on August 20, 2014 we took off the anchor to catch the west wind.
«All this is for real!» - I thought while «Arefa» was sliding on the water surface coming out of the marina. A light fog streamed above the water, and the sun rose in a clear sky dotted with small clouds.
We left the Hambles behind, walked down the Southampton Water, circled the White Island, and entered the English Channel.
It was written in our mission: On August «1, 2014 we will sail around the world». At last these words are no longer just words on paper! Our adventure, although 19 days late, has begun.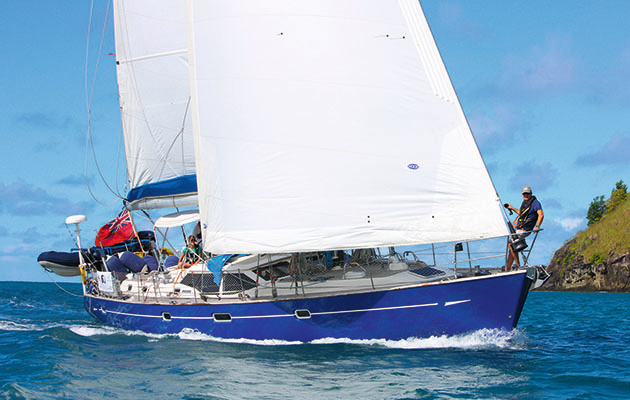 Having turned off our motor in the Solente and set sails to the following wind, we said goodbye to our homes for two years, feeling feelings that can hardly be described by words.
I remembered all my ascents at 5am when I imagined myself on the deck of our yacht sailing around the world... And finally, our dream came true. It was unbelievable.
For the next two years we spent together as a team, exploring the world and meeting new friends in different parts of the world. Our journey went from the Solente down the coast of Europe - to the crossroads of the first ocean, the Atlantic. Then - through the Caribbean Sea to Panama, and six magical months later in the Pacific Ocean - to Australia.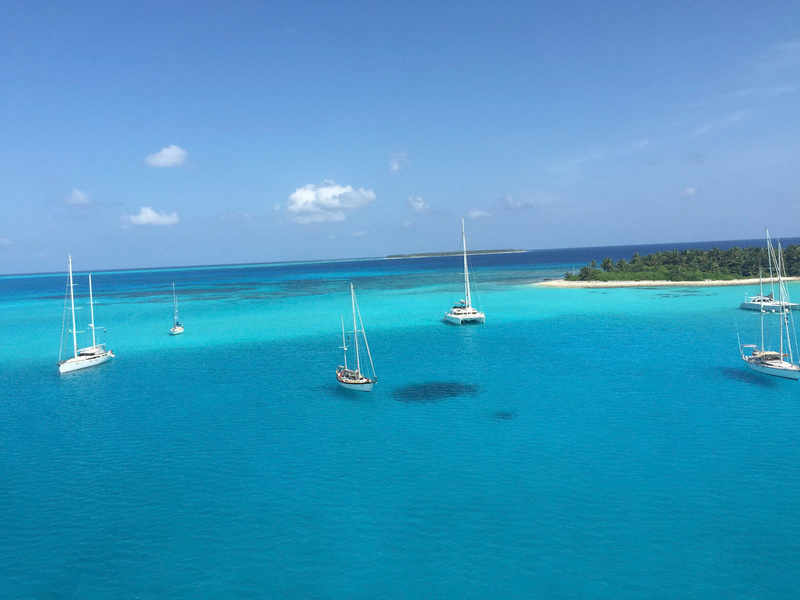 Indonesia and the mysterious islands of the Indian Ocean, South Africa, the Atlantic again with stops on the island of Saint Helena and in Brazil before heading back to Grenada... A little bit off the route of the world, we returned to Panama and reached San Francisco, completing this part of the journey under the famous «Golden Gate».
Impressions were going on in a continuous sequence: the Panama Canal and the Galapagos, national dances of Polynesians, the soulful inhabitants of Vanuatu, Tonga and Fiji, the untouched beauty of Australia, the Indian Ocean, the wild nature of South Africa, the rapid rhythms of Brazil ... Storm and unforgettable sunsets, sails full of wind, care for each other and the «Aref» - we experienced all the joys and challenges of life at sea.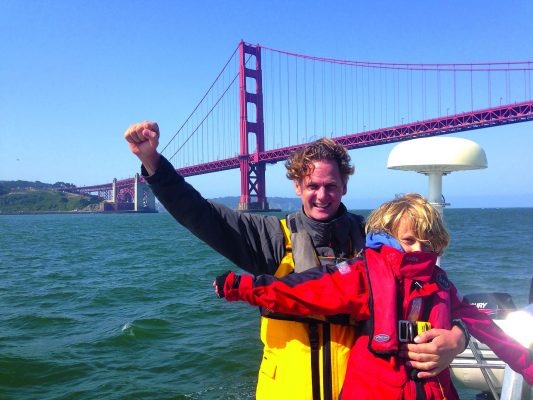 We continued to work remotely, and after crossing the Pacific Ocean, I successfully sold my analytical business, which we magnificently noted at «Bloody Mary» on Bora Bora.
Now I have experience selling a business deep at night in the wind at 35 knots, a thousand miles from the nearest human housing, thanks to the cell phone.
Our plan, which once seemed impossible, is now a reality. After walking around the world and returning to Santa Lucia, I remember with gratitude those two years spent with Nicolas and his children. From the very beginning we wanted to change something in our lives in order to have a beautiful new experience - well, we succeeded.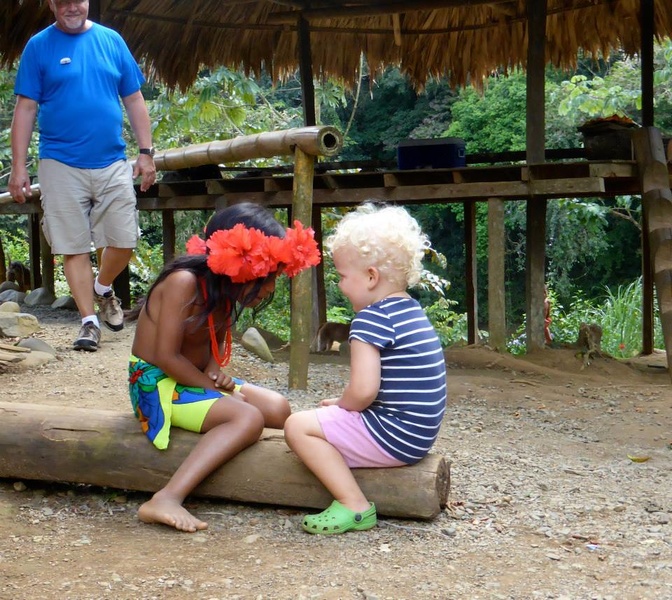 We met different cultures, extraordinary people, spent an unforgettable two years together, playing, laughing and exploring the world.
What have I taught our children during this time? The little that I think is most important.
I remember the nights on deck with Bluebell and Columbus when we discussed everything in the world and during the day we explored the planet, stars, sea, and natural phenomena.
One of the most frequently asked questions was about children's education and the experience they had. Were we the best parents in the world for them or were we still too carefree?
In response, I usually share my favorite story that happened when we sailed across the Indian Ocean. It makes me happy and makes me feel like our choice was the right one.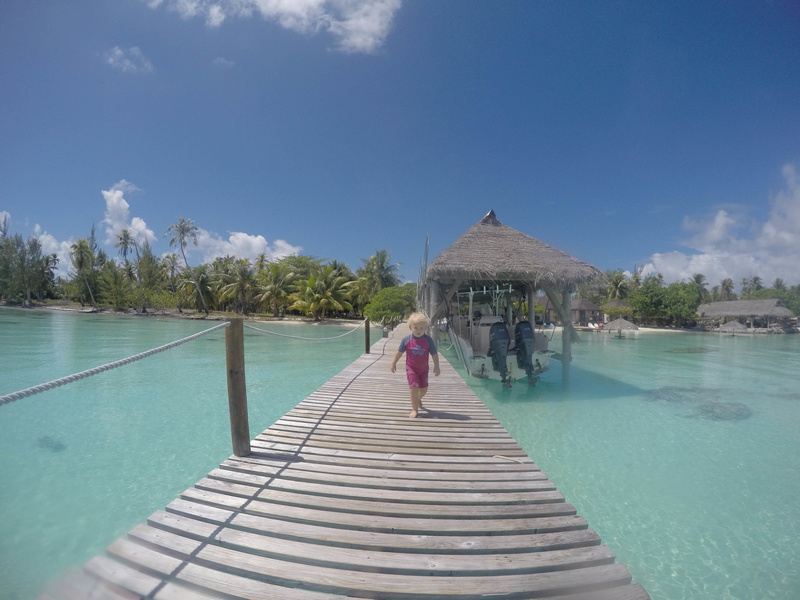 Last night, Columbus and I sat on deck under the stars and talked. I made us hot chocolate - Columbus in his favorite mug from Tarong Zoo with the image of a koala.
We sat in silence (which is especially unusual for Columbus) and then he suddenly asked if we could put the «Disks on a desert island» - he wanted to hear the show again with David Attenborough.
Columbus especially liked one of David's comments about how he, at the age of ten, began collecting materials for his own museum - fossils and snake skin.
Always fond of watching the «Blue Planet», and now he has seen many amazing places with his own eyes, Columbus suddenly announced that he wants to become a zoologist. Usually he takes his words very seriously. «Well," we replied, "if you want to become a scientist, it's time for you to start taking notes, writing down interesting facts and observations».
Up until that day, catching Columbus writing on his own was something of a fantasy. Last week, things changed. Now he kept a magazine, adding notes and sketches, and did it with almost no reminder.
This afternoon, Columbus gave us a little wombat sketch sheet. It was an invitation to the Columbus Museum.
On the table were laid out his findings collected during the journey: shells, gems, fossils, corals. They were like treasures. Columbus spoke about them with inspiration, describing such details that I did not even know about.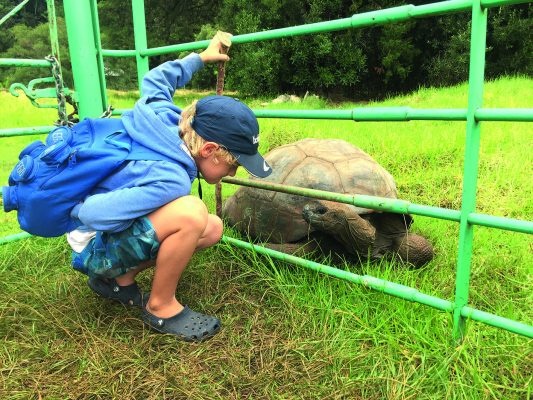 The depth of his knowledge was astounding. Nicolas and I had a delightful look - our approach to education seems to have borne fruit.
Bluebell confirmed that «at school we would only read about it, and here we see it all with our own eyes».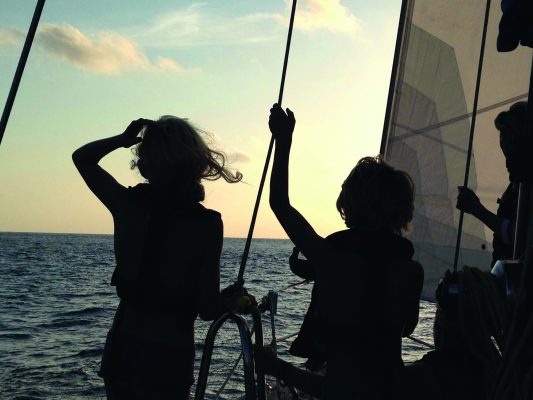 A few tips for beginner travelers from Caspar Craven:
Determine your purpose.
It's important to understand what you really want. If there's two of you, don't spare time discussing it. Nicolas and I spent about six months figuring out what we want our future to be like.
The people around you will surely give you a thousand reasons why you should give up. Take them into account, but don't let that affect your actions.
Pick a date.

- Set a start date for your journey and get ready to leave just in time. Alas, there is no deadline in our world. Let as many people as possible know about your plans.
Decide on the amount of money you need.
For most people, solving the financial issue will be a good challenge. Think about how much money you need for your journey. And yes, it's better to make a big miscalculation.
Be demanding of yourself, learn, and be not afraid to make mistakes. Surround yourself with people who have already advanced on this path, and gain experience from them.
FAQ:
Isn't it dangerous?
There are many dangers in life at all. In our case, we have studied all the possible risks, especially those related to the health and safety of children on the water, and have come up with solutions that fully satisfy us.
What's the cost of the trip?
£2,000 a month, depending on how you intend to live. The cost of a yacht varies from £50,000. Only you can decide how much to put aside for yacht maintenance and what kind of work to do yourself; whether to stop in marinas or anchor in unknown bays; how much to put aside for food. We have concluded that spending 10% of a year on a yacht is the right decision.
What about school?
As we prepared for our voyage, we spent months researching the school curriculum and brought a lot of materials to keep up with the school plan. We made sure that the children read every day and practiced writing and math. I will say more, all this time we were surrounded by learning opportunities that you can hardly find at school, as well as incredible and talented people who are willing to share their experiences. Our children have learned a lot during this time, and we never regretted choosing this path.
Caspar Craven is a traveler, lecture presenter and author of «Where Magic»Happens.
(According to yachtingworld.com)