In offshore sailing races, when yachts may not see the earth for days, skippers from France perform incomparably better than yachtsmen from other countries. This year's Volvo Ocean Race was won by the Chinese Dongfeng Race Team led by the Frenchman Charles Caudrelier. The 73-year-old Frenchman Jean-Luc van den Heede is leading the non-stop Golden Globe Race solo round the world. Many winners of transatlantic Transat (former OSTAR) and Route du Rhum are French. Many of them are also among the winners of the non-stop around the world singles Vendée Globe. What is the secret to such success?
Before the start of the current race Route du Rhum between Saint-Malo (Brittany, France) and Guadeloupe (South Caribbean) while communicating with the media.the press, three well-known French skippers Loïck Peyron, François Gabart and Sébastien Josse confessed to Forbes journalist Tom Mullen without conspiring: The story of Éric Tabarly is a great inspiration for modern French offshore yachtsmen.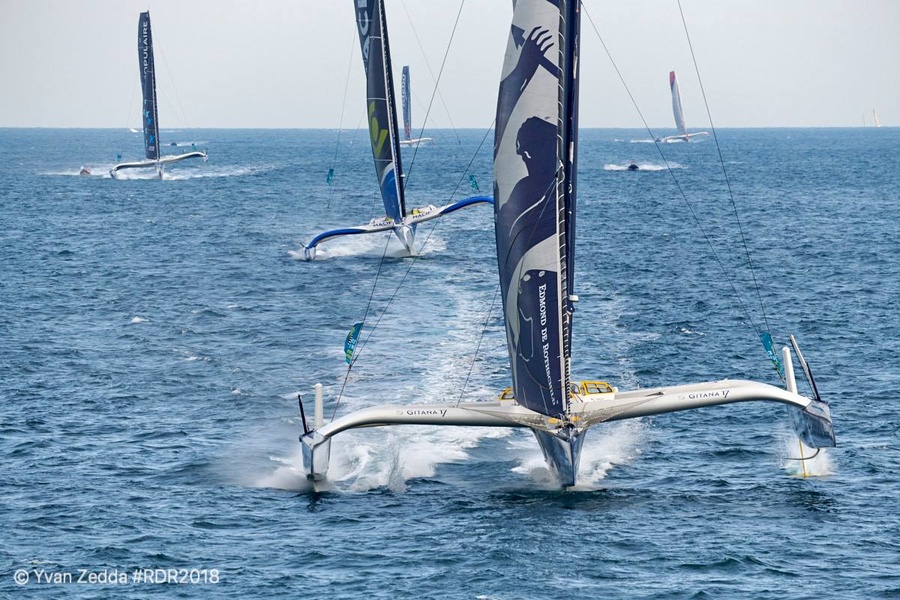 Loïc Peyron is the winner of the last Route du Rhum in 2014, this year again in the regatta, but on a slower boat named Happy. Without the help of sponsors, he promotes Action Enfance, a charity that helps French children without parental care. Standing aboard his trimaran, he said:
«For 30 years, the French have won most of the world's singles and transatlantic races. Some little things change everything. As in the case of the black and white reports of state channels, which broadcast how Tabarli shakes hands with General de Gaulle at the sight of cameras in 1964. Perhaps it all started then. Soon inspiration followed, attention first to the media and then to sponsors and yachtsmen.
François Gabard, 35, winner of the 2012-2013 non-stop Vendée Globe singles regatta, also mentioned Tabarly during a press conference aboard his 30 metre Macif trimaran.
«It's hard to explain why offshore single-seater racing is so popular in France. Thousands of people will come to see the start of Route du Rhum. Millions of people will be watching the race. I think one of the reasons is Eric Tabarli, one of our greatest yachtsmen who won the famous English transatlantic Transat (OSTAR) regatta in the 60s. He was very popular, close to the French who were interested in this type of adventurous single sailing. It's part of our culture».
Standing aboard his Maxi Edmond De Rothschild Gitana trimaran, skipper Sebastian Josse agreed.
«People dream of sailing because we have an example of Eric Tabarli's story.
The story of Eric Tabarli is the story of a modest but creative man who follows his dreams. He helped push the boundaries of what's possible in offshore loner racing.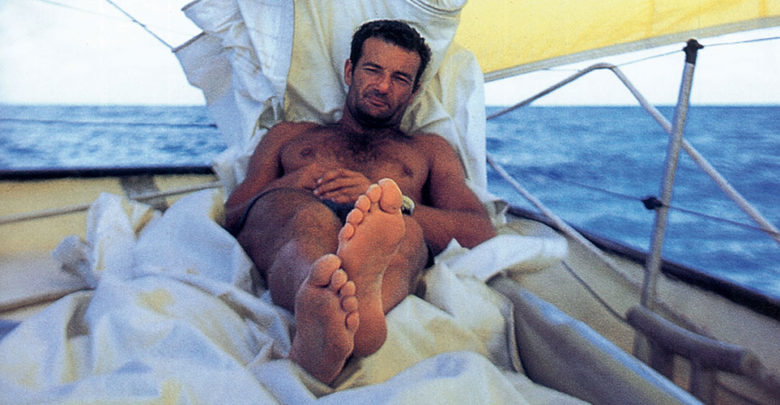 Tabarley won the Observer Single-Handed Trans-Atlantic Race (OSTAR) between Plymouth, England and Newport, USA in 1964. He finished two days earlier than his closest pursuer, Sir Francis Chichester, and 13 days earlier than the previous winner of this race, who had covered the route in 40 days. Few people knew about Tabarli before that. But after the victory, he became a Cavalier of the Legion of Honor, which he personally presented to the French President Charles de Gaulle.
When, after the awarding, the President invited Tabarli to dinner at his residence in the Elysian Palace, he replied with regret that he had to have time to clean the hull of the yacht before the tide began. This modesty only increased the sympathy that the French had for him.
A naval officer, pilot and navigator, Tabarli spoke little but did a lot. He won many competitions, including the race between Sydney (Australia) and Hobart (Tasmania) in 1967, Falmouth (South England) and Gibraltar in 1971 and Los Angeles (USA) and Tahiti (French Polynesia) in 1972. He won OSTAR again in 1976. In 1980 he set a record for hydrofoil yachts when he crossed the Atlantic in just 10 days. He also published books about yachting and yachts, and through them inspired many others, instilling confidence in their own principle: men need «passion to really exist. He was a quiet dreamer who built a trimaran (Pen Duick IV) in the 1960s to achieve maximum racing speeds. Calm, humble and skillful, he sharpened national pride by curbing the wild and powerful ocean element.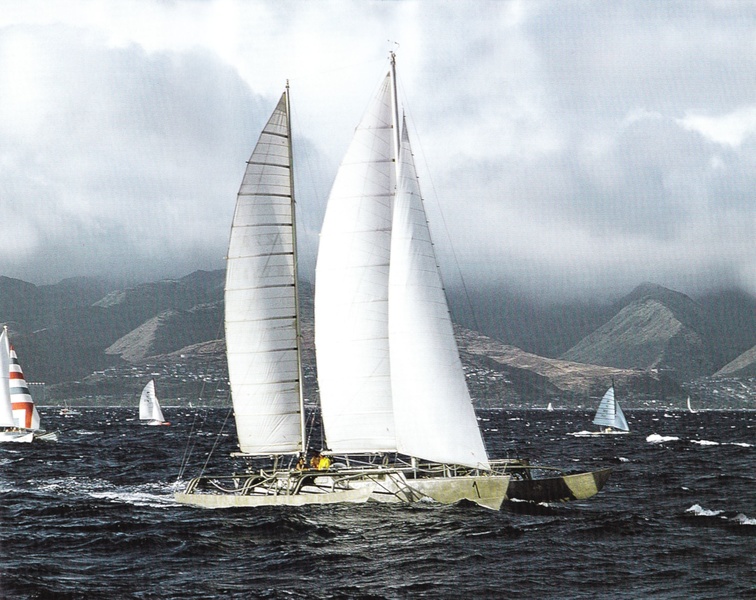 His courage, humility, writing, media appeal, polite manners and even his very appearance have captivated and inspired generations of French sailors. Unfortunately, during a night's passage from Wales in 1998, Tabarli pushed a geek overboard and he drowned. During it, all the ships came together. The military frigate in which President Jacques Chirac officially arrived was no exception.
Tabarly also inspires those sailors who are not racing. One example is his daughter Marie, who, together with a team of a dozen people, is exploring the oceans aboard Pen Duick VI, the very boat that is her father in the second OSTAR WINDOW.

On her voyages, she makes documentaries, combining art and science. She knows that the future is unpredictable, but strives to make it better than the present.
«I don't understand why we, as a civilization, are a bit stomping on the spot. However, I am absolutely certain that we can change. I'm very optimistic.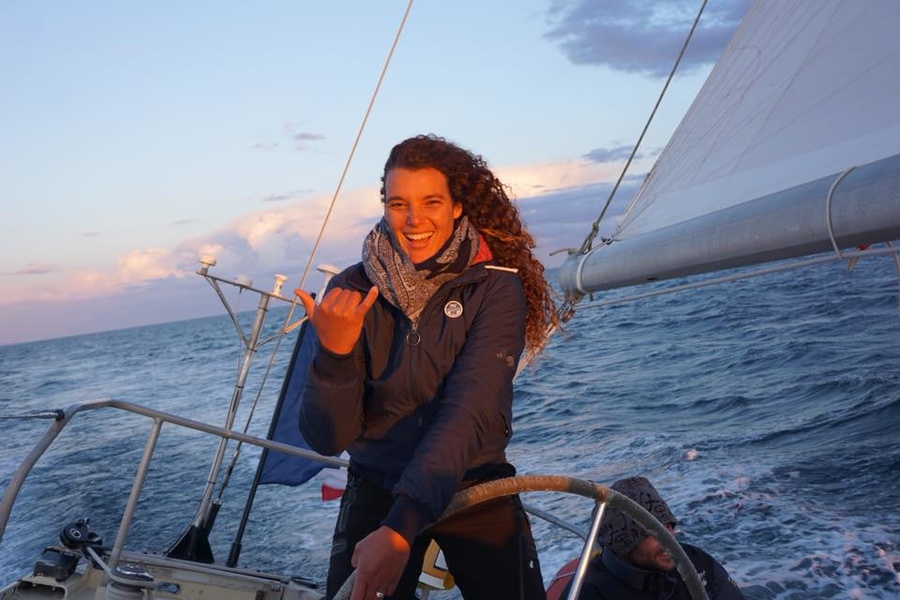 Besides the inspiration in the form of Tabarli, there are other factors that continue to help French sailors (especially from Brittany) to dominate offshore racing. They are told by John Niewenhous, one of the two American participants of the current Route du Rhum sitting inside his boat Loose Fish in Saint-Malo. Like Tabarley, Newvenhouse was a professional pilot, most often on commercial flights with Boeing 767. After a single Bermuda One-Two race from Rhode Island (USA) to St. George (Bermuda), he decided to participate in Route du Rhum.
«It's the most wonderful thing to be alone on a boat and go to the finish line. That's the coolest thing I've ever done. It's a pity there are so few Americans on Route du Rhum. But in the U.S., they don't train as well as they do here in France. Here children, if they live on the coast, learn to sail directly in class at a regular school. There are also other programmes to help them sharpen their skills and prepare for offshore racing. This is why there are so many professional sailors»among the French .
He also notes that, when compared to the U.S., the sea in France is more turbulent and rough.


«The Channel is terrible: strong currents and waves. When the wind blows, it really does storm. You don't see that in New England most of the time. The tides are 13 meters. The current is 5-6 knots. This is unheard of in the United States.»

Inspiration, adaptability to difficult conditions and these conditions themselves put the French at the forefront of modern offshore sailing races. This year the Route Du Rhum was launched with 123 boats. Among the six trimarans in the Ultime class, three can climb above water enough to virtually fly. As both a sailor and a pilot, Eric Tabarley understood the appeal of travel in both dimensions. In these ships, storming the Atlantic waters on their way to the Caribbean, continues to live a legacy of daring experiments that Tabarli conducted with trimarans.
Translated by Anastasia Nosova for itBoat.com.