The fact that Jeanneau is preparing a mixture of a single hull and a catamaran became known in early April - we were among the first to write about this non-standard product for the French shipyard.
Before the May holidays Jeanneau voiced some characteristics of the monomaran and showed its first renderings. We have collected all available information about this sailboat from the drawing board of Philippe Briand.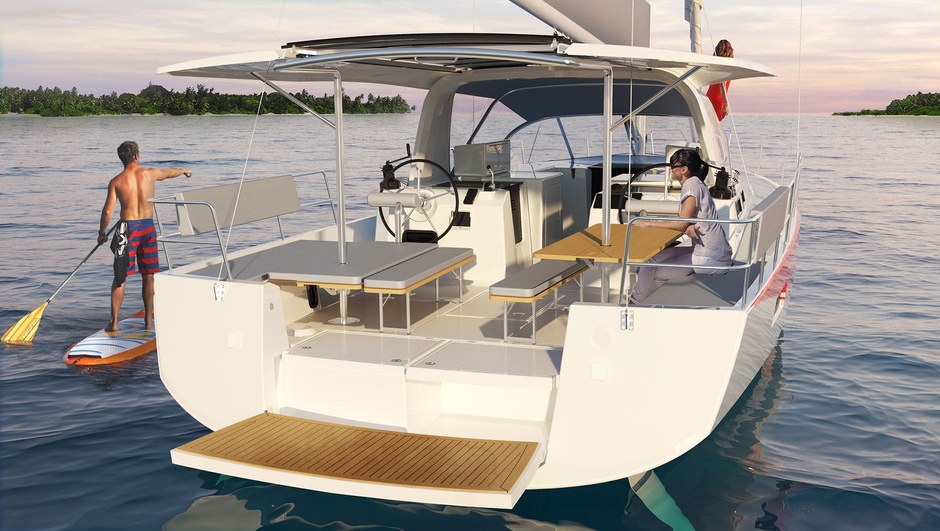 Jeanneau Sun Loft 47 is a large company charter boat somewhere in the Mediterranean.
It does not have a traditional closed salon: its role is played by the cockpit under a canopy, where there are two tables. Both tables can be lowered to the level of sofas and the entire area can be used as a large sunbed. A large outdoor galley and storage room are also located in the cockpit. The transom folds out to form a swim platform.
The roof of the cockpit is rigid, with a fabric central part, it is protected by high rails and can be covered with a tent on all sides.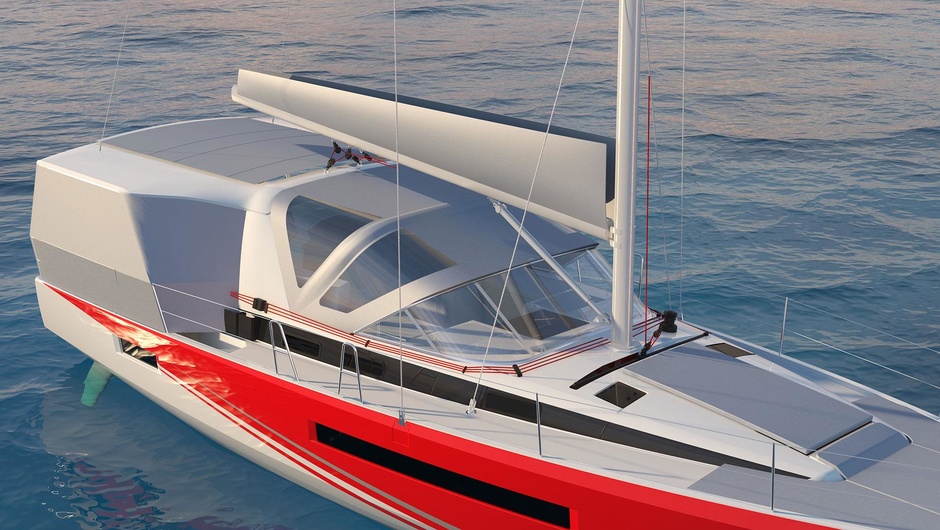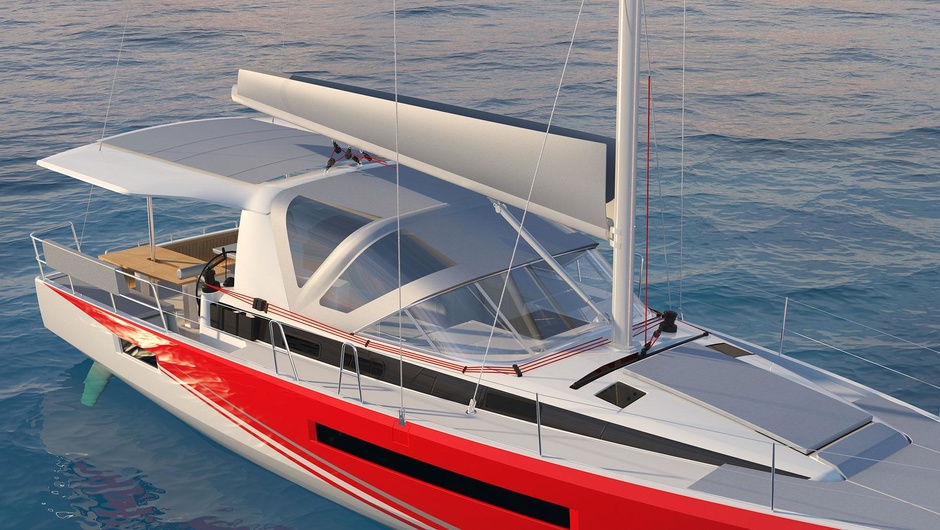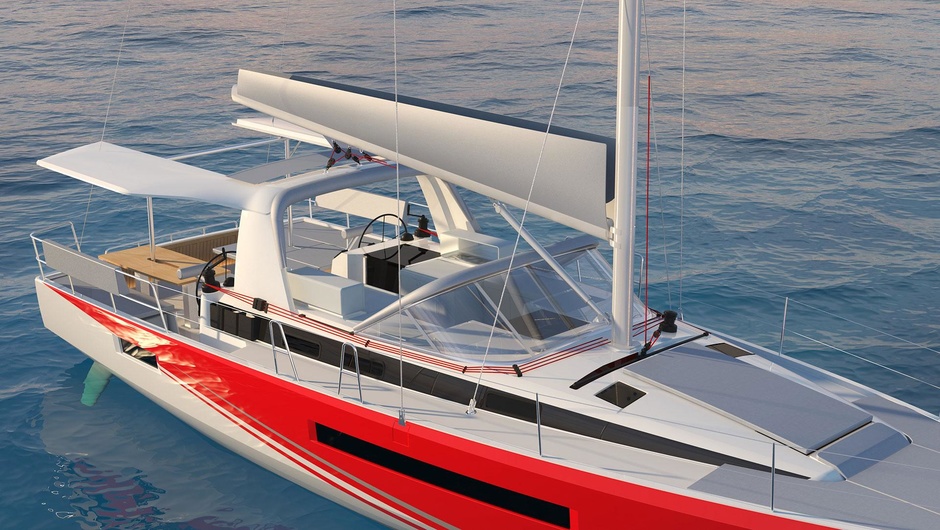 Target group Jeanneau - charter companies and organizers of large cruise events for young people, such as the legendary The Yacht Week in the Mediterranean Sea.
The boat was created in collaboration with charter companies - clients of Jeanneau. In particular, the company Dream Yacht Charter contributed to the concept formation. «Sun Loft 47 is designed for young people who want to spend their holidays in the boat at an adequate price. It is a simple and comfortable boat»," says Loic Bonnet.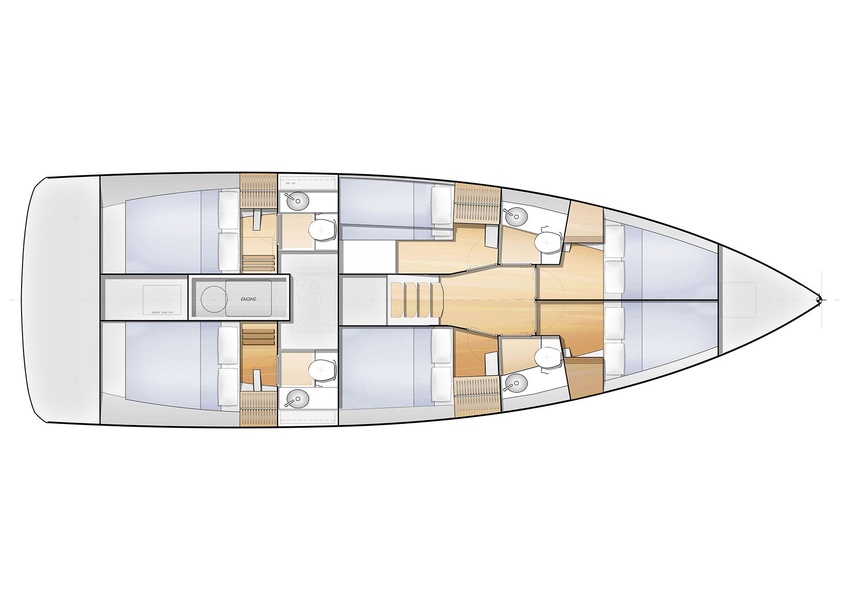 This 47-foot boat has six cabins and four showers, plus the skipper's cabin. Two of the six passenger cabins have direct access to bathrooms and a separate entrance.
Jeanneau promises that it will be 50% cheaper to rent a cabin aboard a monomaran than to rent a cabin aboard a full catamaran.
«We focus on Generations Y and Z, who are now between 20 and 35 years old, and on yachting destinations such as Croatia, Greece and the British Virgin Islands," says Antoine Chancelier, marketing director of the Jeanneau sailing division. - Sites with a mild climate where people prefer outdoor parties and where low-costers»fly .
But can this model win the hearts of those who have already decided for themselves that a catamaran is ideal for charter? Although the aft hull is split, making the cockpit truly wide, the Sun Loft 47 is a single hull. And the name «monomaran» is more of a marketing move. Even on the official website, it is taken in quotation marks.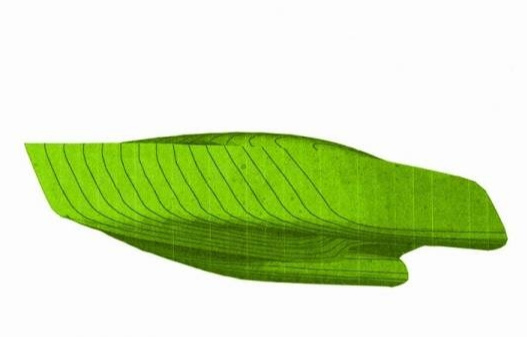 We will find out very soon whether the Sun Loft 47 will justify Jeanneau's ambitious plans to take over the charter market. The first hulls will leave the slipway of the shipyard in Vendée, France, in autumn 2019.
Main technical features:
Full length (with bowsprit): 14 m.
Hull length: 13.24 m
Full width: 4.49 m
Precipitation: 1.85 m
Weight: 12000-15000 kg
Standard grotto: 105 sq. m.
Bed sleeps: 12 + 1
Cabins: 6 + 1 (skipper)
Architect/Designer: Philippe Briand Yacht Design / Jeanneau Design