Summer is in full swing, so now is the time to relax in comfort. To help those who want to follow Cristiano Ronaldo's example and design a superyacht charter, we have compiled a list of eight boats ideal for family holidays.
Megayacht Icon: «no» sea sickness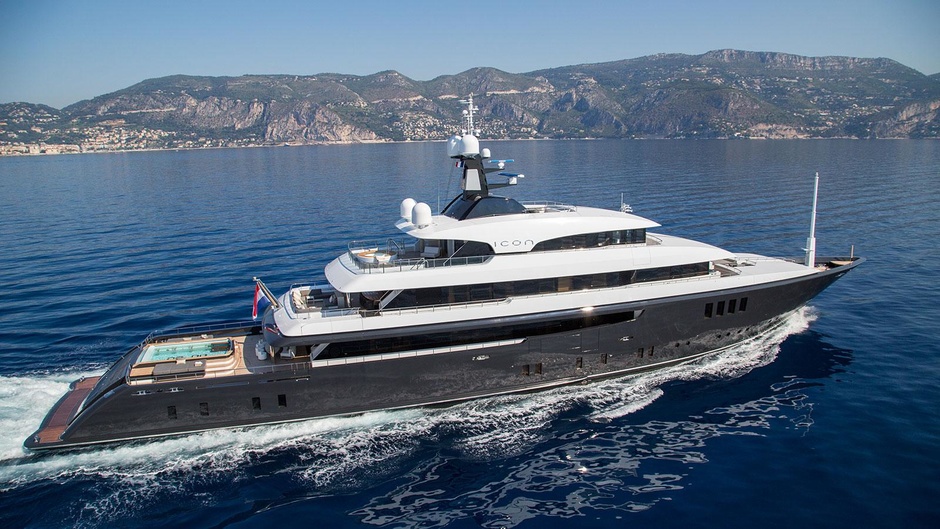 The Icon Yachts was launched in 2010 and rebuilt in 2014, increasing her length by five metres. She now stands at 67.5 metres and can comfortably accommodate up to 12 guests in six cabins.
There is a full gym, sauna and steam room, as well as diving equipment in the sub-deck areas. While parents relax, children can take advantage of the activities. There is plenty to do for passengers of all ages on board the Icon. You can dive from the bathing platform or have a book at the beach club. The spa pool on the Sundeck is designed for safe bathing of the youngest passengers, and thrill seekers can take advantage of the many water toys: two Yamaha VX cruisers, two canoes, two paddle boards and water skis. Children will love the inflatable slides and in the evening all guests can dine outdoors.
Thanks to a modern stabilization system that works both on the move and at anchorage, the chance of someone getting tired is reduced to nothing.
Icon yacht for rent through a Bluewater broker, a week's rent will cost 500 thousand euros.

Mega Yacht Nero: a quiet mother, a happy family.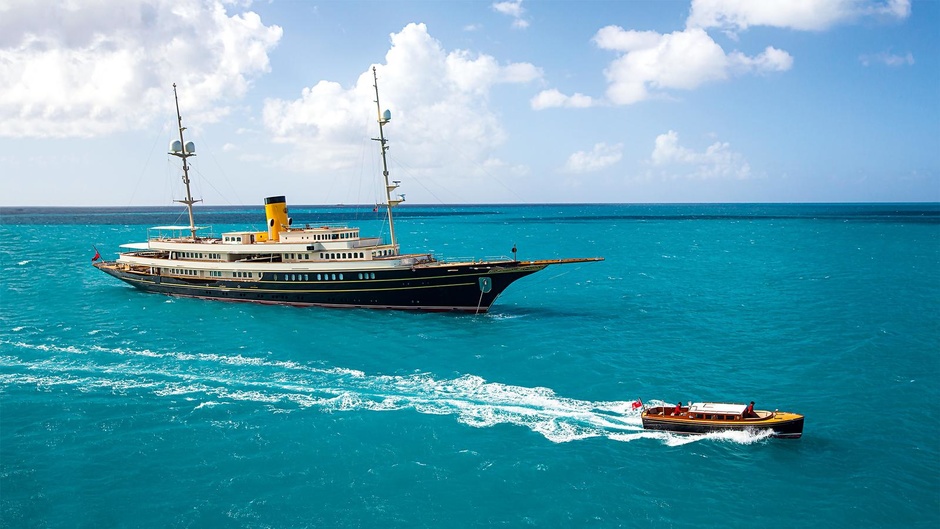 The 90-metre Nero left the Corsair Yachts shipyard in 2007 and was converted in 2016. The ten cabins can comfortably accommodate up to 12 guests and a crew of 20. Usually the exterior of a yacht rarely stands out from the crowd, but in the case of Nero this is not the case: its classic design is sure to charm children who will immediately rush to explore a boat that resembles an antique steamer.
One of the highlights of Nero is the luxurious lounge area, where the whole family can comfortably watch a film. The impressive main salon is the ideal place for an evening meal or a board game.
There is a SPA salon on board, where the tired mother of the family will be taken care of by a massage specialist, cosmetologist and fitness instructor.
And while she restores the resource, good children's behaviour is guaranteed by an open-air cinema.
There is a Jacuzzi on the Sundeck and a 5.7 metre pool on the bow deck. Cherry on the cake is a barbecue grill for soulful family dinners.

Burgess is offering a yacht charter for $490,000 or more.

Megayacht Bella Vita : the warmth of the family hearth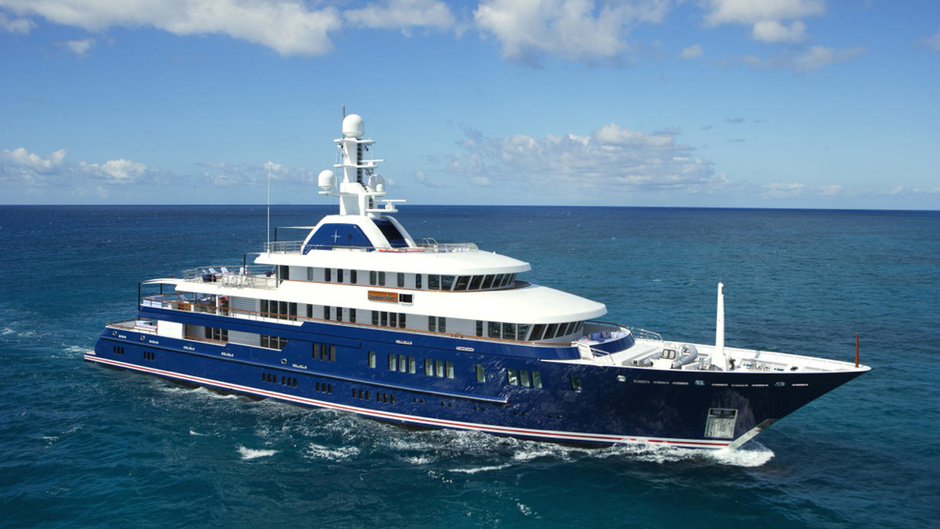 The 75-metre Bella Vita from Lürssen, formerly known as the Northern Star, was launched in 2009. It can accommodate 12 guests and a crew of 22 people.
The main chip is a real fireplace in the main salon.
Warm yourself by the fire, comfortably seated on sofas, or watch a movie in the cinema. And if you want a moment of peace, you can visit the library. Lady is waiting for a beauty salon, and men - gym. There's a Jacuzzi on the Sundeck. There's a pool at the back of the upper deck.
There is a whole mini-fleet of water toys at the passenger's disposal, and a large motor boat at any moment will allow you to transfer to picturesque beaches and exotic ports. Bella Vita also has equipment for fishing and snorkeling, and everything necessary for picnics.
Bella Vita will cost you at least 650 thousand euros - contact Moran Yacht & Ship.

Planet Nine megayacht: school on the water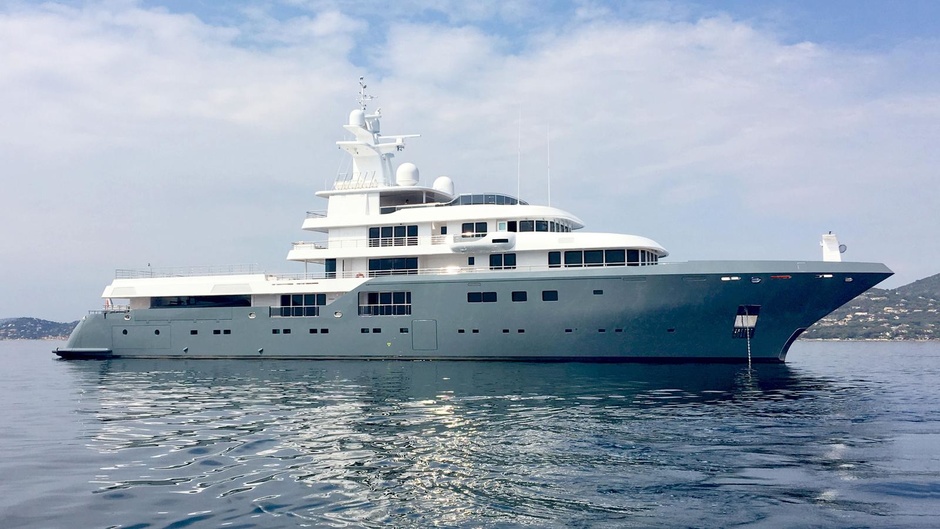 The 73 metre Planet Nine from Admiral has 8 cabins for 12 guests.
This research yacht was designed for long (and informative) journeys. For example, in winter you can go exploring Greenland.
The impressive Rupert Marine tender park and many water toys are available. There is even an inflatable playground and trampoline, children will definitely appreciate it!
Here the whole family will find something to do: you can sunbathe, swim in the pool, relax in the sauna and steam room. There's also a heliport and a large cinema on board.

Edmiston offers a charter at a price starting from 650 thousand euros.
Megayacht O'Ceanos: for «geeks» and «athletes.»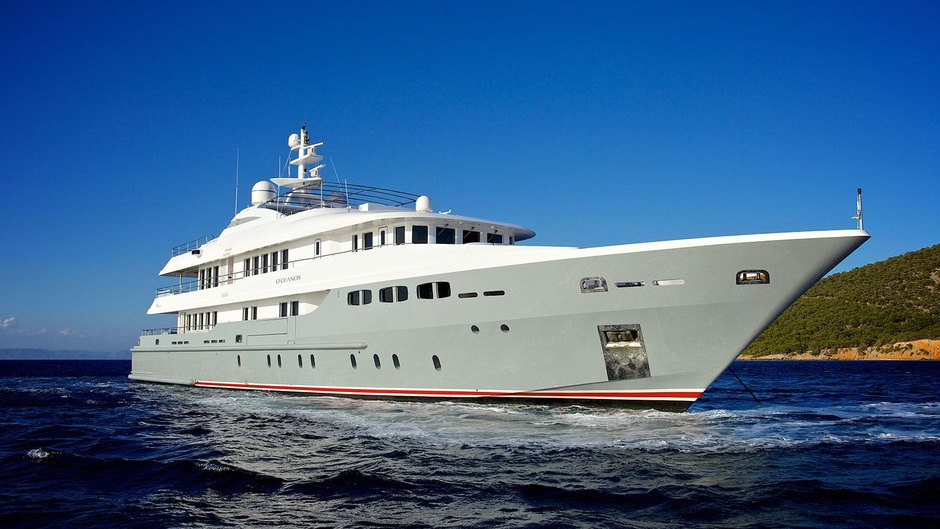 Launched in 2006, Mondomarine's O'Ceanos was refurbished in 2013. The 49m superyacht can accommodate 12 guests and 11 crew.
Traditionally, there's a lot to do here, from small to large. Sunbathe on a sandwich with a cocktail in hand, enjoy the coolness of the pool or explore the beautiful coastline of the Mediterranean Sea. The elegant salon has a dining room for 12 people. While adults drink champagne and chat, children can watch a cartoon in the sky lounge.
Since we are talking about a family charter, there is no need to mention a family entertainment package.
Do you want to cut waves on a banana? You're welcome! Would you like to reveal the best in virtual battles? At your disposal is a PlayStation console with an impressive Toy Library.
Of course, there are also water toys, which will take passengers of all ages for a long time. The choice is not insignificant: the 6.2-metre motor yacht Sea Ray 185, the 3.2-metre tender and the 2.8-metre boat from Zodiac. Other chips worth mentioning include two jet skis, kayaks, an F5 Seabob, scuba diving, fishing and snorkeling equipment.
Atalanta Golden Yachts offers O'Ceanos for 145 thousand euros per week.
Megayacht Callisto: for young cooks (and sweet tooth).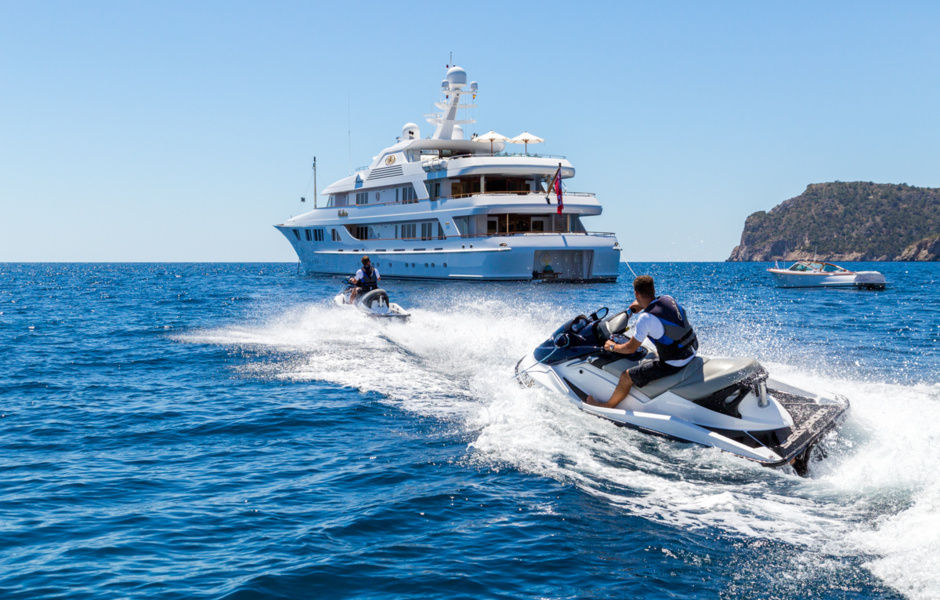 The 66-meter Feadship Callisto can accommodate 12 guests and 7 crew. If you want to give your children a truly unforgettable holiday, the Callisto seems to be the ideal choice.
Why? In many ways Callisto is a mobile amusement park.
a local chef invites young guests to come up with their own flavor of ice cream.
There is a wide range of water toys at your disposal - including a Laser dinghy. Catamarans, seabees, diving equipment and water jumps are so much to see.

Callisto is first and foremost a luxury. A central spiral staircase leads to a large foyer, while a sunbathing or relaxing Jacuzzi is available on the deck. While children taste their own inventions, adults can spend a pleasant evening with a glass of fine wine, the bar is always within walking distance.

Megayacht At Last: winter fun in the middle of summer
Heesen At Last is no longer young - she was built in 1990 - but she has undergone two global upgrades and feels more than good. She has many open decks for al-fresco snacks and sunbathing, a Jacuzzi and a barbecue on the sundeck, but her range of water toys is the most inspiring.
What a huge inflatable slide that stretches from the flybridge itself is worth!
At Last can comfortably accommodate a large family of 11 guests.
Megayacht Metsuyan IV: a pirate ship for dreamers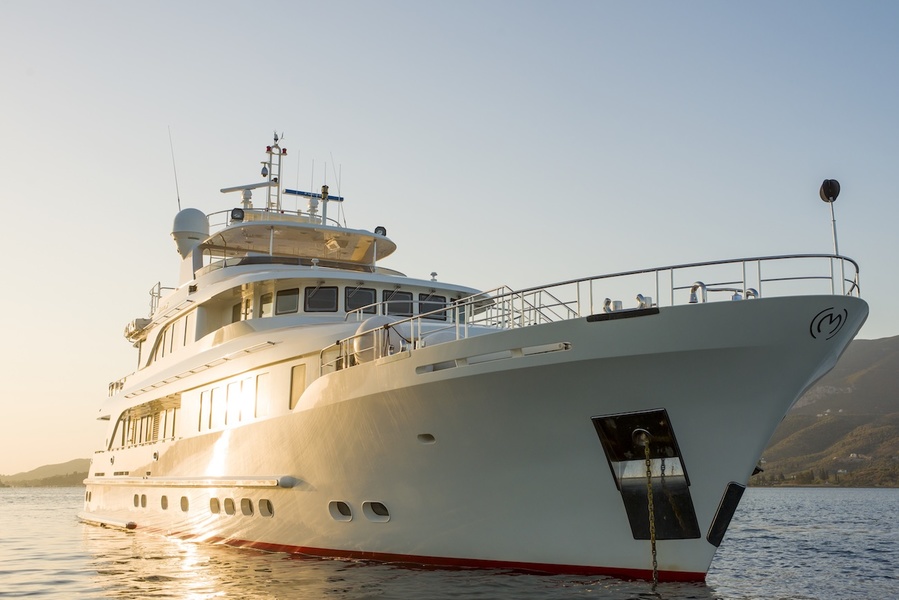 There are comfortable yachts, and there are yachts that are ideal for guests with children. Among them there is a 36-meter Metsuyan.
Children can disappear for days: you can watch a movie in the 3D cinema, jump into the pool from a height of four meters, and pretend to be pirates by climbing into a «crow's nest».
On board is a wakeboarding instructor, always ready to instill another healthy hobby in the younger generation.
There are adjacent cabins - very convenient for parents whose children are too young to leave them unattended.
A Jacuzzi and barbecue set can be found on the Sundeck. You can count on a sumptuous meal with confidence: inventive cook is always ready to bake something out of the ordinary. Well, a professional crew will take care of guests of all ages to enjoy the rest and be safe.