If Oceanco's 90-metre DAR has heart and soul, you have to look for it on the Captain's Bridge. Crew formation, including captain selection, usually takes place in the final phase of boat construction. In the case of DAR, the captain of the boat became one of the main actors behind the scenes of the birth of this beautiful megayacht. Meet Klaudio Marcelic, 51 years old native of the Croatian town of Zadar with 30 years experience in the yachting industry. Superyacht News spoke to the sea wolf.
"From sailors to captains.

After graduating from maritime college, Claudio began his career from the bottom - from the position of an ordinary sailor, but he did not have to wait long for success. His first captain's experience came in the 1990s, but Claudio's truly great achievement was the conclusion of a seven-year contract with a New York entrepreneur, on whom he worked as a manager overseeing the construction of three boats at once. Of course, this opportunity to take the first steps in the management field spoke of the great trust placed in Marcelich.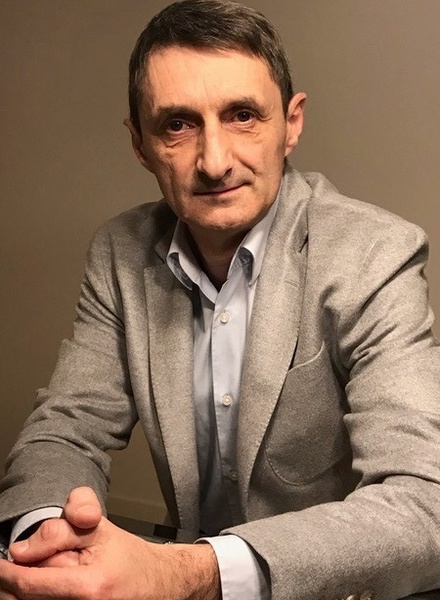 «В In 2007, I was offered a temporary contract at the ISA shipyard in Ancona: they needed a captain who would supervise the technical testing and delivery of a "jet" yacht from the 37-meter series. That summer, we delivered four hulls, and my employers were so happy with me that... was offered to be the project manager for the creation of a 48-metre yacht as well as its future. the captain. This boat, Alexandar V, was also delivered on time and made its debut at the Monaco Yacht Show 2008. She was extremely well received in the yachting world. And then, around the time... at the end of 2009, I got a magical a phone call that changed the course of my entire career - I was asked to buy a yacht for a client. And that's what I did. stayed on this yacht»," says Claudio Marcelich.
DAR of fortune
To be involved in a boat like DAR is really great happiness and luck. Belonging to . to Russian billionaire Ziyad Manasir, she is on the honorary list of the 200 largest of the world's superyachts. The appearance of a predator simultaneously attracts and creeps you out like you're dealing with a hammer shark. By the way, for a while there's been this immense... Oceanco was known as Project Shark. But if a shark of blood and flesh lives deep in the water column, where there's an awesome... darkness, then this «shark» of steel and aluminum prefers natural light, pouring it through the panoramic the windows. She's so alone: special, unique.
—What was your role in developing a project called DAR?

- Back in 2010 the current owner of DAR wanted to buy another big boat, quite famous, but the owners were not ready for sale. The client simply asked me to find a yacht of this type, the first thing to do was to visit several builders capable of meeting the owner's requirements. They were all based in Northern Europe. Not a single negotiation led to anything. Then, in January 2014, Oceanco PA 297 attracted my attention. I went out to them and asked for more information. Then we developed the hull and superstructure together, showed the client the renderings - he liked them. A few phone calls - and the letter of intent was safely signed. It took four months to prepare the technical specification and conclude the agreement. So I went to the Netherlands, empowered to represent the client.
—the 90-meter Oceanco DAR, an exclusive fleet. Does your authority strictly exceed the captain's?

— My portfolio confirms that the assignment to purchase this yacht was an indication of the client's confidence in my abilities. He was looking for an unrivalled professional who could meet his needs and desires. This job requires effort and energy, well above average, which is generally normal when you are working for super wealthy people. The fleet you mentioned consists of four corpses, and at the time of my arrival it looked like it lacked something. The instructions I received were very clear, and my team followed them with me to install the Family Office management system.
family management services family property and other assets. - Note itBoat).

- What can you tell us about the DAR?
- We realized we were dealing with something special the moment we got the final sketches showing her profile. Her lines and the monochrome colour scheme immediately marked her class.
Our main goal was to create a yacht whose true size would not be easy to guess - we wanted to avoid the familiar image of a giant chasing so many superyachts.
Until you see the man standing on deck, you will not even be able to guess how big the DAR megayacht really is.
Her clean and elegant lines are the result of spontaneous inspiration: Luiz DeBasto of DeBasto Designs and Valentina Zannier of Nuvolari Lenard created something like a work of art. The whole process of design and construction proved to be uniquely harmonious. The yachting industry has generously rewarded us: DAR has won six of the most valuable prizes (in Cannes, Monaco, Cortina and London) and it is a great privilege to climb these magnificent stages and receive an award for their achievements. Hopefully, it will happen again with me.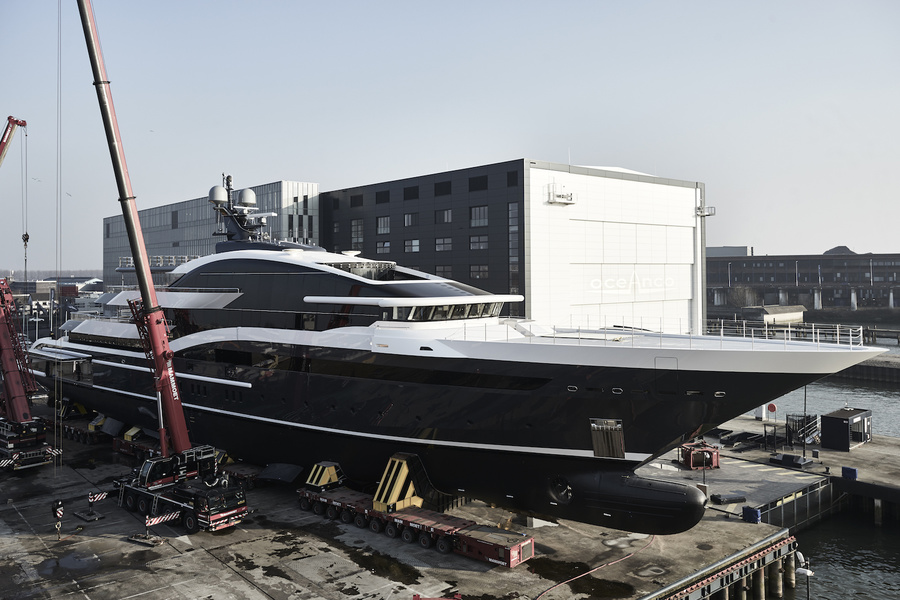 Motherland calls
As a true patriot, Claudio Marcelic is not indifferent to what is happening in his small homeland, namely the Croatian coast of the Adriatic Sea. And he doesn't just talk about it - he does. Or at least he's getting ready to start doing.

—You are also actively involved in life in the Adriatic Yachting Association.

—I met Nizar Tagi, founder of the Adriatic Yachting Association, at the last Global Superyachting Forum in Amsterdam. A gentleman and businessman, what to look for, he presented me with his vision of AYA. I stated my interest immediately and without hesitation. I definitely wanted to be part of a project that clearly set out to intelligently promote and preserve the Croatian Adriatic as one of the most beautiful and yet undervalued places for yachting. It is an honor to be a member of this association and I will make my personal and professional contribution to this project.
- In your plans - to go to Croatia. How do you see the Adriatic as a place for yachting?

- I sincerely hope that plans will not change and that this summer we will set sail on the Adriatic as I consider my home country to be one of the pearls of the Mediterranean. The unique, unspoilt nature and the lack of ubiquitous glitz and glamour in the backdrop of other popular destinations make the Adriatic a stunning place for both small and large yachts. The yachting infrastructure in Croatia is developing at an ideal pace. However, I think that travelers looking for five-star hotels and all the amenities they offer are not satisfied enough. I think it is necessary to analyze everything and carefully develop a policy for the development of the coast so as not to fall into the trap of too fast commercialization, which led to the fact that different parts of the Mediterranean look like copies of each other.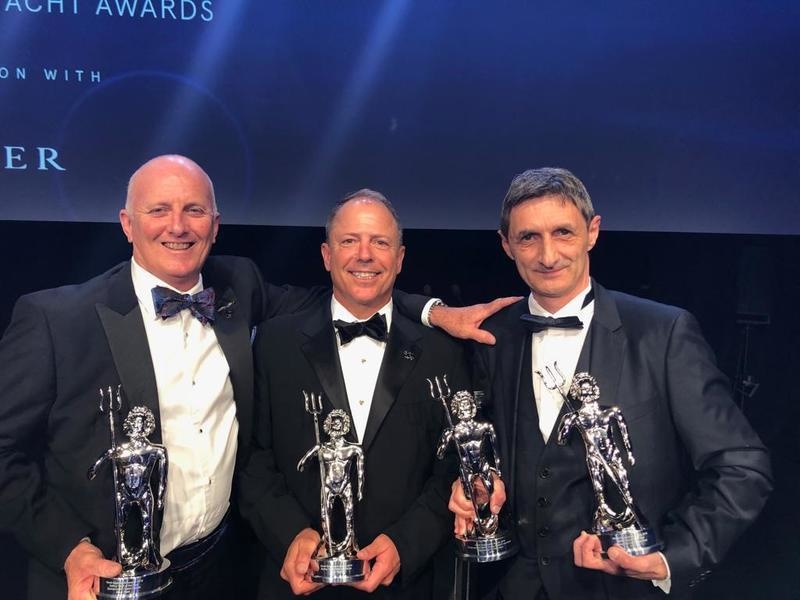 A talented person is talented in everything...
Claudio Marcelic, like all 37 crew members under his command, is fanatical about what he does. Despite his busy working day, he still has the strength and desire to give himself to other hypostasis. Perhaps not as professionally, but still.
- Do you experiencepassion for something...or, excepta yacht?

- I'm passionate about music and have set up a professional recording studio with my small company Novi Link, which has been working in various fields for the past ten years.