The Beneteau family of French motor yachts is complemented by 8.27 metre twins with Flyer 9 SUNdeck and Flyer 9 SPACEdeck outboard engines.

«The Flyer 9 perfectly reflects the spirit of Beneteau's new range of day cruisers. We used the same recipe as the previous generations, but we corrected the flaws in it and optimised its strengths. The new boat remains faithful to Flyer's DNA and is even more comfortable and has improved technical features to make the pleasure of being on the water all-round,"»says Michaël Guinet, Beneteau outboard development manager.
Left side folding platform is one of the main new options on the Flyer 9. On the one hand, it extends the cockpit and offers a beautiful view of the water from the dining area. Optimization of the cockpit space has traditionally received much attention in previous Flyer models.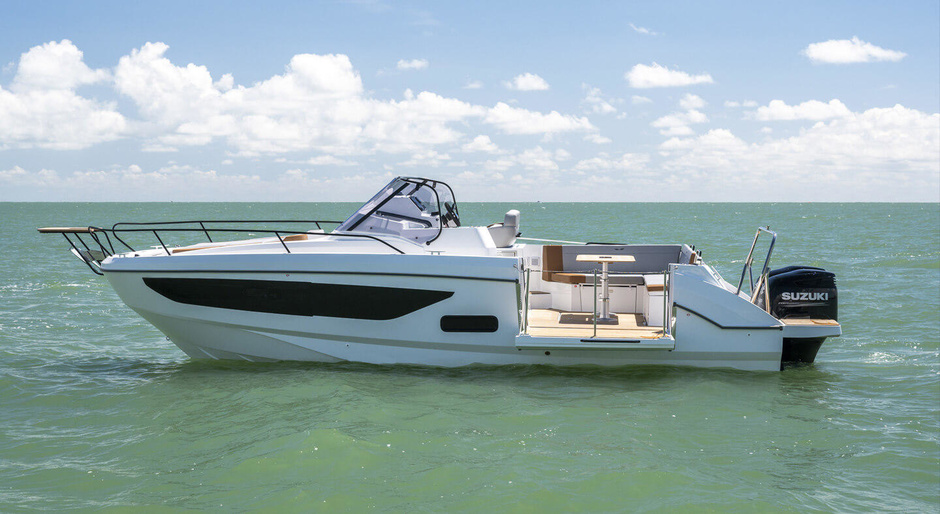 On the other hand, this platform can be used as a comfortable and safe bathing platform, remote from the engine. The L-shaped dining area can be easily transformed into a sunbed while bathing.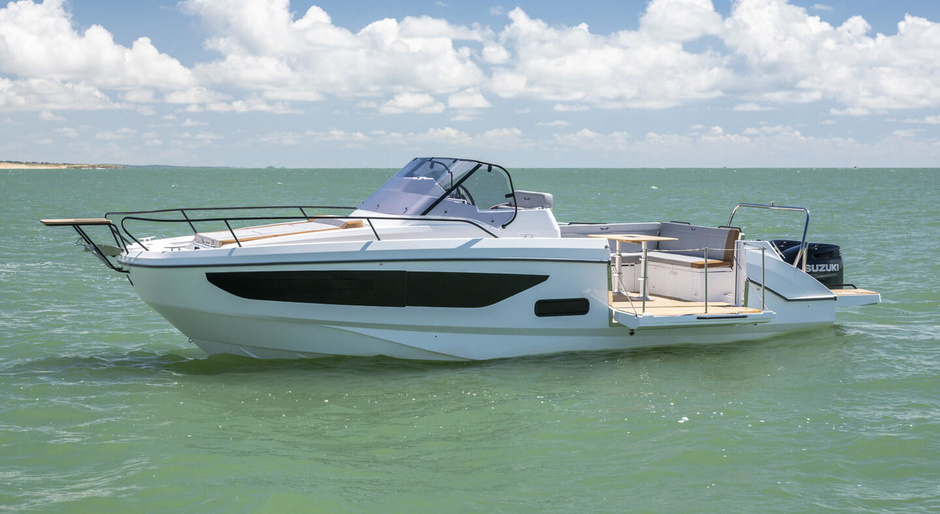 The SUNdeck version is based on the solutions invented for Flyer 10, which appeared in 2019. In particular, this model Flyer 9 owes a wide safe passage to the nose Smart Walk on the port side. On the bow of this modification there is a spacious sunbed for sunbathing.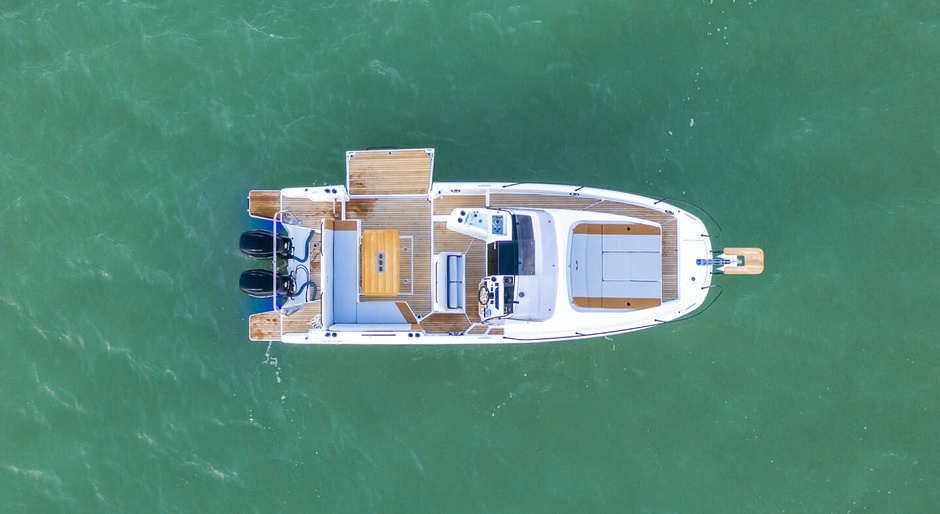 Fishermen will estimate a nose zone of variant SPACEdeck. The space is uncluttered, the high boards and the wide plank guarantee safety. The reduced handrails do not interfere with throwing in. Also available in this version is an optional fishing station and rod holders above water. At the same time, the optional extra sofa allows you to turn the Flyer 9 SPACEdeck nose into the same sunbathing area as the SUNdeck version.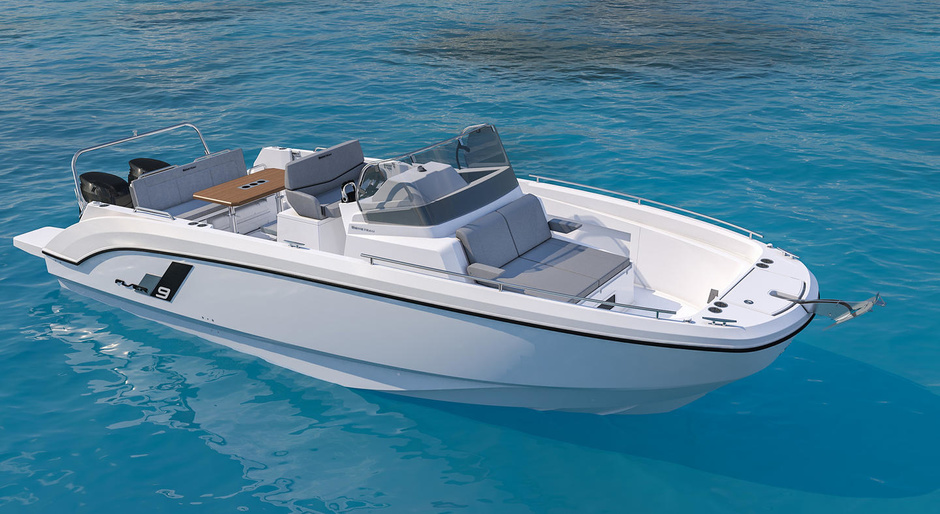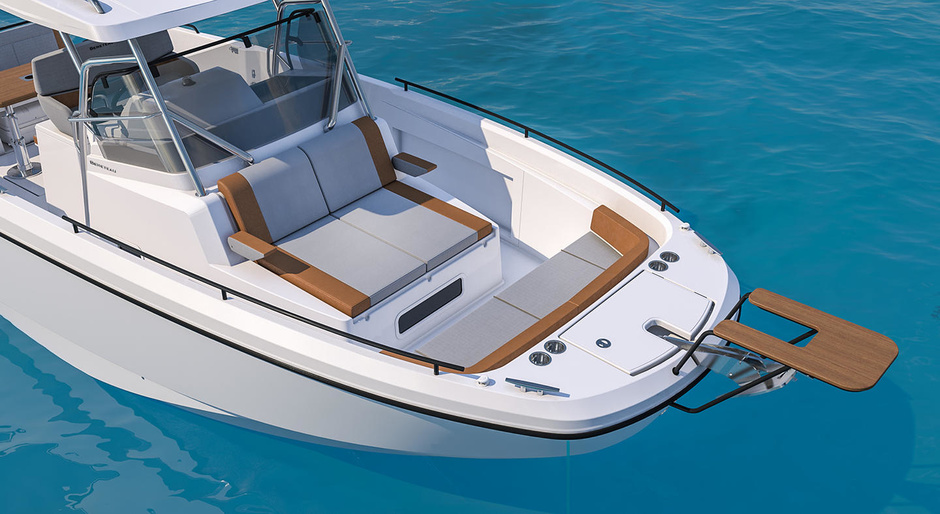 Under deck Flyer 9 in the SUNdeck version, there is a spacious cabin with two double beds and a separate bathroom. There is also room for a small galley with sink, fridge and microwave.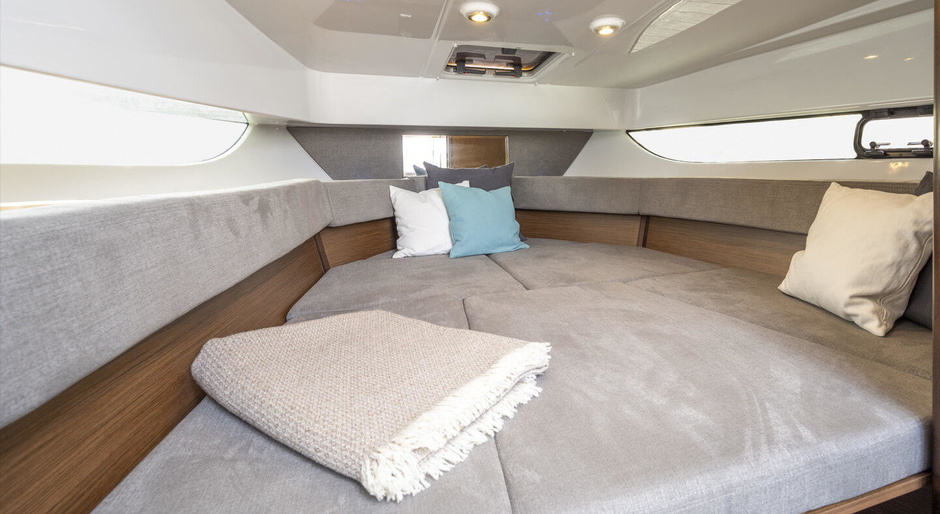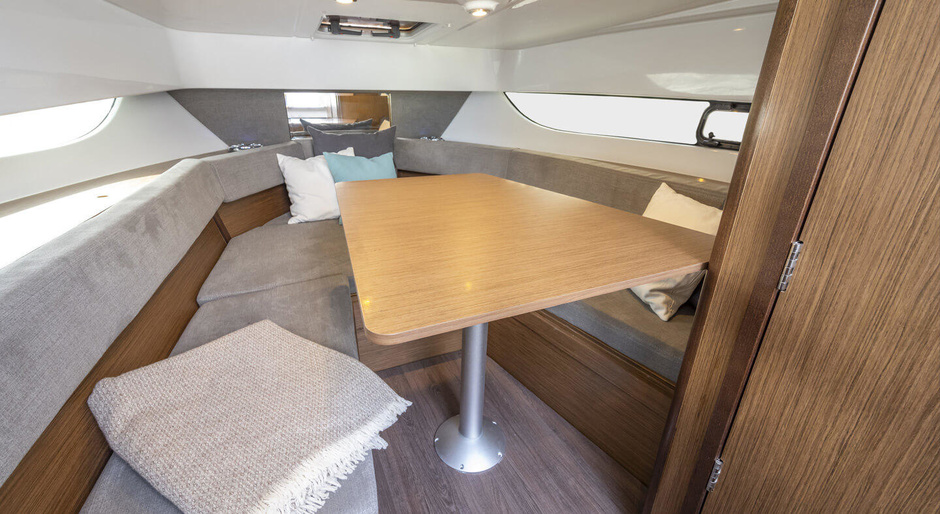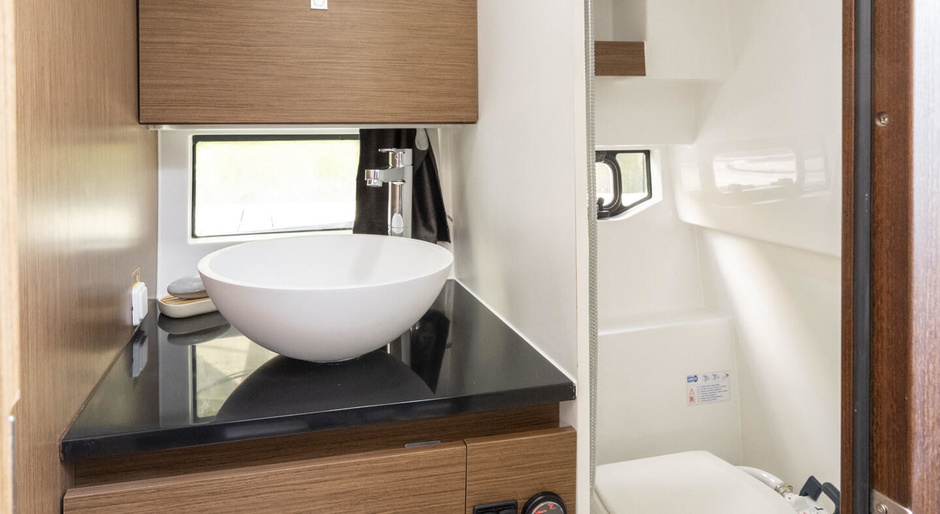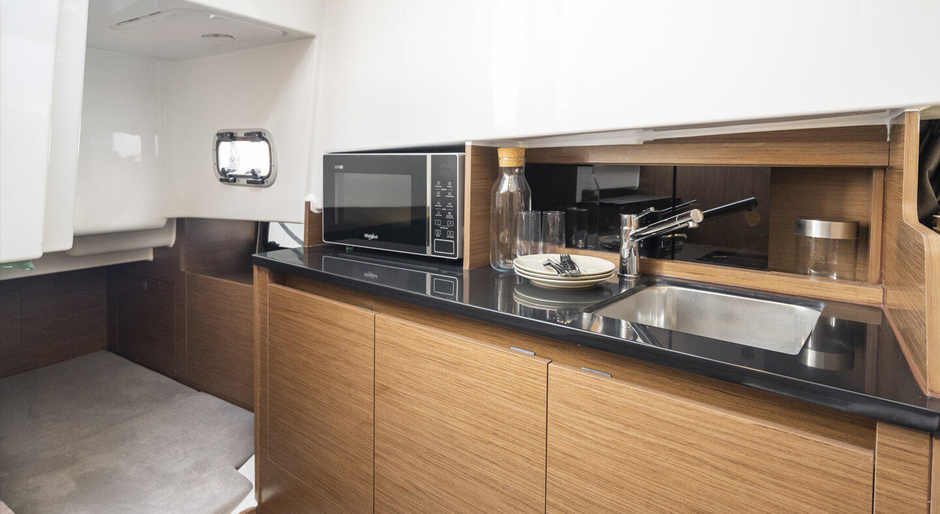 In the SPACEdeck version, the cabin is also spacious. It also has two double berths. But the bathroom is smaller than the sister's, and the designers had to give up the galley, too. The maximum width of the Flyer 9 hull is unchanged in both versions: 2.99 metres.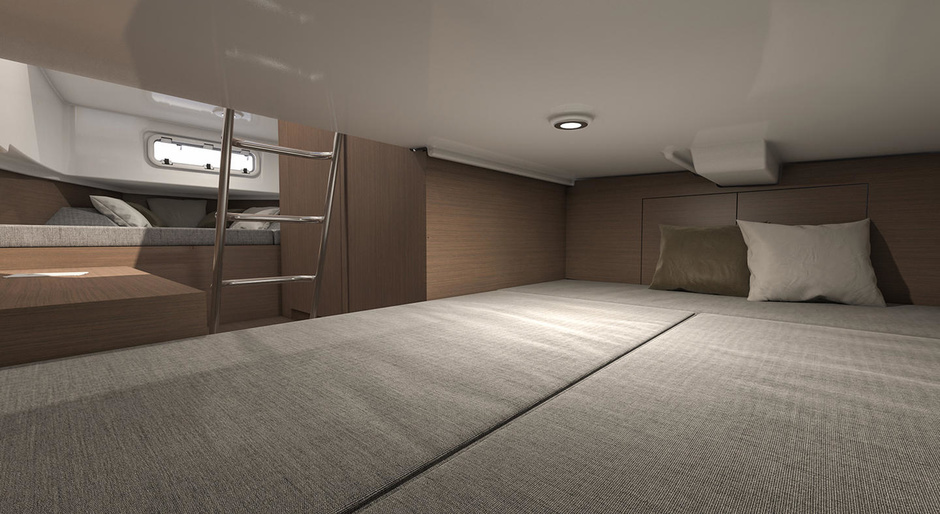 Two Suzuki 250 hp engines each, combined with the Air Step hull.®2 will allow a good acceleration of the Flyer 9, while guaranteeing steering comfort and only driving pleasure.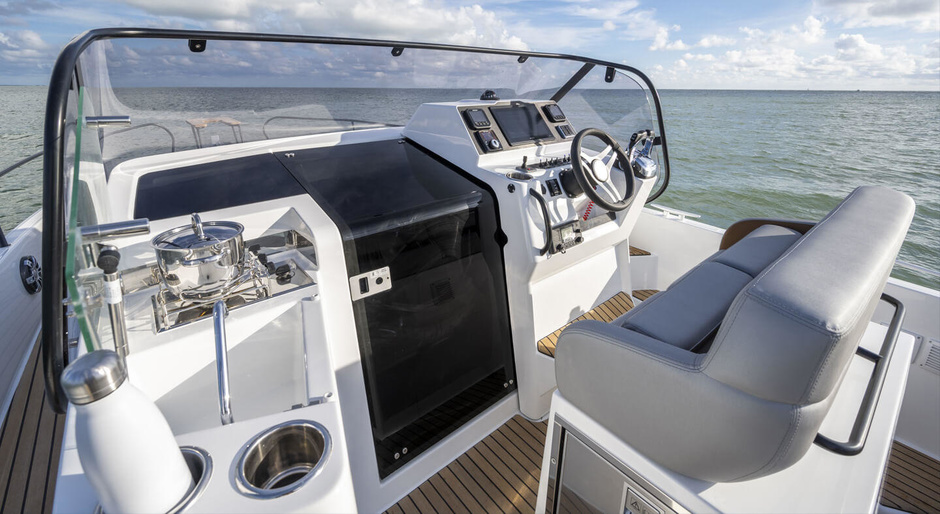 For offshore voyages at sea, the company on board the Flyer 9 will have to limit itself to 6 people. On the other hand, when sailing offshore, the number of passengers can reach 10.