The Polish shipyard Sunreef has added an almost 40-meter catamaran to its range, suitable for ocean travel and storm encounters. The 40M Sunreef Explorer is the second largest motor model of the yard. 49 M Sunreef Power is 11 metres longer and 3.5 metres wider.
The total living space on three decks will exceed 650 square meters.
The boat owner can relax on the balcony overlooking the sea without leaving his apartment. Together with guests he will enjoy the scenery and dine al fresco on the spacious bow terrace. A Jacuzzi will be the centre of attraction in this area. The impressive size of the sunbeds around the shipyard is highlighted separately. There will also be a sauna on board.
When it is time to take a dip in the sea, guests of the 40 M Sunreef Explorer will go to the aft hydraulic bathing platform. By taking up the entire space between the hulls of the catamaran, she will be more than 13 meters wide - the same width as the boat itself.
IN THE SALOON, GUESTS WILL BE ABLE TO SPEND TIME PLAYING BILLIARDS. A GYROSCOPIC MECHANISM WILL BE INSTALLED IN THE TABLE, SO THE ROCKING WILL NOT INTERFERE WITH THE PARTY.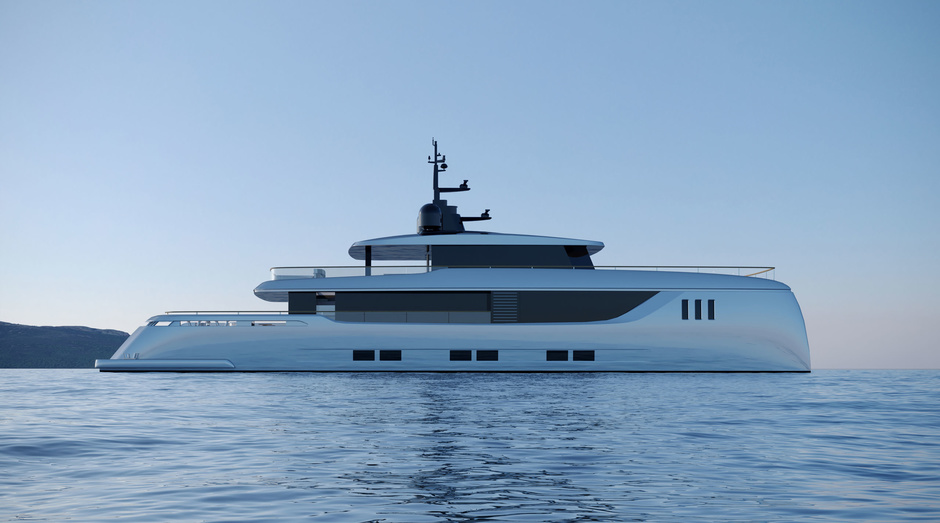 A 7-metre tender will be available to explore the coast. A special crane will be installed aft to launch it. There will also be two jet skis waiting in the garage.
Sunreef says that for the 40 M Sunreef Explorer there will be a wide variety of options available to prepare a catamaran for any journey.