The Cannes Yachting Festival 2022 was a phenomenal success, bringing in over 54,000 visitors from around the world. There were 650 boats on display, ranging from 5 to 48 metres long. With 135 world debuts and over 600 exhibitors, the Festival once again confirmed its status as the largest in-water boat show in Europe.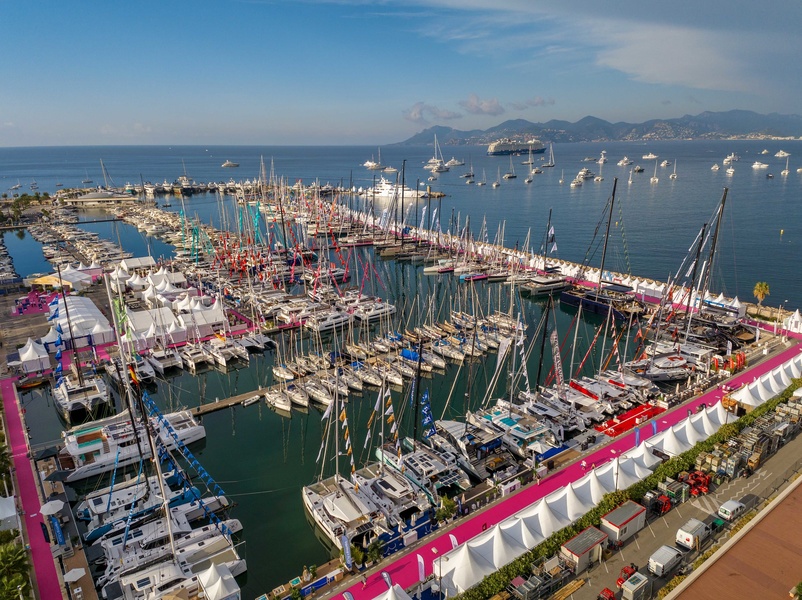 "In many ways, 2022 will remain unforgettable, not only because we celebrated the 45th anniversary of the Festival but mainly because we reached our ambitious objective which was to exceed the results of the 2019 edition prior to Covid. These very good results echo the latest figures provided by the French Nautical Industries Federation (F.I.N.) on 31 August on the boating industry which has brightened up thanks to order books filling up. Beyond the results, from the first days of the Festival, we heard lots of feedback from our 600 exhibitors about how satisfied they were and delighted with the visitor quality, positive sales and wonderful weather. All indicators were green! We are proud of and happy with these results," explains Sylvie Ernoult, Director of the Cannes Yachting Festival.
One of the highlights was the sailing boats showcased at Port Canto. The area featured 116 sailing boats, including 19 global launches, allowing visitors to admire some of the finest sailing yachts in the world.
25 to 30 metres sailing yachts in Cannes
Above all, the Italian Ice 70rs. She is a racing-oriented version of the bestseller Ice 70, designed with the challenging Rolex Cup regattas in mind. The yacht is highly customizable and offers exceptional speed and performance.
20 to 25 metres sailing vessels at the show
Jeanneau 65, created by legendary Philippe Briand and Andrew Winch studios, offers excellent comfort and a feeling of spaciousness on board, with multiple configurations and equipment options.
Y9 by Y Yachts, a new German brand created by Michael Schmidt, boasts speed, large interior spaces, and a cutting-edge look, indeed, making it suitable for keen racers and those who want to make a statement on the water.

15 to 20 metres new boats in Port Canto
Fountaine Pajot Aura 51 features loads of solar panels and is available in standard and electric propulsion formats.
Nautor Swan Swan 55 offers the next generation of hull design and a comfortable on-deck experience with an extensive beach area aft. Renowned interior designer Misa Poggi developed four different styles for the three-cabin, twin-head arrangement.
10 to 15 metres premieres in Cannes:
The mission of the Beneteau First 36 is to fully revive Beneteau's once dominant First production commercial cruiser-racer brand. Roberto Biscontini and Lorenzo Argento created a comfortable and fast design that can become a desirable yacht at an affordable price.
As well as Excess 14 from the relatively new brand of Beneteau Group. She features an almost uninterrupted 360º view from the saloon, making it a viable place to observe the boat at night or during inclement weather.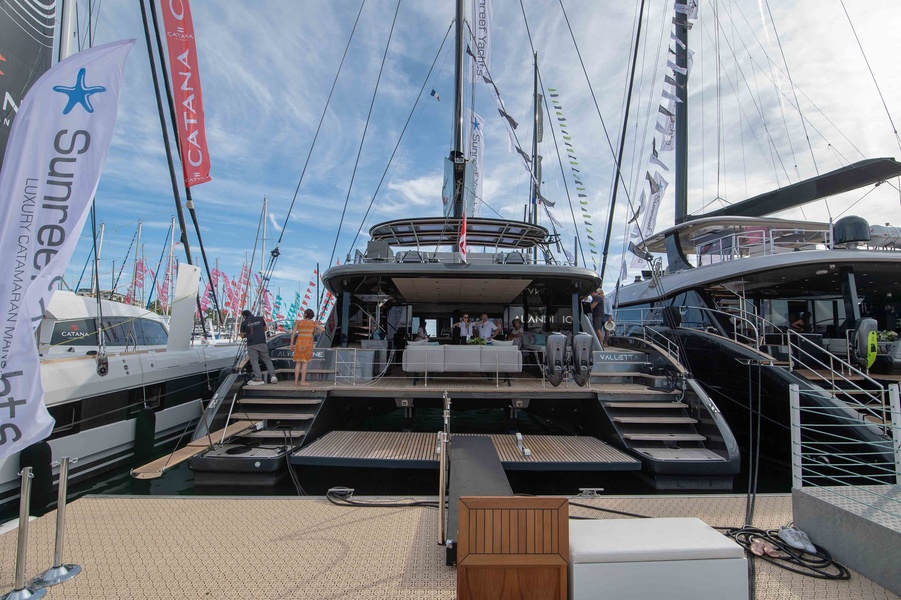 In addition to the new launches, visitors could also admire bestsellers from well-known brands such as Wally, Lagoon, Sunreef, and Solaris. That is to say,
Finally, the brokerage section at Port Canto showcased a rare sailing yacht Iduna by Feadship, built in 1939 and last refitted in 2020. With an LOA of 33 metres, she was a one-of-a-kind yacht that visitors were thrilled to see.
Cannes Yachting Festival 2023 is highly anticipated and scheduled for 12-17 September. With such a huge turnout last year, visitors can expect even more exciting yachts and innovations at the upcoming event.