The Palma Boat Show, open in Mallorca until April 30, has once again proven to be a must-visit spring event for yacht enthusiasts. With more than 250 yachts and boats on the water and 270 exhibitors on the list, the show feels more impressive and dynamic than usual.

Better organisation and an improved structure
One of the most noticeable changes at this year's show is the better organisation and cleaner structure. Connections between different piers and sections have improved, making navigation easier for visitors.

The omnipresence of sailing yachts
Feels like there are even more sailing yachts on display this year, including both large and midsized vessels available for charter and sale. This is logical, given the show's main attractions are the hot charter and brokerage offers. According to senior broker Arne Ploch from Camper & Nicholsons, "Clients are not only flying in to enjoy the boat show atmosphere, but they are also coming ready to buy."

Refits and maintenance of luxury vessels on the island
Experts in refitting luxury vessels are still interested in the show. Mallorca's reputation as the right place to refit and winter work onboard is well-established. And the infrastructure is robust. As explained by Superyacht News, over 700 nautical companies are operating on the island. These companies employ over 4,000 people and generate more than 420 million euros. "Interest from top players across the industry is at record levels, especially for the refit and repair zone," a PIBS spokesperson says.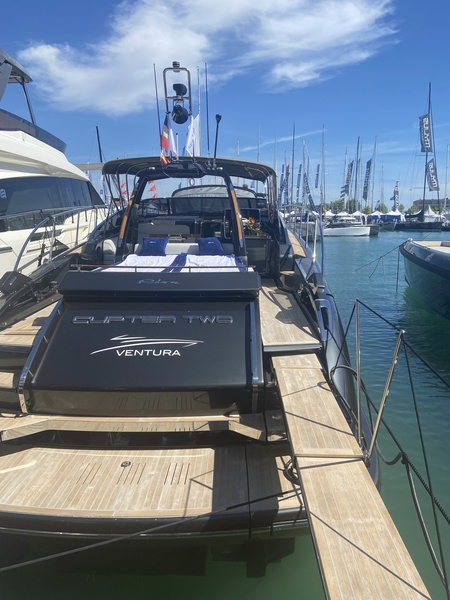 The first innovation corner
For the first time in PIBS history, there is an Innovation Corner at the show. Mallorca seems to be working hard on her reputation as a strategic place to launch a nautical startup. Recognising the potential for new businesses in the yachting industry, the the Government of Mallorca introduces and backs this new section. While Mallorca-based startup hub Yachting Ventures supports the efforts by shortlisting and inviting startups that help manage seafarer information, assist charter companies with check-in and out procedures, digitalize engineering administration, manage flexible transport contracts, etc.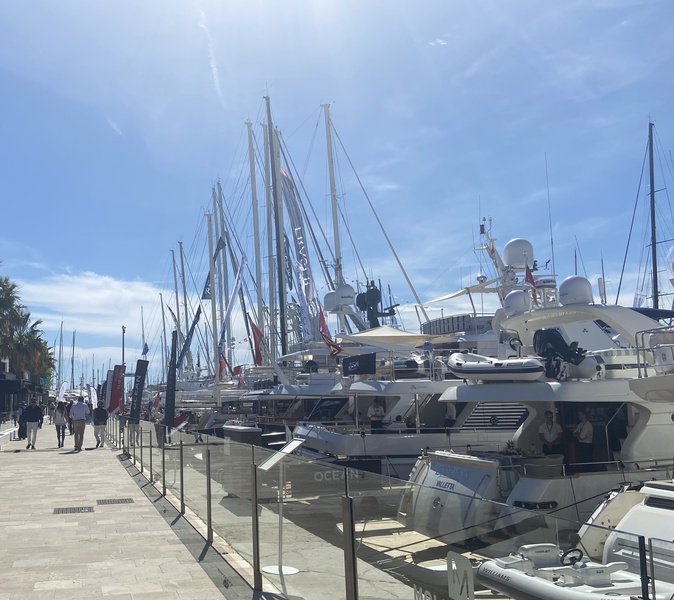 Diverse Products on Display
This year's show also features more diverse products. There are cars and motorbikes, while yachting brands like Burgess, Ocean Independence, Beneteau, and Wally show their products at various locations, not just at one stand. One yacht even has a helicopter onboard, which is uncommon at the show. The Australian-built 42.6 Flying Manta yacht is available for charter with Fraser. At least three big catamarans are on display, two built by Sunreef. The company has a department dedicated to catamaran charters.

Classical but electrical
Spanish brands offer compact electrical boats with the hulls and superstructures of classical regional sailing and motor boats. This trend reflects the growing demand for more environmentally friendly options in the yachting industry.

More water toys and gadgets
This year's show also features more water toys and gadgets for open decks. These items can be found in every spare corner, on the water, and onshore, forming an integral part of the PIBS.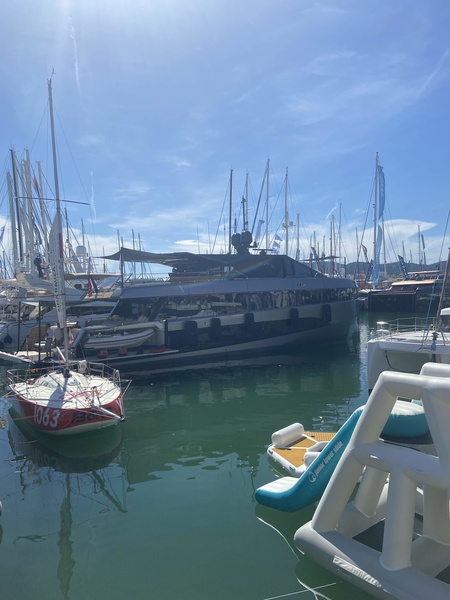 Overall, this year's Palma International Boat Show is a catalyst for the sector. With its improved organisation, diverse products on display, and innovative initiatives, Palma Boat Show 2023 is a must-visit event for anyone chartering or buying a yacht this season.