The hottest topic today is legislative initiative of the Presidium members. WFTU on amendments to the Code of Inland Water Transport of the Russian Federation, which open the way to inland waterways (GDP) of Russia for ships under foreign flags. The idea is enthusiastically supported by all those involved in the yachting industry or sailing sport. However, it has a lot of critics. According to her, permission to sail under a foreign flag will lead to the fact that everyone will start registering boats under the "convenient" flag and the flow of import duties to the budget will become shallow.
But the long-term economic effect from the developed infrastructure is much more useful for the country, than some single duties.
For almost three years now, we have seen old boats washed out of the domestic market, and new ones hardly ever come. In 2010, together with our colleagues, we brought no more than 10 new boats larger than 60 feet into Russia. In 2008, there were about 80 boats. However, we are still actively selling boats abroad. And on the Côte d'Azur alone, by our estimates, today there are about 2000 boats over 20 meters long, owned by Russian-speaking owners.
The domestic market is actually shrinking, and investors have no desire to invest in infrastructure development. A couple of years ago a plot for a yacht club in the Moscow region cost $8 million, now it can't be sold for a million. It is not profitable to open marinas. The other day I went to Sochi, where I met with the management of Olympstroy and the marinas under construction. The planned capacity of all the projects being built there is 1500 ships. But for today in Sochi there are only 91 boats. Get down to earth! Without changes in legislation, this figure will not change.
Unemployment among captains and other experienced personnel is also increasing in the stagnant market. The young generation is not going into the industry, and tomorrow we will be left without hands at all.
The existing duties in Russia, which together with VAT amount to almost 50%, are a really big obstacle. The client's mathematics is simple. Suppose a boat costs a million. So you have to pay another 450 thousand to bring it into Russia. With this money, buying a boat abroad, you can at least every week to fly there business class for several years, or buy an apartment there. A person will still spend this money in 2-3 years to maintain the boat and travel on it, but you need to give him the opportunity to do it in his country.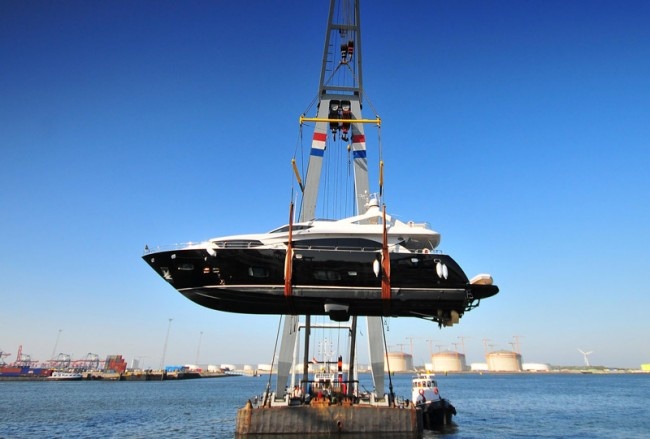 I do not think a yacht should have a permanent residence permit. Analysis of development projects shows that only 10% of property owners in the residential complex by the water keep boats there. Everyone else actively takes advantage of the freedom that yachting offers. I know for myself: I spent two years on my yacht in Italy, then two years in France, now I move to Croatia.
If we take Europe as an example, there are no duties at all. There is only VAT, but even he stopped law-abiding yachtsmen for a long time. Some time ago the situation changed, and if you lease a boat there now, the VAT will be not 18 or 20%, but only 6 per yacht from 30 meters, 8 from 16 meters, and 10% to 16%. With a low interest rate of 4.8% for 5-7 leases these costs are practically not felt. Thus, they have successfully solved the task of driving the fleet back under the "native" flags, and now it is even somewhat unseemly to have an offshore flag among European yachtsmen.
Someday we will get to that point, but now we just need to get our boats to be physically present and work in our country. At least temporarily.
The author is a managing partner of Royal Yacht Club and head of Azimut-Benetti representative office in Russia.