February 22 in Crocus City for the fourth time started the Moscow Boat Show.
While walking from the parking lot to the pavilion entrance, you can lose your ears from the frost. Not at all, let's just say, the weather doesn't lie in your head next to the boats. It seems that there have never been more frozen boat shows in history.
Inside is still the same 15th hall of Crocus, on which a thin layer of exhibitors' stands and freestanding boats are smeared. You can go around it in 20 minutes in a slow step. However, if you linger for coffee and talk, three days is not enough.
The topics of conversation are about the same everywhere. Far from being an ideal organization, weak opening, not very adequate staff, and, most importantly, scarce, as in the uninominal Unicorossa district, the choice - you can, of course, long list all the shortcomings of MBS, but we have no other exhibition for you. If you want a wide choice, you should have gone to Dussel a month ago.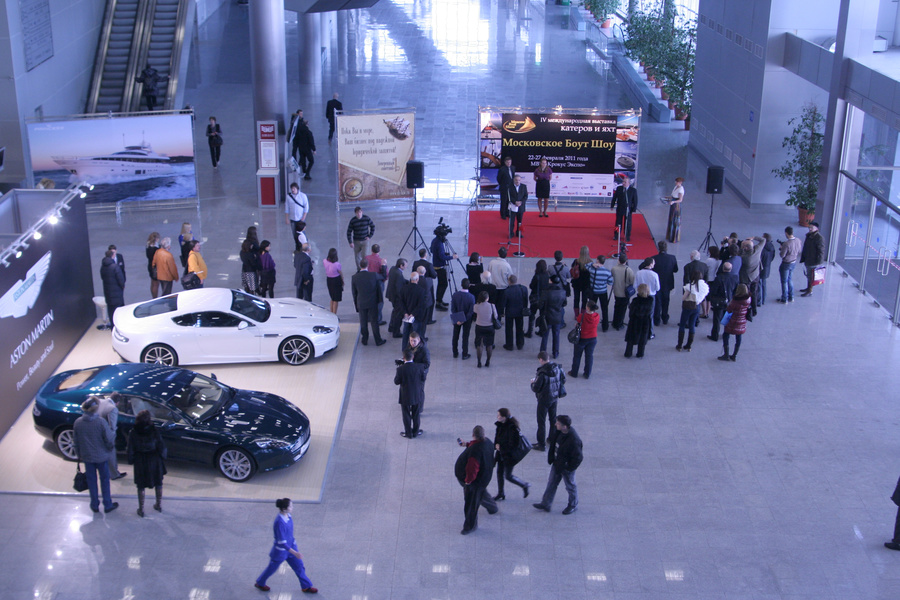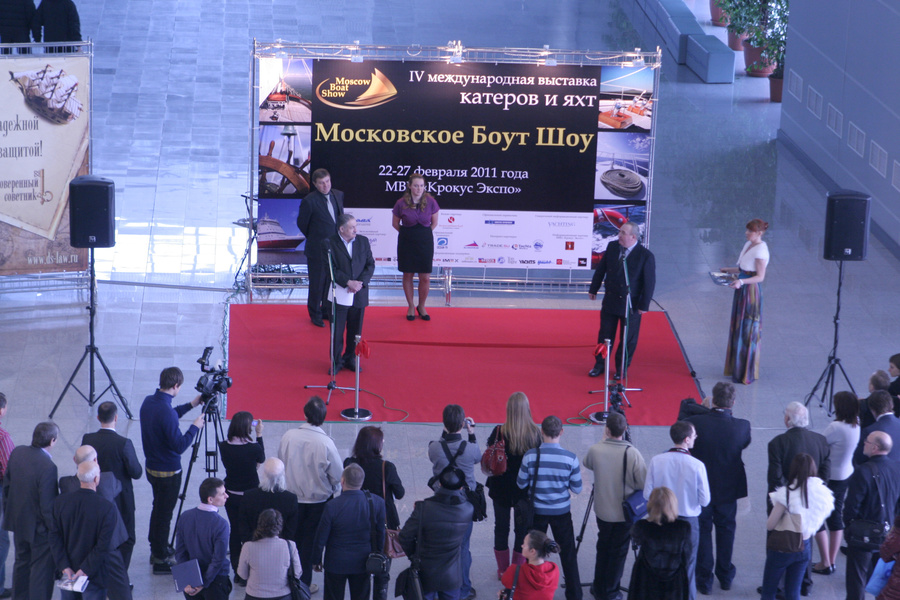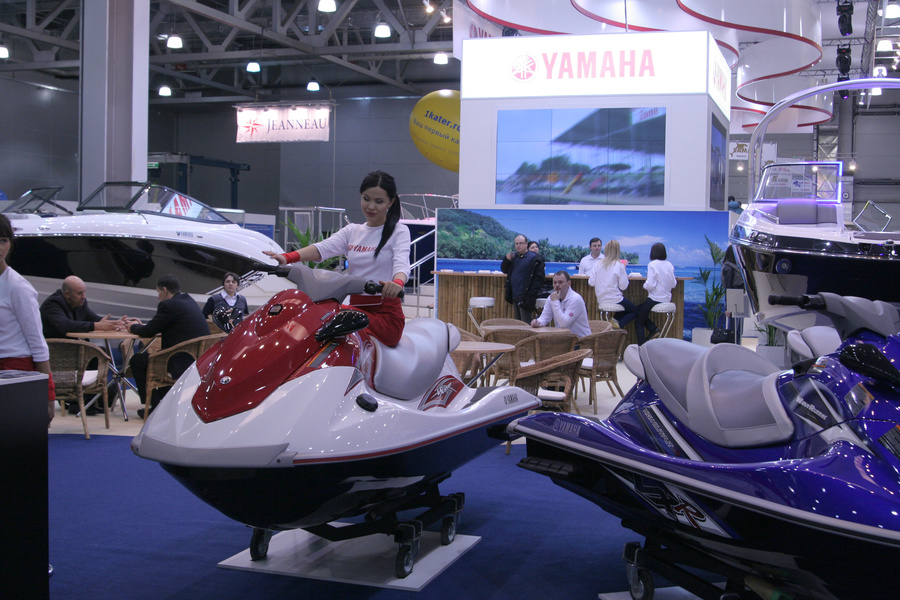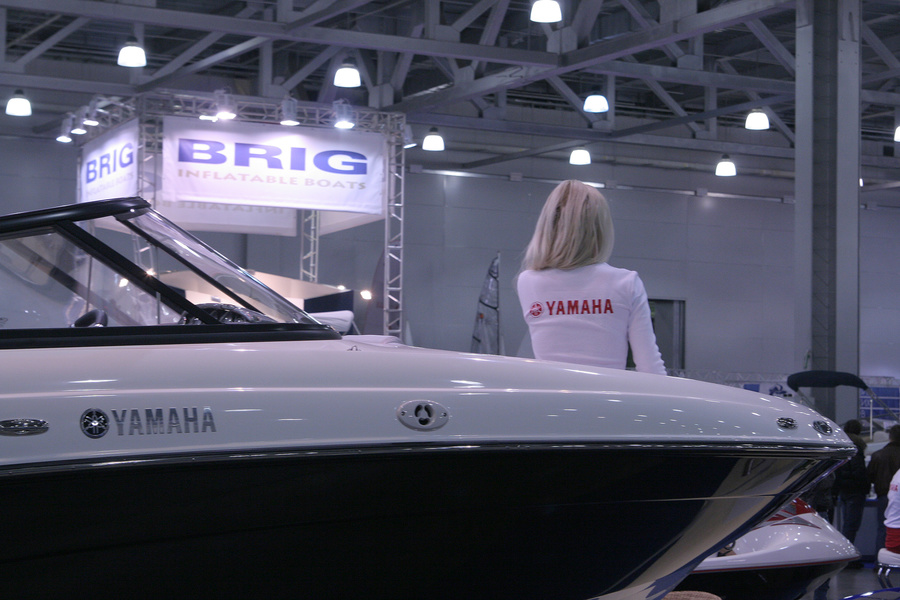 If you look on the positive side, this year's show makes a visually more impressive impression. Because last year and the year before that, everything was sad.
Although the number of participants has not changed much, the look automatically marks a certain increase in forms. It's as if you meet an old friend who hasn't seen him for a year while he was in the fitness business. Sounds like the same guy, but he's obviously a little bit overwhelmed. That's encouraging, because it reflects the general trend in the home market, and we're as happy for the market as that old buddy.
So on the first boat show of the season, the boats have grown in size, and it is well noticeable. Okay, the riding hall is still the same: «Petrel» as the king of the mountain with the biggest booth, Azimut as an alternative power center with the largest boat (58 feet), «Admiral» with a consistently impressive selection of boats, Bavaria Yachts, Prestige Yachts and a couple more booths with a fairly representative fleet of 25 to 45 feet of boats. Several important companies are exhibiting without live boats this year, including Nordmarine, Premium Yachts. и Windy Marine.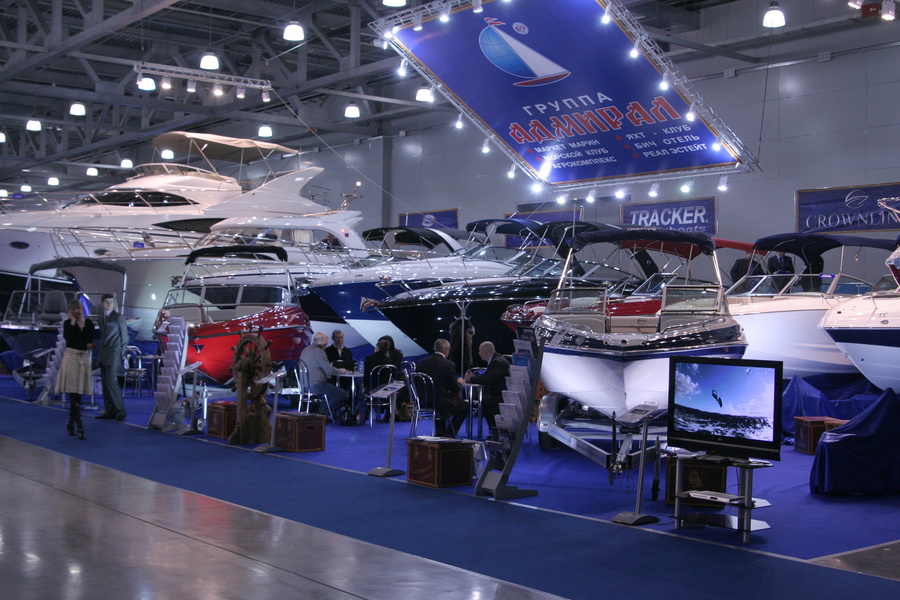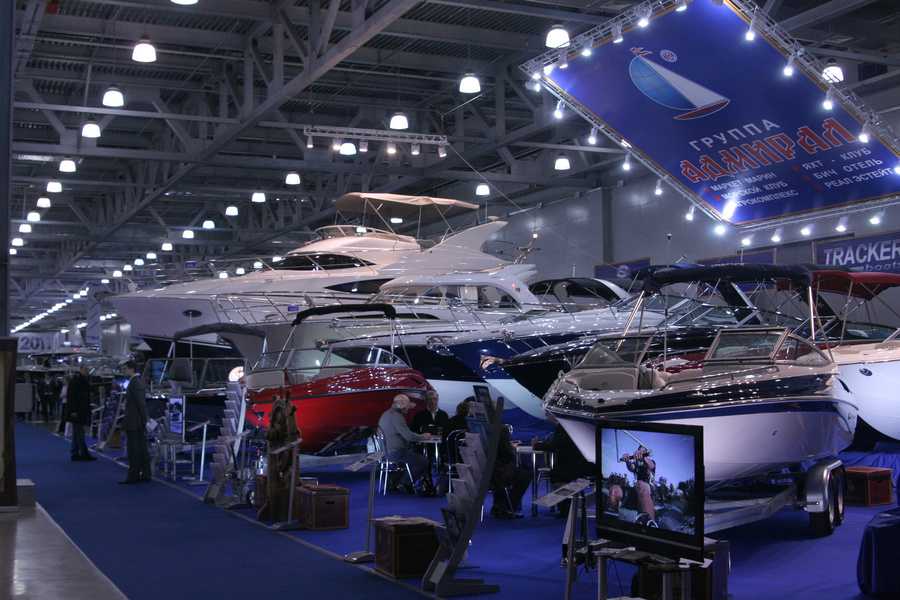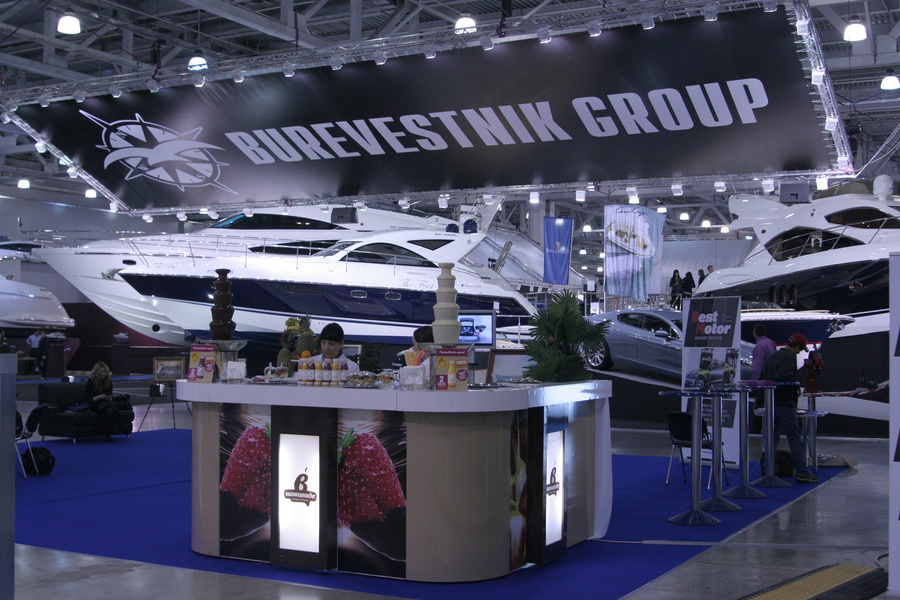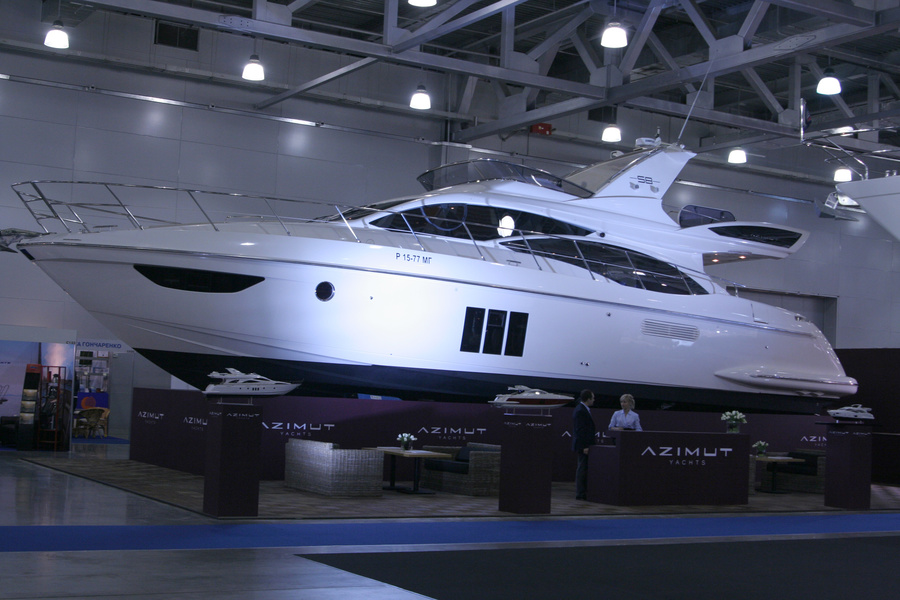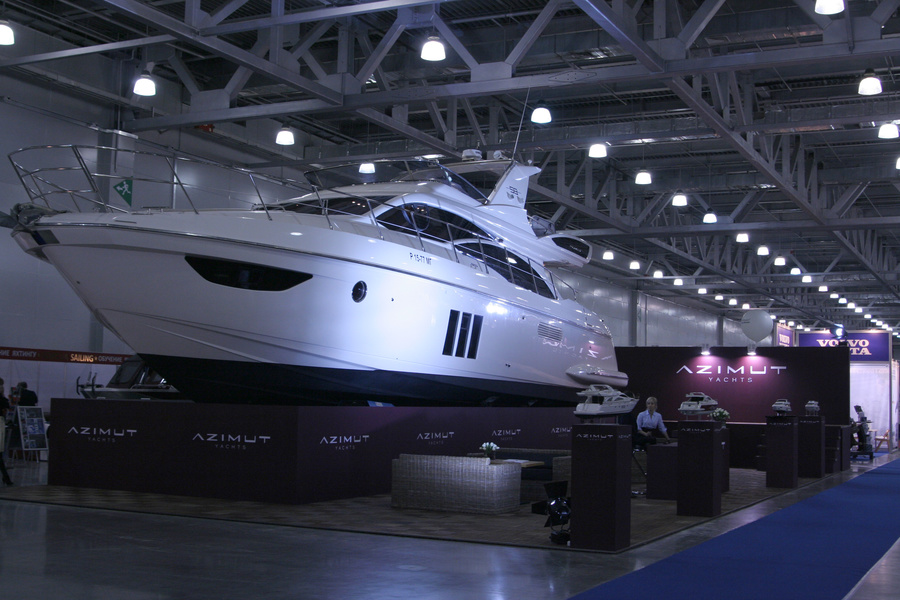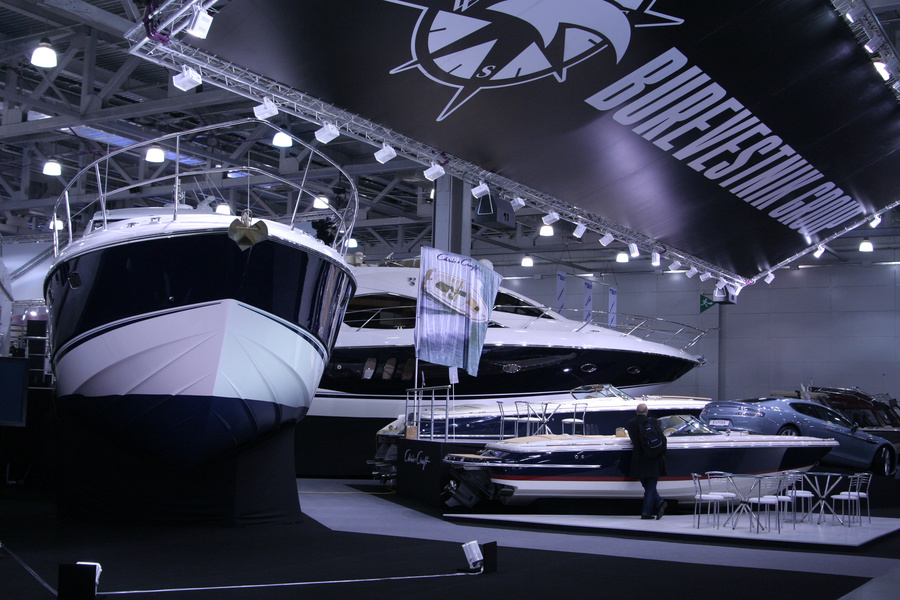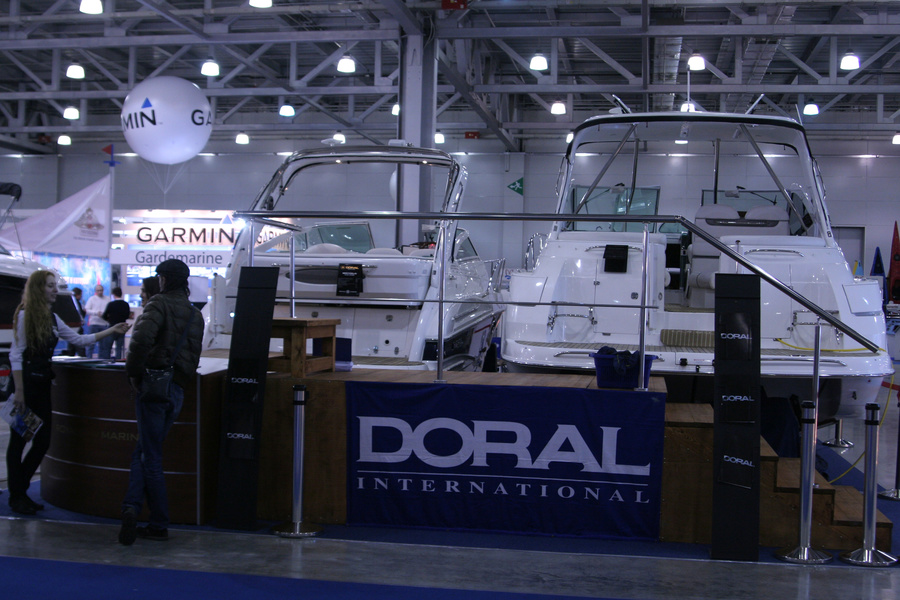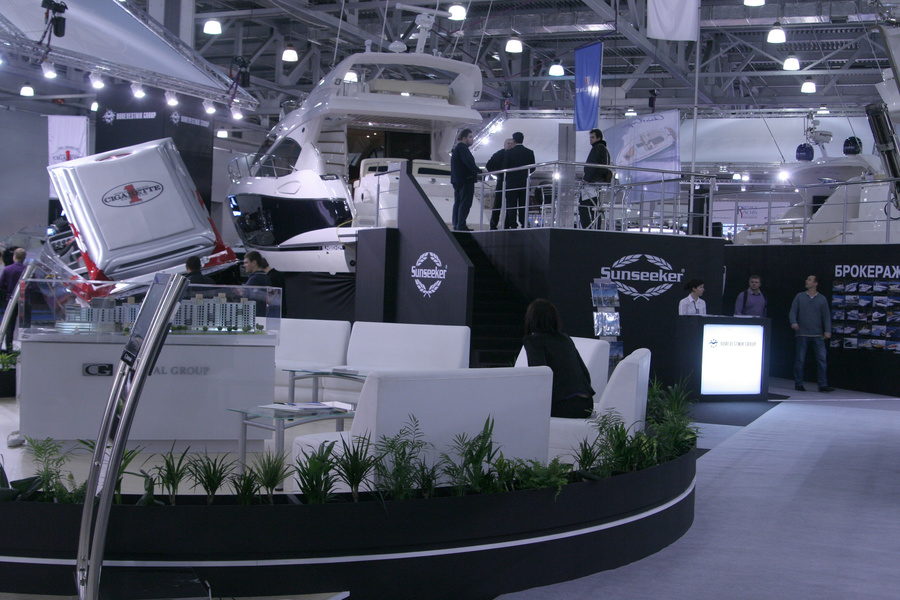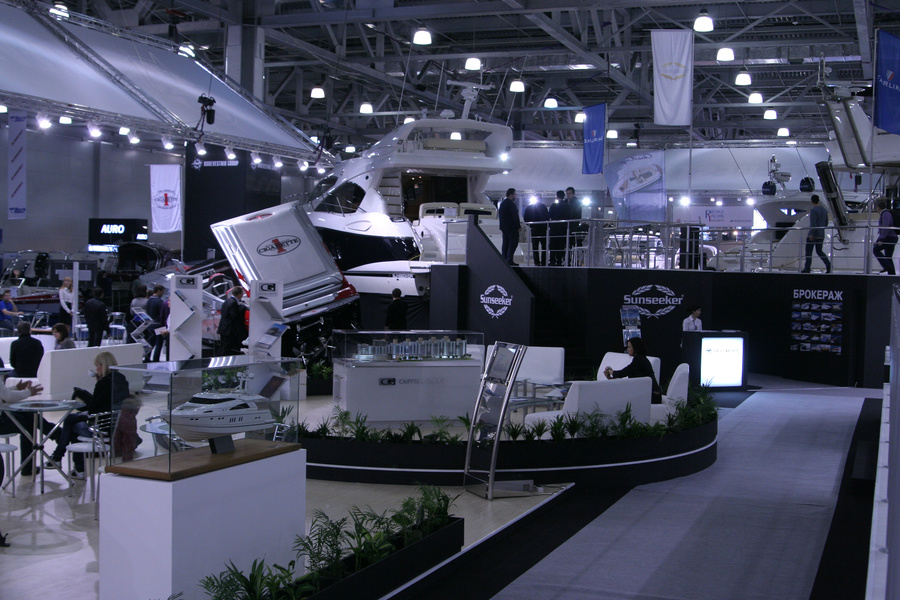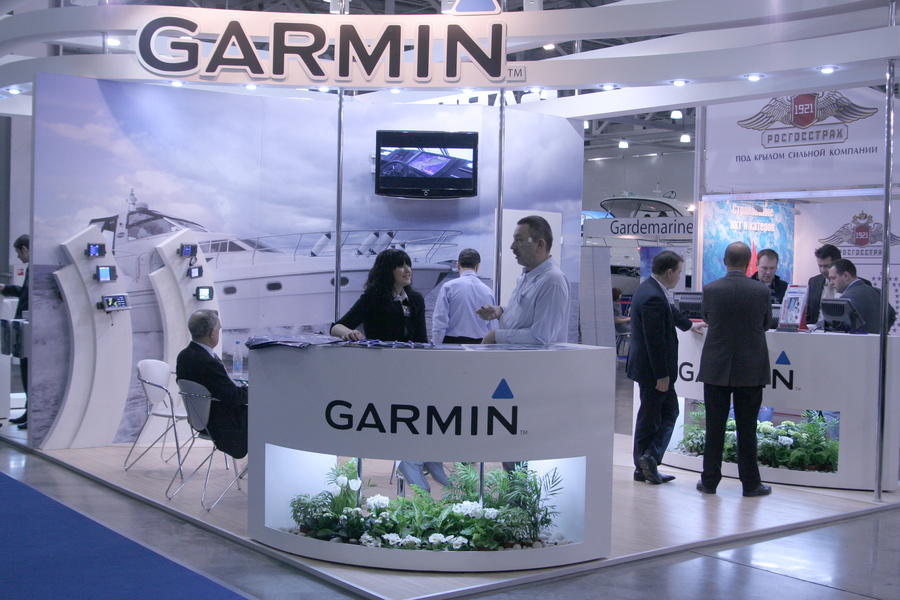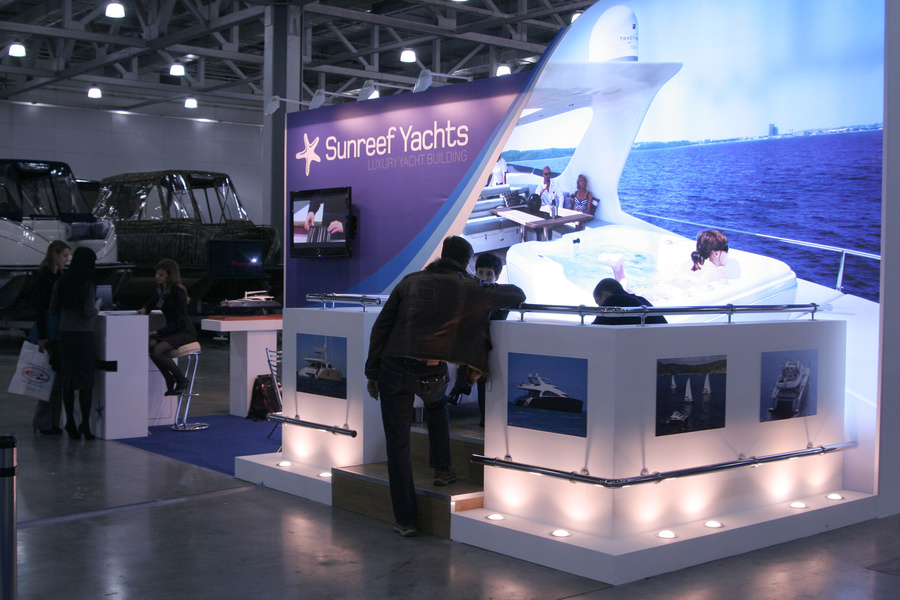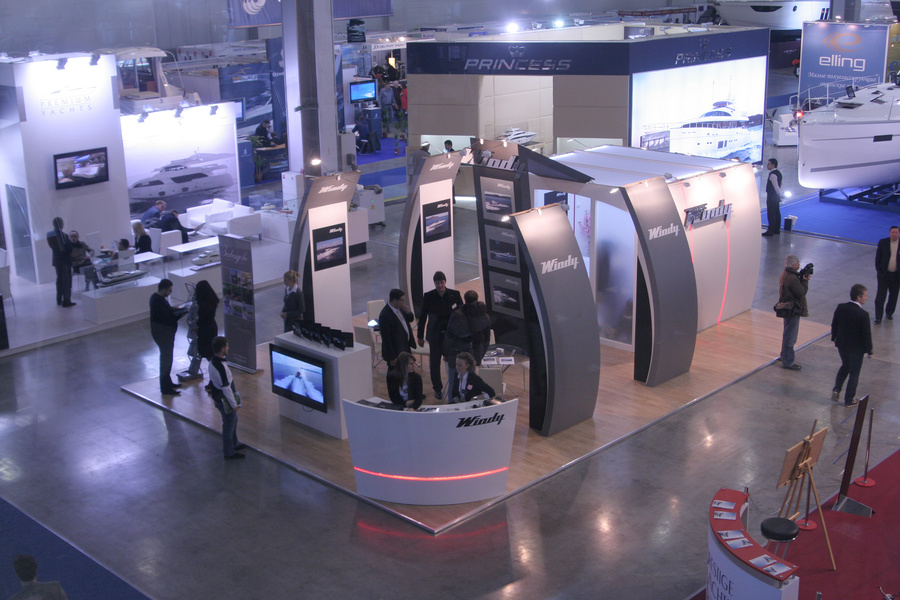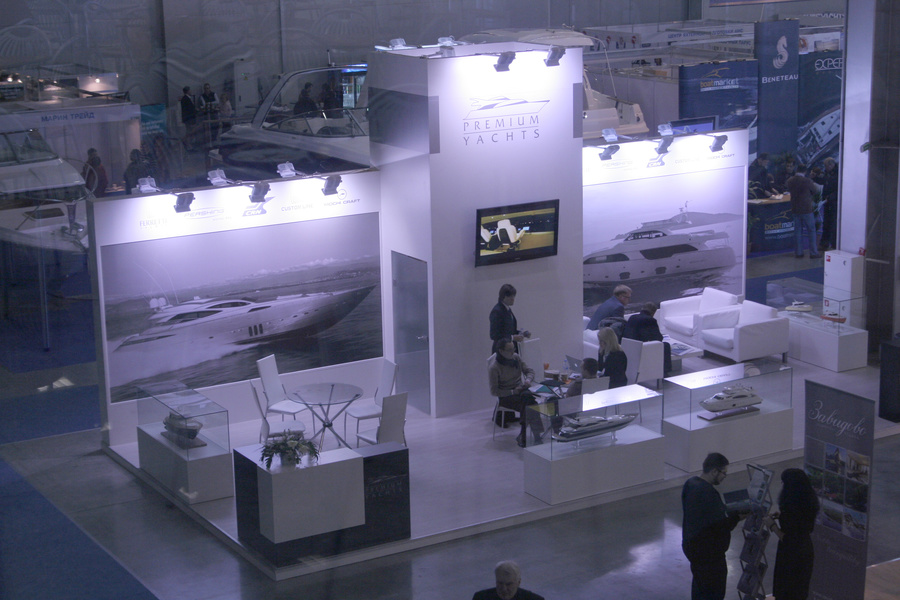 Among the new brands on the market there are a couple of well forgotten old ones, which are already familiar to the Russian yachtsman. In large sizes, they are Sanlorenzo...and in small forms... Сobaltwhich again, after a year's break, has found its official distributor in Russia. Both of these brands are of high quality and lead in their segments, so their appearance on the market can only be welcomed.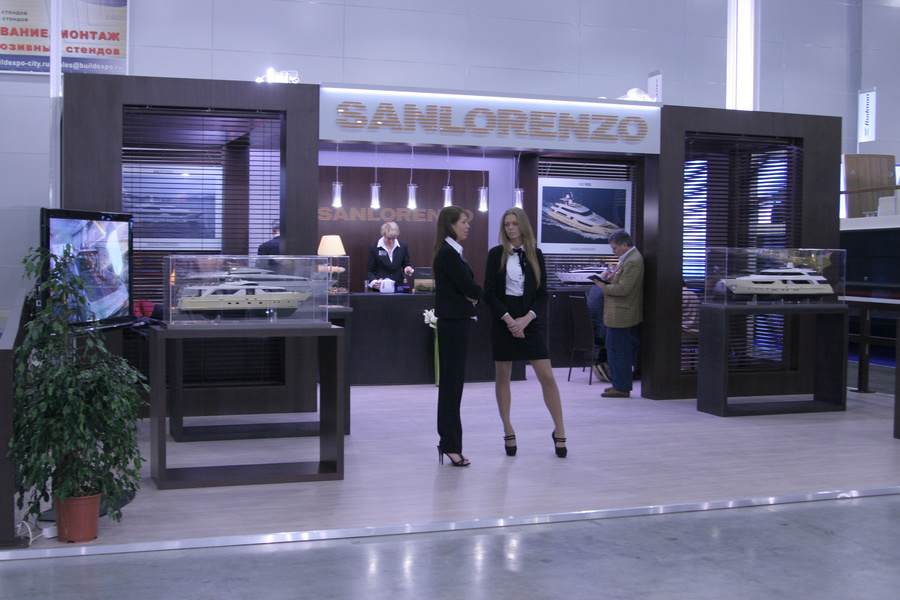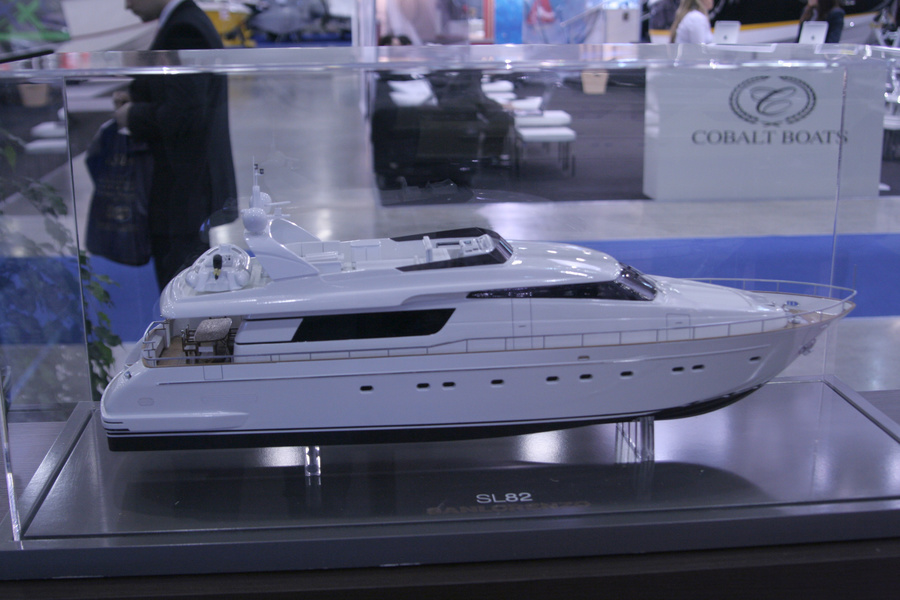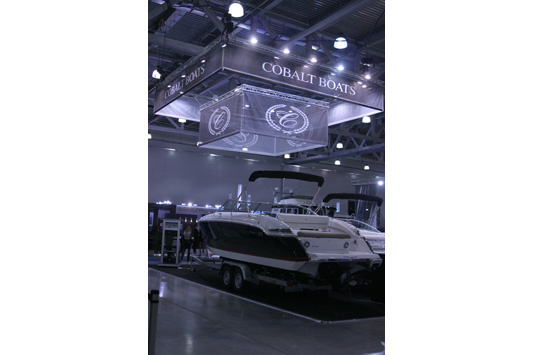 In general, the exhibition presents everything that was actually imported into Russia this season and what you can buy here and now.
It's really only about motor boats. As for sailing boats, everything is very sad: a couple of small "Bavaria", and that's all. Well, internal waters are not very suitable for cruise sailing, so there is no market. Sailing boats are actively bought from us, but only there, and for this - why import them?
There is also a stand of the All-Russian Sailing Federation with «Optimists» and Fordewind Regatta with «Lasers», but the dinghies are actually a mass sport inventory, and to buy it you don't have to wait for the exhibition, which happens once a year.
But every year we see more and more stands of sailing schools. This is a welcome sign that the demand for them is also growing.
In general, if you have the task to take something new and motorized for the season for domestic operation, or you are going to get a sailing skipper certificate but do not know where to do it, it makes sense to come to the exhibition. Well, or you can talk to the guys.
«The Moscow Boat Show» will be held until February 27 at the «Crocus Expo Center.»
The price of the entrance ticket - 500 rubles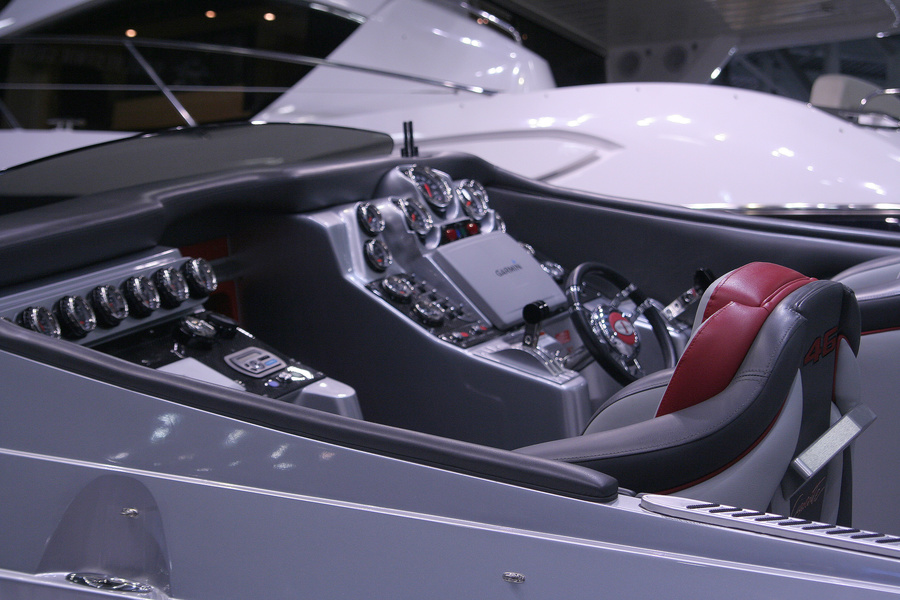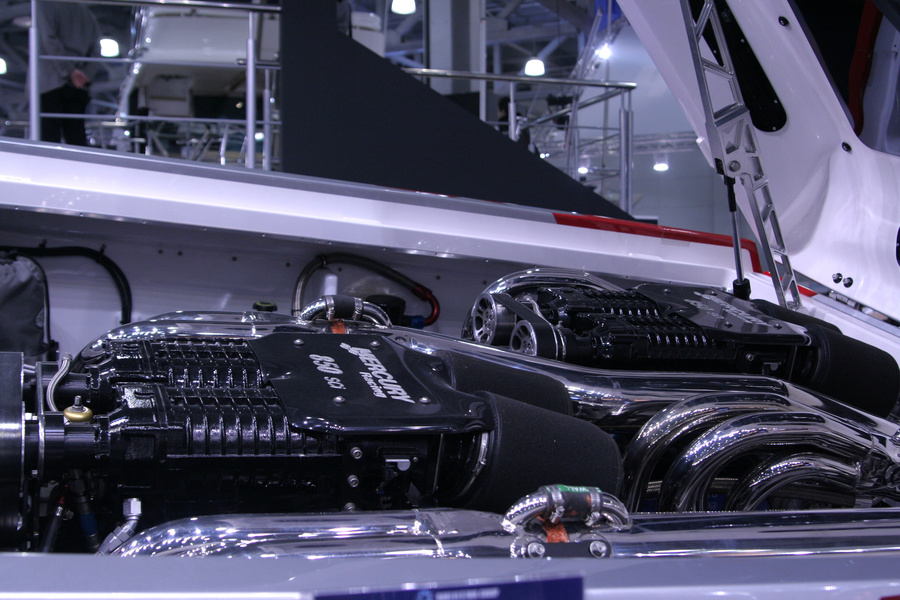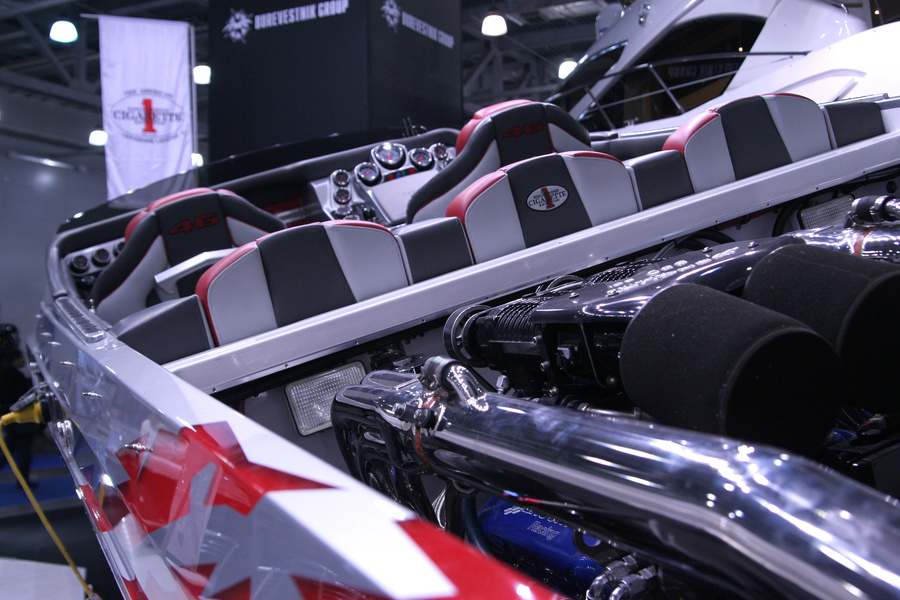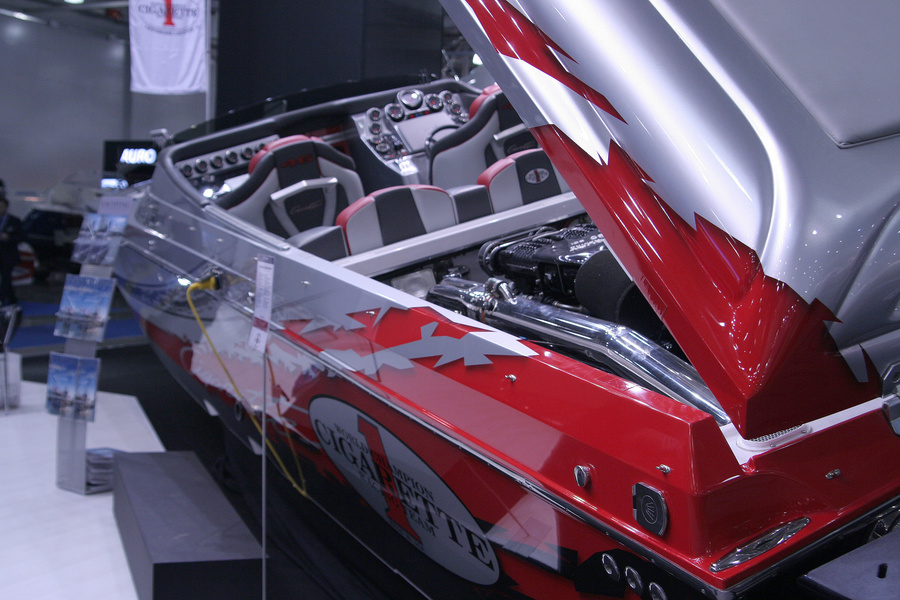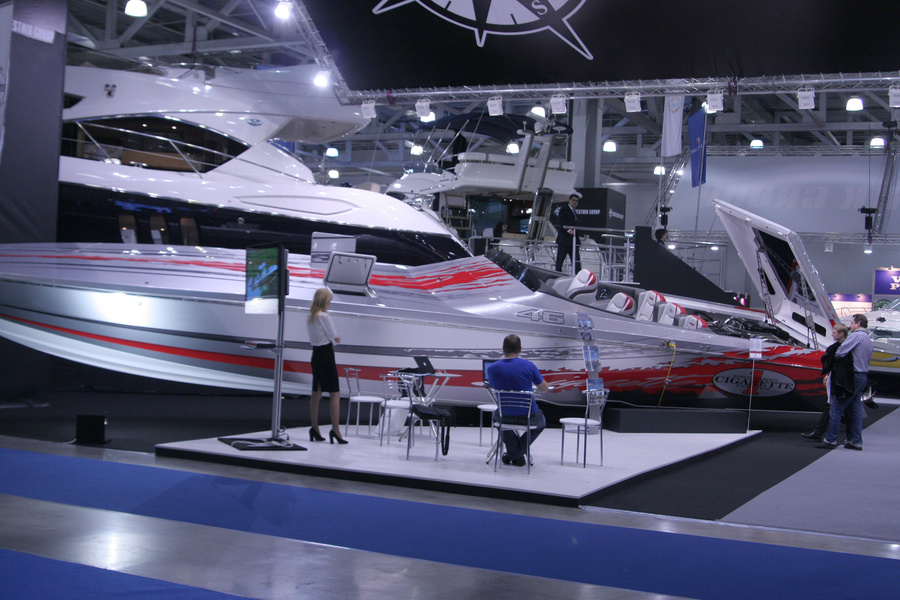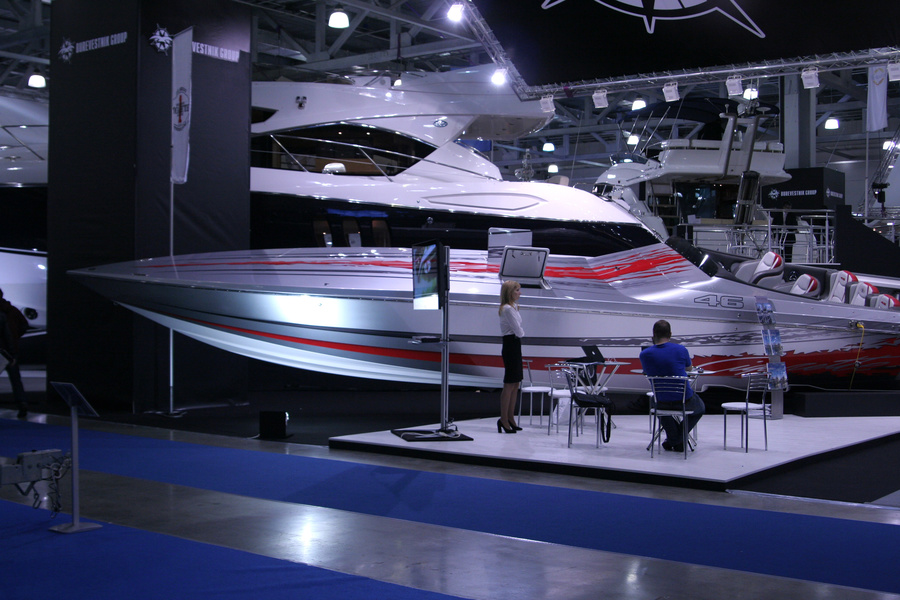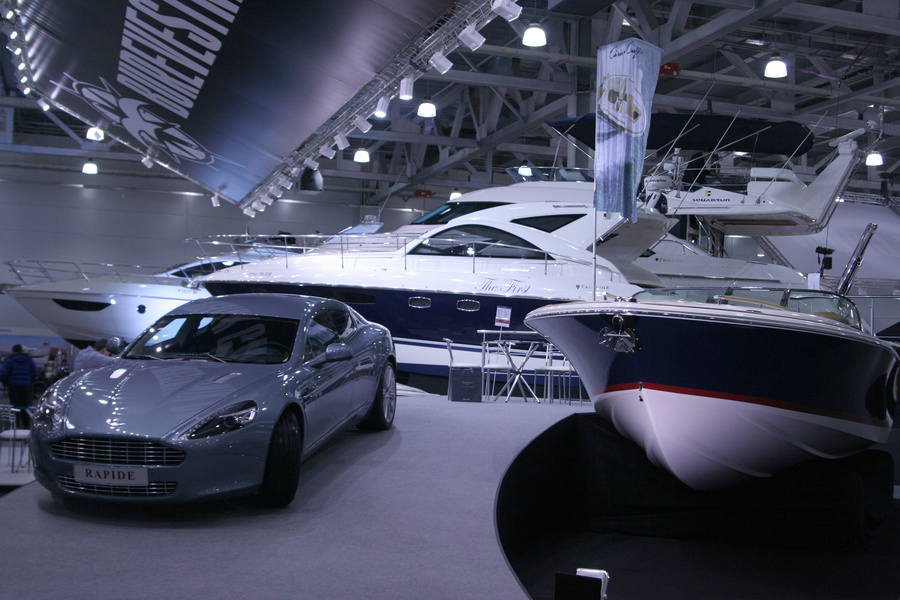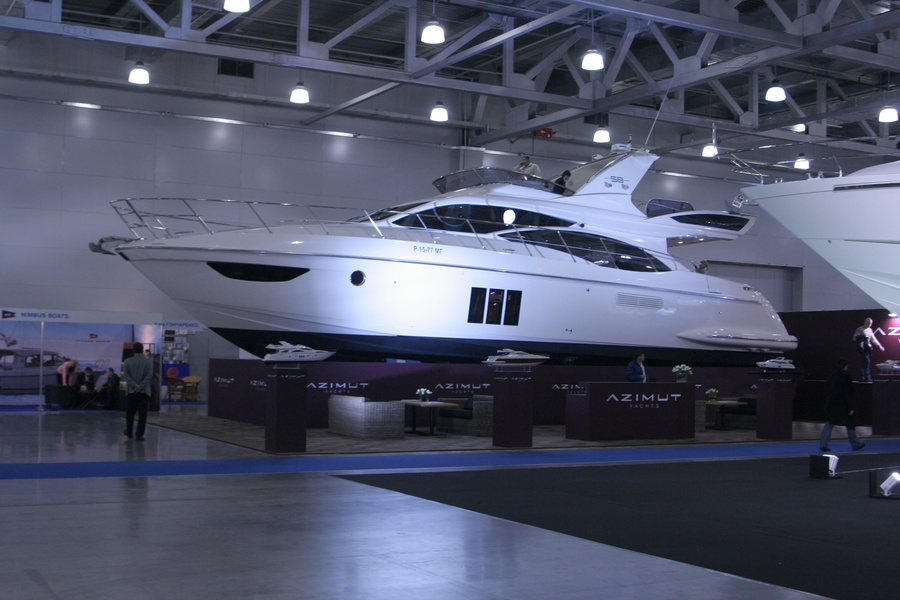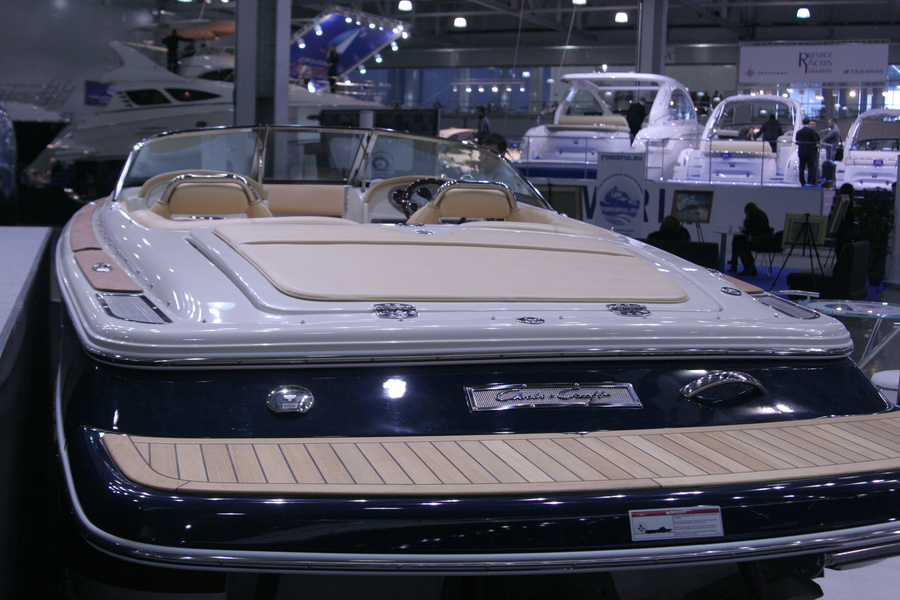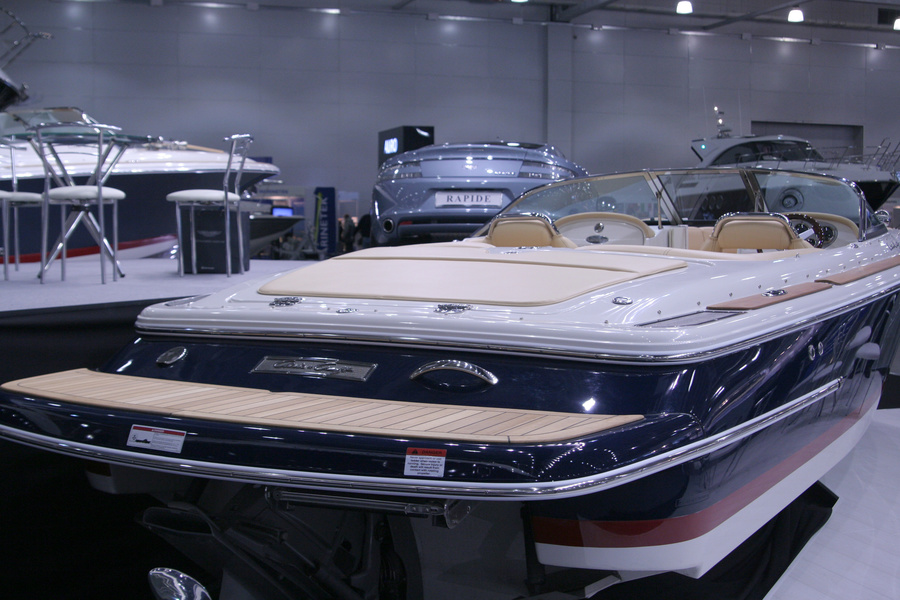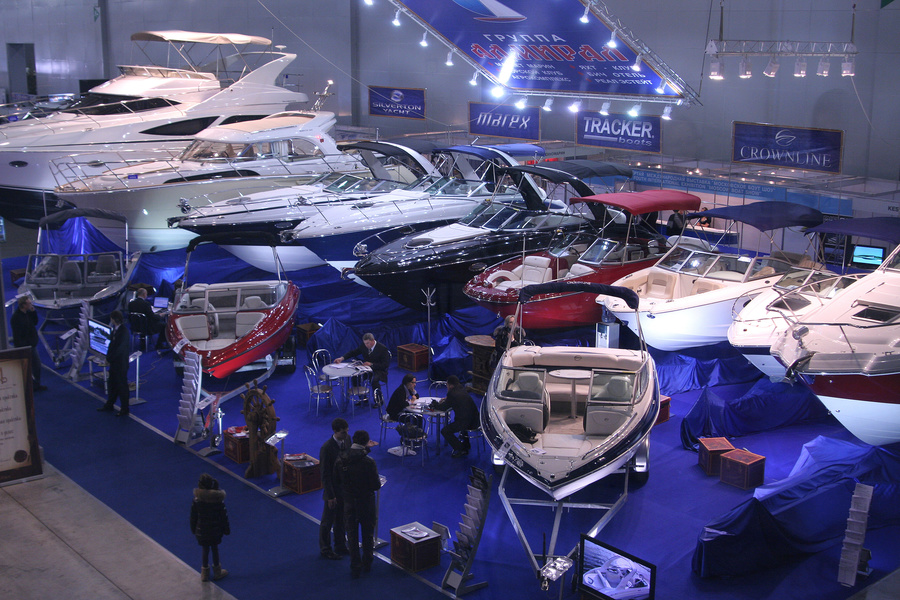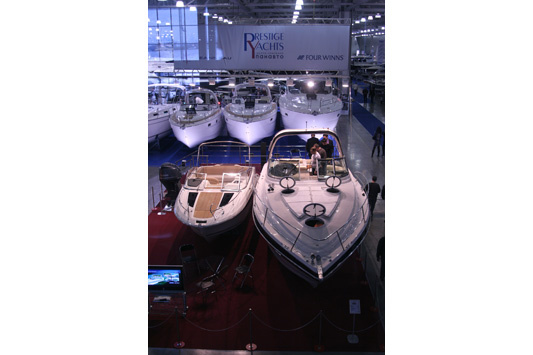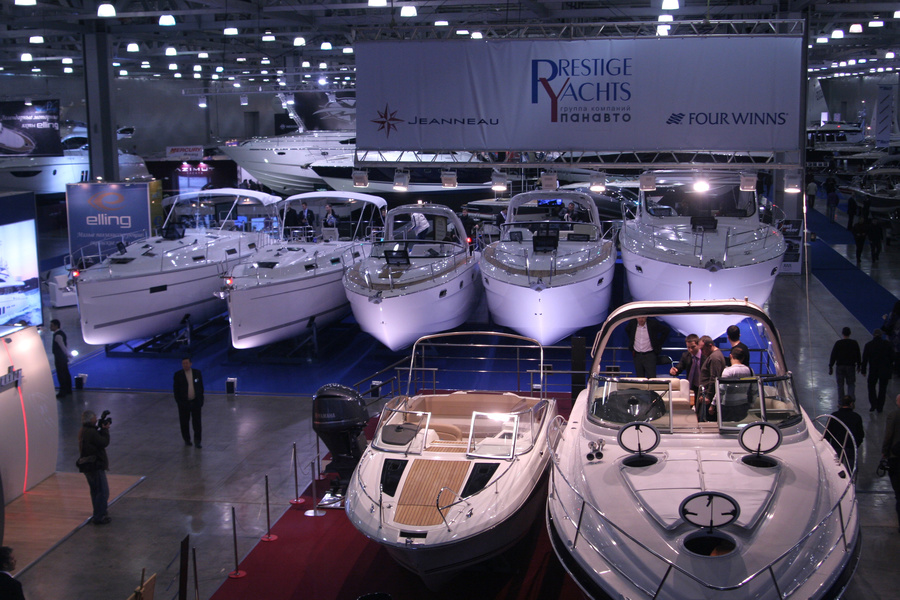 What's interesting about the exhibition are the words of the main exhibitors:
Alexander Markarov, Bavaria Yachts: «I like the way the exhibition develops. Sometimes it is true that some clerks from the exhibition business can put a spoonful of tar in this honey barrel, but it is important that we have an effective association of professional market operators (NMIA - ed.), which can effectively fight against it. The main thing is that the quality of visitors to the exhibition is always very high. As for the exhibition of Bavaria Yachts, all the boats that are presented at our booth are new models that were first imported into Russia.»
Anton Dolotin, Azimut Yachts: «We can say that the exhibition was a success. Not Dusseldorf, of course, but even booths without boats are of good quality. It's the first time since 2000 that we have put a boat of this size in a pavilion. I think it's going to be interesting to see...»
Alexei Gorsky, Premium Yachts: «This year we offer Ferretti 500 with free delivery to Russia. In addition, we have taken in our clip new brand Cantiere delle Marche. These are steel displacement boats of Explorer class with strong and seaworthy hull from 82 to 150 feet. The brand is already a success - in May I fly to the shipyard with a client to launch the first hull.»
Artem Kazakov, Nordmarine: «The exhibition became better. Next year we will definitely put 2 big yachts here. From our news - Princess has a big change of model range this year, there are many new boats. During the London Boat Show in January we had several Princess 32M sales.»
Sergey Parshikov, Marketing Director at Burevestnik Group: «This year Mulder added to the brands that we represent in Russia. This has further expanded our range, which includes motor yachts and motor boats from all segments in demand in the market.»
Alexey Zhirov, All-Russian Sailing Federation: «Every day from 12 to 3 we hold master classes in sailing for all comers at our booth. On Saturday, February, 26 there will be a presentation of the film devoted to the record northern campaign of Peter the Great yacht«». Also at our booth you can see a new children's missile dinghy«», designed by the Nizhny Novgorod FPS. We have purchased several such boats and will actively test them in all Moscow children's sailing schools during the season.»
Gennady Chizhov, «Admiral»Yacht Club : «You can see Silverton 43 at our booth. This is the biggest boat this shipyard has ever brought into Russia. There is also the Chaparral 310, 2011 model year with a completely renewed interior. Especially for the show we imported a Marex 370, it took every conceivable and unthinkable award last season, including the European Boat of the Year.»
Sergei Khandokhin, Windy Marine: «A new model Windy 40 Maestro has been presented in Dusseldorf. We are going to bring it to Russia by the season. The Scandinavian Windy boats are characterized by absolute performance. The price may be a little higher than the competitors' classmates, but the main thing is that people really get what they pay for.»
Roberto Franzoni, marketing director at Sanlorenzo: «We are already well known in the Mediterranean region and in the U.S., so now we are actively investing in the promotion of our brand in new markets, and Russia is one of the most important among them. Our advantages are that we build boats that can be deeply adapted to the interiors, up to a serious change in the general location and movement of some bulkheads. Today 6 Russians own Sanlorenzo boats and we plan to sell 2 boats per year in this market.»
Valery Pilchin, Cobalt Boats: «These are probably the most expensive boats in their segment, but they are worth it. We have bought 10 boats this year: 3 of them are for the show-room that we are opening in «Spartak»Yacht Club, 2 for test drive and 2 more we will provide to dealers. We will definitely keep the other one for ourselves. Cobalt are boats that are useless to talk about, you just have to feel them once in business.»