Mulder Dutch shipyard has received an order to build a Mulder 98 Flybridge for a client from Russia. Dutch motor yachts in Russia have long enjoyed a well-deserved success. The same Mulder has already built several boats for Russian clients, but the Mulder 98 Flybridge will be the largest order to date.
The all-aluminium Mulder 98 Flybridge is the flagship model of the yard. With a semi-classified hull with a total length of 30 and a width of just under seven meters, the boat is capable of developing to 22 knots. If the captain is satisfied, the 10 knot economic cruise will take the boat as far as 4,500 nautical miles. The hull is built according to Lloyd's classification. I designed the boat, again, the famous... Guido de Grootwhich seems to be indispensable for any Dutch project (and some Russian ones).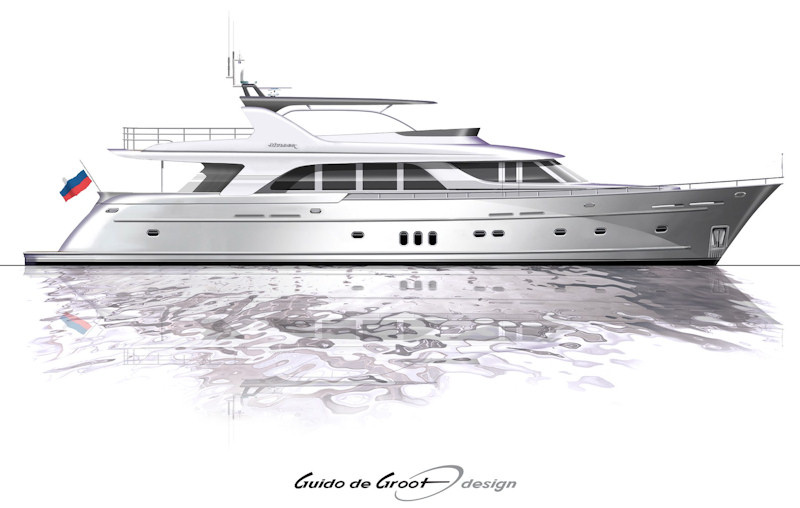 On the main deck there is a huge saloon with a dining area for 8 people to starboard and a galley on the left. Guests are accommodated in four cabins - a large "master" with a separate dressing room and bathroom, VIP suite and two guest cabins. Each cabin, naturally, has its own bathroom. Two double crew cabins are located aft, with direct access to the engine room.
The new boat will be the first hull built on the new Mulder dock. The transfer is planned for the second quarter of 2013 - just in time for the season.