Fans of cultural and museum recreation will perfectly suit the route to the city of Myshkin, which runs along the banks of the Volga River, rich in ancient Russian towns: Kimry, White town, Kalyazin, Uglich.
Passing down the Moscow Sea, passing airlock number 1, we get to the Uglich Reservoir. The Medveditsa River, flowing into the Volga River in this area, is considered one of the cleanest rivers in Europe. The first city on the way is Kimry, it is interesting not only by its unique appearance and beauty of its surroundings, but also by houses made in the style of wooden art Nouveau. Among its brightest examples is the house-thermo on the Fadeev embankment of the wealthy peasants Rybkin. To the north-east of the city of Kimry, where the Hotcha River flows into the Volga, there is the settlement of Bely Gorod. Close to the settlement there once was an estate owned by Boris Godunov. And on the shore there is a picturesquely located church of the Jerusalem Icon of the Mother of God of 1825. The next town on the right bank of the Volga is Kalyazin. It is famous for the monument of history and architecture of 1800 - the submerged Bell Tower of St. Nicholas Cathedral.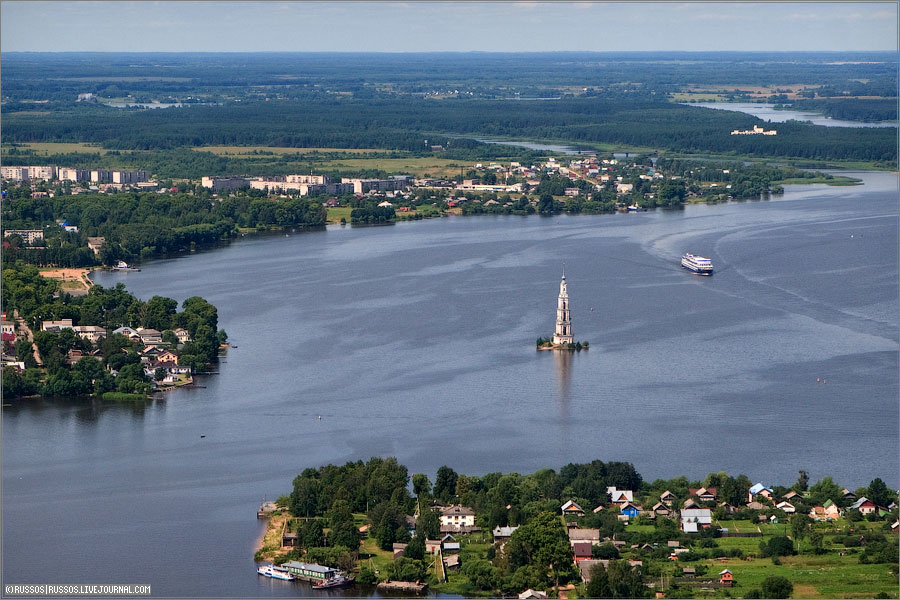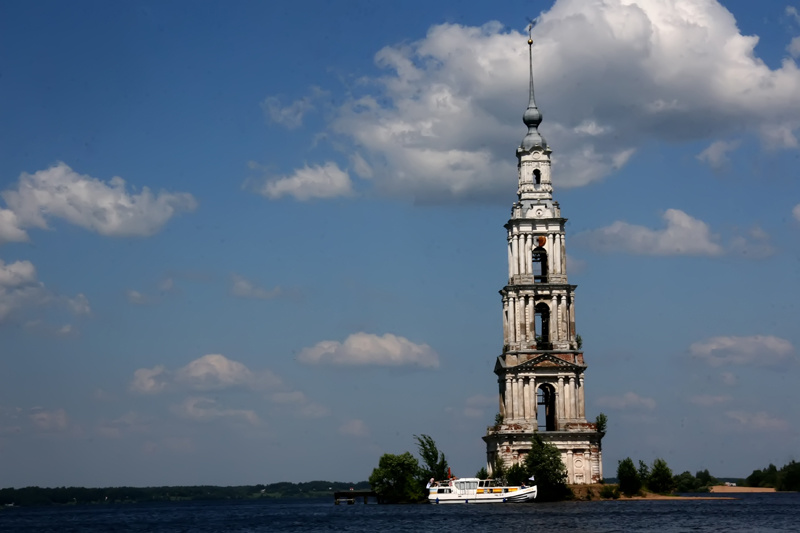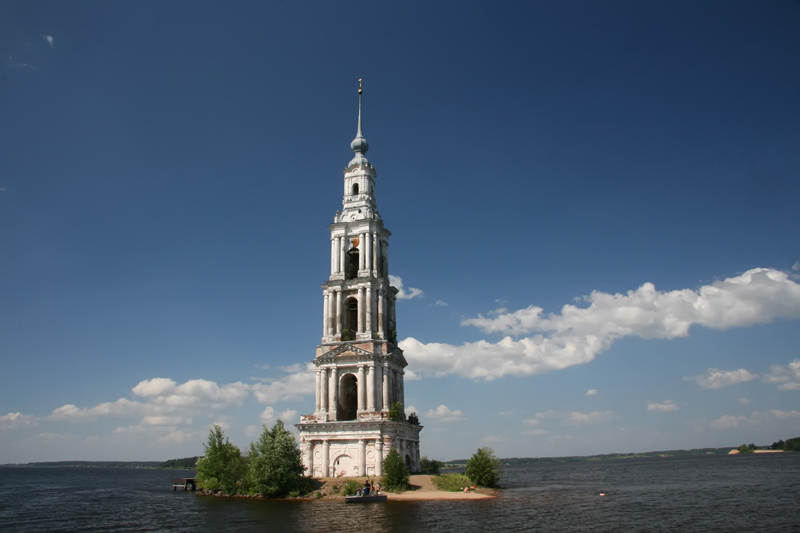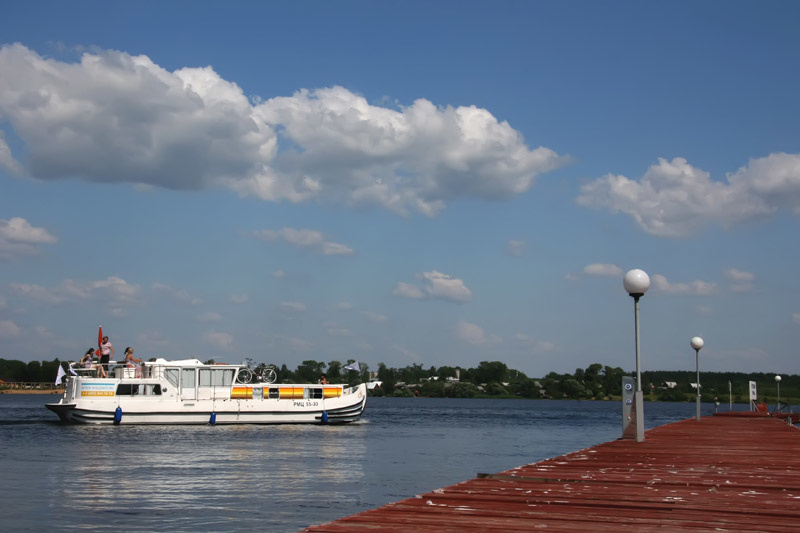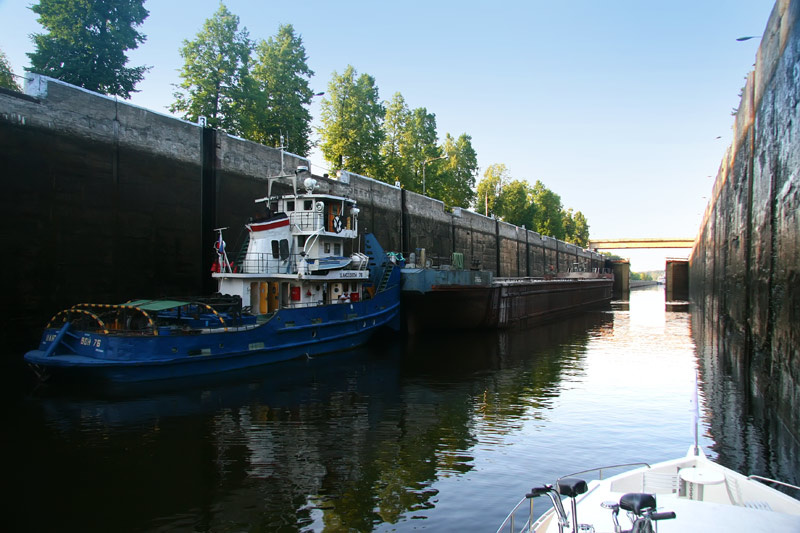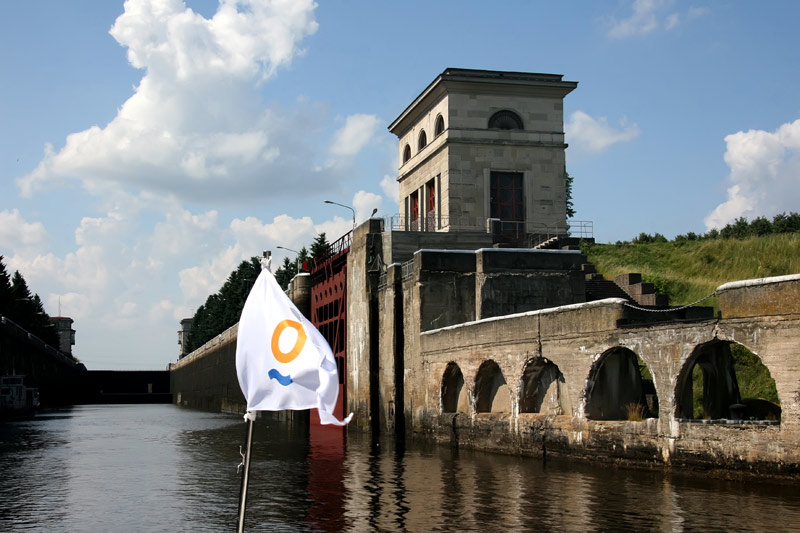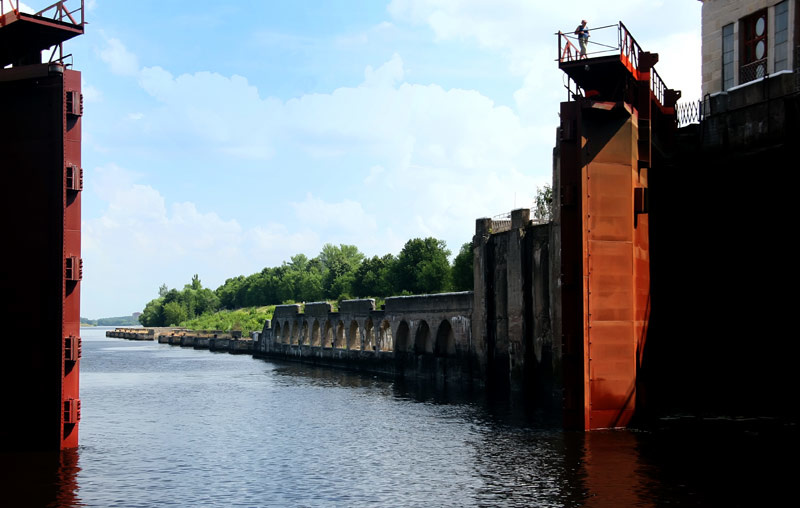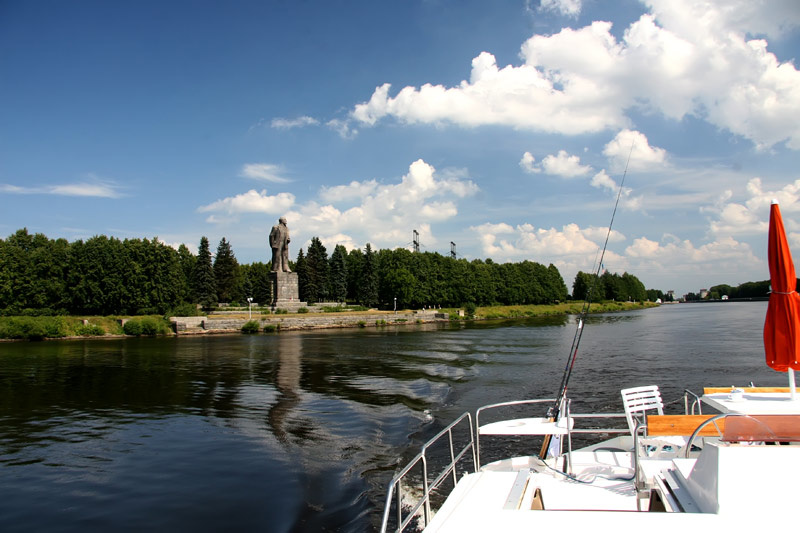 Also on the right bank of the Uglich Reservoir is the city of Uglich - the pearl of the Golden Ring of Russia, the place of the tragic death of Tsarevich Dmitry - the last heir of the Rurikovich family. Numerous examples of Russian architecture have been preserved in the city.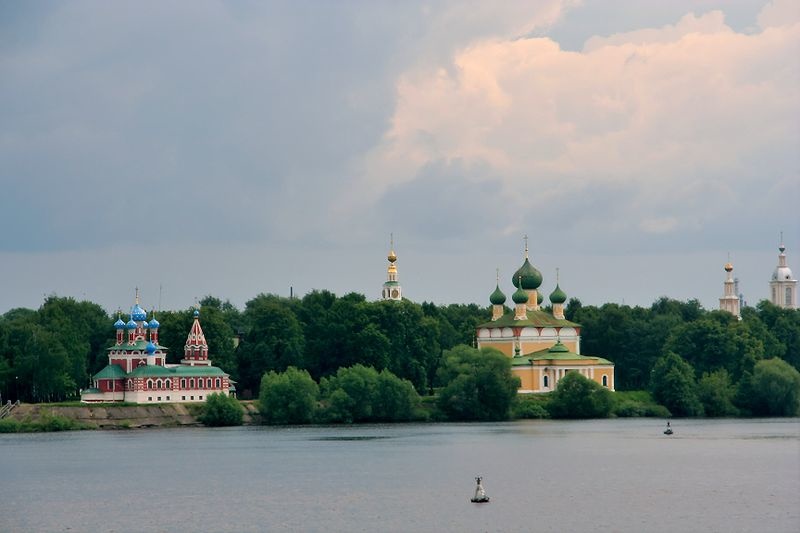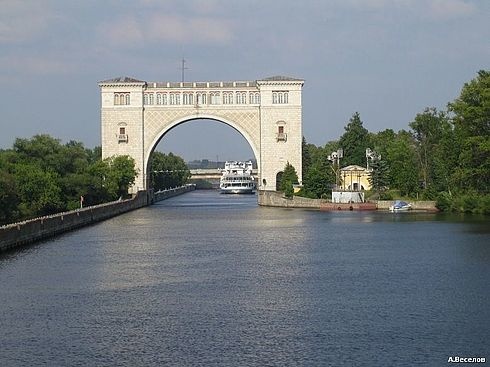 Further on the left high bank of the Volga River is the town of Myshkin, a small town of the classic Russian province. It is here that the Capital City of Lotsmanov is located, which is reflected in the museum with the appropriate name. Here you can also visit the folk-ethnographic museum, created in the 70s of last century by a group of enthusiasts, the only museum «in the world of the Mouse» and the theatre of the same name. Those who grow up are sure to visit with interest the museum dedicated to Petr Arsenyevich Smirnov, a native of these places, who also created the Russian vodka with the same name. Domovites will probably prefer the Russian Valenka Museum, and those especially interested in building country houses can order a tour «to the region of ancient noble estates».