I write these lines swaying on waves in the cockpit of the Formula 310 open cruiser moored at the Scarlet Sails»Yacht «Club. Cockpits are loaded with provisions and white wine, 20gb of good music is pumped into the player, anchors are polished, the team (still) is sober.
In a couple of hours, together with Artemiy Lebedev, we start an ethnographic expedition on rivers. Within a few weeks on three motor yachts we will go along the route of 2500 km from Moscow to Astrakhan, visiting almost all big and not so big cities on the Volga River.
Artemia probably shouldn't be presented to anyone, but I'll write just in case. This is a famous designer and one of the most popular bloggers in Russia. In addition, he is also an active traveler: for several years now every year he conducts "Ethnographic Expeditions", during which he traveled by car to the U.S., Russia, Ukraine, the Caucasus, as well as Yakutia. This time the expedition will take the main domestic water route - along the Volga River, almost from the source to the mouth.

Why are we doing this? It's as simple as that. We love yachting and we want to tell everyone what a great and affordable lifestyle it is for the middle class.
To show how great, interesting and unusual it is to live on a river.
If after that the number of small vessels on our water bodies increases, we will consider our mission accomplished. At the same time it will be a kind of a test of yacht infrastructure on inland waterways in anticipation of the opening of borders for foreign-flagged vessels.
Our route includes almost all the most beautiful and interesting places on the Volga, including: Zavidovo, Dubna, Kalyazin, Uglich, Myshkin, Rybinsk, Yaroslavl, Kostroma, Ples, Gorodets, Nizhny Novgorod, Kozmodemyansk, Cheboksary, Kazan, Ulyanovsk, Tolyatti, Samara, Syzran, Khvalynsk, Volsk, Saratov, Kamyshin, Volgograd and finally, Astrakhan. Here, on the pages of itBoat, as well as in our blog in ZhZh and on Twitter we will try to tell about the progress of the expedition every day.
The RechnoExp would not have happened this year without Grand Marine, the most important yacht sponsor. It was they who provided the boats for this project. The fleet of the expedition includes the Finnish cruisers Grandezza 31 and Grandezza 26, the Finnmaster boat, as well as the American "Open" Formula 310. RechnoExpress will be a great opportunity to test all these boats in business and we will certainly dedicate a test drive to each boat separate publication. Stay with us!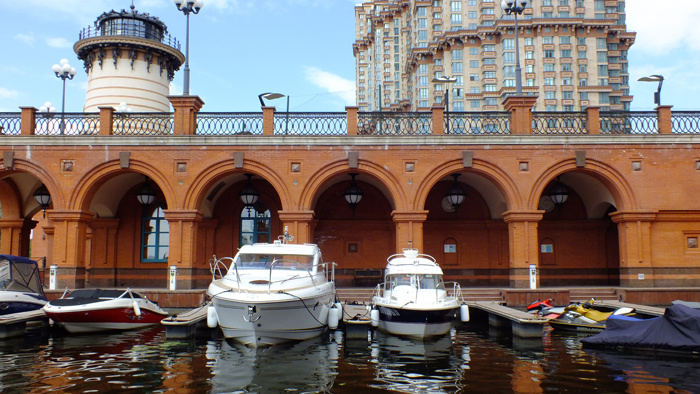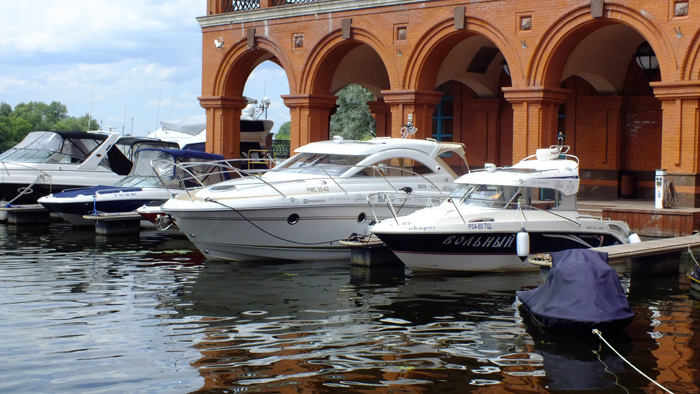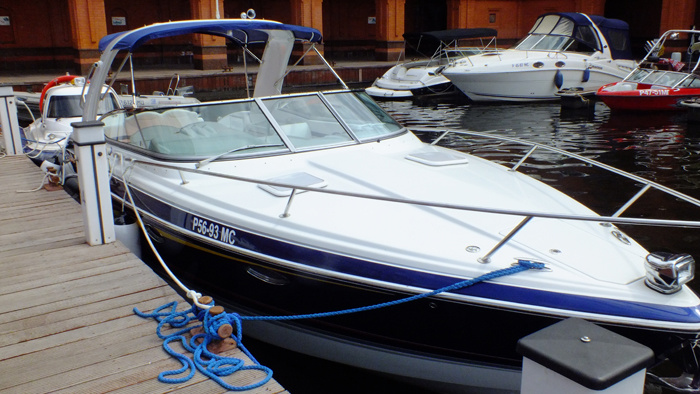 Facts about RiverEttoExp
Start - July 14, Moscow, yacht club "Scarlet Sails".
Finish - early August, Astrakhan.
Route length - 2500 km
Number of gateways on the way - more than 20 pcs.
Boats - Grandezza 31, Grandezza 26, Finnmaster 68 - diesel, Formula 310 SunSport - gasoline
Number of participants - 6-8 people.