In June 2016, all of Russia learned the name of the Karelian Lake Xamozero. At that time, 14 schoolchildren who were resting in a local children's camp drowned during a water trip. The long list of causes of death of children on Lake Xamozero did not include problems with life jackets. However, one of the consequences of the emergency was the introduction of a new National Standard for Life Vests for Children (GOST R 58108-2018) in Russia from May 2018 by order of Deputy Prime Minister Olga Golodets.
At present, there are two standards for life jackets in the country: the general GOST 22336-77, without serious changes existing since 1979, and a new separate GOST, which regulates what should be exactly children's life jackets.
on May 20, 2020, these two related standards will be repealed, and instead, one universal standard will come into effect. One of the initiators and developers of the new GOST for rescue vests was the General Director of the White Sea Gold «Ltd, a»member of the International Academy of Children and Youth Tourism and Local Lore named after A.A. Ostapts-Sveshnikov Denis Orlov.
The White Sea» Gold Camp «was «among the first to be handed» out during mass inspections following the tragedy in Xiamozero. Mismatch of vests of GOST 22336-77 was one of the accusations against the camp management. The paradox of the situation was that the vests produced in accordance with GOST did not perform their main function well.
We talked to Denis Orlov about why the old GOST had to be changed and what the new standard would bring.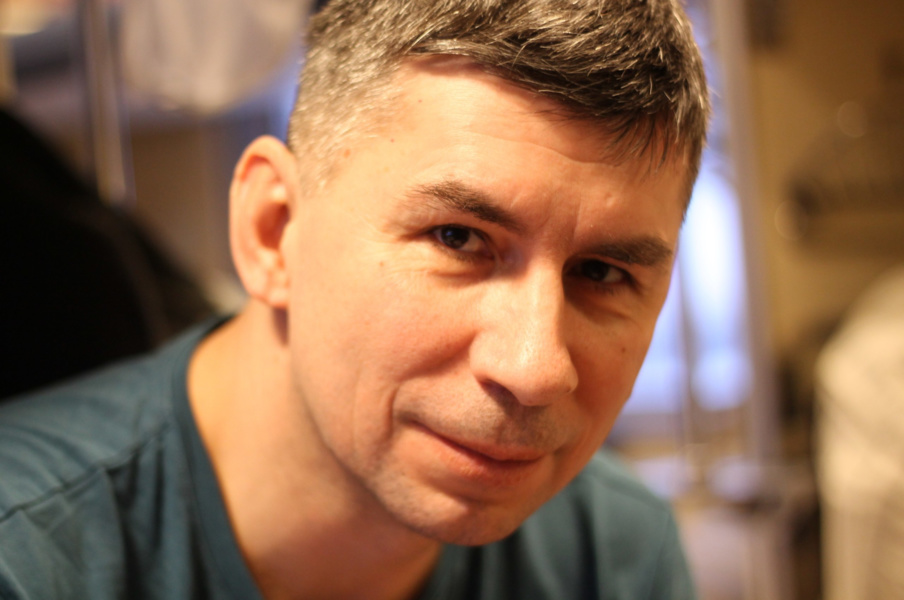 Vests that are dangerous to be in water
In 2017, I came to a meeting of the Public Chamber with two goals: to declare the abnormal situation with our project and the abnormal situation with the current GOST for life jackets. There were officials, representatives of the Prosecutor's Office, the Ministry of Internal Affairs.I invited two girls, about the same weight, put on one of them a rescue vest company Free «Wind,»which we used in our camp, and on the other - Gostovsky«,»produced by LLC Planet.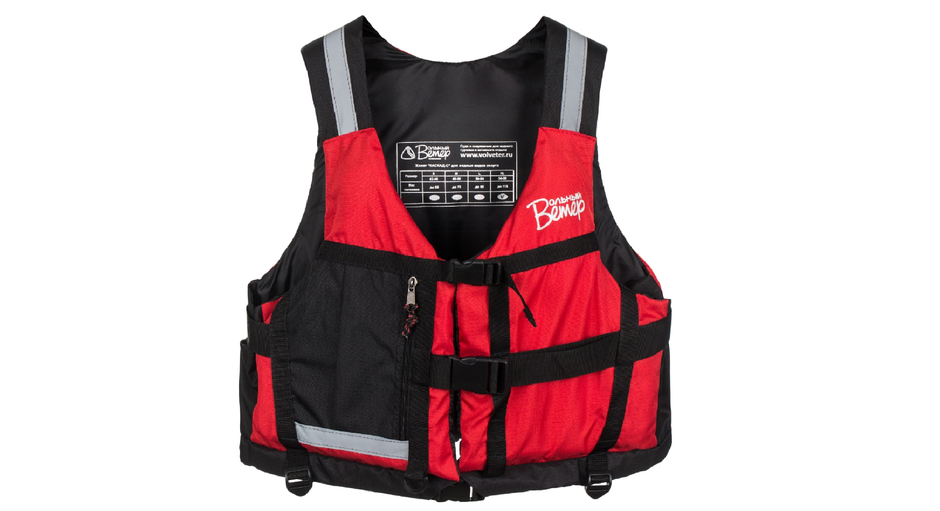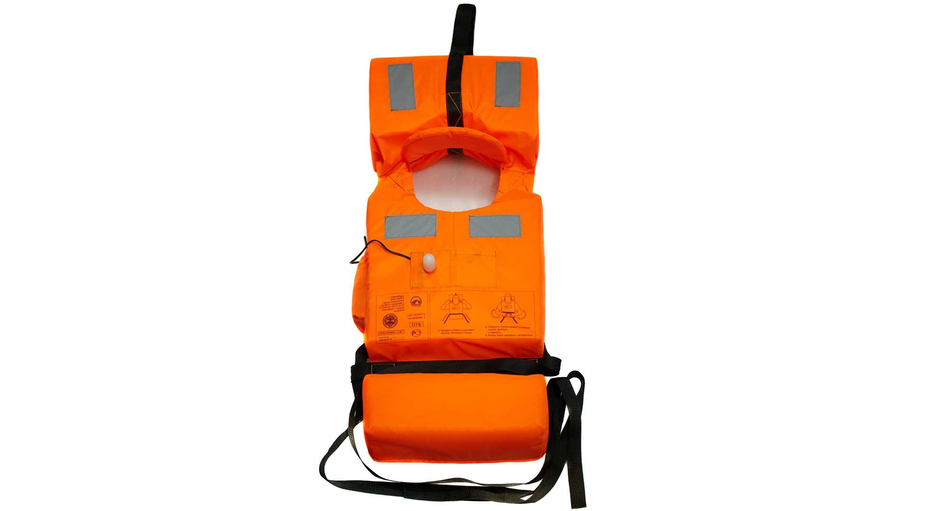 I tried to lift a girl in the GOST rescue - imitate what would happen if she was in the water. It became clear that the girl was jumping out of her vest. Then I picked up the girl in the «Free Wind» vest with a different design and inguinal straps - the girl hung in my hands and felt normal.
It became clear that the situation was paradoxical. For 40 years, the standard for life jackets in which it is dangerous to be in water has been in force.
Since 1979, when it was introduced, with slight changes, it has existed to this day in only two sizes. There is a variant of children's vests up to 35 kg (it should be noted that GOST 2018 applies to vests for children with a body weight of up to 40 kg, itBoat) and then the next variant - a huge amount of uncomfortable pad that you are wearing in front. And to find a vest made clearly by this standard is hard work.
The old GOST is really horrible. If you jump off a taller or taller ship like that, or worse, off a ferry (and ferries sink quite often), there is not much chance of survival. This is a situation when people dressed in vests jump actually from the height of the house, from a height of 7-15 meters.
First of all, the vest flies off of them. But this may be good, because at the moment of hitting the water, the vest should hit the chin from below and with a high probability of damaging the neck. There is only one buckle, which does not allow him to press to the body.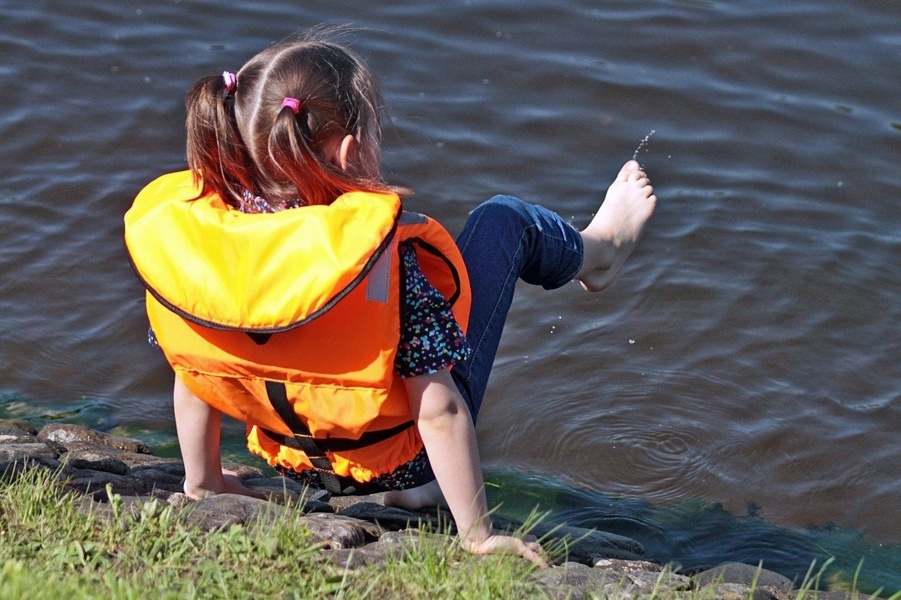 Let's say you did somehow climb into the water. But it's hard to swim forward in an old vest. It's so big, it's uncomfortable for your hands. It's like Winnie the Pooh, who»'s been arguing with a pot of Floating «Bear for a long time, which one's the ship and which one's the navigator. Winnie the Pooh beat him hard and not right away.
Here too must the man who tries to sail purposefully in this GOST salvation voyage.
It is good in it except to just lie on the water. You can also shine a light bulb and whistle.
But we realize that once the wind gets strong, it's no use whistling. At a distance of 3-4 meters, that whistling will not be heard. Exactly as when the wave covers you, the «head up» position is a very strange position. It is better to be compact, and face forward and down.
This is difficult to explain to people who did not land in a surf wave, who were not overturned by boat during the storm. I have this experience, so I understand how absurd this thing is. This vest design is only useful in one case.
The GOST vest is suitable for very warm water, slowly sinking a large liner from which you can safely go down, sink into the water and wait to be picked up from this water.
Then we'll need a light bulb - you in the dark, whistle - all quiet and solemn.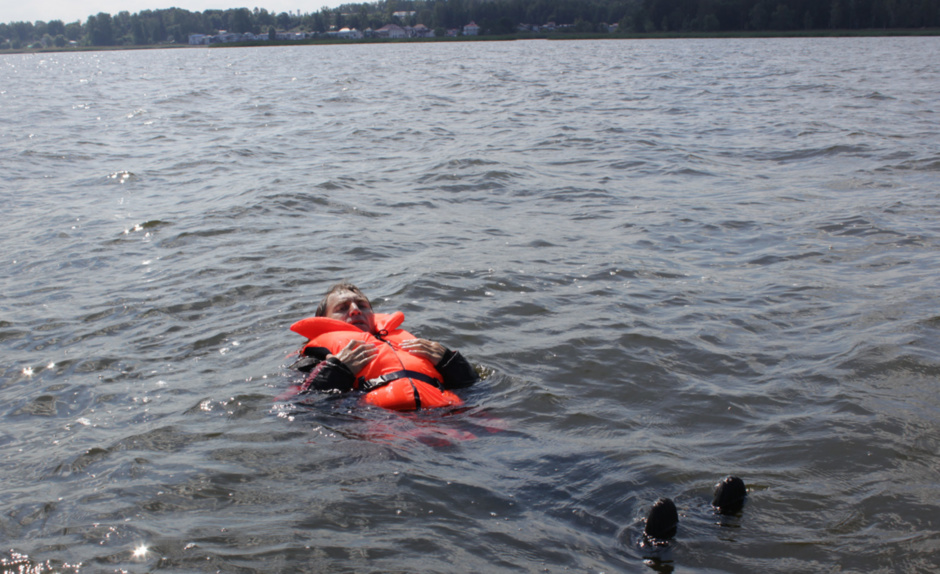 And it's also important that you get sick of it, because it's gonna be hard for you to get out yourself. When you get on board the boat, it's not that the lifesaver gets in the way, even the individual buckles get in the way. And if you imagine such a thickness of the block (the thickness of the vest according to GOST is from 9 to 13 cm depending on the size, note itBoat), which is also attached to the neck... Such a person should be somehow grasped and lifted. And if they grab a shoulder, which is natural, it is likely to get stuck or fall out.
In general, this set of characteristics makes GOSTovsky a formal means of salvation, which should be regularly bought and put under the seats on passenger ships.
This seems to be the point. He's got a big plus - he stacks up well. But to save him, he's extremely irrational.
That's why we, the developers, had a desire to give such guidance and such a standard that would help people save.
The new GOST was also developed by Nikolay»Bykanov, Chairman of the Technical Committee of Rosstandart No. 444 (Sports«and tourist goods, equipment, inventory, sports and fitness services), Nadezhda Avdeeva, Senior Researcher of the Department of Standardization of Textile and Light Industry of Rosstandarta;« Vitaly» Korolev, Head of NP Test L«aboratory of Sporting Goods of VISTI; Viktor Gurin», Head of Volny Wind«Company; Nadezhda Avdeeva, Senior Researcher of the Department of Standardization of Textile and Light Industry of Rosstandarta. itBoat.
New GOST: Adopting European experience

Why invent a bicycle when you can turn to the experience of Europe, where these standards are and repeatedly tested in practice? Actually, the basis of our GOST is a translated standards of 4 levels: for long distance passenger navigation, coastal sea, 500 meters from the shore and for water skiing and other sports and recreational equipment.
The new GOST allows to correlate the age, weight of a person, the area where the vest will be used and the parameters of the vest itself.
For example, you need a vest for people from 40 to 70 kg for use near the shore on a calm river - look in GOST and find the appropriate parameters. Or it is known that there will be adults on stormy water in a simple alloy of 1-3 categories. You look and see that there are at least two acceptable vest models, and there are also unacceptable vests, because the water is still stormy.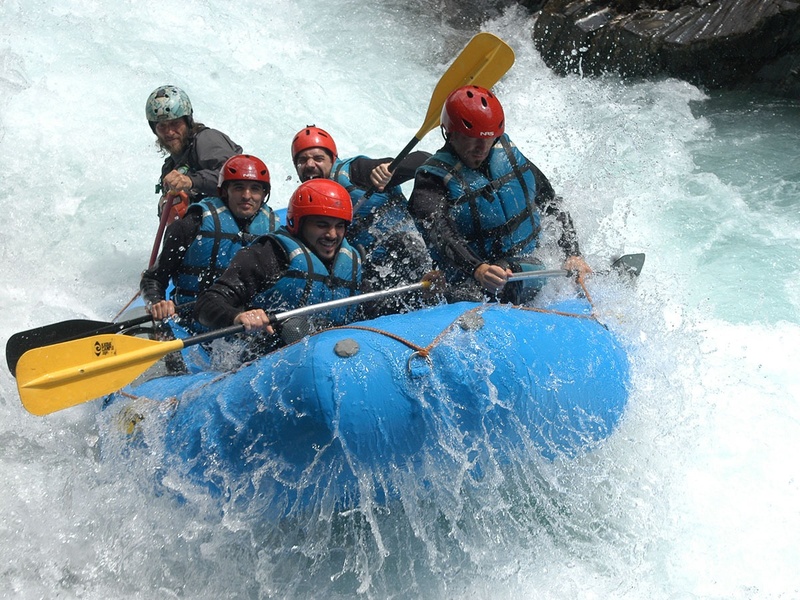 In each of the three main types of vests in the new GOST stand out models for 3 children's and 4 adults weight categories for people with body weight less than 15, and over 70 kg. Children's models are limited to 40 kg. The vests for rafting on rough rivers are designed for people older than 10 years and weighing from 30 kg, approx. itBoat.
The large descriptive part specifically emphasises what is really needed in a rescue - the comfort of wearing it.

If you are on a small vessel, in what situation will you need a vest? Either this vessel will suddenly tip over and start sinking, or you will fall off it yourself. So you have to wear the vest and you have to be active. For Europe, there is a Small craft boats standard for small vessels in the coastal zone (D standard), which says that the vessel has to be placed on the keel within 5 minutes by the crew so that it can be scooped. For those vessels sailing in the coastal zone (standard C), the requirement is to stand on the keel within one minute, after which the crew is fighting for the further rescue of the vessel.

Let's imagine a man in a GOST «block» on a yacht. It prevents you from just walking through the door, to see what you do with your hands. The wind starts, you're blown off the deck. You get caught in a steel cable with such a block, that's it!

When you're on a boat or a ferry, you don't have to fight for that boat, you have to fall comfortably into the water. Another type of vest will do: it's a little bigger in volume and flips you on your back. Even if you can't swim, you have a good chance of waiting to be saved.
Having a diversified GOST, we get a great tool to improve the real survival of our people, who are known to die on the water almost 10 times more often if we compare Karelia and Finland.
Survival rate in Finland is higher also because they have a European standard.
In our GOST there are measurable requirements for strength, buoyancy. It has become more correct in comparison with the previous GOST in terms of technical verification of the numerical requirements for life jackets. It is useful. As a result it is possible to look through documentation of any rescue vest, or, if it is possible, to carry out tests independently and to be convinced of its conformity or discrepancy.
GOST applies to all lifeguards on and near water in general, but, based on Russian practice, it is better to point out that it is also applicable to tourism.
Because the most vulnerable area for «controllers» is not passenger transportation, but tourism, travel and sports on water. It took a list of all these areas of application to secure those who use the vests for this very purpose.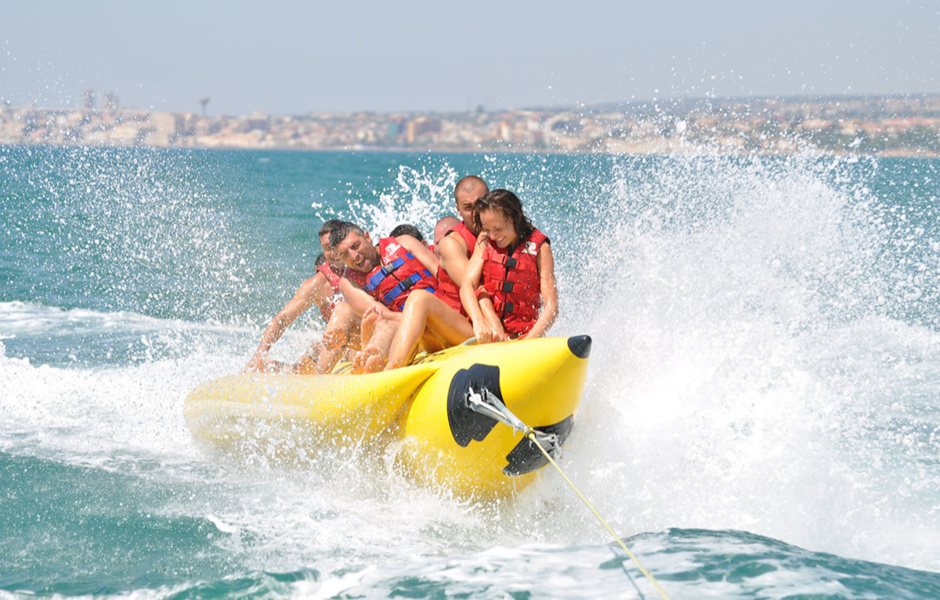 The current GOST of 1979 does not stipulate in any way the features of life jackets for active recreation and tourism. GOST 2018 also applies to «vests used in stormy waters and in active water sports and tourism». According to GOST 2018, «requirements for life jackets for use in stormy waters and for active water sports and tourism before the introduction of the relevant national standard are established in the manufacturer»'s technical documentation, itBoat.
Vests for legal consciousness
While the old GOST standard is in force, investigators order an examination and make a simple conclusion: any vest that differs slightly from the GOST standard is a threat to life and health. It is a usual and very convenient course, if you need to make «a custom» investigation. We will help people to rely on a standard that actually provides safety to prove that the necessary safety measures have been taken in this case.
Recently, at a conference on security, I spoke to the head of a state agency that deals with tourism with teenagers. They found themselves in a stupid situation: they wrote an application for the purchase of life jackets, but they were approved only if it specifies the vests that comply with GOST. But for catamaran rafting, they can't buy GOST vests. It's dangerous. They buy normal, really good vests. Subsequent inspection reveals a purchase that doesn't meet GOST. And then a series of trouble begins for people who just want to buy good vests. Situations like this have to be dealt with.
In practice, I've never seen this GOST vest on people on small vessels. Any other vests are used: very thin protective color or some cork, but orange cape, which hang and seem to look like a vest, but obviously will fall off when hitting the water. Many use really dangerous products.
The old standard provokes the entire population that walks on water to violate local laws It is not normal. It is a factor that forms the anti-legal consciousness in Russia, and it must be removed.
Laws need to be known and enforced. This includes the GOST, which is not mandatory, but will be mandatory when the emergency happens and the investigation begins. If we want to somehow educate the population and help them survive, we need a standard that we will meet.

Essentially, the new GOST will remove from the shadows those vests that are already in mass use, not make them change.
In the new GOST-compliant vests it will be possible to walk quite confidently abroad. What is important for our manufacturers is that the vests can also be sold on the foreign market, in the same Finland. It is clear that for now it is a theoretical possibility. We have more resources, we have cheaper labour force and theoretically we could enter the European market.
One of the obstacles, apart from our culture of production, is that our national standards do not meet European ones.
When it is, we will have the additional opportunity to do things for export».