Non-working April and self-isolation are no reason to forget about yachting. Many yachting schools have been able to quickly adjust to the new conditions and transferred their theoretical courses to online format. If you have long dreamed of getting a skipper's license or improving your skills, now is the time to finally start training, because now you do not even have to get up from the sofa!
itBoat has assembled yacht schools where you can study remotely.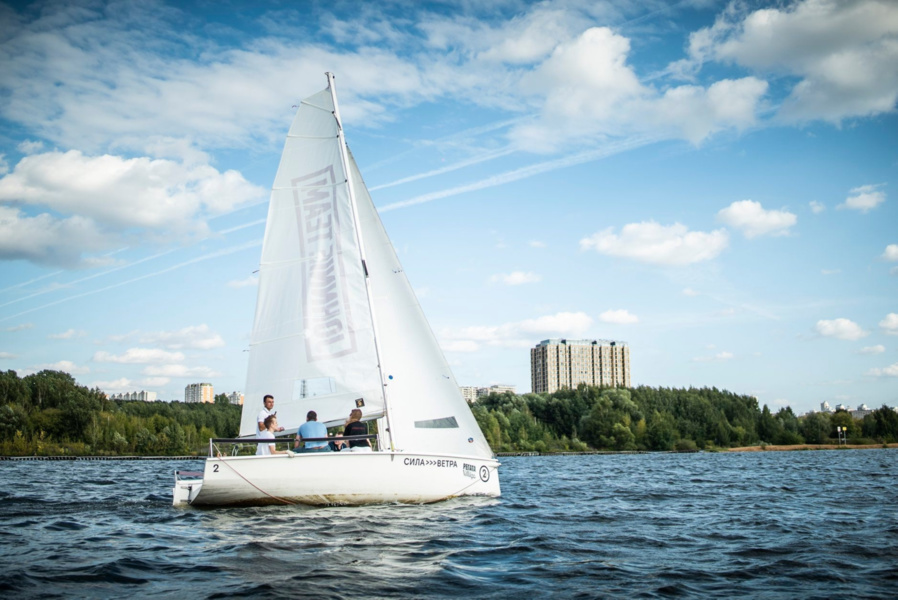 Training format: video conferences on weekdays at 19:30 or on weekends at 12:00. Before the course starts the school sends all necessary materials to students. At the end of the course the group will have a two-hour test. If the test is passed successfully, the students will receive a certificate. After that, in order to obtain the ISSA International Skipper's License, they only have to complete a week of practice.

Duration: One lecture lasts about three hours. The whole course will take a month or a half, depending on the frequency of the group (once or twice a week).
Feedback: yes
Features: In case of force majeure, a couple of missed lessons can be made up by joining the broadcast for another group. In the future it will be possible to practice both in Europe and at the Wind «Force bases in Russia. The team has access to the sea in both St. Petersburg and Sochi.
Cost: The cost of the theoretical course 24 900 rubles.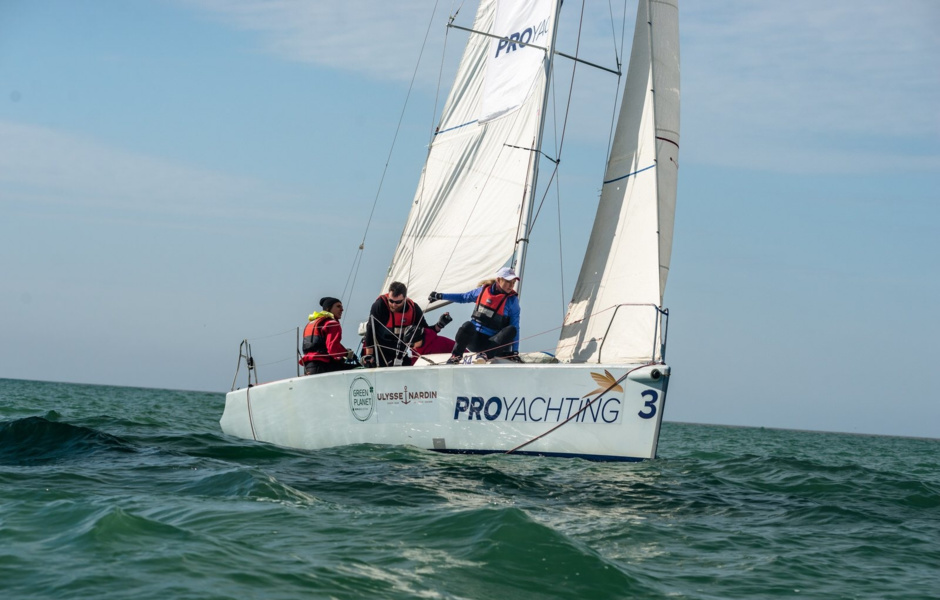 Training Format: International Yacht Training theoretical course via videoconference.

Duration: Course volume has not been affected by the transfer online. It still has 12 lessons of 3.5 hours (i.e. 42 hours in total). The first lesson will take place on April 11th from 12:00. Further the group will meet at 18:00 on Tuesdays and Fridays.
Feedback: yes
Price: The company has reduced the price for quarantine time by 10 000 rubles. Now it costs 20,000 rubles instead of 30,000.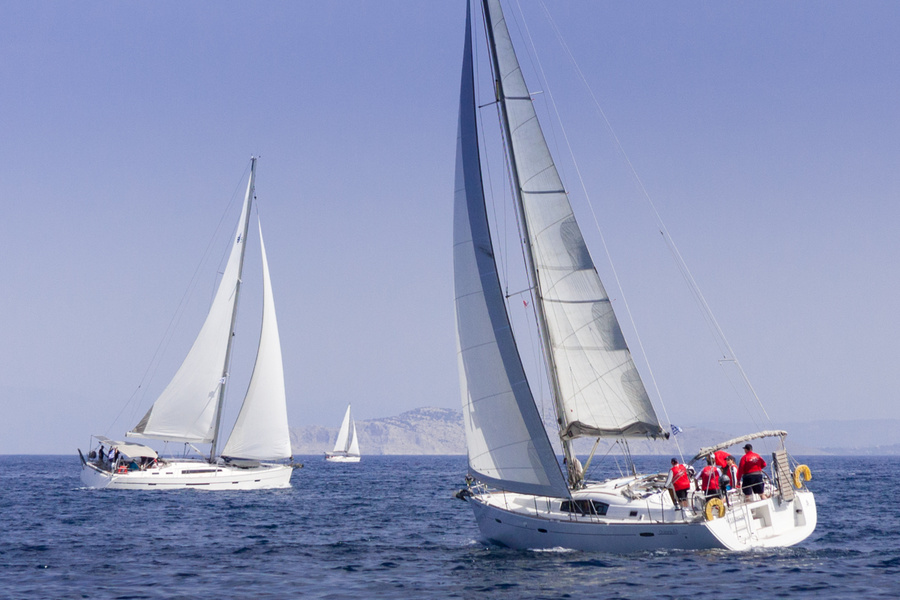 Study format: independent study of the International Bareboat Skipper IYT theoretical course, which is suitable for further practice on the Day Skipper RYA or Inshore Skipper ISSA programs.

Duration: Access to materials for 4 months.
Feedback: Yes
Features: The Center provides access to all necessary materials, exercises and tests. Pupils learn theory from Vladimir Vatrunin's textbook.
Price: 10 000 rubles.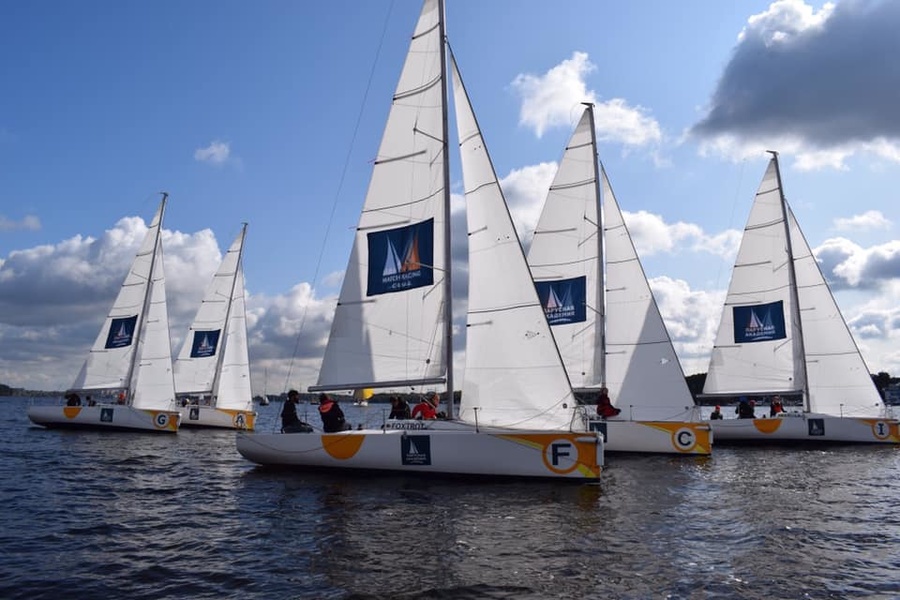 Format of training: theoretical courses Bareboat Skipper IYT and Helmsman«Day Navigation in a» special program. To proceed to the next lesson, you must pass the online test, which replaces the homework. After completing the course, students will have to attend in Moscow face-to-face practical lessons on navigation and map work, and will be able to choose three more lectures to their liking. All five lessons will be free of charge for them.

Duration: Access for 3 months.
Feedback: yes
Features: On course Bareboat Skipper can be registered not only adult, but also teenagers who have already turned 16 years old. The program in which training passes, is accessible not only on mobile devices, but also on the personal computer.
Price: 22 000 rubles per course.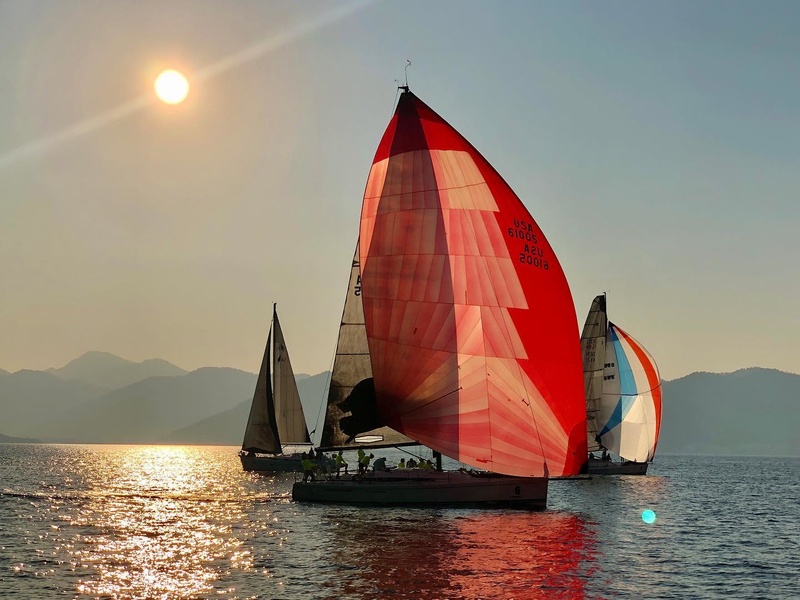 Training Format: Online lectures to help you learn about the International Bareboat Skipper IYT and VHF Radio operator IYT courses. Students will only be able to access the new lesson after they have successfully passed their previous tests.

Duration: 10 days. There are no restrictions on the revision of previous videos. They will remain open to cadets forever.
Feedback: yes
Features: The IYT skipper license is not valid in many countries without a radio operator's certificate, so the full training package includes the VHF course. Training is carried out according to the book Yacht «Captain Coastal Navigation», edited by the main course instructor Dmitry Korovyakov.
Price: the Bareboat Skipper course together with the practice course will cost from 990 euros. This price includes the skipper's certificate and the VHF radio operator's certificate. The VHF Radio operator online course will cost 200 euros separately, taking into account the design and delivery of the certificate from Canada.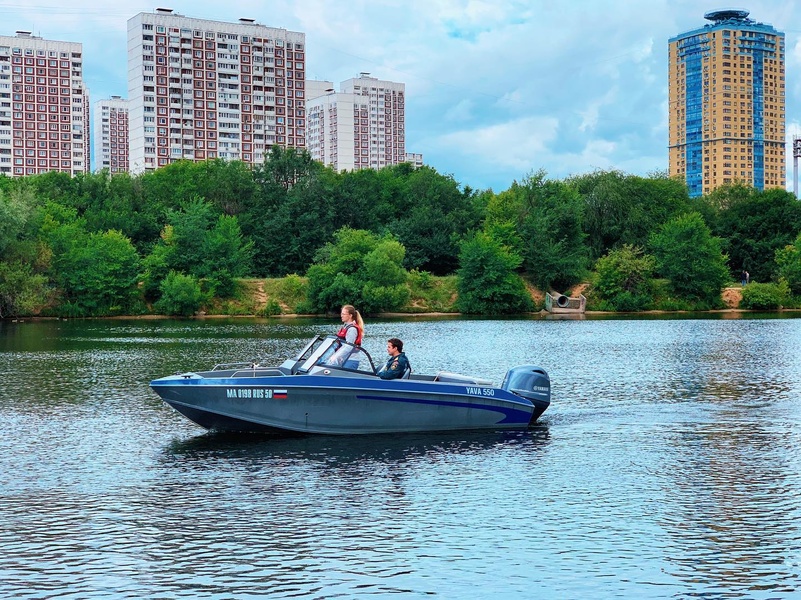 Format of training: independent development of the program of the selected course. Tutorials, video lessons and exam tickets are provided to the student on a specialized website.

Feedback: yes
Special features: The Center offers courses in 9 areas ranging from the Russian rights of GIMS to the international rights of the highest category of Yachtmaster Ocean.
Price: The cost of a distance course IYT International Bareboat Skipper Certificate is 28 000 rubles.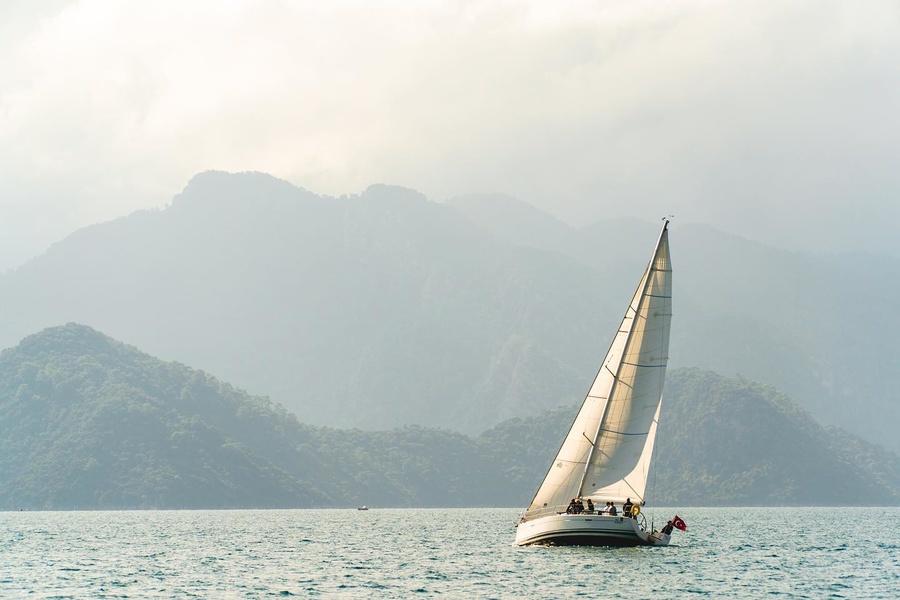 Training format: video lessons on the theoretical course for obtaining Russian GIMS rights. Internal examination at school is a credit test, designed for 45 minutes. In each ticket (one for each theoretical block) can make 2 errors.

Duration: Training to qualify for the boat will take from 1 week to 2 months. If you need access to the lectures for a longer period, you will have to pay additional 1000 rubles for each next month.
Features: video lessons will be interesting not only for beginners, but also for those who already have rights, but want to refresh their knowledge.
Price: The cost of courses is 5500-7500 rubles. You can train for all 3 categories of rights («inland waterways,»«seaways and» sailing«boat)»for 16500 rubles. Course IYT - 23 000 rubles.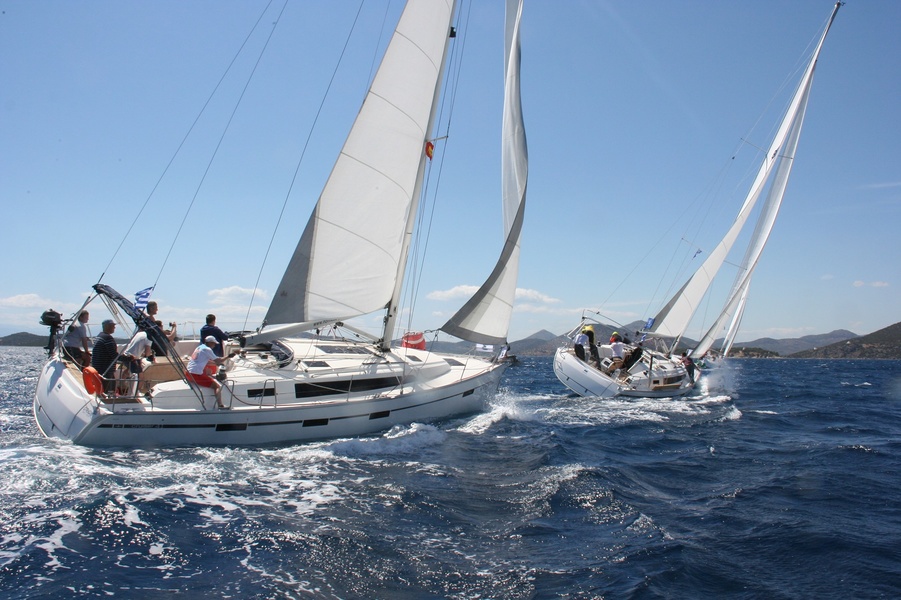 Study format: from the end of March, the school transferred all the theoretical classes that used to take place in class to online. The company offers webinars for 11 courses, including training of IYT captains and VHF radio operators.

Duration: depending on the course from a few hours to 3-4 weeks.
Feedback: yes.
Special features: The school offers separate courses on yacht acceptance, navigation in northern Europe and first aid.
Cost: a two-hour master class in knitting sea knots can be booked free of charge, the price of other courses varies from 1.5 to 18.8 thousand rubles.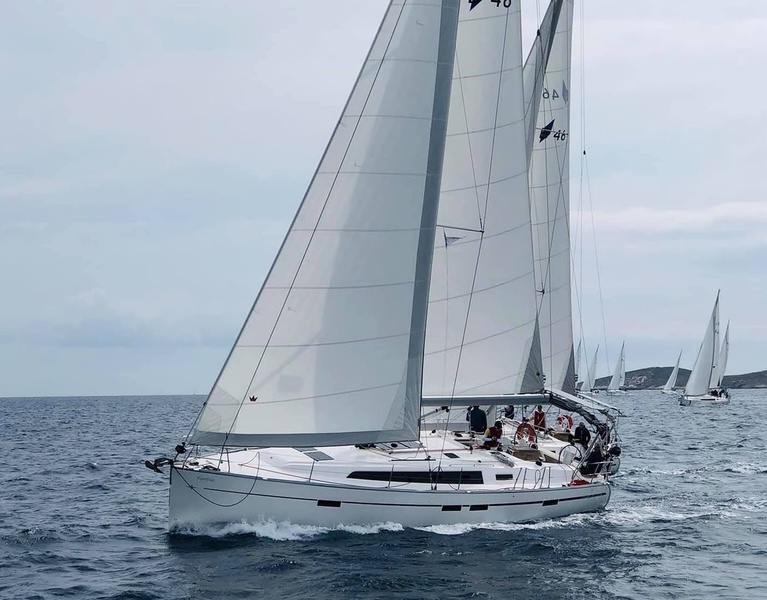 Study Format: Materials on the «University website.»

Duration: Paid courses are available for 30-60 days, free of charge for an unlimited period.
Special features: The «University» offers more than 80 courses which are suitable for both beginners and experienced yachtsmen. The subjects are very diverse: here you can not only become a yacht helmsman, a «competent crew member, a»radio operator and get skipper's rights of Russian or international standard from the All-Russian Sailing Federation, but also master meteorology, yachting English and even first aid skills.
Price: The cost of paid courses varies depending on the content from 50 to 10 000 rubles. In this case, for regular students there are discounts: for reposting in social networks, the organizers are ready to discount «the price of the» following courses at 25%.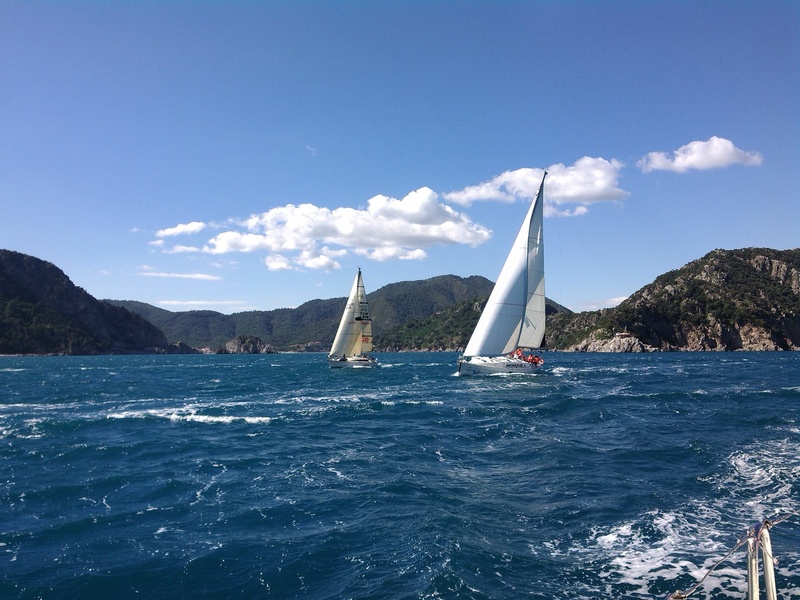 Study format: The school offers two options for the International Bareboat Skipper IYT online theoretical course. Students can watch the course recording or participate in webinars on weekdays.

Course Duration: Course registration is 13 lectures with a total duration of 18 hours. Webinars - seven lectures, which begin at 18:00 and last 2.5-4 hours.
Feedback: yes
Features: it is possible to receive the certificate under program VHF Radio operator.
Price: the cost of the course in the entry 7000 rubles. Participation in webinars is 15000 rubles. If desired, webinars can be paid for one. The cost of each lecture in this case is 2500 rubles.
Price of a full course International Bareboat Skipper IYT in the Yacht«Academy (theory +» practice) - 69 000-77 000 rubles. Practical classes are held in St. Petersburg, Sochi and Anapa. Students of the distance course will take the theoretical part again, but the cost of basic training for them will be reduced by the cost of the online course.
Yachting seasons: - 87 000 - VHF Radio operator.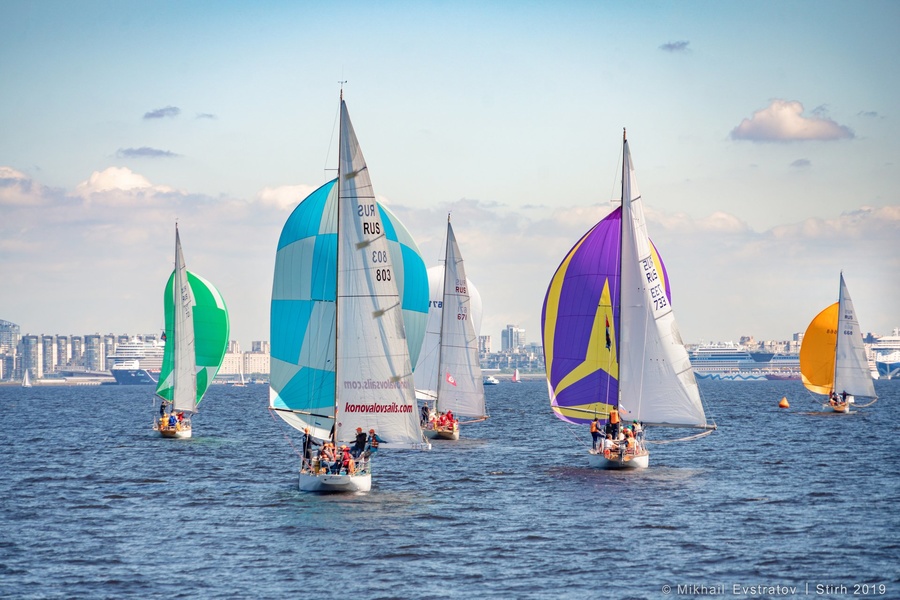 Training format: webinars at the Inshore Skipper course or independent study of theory at the IYT Bareboat Skipper course. The school provides access to a list of literature (some books can be found on the school website) and a list of questions.

Duration: Inshore Skipper - 9 theoretical classes (27 academic hours) on Tuesdays and Thursdays from 19:30 for 2 weeks. IYT Bareboat Skipper - week.

Feedback: yes
Features: Inshore skipper - theoretical course, practice after which is discussed separately. The closest group will start classes on April 8. IYT Bareboat Skipper - full course, you can not pay only for the theory, the main training in this case takes place in the school full-time in St. Petersburg format intensive. The closest of them is planned from June 1 to June 7. In the first half of the theoretical knowledge is tested and clarified, and in the afternoon there are training sessions in the Gulf of Finland. Practical exams take place during a 2-3 day cruising trip around the bay on a cruising yacht.
Price: theoretical course Inshore skipper 27 000 rubles. The full course IYT Bareboat Skipper - 87 000 rubles.