PROyachting established a new regatta in Moscow together with the law firm Tenzor Consulting Group - Tenzor Cup by PROyachting. The prize fund of the competition will be half a million rubles.

«Europe is very likely to be closed this summer, but that doesn't mean that sailing life in Russia will freeze. It is very important for us to offer Russian yachtsmen a decent alternative for racing in this time»of crisis," says PROyachting ideologist Ekaterina Skudina.

Races at«the most modern and numerous mono-fleet in Moscow» will be held in four stages. The main battle from June 27 to August 30 will take place in the water areas of Pirogov and Khimki reservoirs in the north of the capital on the basis of yacht clubs PIRogovo«, Royal Yacht»Club and the Manor Gals«. Final, the exact date of which will be determined later, will be held in Sochi at the resort of«Imeretinsky . It is tentatively planned that it will be held in October.
The cost of participation in one stage for full teams, which do not require a skipper, will be 40000 rubles. Individual participants in the teams will be united skippers PROyachting. In this case, participation in one stage will cost 15000 rubles per person.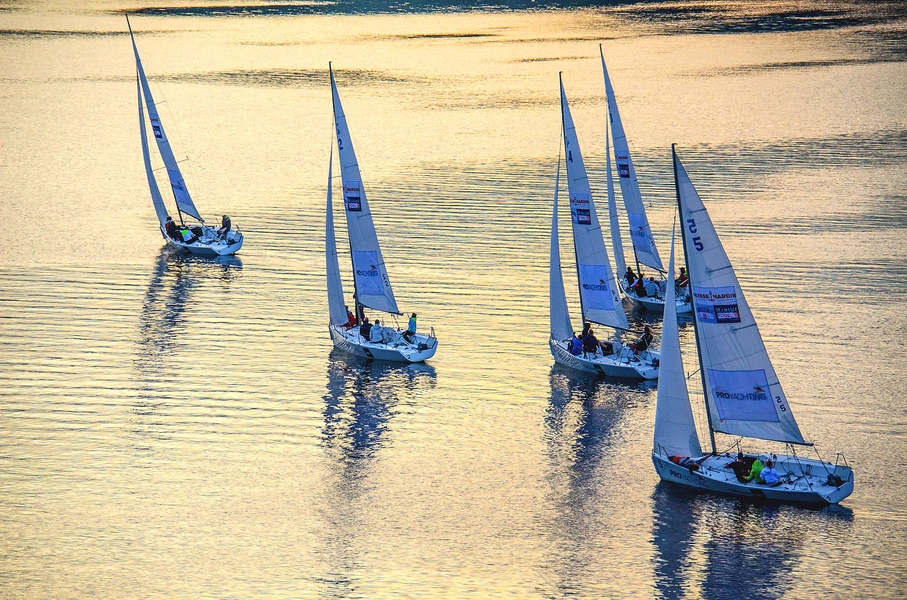 The traditional weekly PROyachting regattas at Moscow's Vodnoy Stadium will start this week. First Tuesday Warm-Up Race will take place on June 16th, Wednesday Night Race - on June 17th and PROyachting Fun Race - on June 18th.