Holidays on the water in Russia, of course, will never be the same as in the Mediterranean - at least because it is mainly a river holiday. However, you can try to get service at the superyacht level - we already have charter companies that understand what it is made of. Below are some tips for those who are planning a vacation on the water in Russia this year.
Choose a charter broker that works in Russia on terms and according to MYBA standards.
MYBA, the Mediterranean Association of Yacht Brokers, sets common standards for charter contracts in Europe. Under MYBA terms for chartering only fully equipped yachts with all necessary equipment and crew in proper condition and with valid insurance are provided.
According to MYBA standards, large yachts operate in Russia. «Balu» (49 meters) and «Novaya Zvezda» (35 meters) are the largest charter yachts in the Moscow region.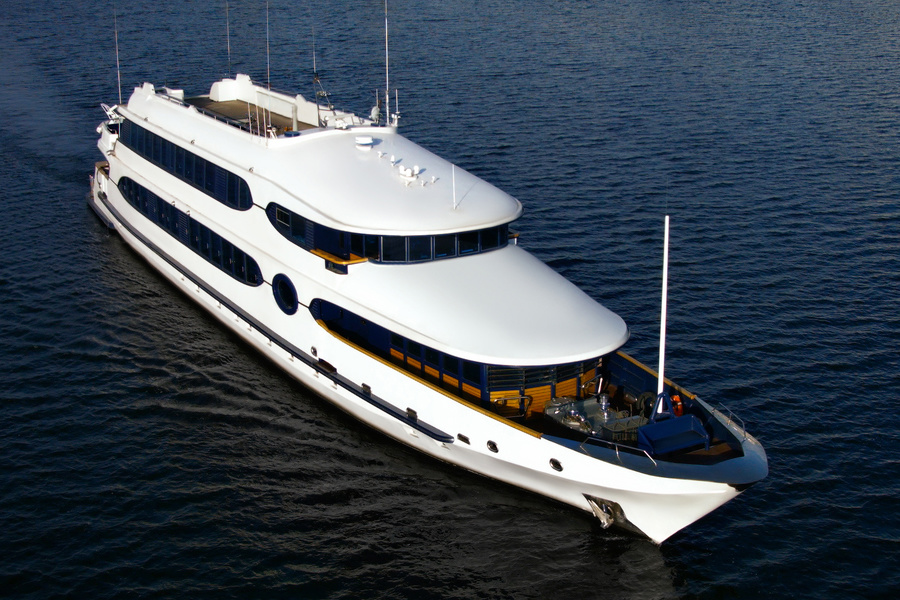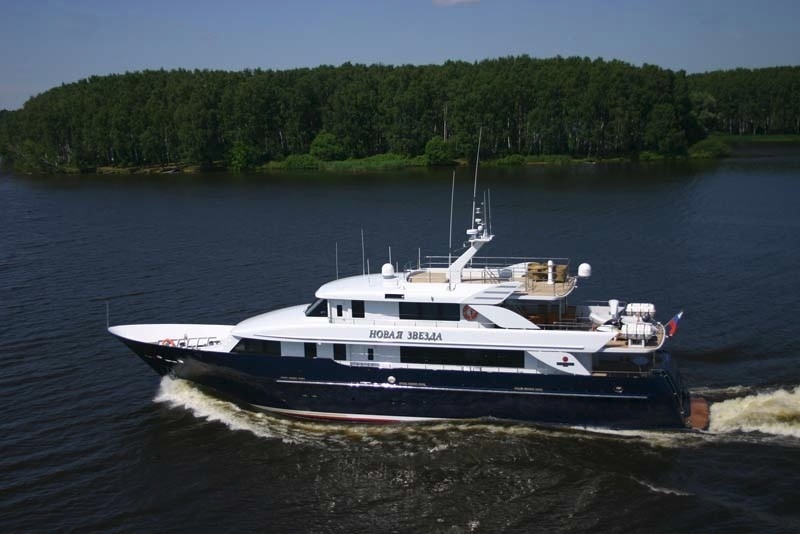 If you are going to cruise with a large company, choose a yacht that has a passenger transportation license
According to Russian law, only yachts with such a license are allowed to invite 12 or more people to cruise, and only for them a diploma and at least three years of experience with the captain is a prerequisite.
The «Balu»yacht has a license for passenger transportation. The crew of a «Balu» yacht consists of an experienced captain, assistant captain, ship's technician, sailor, chef and stewardess/ steward who will make sure that the cruise is not only safe but also extremely comfortable.
Choose a yacht with all necessary safety measures in place
On the right yacht all passengers must be insured, there must be enough life rafts on board to accommodate all guests in case of emergency, there must be AIS, GPS, echo sounder, lighting and other equipment that allows to sail the yacht safely at any time of day and with any traffic intensity.
Ask if there is a fire safety system on board and if it is in working condition.
At the «Ball», which we will often set as the benchmark for superyacht service, there is a FURUNO marine GPS and AIS system, a full lighting kit, two tenders and two rafts for 24 people, smoke detectors, a «cascade» extinguishing system and an 8-sleeve fire station.

Choose a yacht of comfortable size.
The number of cabins, the number of bathrooms, the capacity of the dining room, the availability of a so-called day head - a public toilet on the main deck - are things worth paying attention to.» Six cabins on the «Ball, all with their own bathrooms, are more than any other yacht on inland waterways of Russia can offer. The 12 guests will feel very comfortable even on a long cruise - everyone can be gathered at the same time at a large dining table in the main salon, which is equipped with a day head, which means that guests do not have to go down to their apartment on the lower deck every time to wash their hands.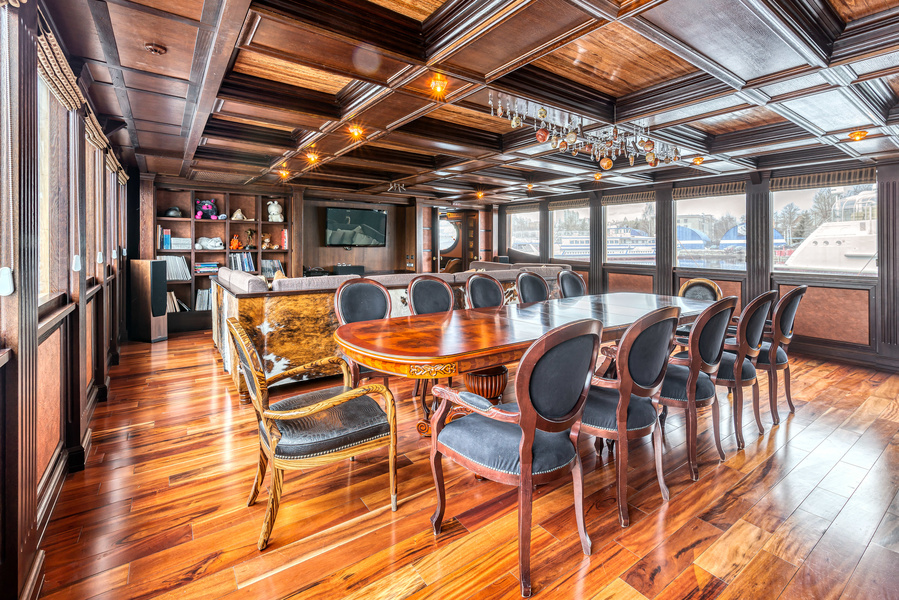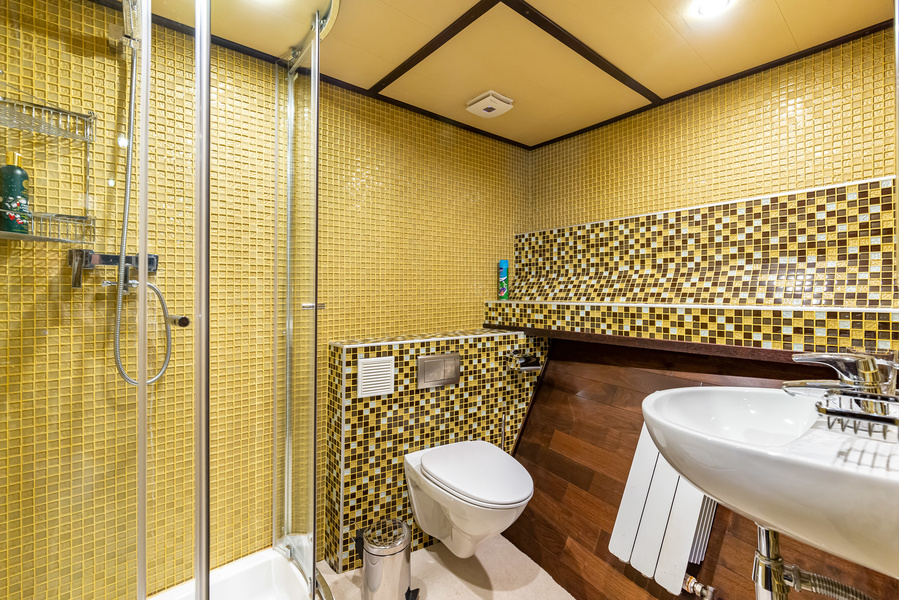 Pay attention to the equipment of the galley
If good food for you is a priority and you're thinking about cruising for a week, look out for galley equipment. The «Ballroom» Galley has five (!) refrigerators, including one wine. There is a barbecue, cauldron, panini grill, oven and coffee machine, which allows you to prepare a variety of dishes of both European and Asian cuisine.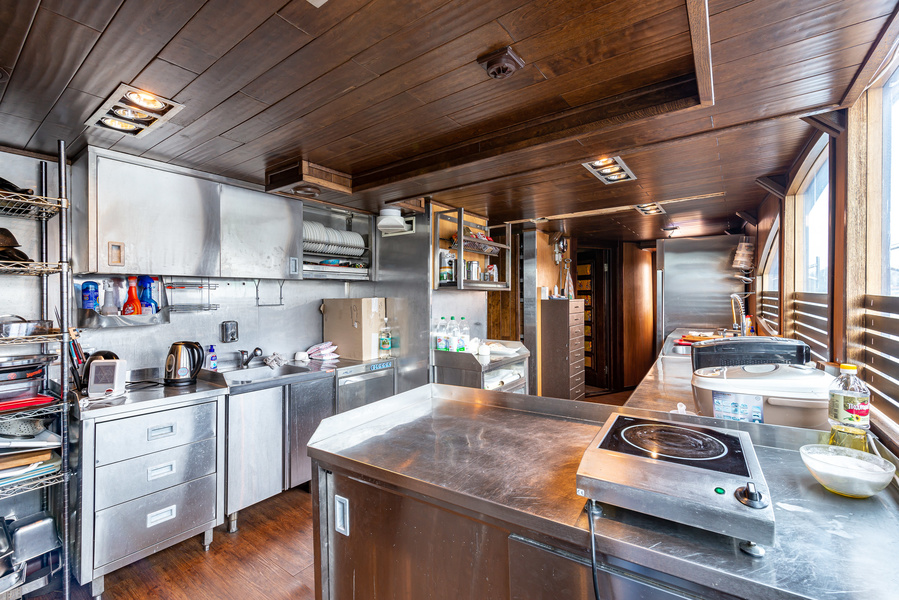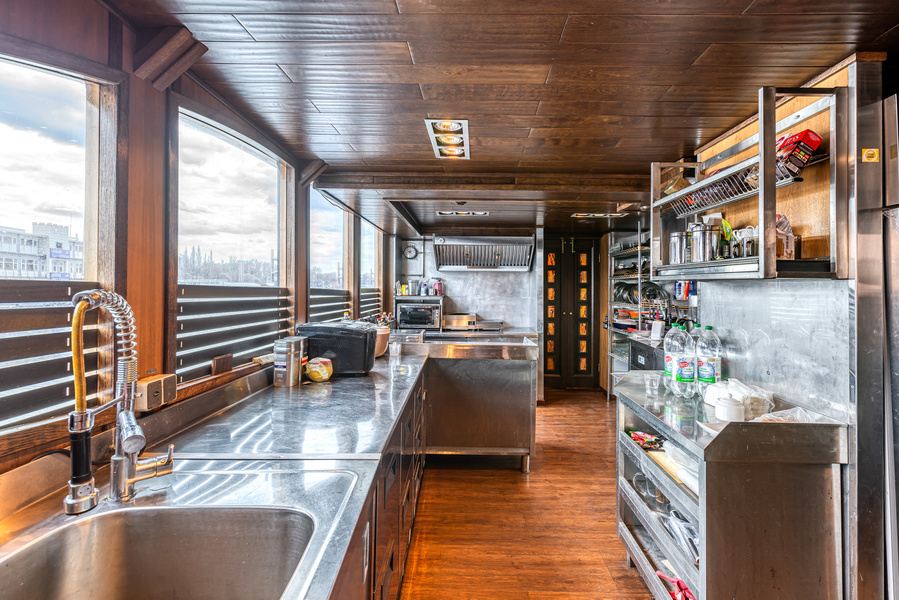 Find out what additional services your charter company provides
As a rule, all major charter brokers cooperate with catering and event-agencies and can offer at least good cuisine and organization of the holiday on board turnkey. But there are also those who are ready to offer transfer services by executive class cars (not only to the boarding and disembarking point, but also throughout the whole route) and even helicopter transfer services. All this can be offered by Boutique.Yachts, the official charter broker of the «Balu» yacht.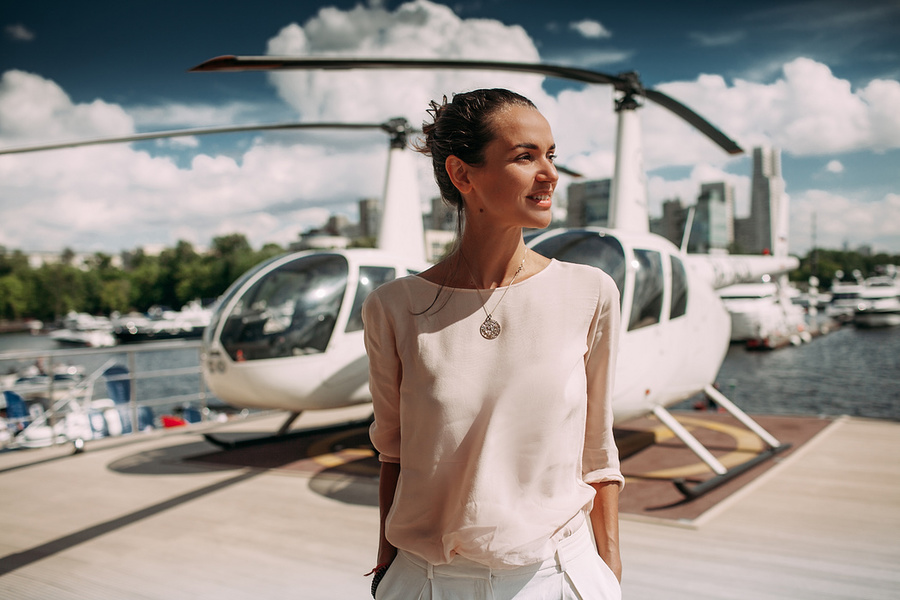 Choose the itinerary that best suits your interests
The most «civilized» vacation can offer near Moscow reservoirs and water area of Sochi. Near and Middle Volga are suitable for fans of Russian antiquity and history, you can form an interesting route to religious places. The most universal route is Moscow - St. Petersburg. This is a long route that will have everything - and five-star resorts, wild places, temples, and historical monuments. «Diamond» of the route - the largest in Europe Ladoga Lake with its islets and rocky rugged coastlines, which will not resemble the scenery of the French Riviera, but can be compared to a cruise on the Aland Islands of Finland.
Yacht «Balu» offers all these routes, except Sochi. In the water area of Sochi similar level of service can offer a 38-meter megayacht FX, which can be rented through a broker Charterly.