Last weekend at Pirogovskoye reservoir twenty strongest teams of Russia competed in J70 class for 500 thousand rubles prize fund. This is exactly how much will the winners of the Tenzor Cup by Proyachting, a regatta organized jointly with the law firm Tenzor Consulting Group.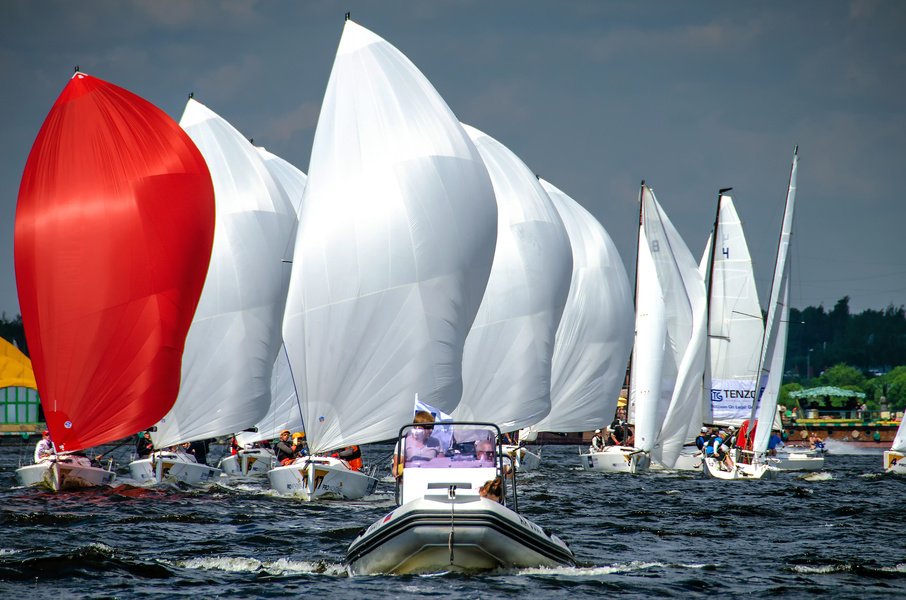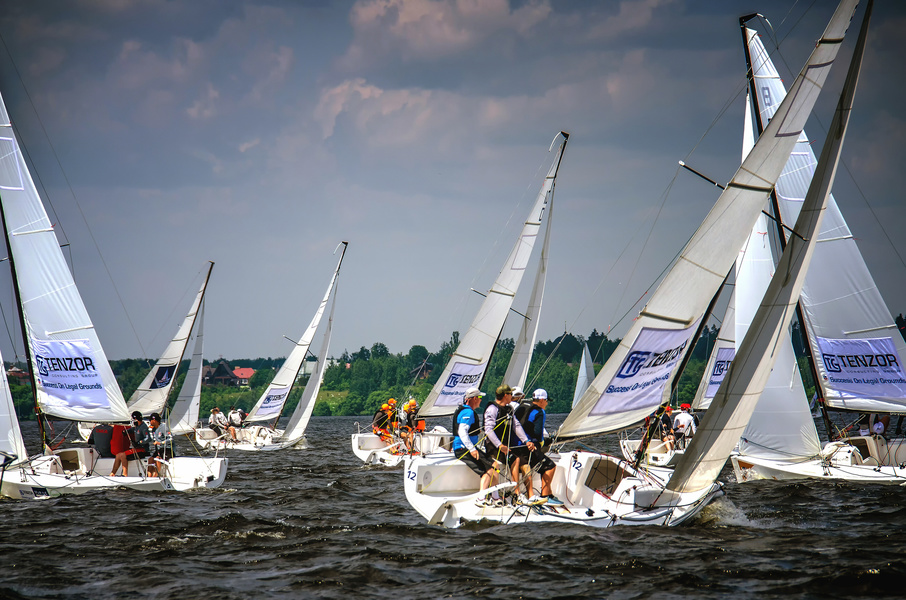 Denis Cherevatenko's DC Team came closest to the coveted prize at the first stage of the regatta. They managed to come in the first three in four of the six races held on Saturday, June 27. As well as the M-Sailing Team of Andrey Malygin, who stopped a step away from winning, came in second place with a one-point gap.
«I had the feeling that we were not in Moscow, but somewhere in Italy. Good wind, good refereeing, good distance, strong opponents. Any of these 20 teams could have been ahead of you. The strongest fleet gathered here, we couldn't miss such an event in no way. The organization is chic, partnership between PROyachting and PIRogovo is a big plus for sailing Moscow. Everything was great», - notes Denis Cherevatenko, DC Team helm.
«It was very difficult. As for the J70 fleet, the strongest and most titled yachtsmen have gathered here. Perhaps, the most memorable moment for us was the moment when we rounded the last mark fourth or fifth and finished first, -»says Andrey Malygin, helm of M-Sailing Team.
Valeria Kovalenko's ArtTube team has finished the top three.
Thank you very much for the strong line-up, for a good race, for a good refereeing, for a great organization. Yesterday the conditions were quite difficult, we are really very tired. It was hot, plus we didn't manage to practice before this stage», - shares Valeria Kovalenko, ArtTube helmsman.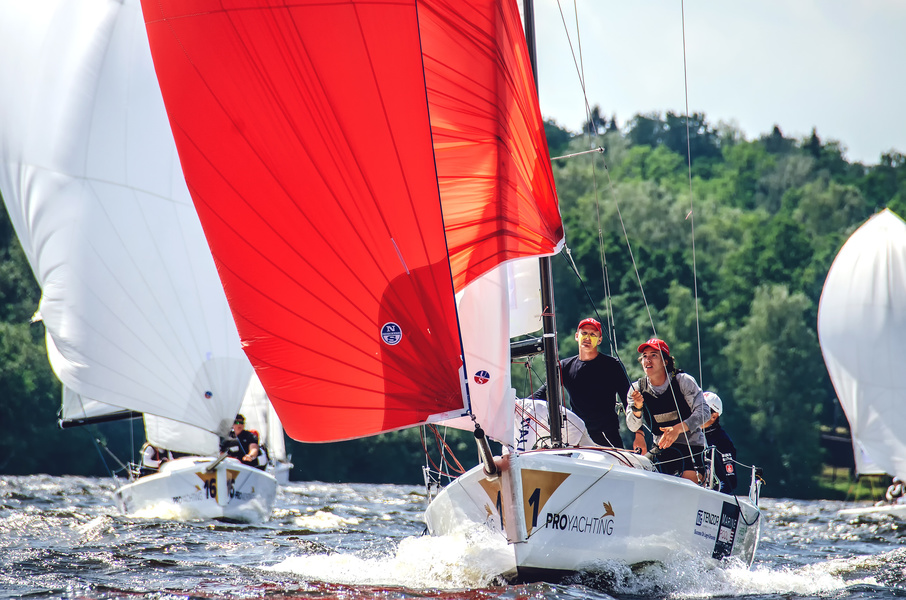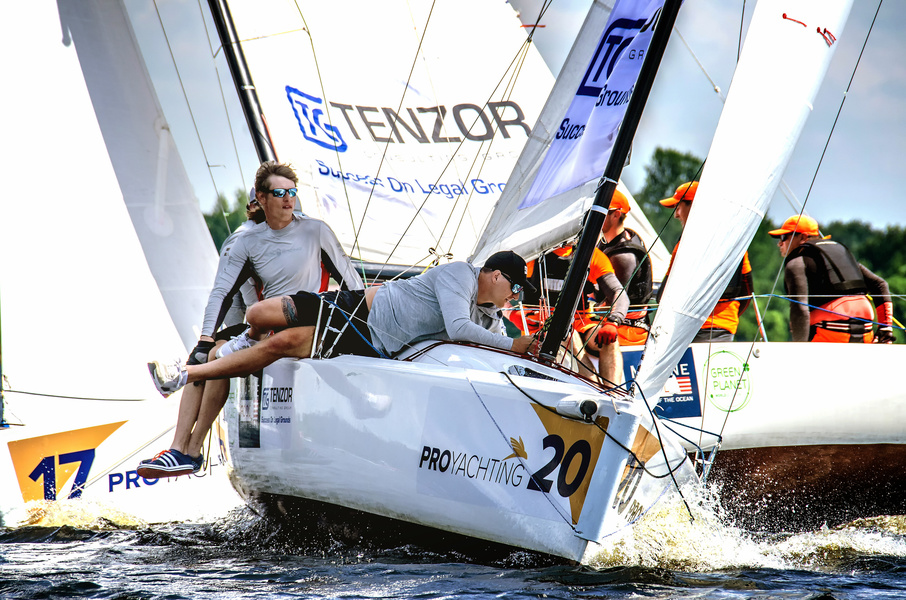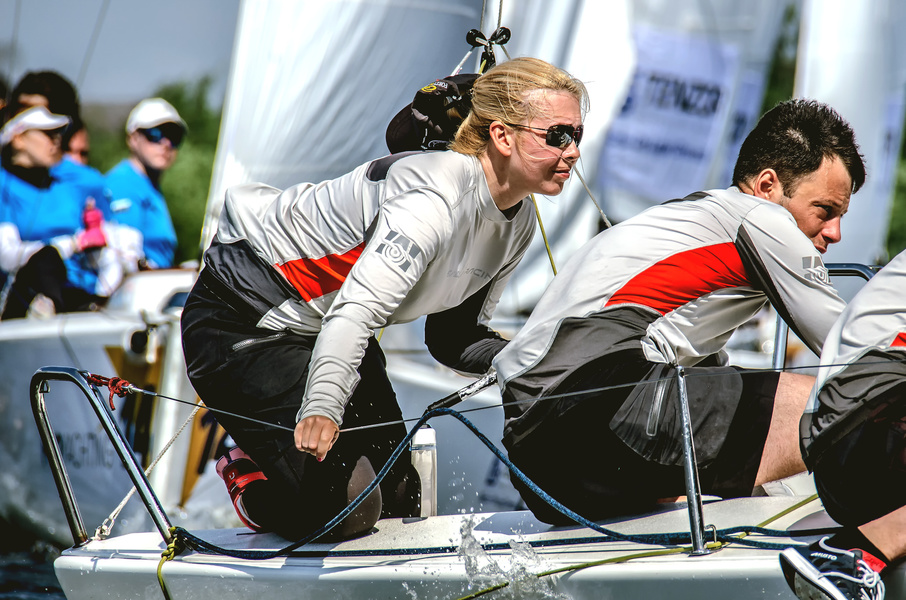 Among the participants of the Tenzor Cup are such famous yachtsmen as the Sheremetyev brothers (their team Leviathan «won the Nord Stream Race in 2019»), multiple world champion in Melges 32 Tavatuy Evgeny Negudnikov«», the creator of the class.«M&Ka Alexander Ezhkov,»multiple champion of Russia in DN boats class Valentin Uvarkin and Anna Basalkina, who took the third place among two crews in Rolex Middle Sea Race 2019.
«When we announced the Tenzor Cup by PROyachting, nothing was clear about the upcoming sailing season. When we can start and if we can do the four scheduled stages, but we still took a risk, and not for nothing. We got 20 teams very quickly - these are strong, serious crews. The teams fought for every meter of the distance, there were collisions, there were protests - the fight on the distance was enchanting, - says Mikhail Kondratyev, CEO of PROyachting. - Such event would have been impossible without Tenzor Consulting Group, this company loves sailing and tries to involve as many people as possible.

The second stage of Tenzor Cup by PROyachting will take place on July 25-26 at the Royal Yacht Club. Registration for it is already open. The third stage will take place on August 29-30 at the Yacht Club Manor« Halls . Final will take place at the Black Sea resort «Imeretinsky and is» scheduled for October, its date will be announced later.