A film about the British crew of a Maiden yacht under the direction of Tracy Edwards (Tracy Edwards), who in 1989 became the first women's team in the history of Whitbread Round the World Yacht Race (later - Volvo Ocean Race), has finally officially reached Russia. As part of the international documentary film festival Beat Film Festival, it will be available at the metropolitan cinema October «8, 10 and» 12 August. It will be shown in English with Russian subtitles.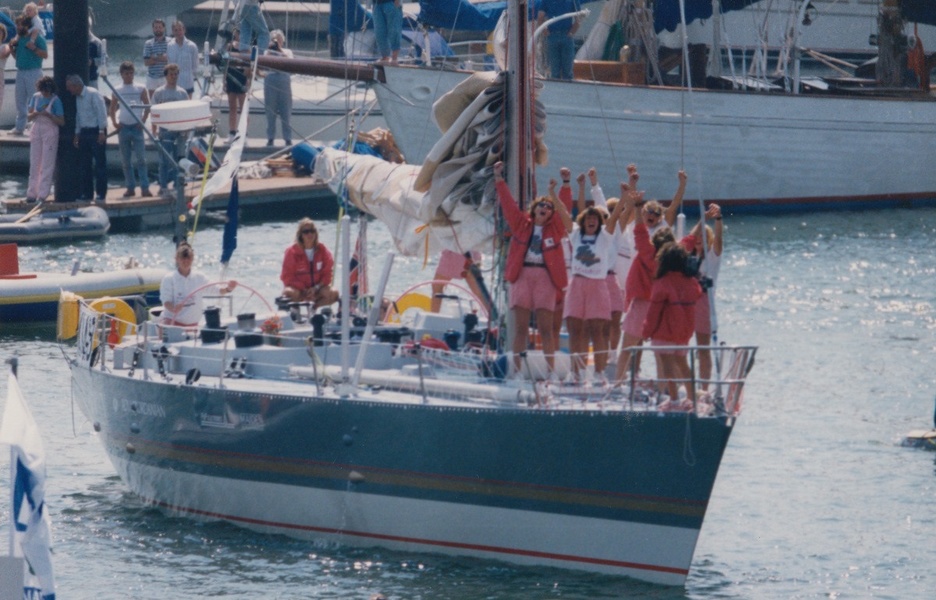 After the first session, with the support of the Wind» «Force School, there will also be a public-team« Race for Dreams: how sport helps women achieve their dreams,»which will include a master of sports in sailing and winner of international regattas Alexandra Chizhova.

The film by Alex Holmes was first released in the UK and Ireland on March 8, 2019. He was shortlisted for the 92nd Oscar «(although» he never» received the Best «Fiction Documentary nomination) and won the BAFTA award for his outstanding debut in cinematography.

From August 1 to 14, the film will also be available for viewing on HD Film Search.
In honor of Maiden«'s show in» Moscow on August 6 from 17:00 to 19:00 Wind «Power will hold free hour sailing training in Strogino».
80 people will be able to take part in them. In order to be included in their number, it is necessary get a ticket to Maiden «session» иsign up for training on the school's website.