PROyachting's Tuesday Warm-Up Race, a weekly evening amateur regatta, attracted more participants than usual to the water area opposite the Royal Yacht Club in Moscow's Water Stadium on 25 August. Customers, friends and colleagues came together to congratulate PROyachting on its birthday. A total of 19 teams of various levels, ranging from 3 to 6 people, went on the water to compete in the 6.93-meter J/70 sailboat race.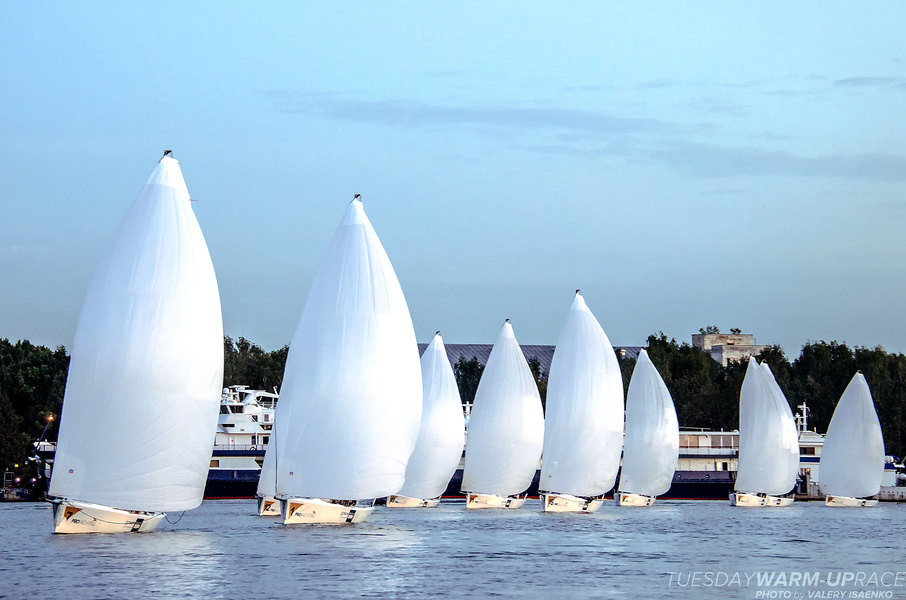 «In 7 years we have grown a lot - now our yachts are standing not only in Moscow, but also in Moscow region, and in Sochi. However, we always celebrate the birthday of the project in the Royal Yacht Club - it is thanks to the help of the Yacht Club and the support of its co-owner, Anton Dolotin, that we were able to develop an active sailing life in this place, -»says the founder and ideologist of the PROyachting project Ekaterina Skudina.
The weather did not allow to make the competition really big: because of the very low wind only 2 races were possible. At the first start it was decided to shorten the distance as it would have been very difficult for the sailboats to keep moving. The competitors had to wait for the start of the second race.
Despite this, during the races we found a place both for excitement and struggle. The teams were wrapped around a dense fleet, so the participants had to try not to break the rules by accidentally piling on the sign and not to run into each other. At low speed, the boats' maneuverability was limited.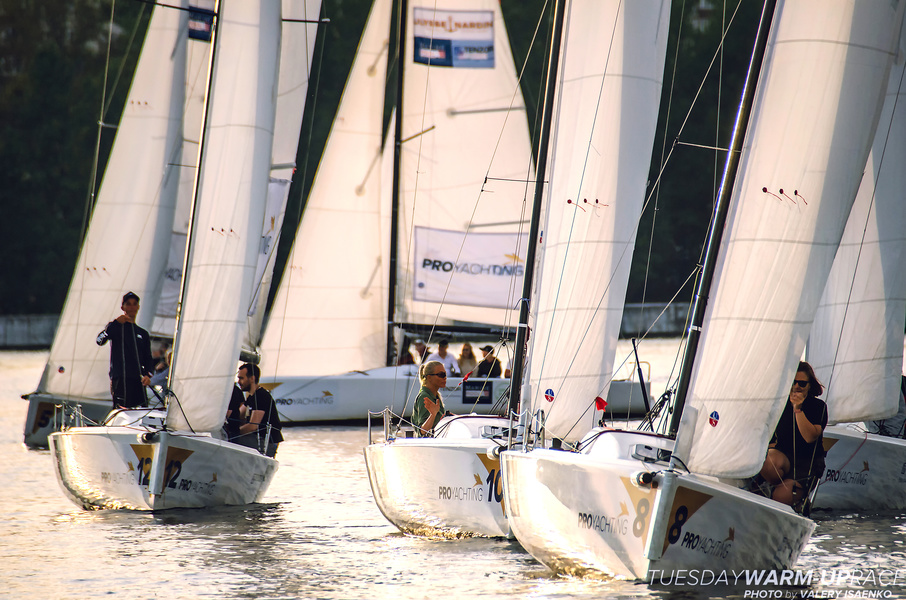 After the end of the competition the guests were offered a buffet (of course, with birthday cake) and a festive program. To celebrate the birthday of PROyachting, not only the winners of the regatta, but also all other participants received gifts this evening.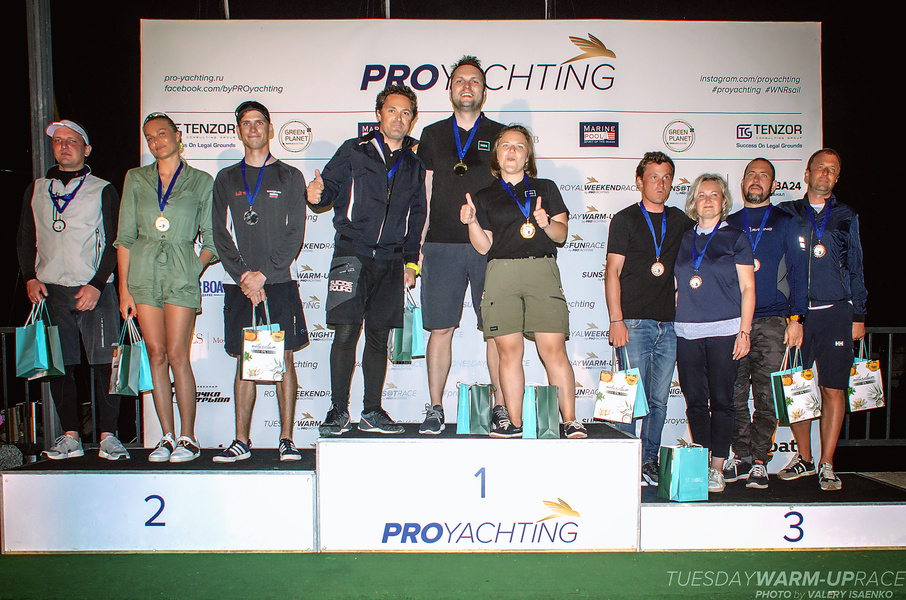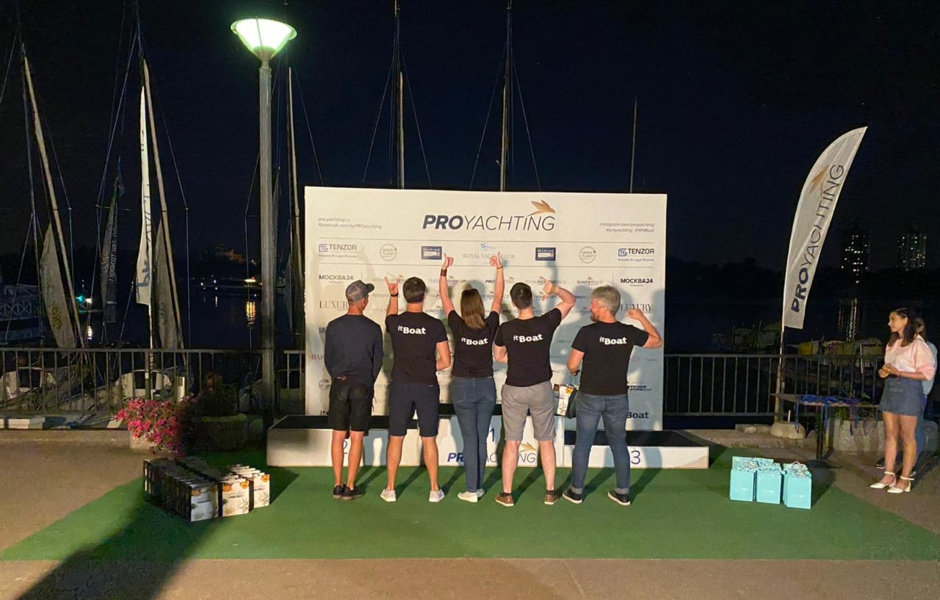 For a short interview with PROyachting CEO Mikhail Kondratyev and a report on the festive regatta see itBoat channel on Youtube.