The project of hydrofoil boat 343 was developed at the plant Krasnoe «Sormovo in Nizhny» Novgorod in 1957. 8.5-meter 6-seater outdoor boats were produced in the USSR for almost 30 years, until 1986. They were used both for passenger transportation and as service boats. The 80 hp engine allowed to pass up to 92 nautical miles without refueling at 27-32 knots (50-60 km/h).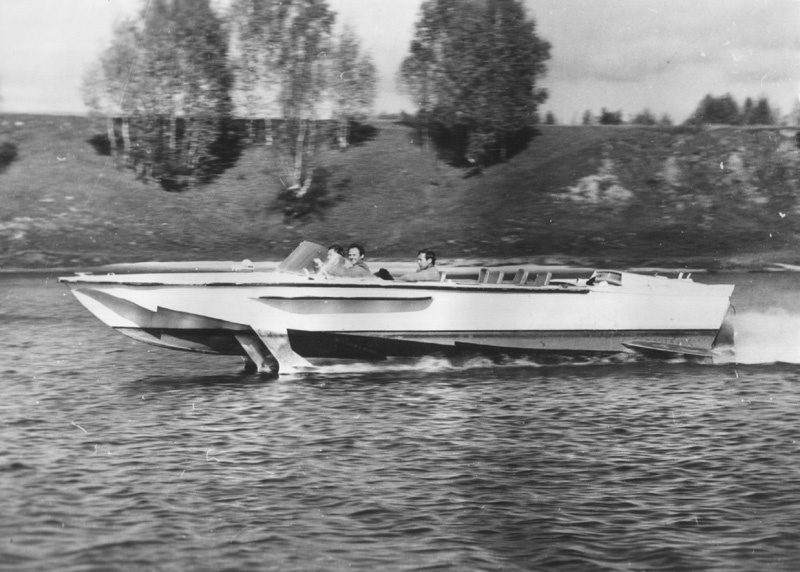 A team of young engineers and«Lightning Foyle specialists and»designers from Forma's studio took the shell of this boat as a basis and gave the project 343 a new life. After almost two years of work, they had a stylized retro hydrofoil runabout with an 80 kW electric motor. The combination of foils and an electric motor makes the boat quiet and stable. Less waves - less rocking! The sediment of the boat when it stands on the wing is only 0.5 meters. But even in displacement mode, it does not reach a meter.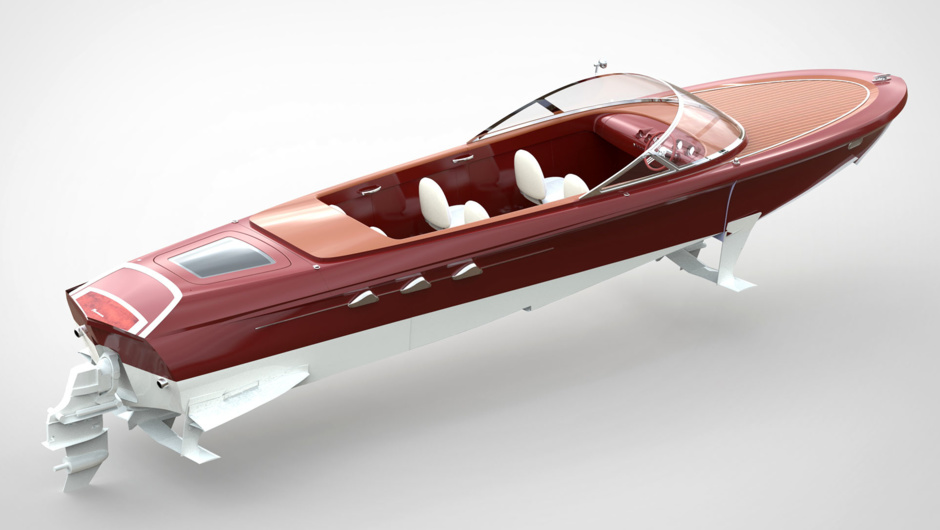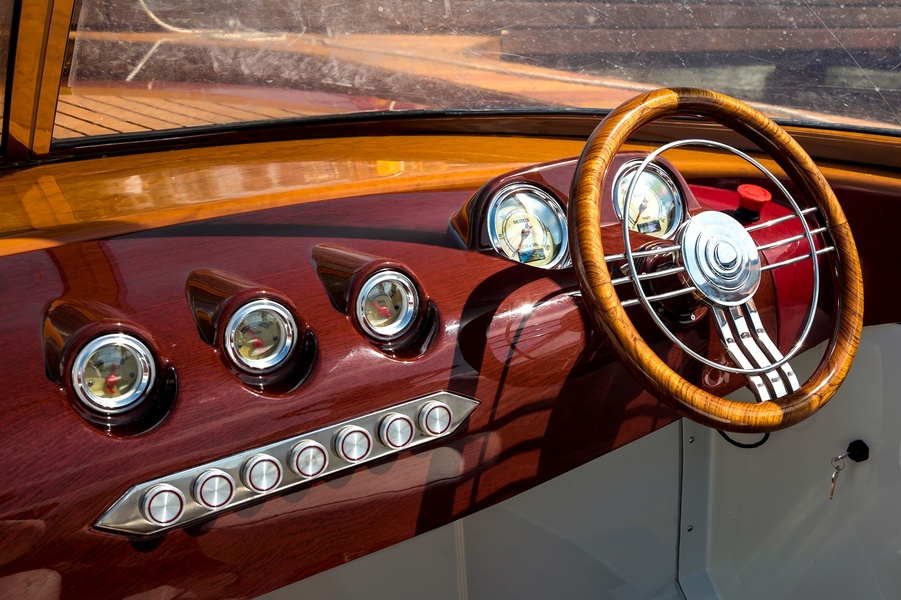 The length of the zipper body «is»8.9 meters, width 1.9 meters. The boat itself is made of carbon fiber, while the hydrofoils are made of carbon fiber and Kevlar. The deck is covered with artificial teak and the seats are upholstered in leather. Another point in favor of eco-friendly boats: all materials used are recyclable.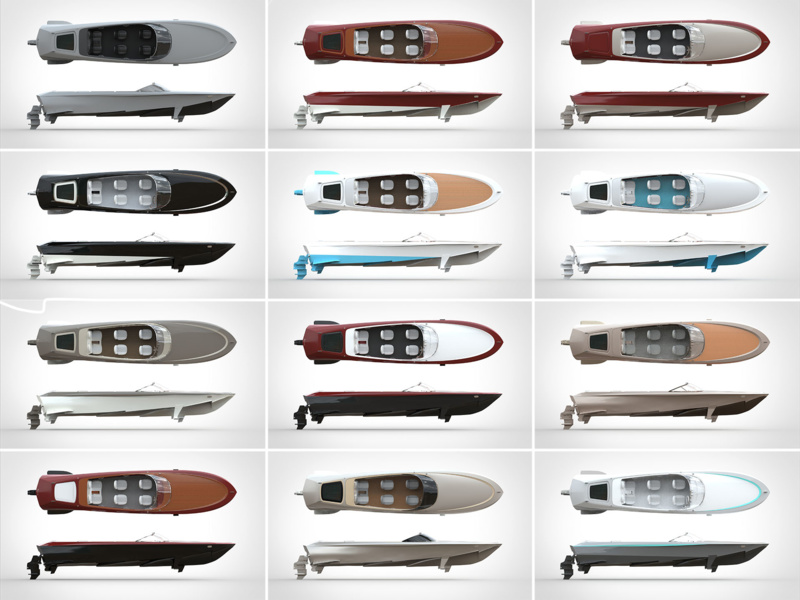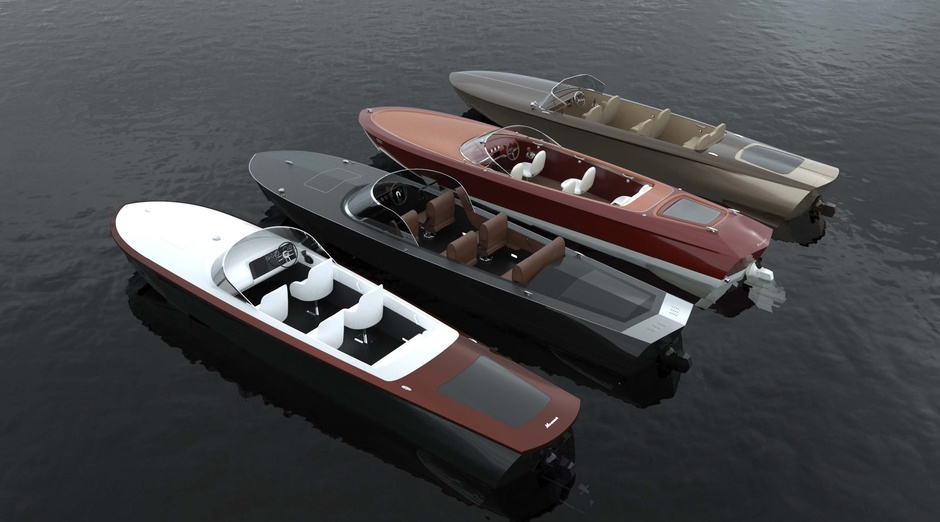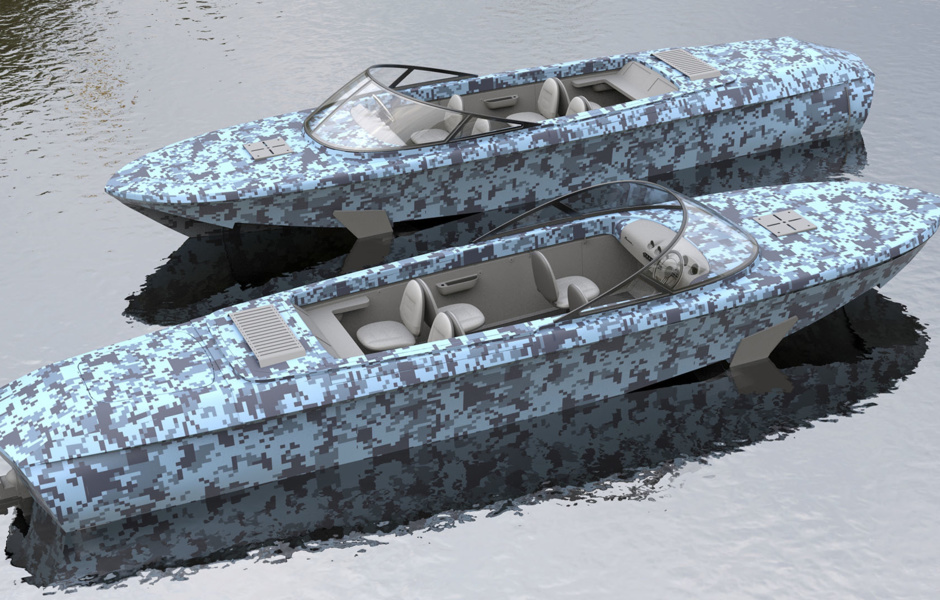 At opening of a roof the boat becomes similar in style to the car from 1970th.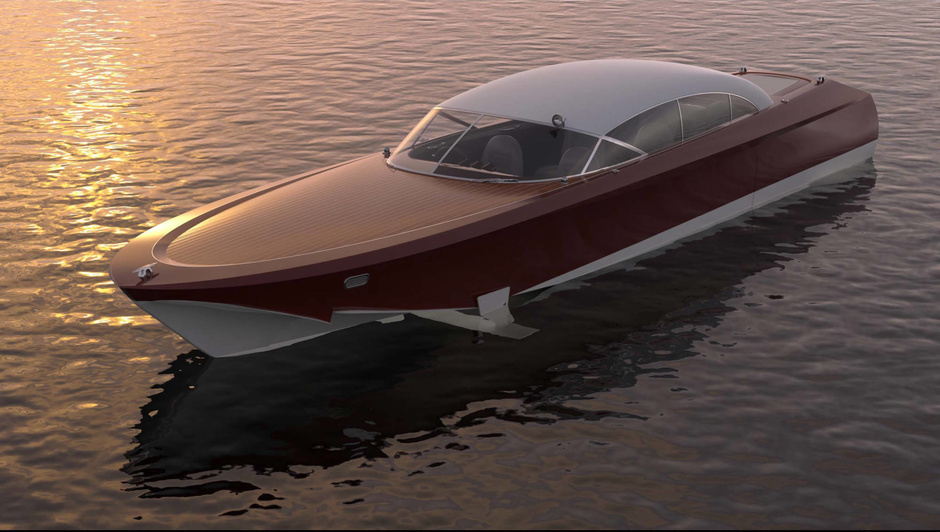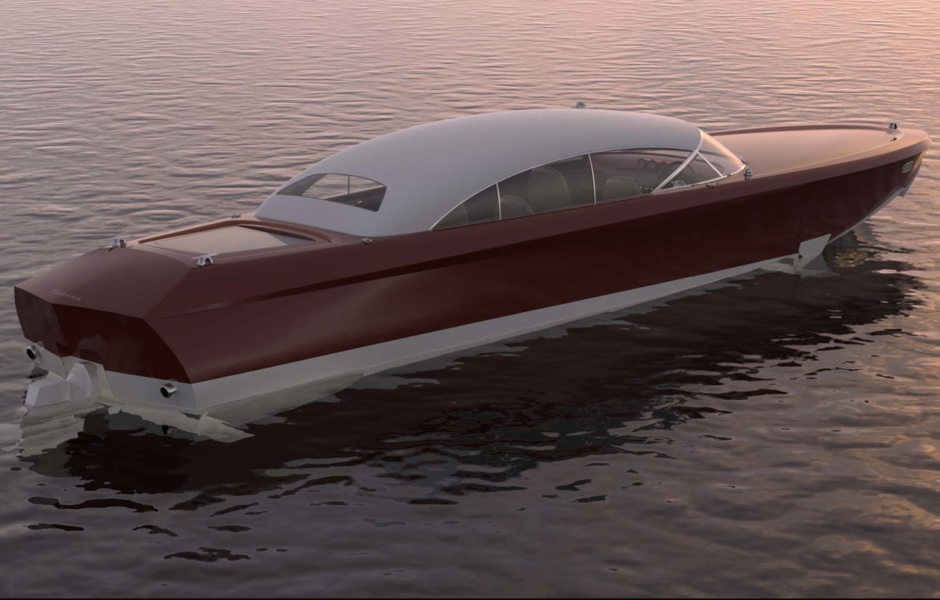 «Lightning» can be used as a tender, as a boat for family and friendly trips, and as a river taxi. In comparison with Volga«343 boats» became even faster. Now its top speed is 36 knots. Cruising speed ranges from 20-23 knots. The cruising range varies from 25 to 134 nautical miles depending on the speed.


In order to fully charge the battery, approximately 160 kW of electricity is required. Charging time ranges from 1 hour (with a special charger) to 3.5 hours (from a regular marina outlet). Optionally, the boat can be programmed to charge the boat on schedule. For example, it is convenient to schedule the process overnight to pay for energy at a cheaper rate.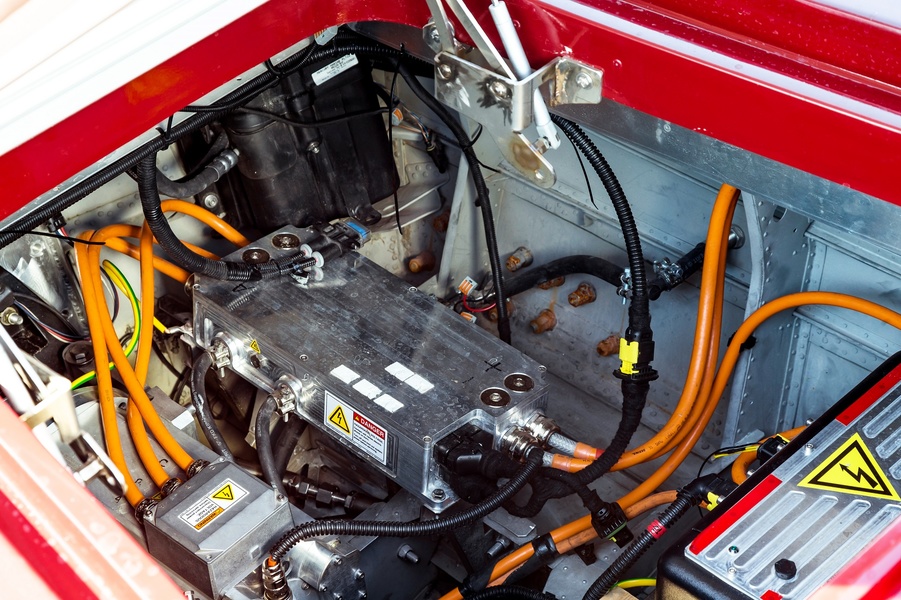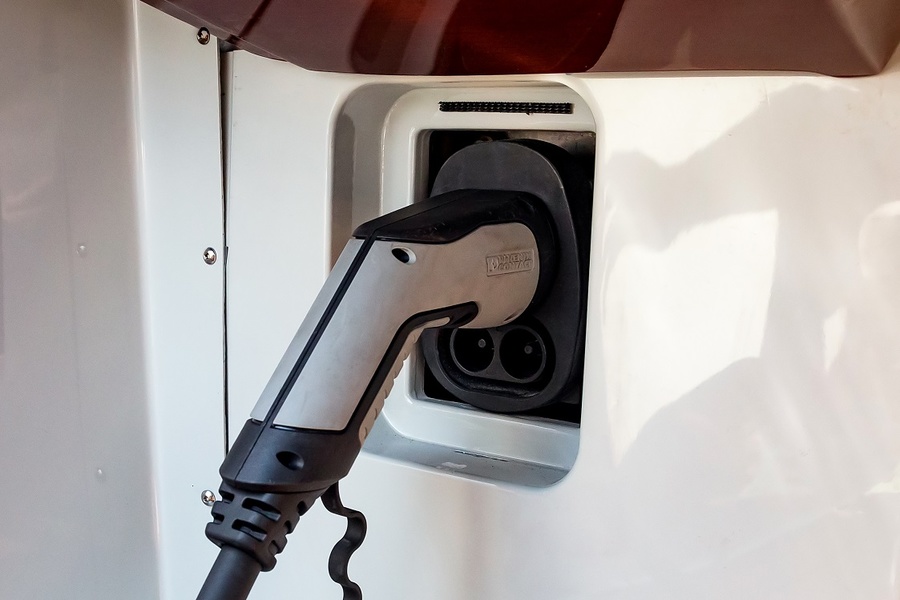 «Lightning»'s crew will never be away from a yacht club with a discharged battery. The boat's diagnostics system, which is permanently connected to the data cloud via mobile internet, will analyse the charge level and, if necessary, reduce the speed so that the power is exactly enough to return. All notifications about the boat's condition come to the owner's mobile phone.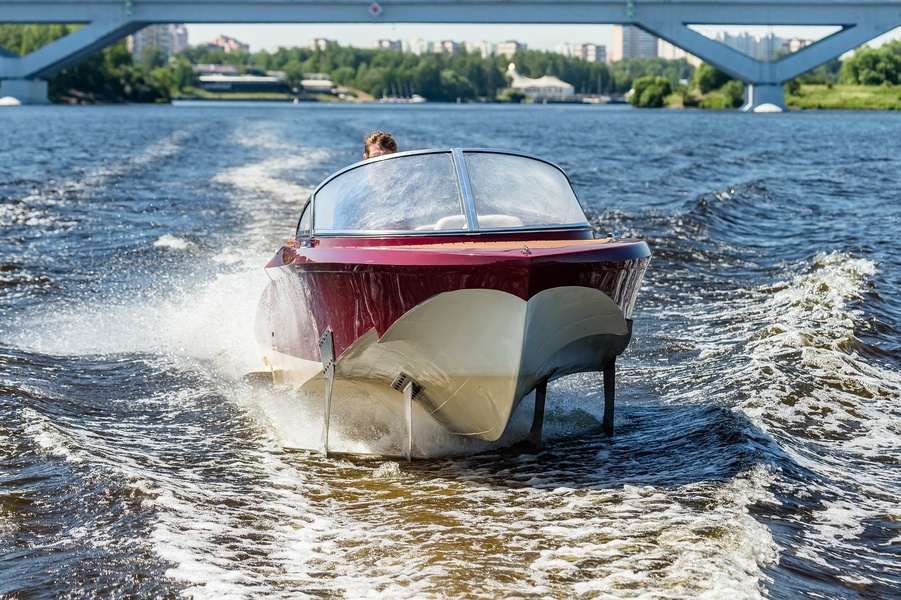 There is also a remote control system on board, and a smart autopilot can bring the boat home himself.
Make «Lightning» in Dolgoprudnom near Moscow. The first commercial copy was launched in May 2020.