Boat for sale
Special boats Kalmar 650 (2018)
7.00 m
50 engine hours
Russia, Saint Petersburg
Продавец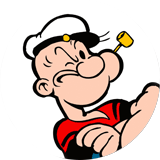 Description
Boat in new condition. Exhibition example. Warranty from the manufacturer for the boat and engines - 1 year.
Rigid hull is made by contact molding of monolithic fiberglass plastic. Thickness in the keel zone (width 500 mm) - 12 mm, bottom part - 7 mm, a side above the cheekbone level - 6 mm.
Keel line reinforcement - stainless steel strip, thickness 4 mm, width 60 mm.
Accessories:
- Bow reel with bowsprit platform. Tube F25 mm. Stainless steel AISI 304.
- Railing over the salon roof (connected to the deckhouse roof). Tube Ф25 mm. Stainless steel AISI 304.
- Handrail above the saloon entrance. Length 400mm. Tube Ф25 mm. Stainless steel AISI 304.
- Opened boxes in boards below the tank for mooring accessories.
- Mooring cleats 200 mm (2 pcs.), for ropes up to F14 mm. Stainless Steel AISI 316.
- Mooring eye in the underdeck locker for anchor end. Used for hooking of lifting sling.
- Anchor rope (up to 10 kg) on bowsprit platform (hoisting).
- Electric anchor winch 700W, on catwalk, with sealed control buttons in cockpit (and redundant post on steering console in wheelhouse).
- Deck lighting.
- LED dipped beam projector (under bowsprit).
- Weatherproof 12V socket for low current consumers.
Cabin interlocked with deckhouse and access to fly bridge and forward cockpit. A sealed door (aperture size 900x600mm) closes the exit to the cockpit. The door opening to the fly bridge from the cabin is 1200x600mm and is closed with a 4 wing hinged door (in the open position the hinges are folded in half and pressed against the side walls).
Ceiling height in the cabin at the level of the central doorway is 1400 to 1550 mm. On both sides of the aisle there are 2 sofas with 2 seats each which can be used as berths (size 550x1950 mm). If they are connected by a set of embedded elements, a single sleeping place of 1500 x 1800 mm is formed. Under the sofas and below the deck (in the central passage) there are lockers. In the middle of the aisle there is a table on a removable base that can be retracted to a suitcase.
Walls finishing - textured PVC-based moisture-proof material, color - grey. Finishing of the ceiling - marine viniliskoja, color - light gray.
Accessories:
- Sealed front door made of tinted acrylic glass, in an AMG profile frame, equipped with 5 shutters with «micro ventilation function». Possibility of opening/closing the door from outside and inside the cabin.
- Zippered curtain, made of awning fabric, for closing the doorway from the cabin to the deckhouse.
- Handrails - 4 pieces. Tubes F25 mm. Stainless steel AISI 304.
- Ceiling light fixtures - LED, 2 pcs.
- Duty lighting, under step of cabin entrance from wheelhouse. Single LED lighting.
- 12V socket - 1pc, twin USB socket - 1pc.
- Table on a removable stand. The size 60 x 90 cm. Rectangular shape.
- Set for closing the central aisle and organizing a single sleeping place.
- Portholes (2 pcs) in stainless steel frame.
- Decorative finishing elements of solid teak and deck covering with imitation teak set.
- Luggage securing system: hangers, retaining elastic straps, storage nets etc.
- Optional sockets: 12V, USB, 220V.
«The Calmar deckhouse» series «T» has a 3-section windscreen transitioning into the roof. A sliding ventilator flap is integrated into the centre section of the deckhouse allowing direct communication between the skipper and crew in the forward cockpit. A hardtop encloses the fly bridge and part of the deck in the aft cockpit. A deckhouse on boards and aft with fiberglass rigid fixation elements. Exit from deckhouse to aft cockpit covered by awning. The passage from the aft cockpit to the cabin is centered on the deckhouse. To the right of it is the driver's seat and to the left is the seat of the 2nd crew member. Chairs are mounted on swivel posts mounted on plastic pedestals. There are lockers in the bollards. In the aisle between the seats there is a hatch cover for access to under-deck locker. In front of the passenger is a lockable box and a storage box. The box can be used as a sink. The deckhouse is separated from the aft cockpit by a 250mm high bulwark to prevent flooding. A hinged section increases the height of the coaming to 500 mm.
Equipment:
- Windscreen in 3 sections, material is tempered silicate glass with anti-shatter protection film. Sliding shutter in the central section of the window.
- 2-speed wiper with mode «parking» with glass washer. 2 sets.
- Hardtop «hardtop» fiberglass.
- Marine vinyl leatherette seats, with reclining hamstring and developed side support. Ship's driver - on swivel post, longitudinally adjustable. Passenger seat - on swivel pillar.
- Ceiling lights: 2 longitudinal LED strips on flybridge, 2 single lamps with own switches in aft deck, above cockpit deck.
- Set of handrails on ceiling and vertical bar. Tubes F25mm. Stainless Steel AISI 304.
- 12V socket - 2 pcs, twin USB socket - 1 pc.
- Sliding side windows (2 pcs).
- Extended deckhouse awning with side hardwalls. Of 3 separate elements. Aft section zipped door.
- 4-leaf folding door in the aisle to the forward cabin.
- sliding ceiling hatch 510 x 510 mm. Tinted acrylic glass in AMG profile (2 pieces).
- Magnetic compass. Card diameter 70 mm.
- LED illumination of the deckhouse.
- LED courtesy light on flexible bases.
- Optional power outlets: 12V, USB, 220V.
- Roof perimeter handrail set. Tubes F25 mm. Stainless Steel AISI 304.
- Navigation lights, running lights: red and green. LED lights.
- Navigation lights, anchor/top: white. LED, on folding pole.
- Beeper, electric.
- Searchlight, electric. Joystick control.
- LED spotlight for work light. Fixed, manually adjustable rotation and angle of illumination (2 pack).
- Lifting and lowering mast for navigation equipment. Pipe Ф 25 mm. Stainless steel AISI 304.
- LED aft cockpit lights
- Longitudinal rails on deck (4 pieces) for fast fixation of retention system
- Central 2-berth seat (sofa). Fitted permanently or on rails.
- Refrigerator 42 l
Twin Mercury F100 CT motors. VesselView system for displaying digital instruments on navigation display. ActiveTrim automatic lifting and lowering control system.
Seating for 2-3 passengers is located on top of the bollard that separates the outboard motors recess from the aft cockpit. The backrest of the sofa is secured to a stainless tube structure which also acts as a stern pulpit. In the aft bollard and under the recess there is a 2-chamber locker, through which also there is an access to the pumps and in which an additional fuel tank (stationary or removable) can be installed.
Between the bollard with seats and recess for outboard motors at the level of stern platforms there is a passage connecting port and starboard sides, which is necessary for convenient access to motors during their maintenance.
An outboard gangway is located on the port aft platform. Next to the recess, on the port side, at the level of the stern platforms is a cover for access to the stern anchor box.
Accessories:
- Stern reel. Tube F25 mm. Stainless Steel AISI 304.
- Upholstered cushion and backrest of aft sofa.
- Mooring cleats 200 mm (2 pcs.), for ropes up to F14 mm. AISI 316 stainless steel.
- Towing eyes at sides, at aft deck level. 2 pcs. Also used for hooking of lifting sling.
- Transom pads at starboard and port side.
- Escape gangway, telescopic, folding. 3 steps.
- LED backlighting for aft decks/platform.
- Underwater lights on transom.
General systems and equipment.
Hull, deck and inflatable ballast protection:
- Stainless steel protective strip (4 x 60mm) along keel line.
- Non-slip, protective and decorative deck coating of elastic EVA polymer. Rhombus pattern. Colour: grey.
12V on-board power supply system:
- Starter battery, increased (95 Ah) capacity.
- Flatbed battery, increased (95 Ah) capacity.
- AGM deep-discharge batteries.
- On-board line switching and de-energizing key. 3-mode: de-energised, independent start of main engine and on-board network.
- Automatic fuse (80 A) on-board mains input.
- Battery priority relay for the starter battery
- On-board line protection system against voltage drops below a preset level.
On-board and shore side 220V power supply system
Rudder system. Main engine management and control system.
- Hydraulic steering system for two outboard engines up to 2 x 200 hp.
- Steering wheel. 3 spokes. Coverage of elastic polyurethane.
- Gas-reverse controller for paired installation, cantilever type. With connection kit and reverse cable.
- Autopilot.
Fuel system.
- Main fuel tank. 295 litre capacity.
- Fuel filter separator with water separator.
- Fuel filler neck F38mm. AISI 316 stainless steel.
- Fuel tank in reserve on site. Capacities of 120 l.
Drainage system.
- Automatic pump (40 or 66 l/min) in aft area, with electronic level sensor, with sound and light indication of water level.
- Extended drying system: emergency pump in the aft compartment (100 l/min) and the pump in the forward cabin below deck (44 l/min).
- Manual bilge pump.
Fresh water and seawater system.
- Fresh water tank 45L.
- Automatic pressurized fresh water supply, faucet with shower function.
- Outboard water pump and shower with removable shower head for deck washing.
Heating and air conditioning.
- Autonomous air heating system Eberspecher/Webasto (4 kW), production Germany. Gasoline-powered. With function in ventilation mode. Deflector blowing windshield.
Navigation equipment.
- 2 multifunction display Simrad NSS-7 EVO III. Diagonal 7". With built-in GPS/GLONASS antenna and echo sounder module. Control «touchscreen» and buttons + joystick. Electronic maps of the region of operation. Transmitter of echosounder, 2-frequency, with fastening inside the boat hull. StructureScan sonar transmitter on transom.
Communication and multimedia.
- VHF(VHF) radio station of marine range, stationary. Type Simrad-RS35. External antenna of the radio, plastic, on swivel mount.
- Loudspeaker system (LSS) with a horn.
- Built-in AIS receiver.
- Audio system with 4 speakers. AM/FM/USB. Remote control.
Deck equipment.
Mooring equipment.
- An oar.
- Bailout hook.
- Anchor and mooring equipment (KIT): fender with lashing system (4 pcs.), mooring ropes 10m (2 pcs.), anchor main «Hall» 7,5 kg with 30 m end, folding anchor 5.5 kg with 30 m end.
Salvage and salvage equipment.
- First and rescue equipment (KIT): lifejacket (8 pieces), lifejacket with anchor (1 piece), throwing horseshoe (1 piece), floating line (2 pieces), search light (2 pieces.), parachute flare red (3 pcs.), false flare red (4 pcs.), false flare white (4 pcs.), first-aid kit, water-emulsion fire extinguisher (1 pcs.), scoop (1 pcs.).
- Set of glue and material for inflatable balloon repair.
Equipment for transportation and storage.
- Inflatable balloon inflation pump, foot operated («frog»)
- Inflatable balloon inflation pump electric.
- Case for boat storage and transportation.
- Case for the motor or column, with reflective sign.
Delivery
- Container 40 ft HQ. The boat is removed from the trailer on low keelblocks. The trailer is suspended and secured with spacers to the ceiling of the container (partly over the boat, over its low part). The trailer is dismounted, the speedboat is dragged out of the container and put onto the trailer with a crane.
- Lorry. Complete boat, together with the trailer, is lifted by crane and placed in the truck. If the height of the boat on the trailer (3.1m) goes out of the clearance height, then the wheels can be unscrewed from the trailer and put it in the back of the car on the frame (with struts). It will be 2.9 m.
Specifications
Engines and performance
transom deadrise angle, degrees
Classification
Boat with hardtop

,

Walkaround

,

RIB
Boat for sale
Special boats Kalmar 650 (2018)
7.00 m
50 engine hours
Russia, Saint Petersburg
Selling Broker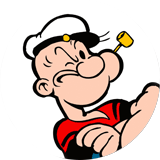 Request a call
Write to us if
you want to add to the description.
Found an error? Please select the word or sentence
and press ctrl+enter,
or click here.
Please report the error to us.
Disclaimer: The content of this website does not constitute a public offer, and itBoat shall not be held liable for incorrect or incomplete information contained herein. The information provided herein is collected from open sources and may contain distortions, errors, typos, and inaccuracies.