Boat for sale
Azimut 54 (2013)
16.70 m
1,300 engine hours
Russia, Vladivostok
Продавец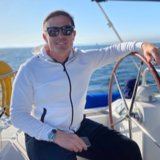 Description
Interior designer Carlo Galeazzi
Exterior design and concept by Stefano Righini
Installed options
17 KW Generator
Air conditioning in master cabin
Reversible 60,000 BTU air conditioning
Anchor chain washing system
Racor double filters for engines
Emergency bilge water pumping by engine pumps
Joystick control of engines and thrusters
Racor filter for generator
Additional connections for radar arch, engine room and control room
Preparation for installation of water desalination system
Automatic fire extinguishing system
Electric mooring winches
Electric searchlight
Panoramic windows in bow cabin with opening portholes
Shore water connection
Two side doors on the cockpit
Additional remote control headlamp seeker on main post
Exclusive décor
Miele appliances
Anchor chain counter on main post
Anchor chain counter on flybridge
Bow thruster
Cockpit table
Flag pole
Sunbathing berths in bow
Teak finishing in cockpit
Two aft flybridge lights
Two forward lights
Dimming controls in cockpit and saloon
Mosquito nets
Safe in master cabin
Stainless steel pan set
Pull out sofa bed in saloon
Interior and exterior step lighting
Wooden flooring in salon, dining area and control station
Raymarine Gold navigation package
Seakeeper stabilizer
Watermaker (55 liters per hour)
Flybridge barbecue
Cockpit cover
Hard top
Cockpit Chair 4 pieces.
Teak Trim on flybridge
Teak Trim on side gangways
Keelboat for tender (not installed)
Telescopic electro-hydraulic gangway
Refrigerator on flybridge
Raymarine DSM 300 fish finder
Raymarine video camera set for Gold package 3 pcs.
Standard specification
HULL STRUCTURE AND MATERIALS
Hull structural design is approved by the Classification Committee R.I.N.A. (Royal Institution of Naval Architects). This guarantees appropriate quality of hull construction with the use of high technology and the best materials. Special VINYLESTER RESIN material is used for lamination of the first layer of the whole hull, which guarantees chemical and technical compliance of high level and protection against osmosis. Casing and reinforcements are made by sandwich-type lamination using high-tech foam as one solid structure.
CONTROL SYSTEM
STEERING WHEELS
Adjustable steering wheel with round profile and hydraulic power steering (material: NAB alloy).
BOW THRUSTER
Side power 6.5kW, 24V, 250mm diameter (control from main control post).
FLYBRIDGE
Spacious flybridge with access from aft cockpit (steps on port side)
GRP steps into cockpit (6 steps)
Teak deck steps on flybridge
Non-slip flooring on flybridge
Flybridge access door: Waterproof, aluminium/plexiglass
Blown-in plexiglass windscreen with stainless steel and aluminum trim
Handrail in n/s according to NMMA standards (dimensions 30 X 1.5 mm)
Sunbathing cushions in bow
CONTROL POST ON FLYBRIDGE
Fixed 1-seater helmsman's seat, with adjustable backrest tilt level
Adjustable steering wheel (4-spoke steering wheel in white)
L-shaped sofa connected to sun deck
Teak table mounted on n/c stand 1 x lockable locker (in front of instrument panel)
Rubbish bin
Wash-basin (cold water only)
Hand held Hella 24 V spotlight
Lightweight h/c mast
Inflatable life raft: located on flybridge, aft port side
2 x stereo speakers connected to audio system in salon
Control station on flybridge includes:
basic engine control instruments
alarm lights
engine start instruments
bow anchor chain control
horn signal
trim plate control
bow thruster control
anchor chain counter
12 V socket
BOW PANEL
Storage chest for anchor chain and fenders, with drainage holes
Galvanized steel anchor DELTA weighing 25 kg
Anchor chain 75 m long (diameter 10 mm)
Bow winch
Anchor chain motor 1700 W
2 x bollards
Sunbathing area with non-slip surface
Anchor chain washing system
SIDE AISLES
Fuel filler necks: 2 x Fuel filler neck "Diesel" with 88mm diameter cap, with mesh filter
Water filler necks: 1 x Water filler neck with 85mm diameter cap
Water outlet for "black water": 1 x "Waste" opening with 75 mm diameter, without cover, with odour filter
2 x 300mm bollards, in stainless steel
Non-slip surface along the side aisles
Comfortable handrails along the gangways on flybridge level
Mainsail in n/c and GRP
Pullpit on bow
COCKPIT
Access to cockpit through plexiglass door with n/c trim
2 x horns 110mm x 350mm
2 x mooring lines in n/c on port and starboard sides in mushroom pattern
Mooring securing holes of 1230 x 210 mm
Vertical double door to saloon in n/c and tempered glass
C-shaped sofa with seating for 4 and cushions (krakas integrated into deck, length 2.47m)
1 x lockable locker on port side
Engine room access through hatch in cockpit floor
Access to crew cabin through hatch on starboard side of sofa (under cushions).
Teak flooring in cockpit (no steps to side walkways)
Handrails from n/c for access to the platform
Handrails for flybridge steps
Additional handrails in area of sofa armrests
Lighting in cockpit ceiling
Hot and cold water outlet
PLATFORM
Aft platform area lights
Choice of: non-slip or teak finish
Telescopic 4 steps n/c ladder
Can hold a tender up to 500kg.
PLATFORM DIMENSIONS
Width: 3.5m
Length: 1.15 m (lifting part only)
Overall length: 1.37 m
Load capacity of the platform: 500 kg
Hypothetical dimensions of tender: 3.2 X 1.5 m
MAIN CONTROL POST
Electrically adjustable 2-seater steering seat (can be swivelled out towards the dining area)
Power-operated opening side window
Adjustable steering wheel
Main control post includes:
Bow thruster
MINI COMMAND electronic control panel
trim-plate activation
trim-plane indicators
bow anchor windlass activation
horn, navigation lights, wipers activators
bilge pumps activation
power windows
grey and black water tanks discharge
engine room ventilation
12 volt cigarette lighter socket
shore power connection indicator
anchor chain washer switch
fuel level indicator, black water tank, gray water tank and fresh water tank
ENGINE MANAGEMENT INSTRUMENTS
Engine start
Engine hour meter
Engine gauges and thermometers
Ammeter
Alarm indicator
INTERIOR AND DINING AREA
Oak finish Decape wood
Lamp in cabinet separating lounge and galley
Wardrobe and cabinet set to starboard
C-shaped sofa to port side
1 x chair to port side
1 x pouffe on port side
Rectangular dining table with retractable center section
TV system with antenna and sockets in salon and master cabin
Floor and wall upholstery: 2-color fabric (brown + ivory)
Roman blinds for aft windows + sliding curtain for saloon door
Light carpet on the floor
CAMBUZ
Lacquered oak Decape floor
Brown marble top and worktop
Sink 340 x 400 mm
4 burner hob with ceramic top and pan holder
Extractor hood with active carbon filters
Microwave oven + grill
WAECO fridge + freezer (220 liters)
bar
Openable porthole.
BOTTOM FLOOR
Carpeted corridor
Lighting
Fabric upholstery on the walls (beige)
Comfortable handrails in corridor
OWNER'S CABIN
Located on midships
Diagonally located 2 double bed with headboard on starboard side
Oak molding headboard with shelves for storage
2 x bedside cabinets
Dressing table with 2 armchairs on left side
Wardrobe with 2 bedside tables
2 x Closets with hangers
1 x wardrobe with shelves
Shelving units around the bed
2 x bunk beds
LED overhead lighting system
2 x portholes (rectangular section in windows)
3 + 3 rectangular windows on port and starboard
Emergency exit through hatch in the ceiling above the bed
direct access to bathroom from corridor leading to owner's cabin
1 x mirror in dressing table
1 x mirror in closet
Wooden Venetian blinds on the windows
Walls trimmed with fabric, with oak wood panelling
Decorative ceiling panels of fabric (beige + brown)
TV system in the owner's cabin
ENSUITE BATHROOM IN THE OWNER'S CABIN
Located in front of the owner's cabin, port side (under the galley)
Access from owner's cabin on steps
Vetro Freddo cognac coloured sink with oak top
Toilet Tecma
Chrome faucet with mixer tap
Separate shower room, flat glass enclosed door
Brown ABS metal shower with seating.
Washstands with 2 sliding doors above washbasin
Ivory coloured ceiling panels
Surface mounted ceiling spotlights + spotlights in the shower cubicle (optional: chromotherapy)
1 x porthole with Venetian blinds
Wooden Flooring (oak) Decape
Bathroom accessories:
1 x brush cup
2 x hangers
1 x container for liquid soap
1 x glass holder
1 x toilet paper holder
1 x towel holder
1 x soap holder
VIP CABIN
Located in the bow
Fixed double bed
Headboard with oak trim
1 x cloakroom on starboard side with hangers and shelves
1 x port side closet with hangers
2 x Bedside shelves
2 x lockers under bed
2 x bedside bedside lights
Ceiling lighting
Direct access from the cabin to the guest bathroom
Light carpet on the floor
Cracking hatch in the ceiling above the bed
Wooden Venetian blinds on windows
oak door, ivory ceiling panels + fabric panel above the bed
VIP STATEROOM BATHROOM
Located ahead of the guest stateroom, port side
Direct access from VIP cabin or corridor
Tecma lavatory
Cognac coloured Vetro Freddo washbasin with oak top
Chrome faucet with mixer tap
Round shower room (3 sliding glass doors)
Brown steel ABS shower
Cupboards with 2 sliding doors above the washbasin
Lights: ceiling-mounted spotlights + spotlights in the shower cubicle (optional: chromotherapy)
1 x porthole with Venetian blinds
Wooden floor (oak)
Natural ventilation
Accessories in each bathroom:
1 x brush cup
2 x hangers
1 x liquid soap container
1 x glass holder
1 x toilet paper holder
1 x towel holder
1 x soap dish
ROOM CABIN
Located to starboard
2 fixed 1 double beds
Headboard with mirror and wooden panels
1 x Bedside cabinet between beds (with two lockers that can be opened)
1 x wardrobe with hangers and shelves
3 x bunk beds
Finishing: oak door, ivory coloured plastic ceiling panels + fabric trimmed inserts
1 x opening circular porthole
Wooden Venetian blinds on the windows
Light carpet on the floor
Overhead lighting
2 x night reading lights
ELECTRICAL SYSTEM
MAIN FEATURES
Mains on board: 220V - 50Hz AC / 24V (12V for VHF equipment and lighter)
Main control panels are on main station, engine room and crew cabin
Fuses for all 24V instruments - on main control station
Other fuses and shore/generator power switch are in the galley, above the fridge
Additional fuses are located in the engine room and crew cabin
POWER SUPPLIES
GENERATOR
Standard generator 3.5 kW 50 Hz
SHORE SUPPLY
Shore power connector
BATTERIES
6 x 270 Ah 24 V batteries (for other systems)
4 x Batteries 24V 180 Ah (for engines)
1 x battery for generator 12 V 70 Ah
1 x battery electronic charger (220 / 110 V), 50 A
1 x battery charger for alternator (220 / 110 V), 10A
AC sockets: Standard European sockets
DC sockets: «cigarette lighter» on main post and flybridge
LIGHTING AND SOCKETS
24 V lighting
Waterproof 24V external lighting
NAVIGATION EQUIPMENT
MAIN CONTROL POST
Raymarine basic tools
GPS
Electric compass
RayChart C90 chartplotter with multifunctional 9" display
HELMSMAN 12/24V HF73 magnetic compass
Raymarine Autopilot ST6002
Raymarine ST60 Tridata display
Echo sounder
Rudder position indicator
Ray 240E DSC Class D VHF radio (includes VHF SoS)
FLYBRIDGE
GPS
Raymarine ST6002 autopilot + Flush Mount CU + built-in electronic compass
Flap position indicator
MINI COMMAND electronic control unit
Rudder position indicator
Second VHF radio RAY 240E EU
2 stereo speakers connected to the passenger compartment stereo system
Engine start control
PUMP SYSTEM
3 x 24V electric pumps (in bow, engine room, crew cabin). Capacity: 2 x 237 l/min, 1 x 135 l/min.
2 x manual emergency pumps 49 l/min capacity
3 x water level alarms
Engine room fast discharging from water pump
FIRE SUPPRESSION SYSTEM
Lever and emergency button in cockpit
2 x RINA certified powder canisters (12 kg each) with nozzles for spraying in engine room
FUEL SYSTEM
Two linked aluminium tanks 1170 litres each (total 2340 litres)
Electronic display on the control station (left-hand tank)
Electronic display on control console (right-hand tank)
2 x single filters (RACOR 900) for engines + 1 x filter PFG20 NAUCO for generator
2 x filters at the connection
2 x air vents on the bulwark
Remote fuel shut off via 24 V solenoid valve
Fuel tap on port side tank
FRESH WATER SYSTEM
Polyethylene tank 590 litre located in corridor under stairs to cabins, with aluminium edging and GRP frame
Water level gauge with electronic indicator on the control station
1 x vent in bulwark
1 X pump pump in engine room FEIT 890 QDCE with silentblocks 24V (capacity 45 ltr/min)
Water boiler 60 l SIGMAR COMPACT 220 V - 800 Watts (12 series)
Pre-installation for shore supply
Hot and cold water: bathrooms, kitchen, shower on swim platform; washbasin on flybridge (cold water only)
Cold water only in engine room
Fresh water flushing toilet system
BLACK WATER SYSTEM
Polyethylene tank 225 litre in the bow (behind the VIP cabin)
2 level sensors
1 on-board vent with special odor locking filter
1 x vacuum cleaner FEIT PVM 0.2
Toilets Tecma (with washer, all flush from toilets goes to "black" water tank)
Possibility of manual flushing of the black water tank
GREY WATER SYSTEM
Polyethylene tank 225 l situated under corridor (central part)
Grey water outlet through inboard opening
2 x level sensors, indicator in the main control station
Drainage of the tank: automatic / manual
Diaphragm pump FEIT PVM 0,16
Dry air conditioner and special niches to collect condensate
OUTBOARD WATER SYSTEM
Engine cooling system: 2 x dynamic water intake (2.5" from 12 series, 3" from 11 series), with filter and pump
Generator cooling system: 1 x dynamic water intake (1") with filter and pump
Cooling system: Dynamic water intake (1") with filter and pump
Anchor chain wash system with seawater
ENGINE ROOM (MISCELLANEOUS)
Access via hatch in cockpit
Battery room layout: 1 battery pack in aft bulkhead (above watermaker); 1 battery pack in Crew cabin (behind wall by bed head)
Improved soundproofing of engine room
VENTILATION SYSTEM
GUEST CABINS
Owner's bathroom forced 24V ventilation
Natural ventilation in VIP bathroom and guest cabin
Kitchen ventilation: 220V exhaust (with active charcoal filter)
ENGINE ROOM
Hull intakes (grid + filters with separator)
Natural/pressure ventilation: 2 x 250mm diameter 24V fans
HYDRAULIC SYSTEM
Power steering BCS (control model: CO500; piston model: MT130ASS; pump model: P30TS)
Flaps Bennett AZT3012SPC24 24 V2005 ; Sheet: 770X310 AISI 316 3mm thick
Raymarine autopilot system
Hydraulic actuation system for gangway OPACMARE
MISCELLANEOUS
Plates, glasses and set of branded Azimut cutlery for 8 persons
1 x Telescopic extendable boat hook
Set of net covers for windscreen and cabin windows
Control panel cover on flybridge
User manual + branded pouch
Specifications
Engines and performance
shaft drive 2 x 730 hps (536 КВт) MAN R6 - V-drive
Boat for sale
Azimut 54 (2013)
16.70 m
1,300 engine hours
Russia, Vladivostok
Price
€629,999
Not cleared in the Russian Federation or the CU countries
Seller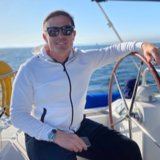 Request a call
Write to us if
you want to add to the description.
Found an error? Select the desired fragment
and press ctrl+enter,
or click here.
Please let us know about the error.
Disclaimer: The information on this page is not a public offer, and itBoat is not responsible for its completeness and accuracy. The data is collected from open sources, and there may be distortions, errors, typos, and inaccuracies.