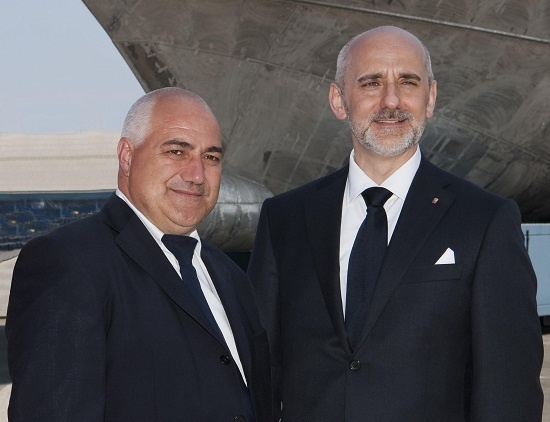 The icon of Italian yacht building, the shipyard
Baglietto
the Italian shipyard suddenly showed its will to live and, contrary to
information about bankruptcy
, announced the arrival of two new top managers: as of February 2012
Diego Michel Deprati
has taken over as Managing Director of the company, while
Angelo Giaccone
has been appointed Director of Production. The aim of the new team is to develop a plan to take the company out of crisis. In particular, the management duo (why is it that as soon as you talk about something Italian, iconic and design,
two smiling men
of age immediately pop up?), among other things, should return the iconic yacht brand with a seagull on the logo to its former glory.
Both managers have a long-established and highly regarded reputation in the market. Mr Deprati, born in 1963, has a doctorate in mechanical engineering. He has worked for the Italian Navy and before his current appointment was Managing Director of Mondomarine. Angelo Giaccone
, 49, has worked for over twenty years as Director of Production.
"I am very happy to start working for such a prestigious brand as Baglietto," stated Diego Michel Deprati. "Together [with Angelo Giaccone] we represent a great team, full of enthusiasm and very motivated to bring the brand back into the yachting hall of fame as soon as possible."
A sweetly resonant duet replaced the funeral march. Time will tell if the two friends can bring back to life the dying brand with their kisses, just like a prince kissing a sleeping beauty, while we will sit in the front row and watch with interest the development of the plot of this story.