Allochroous won the 2012 Millenium Yacht Design Award (MYDA) in the Dream Yacht category. The yacht was designed by the international design team of Ezgi Aksan of Turkey and Ambra Ceronetti of Italy.
The word Allochroous is an English adjective which translates to "change of colour". Both designers agreed that this best expresses the uniqueness of the project. The idea is to be able to transform the hull and colour of a boat depending on the time of the day, the weather and of course the owner's whims. It is clear that such a boat is mainly designed for private parties, such as closed premieres, concerts, exhibitions and other entertainment of the rich and powerful. Well, it's better than those pompous "brothels on the water" full of Mediterranean marinas - at least it smells of culture.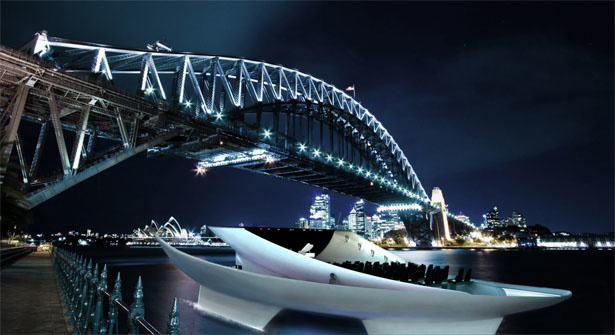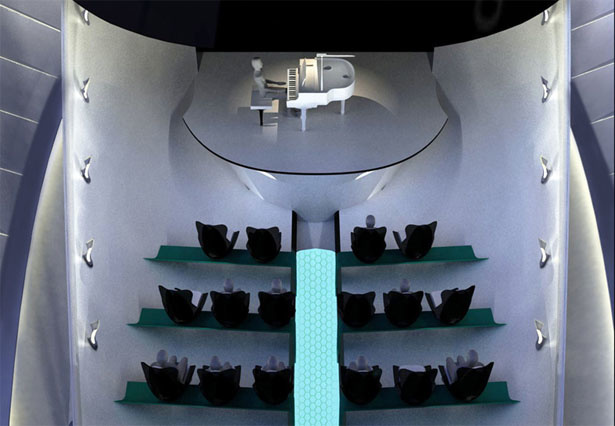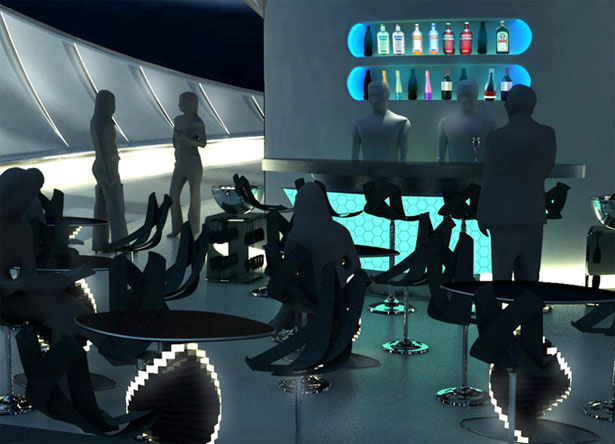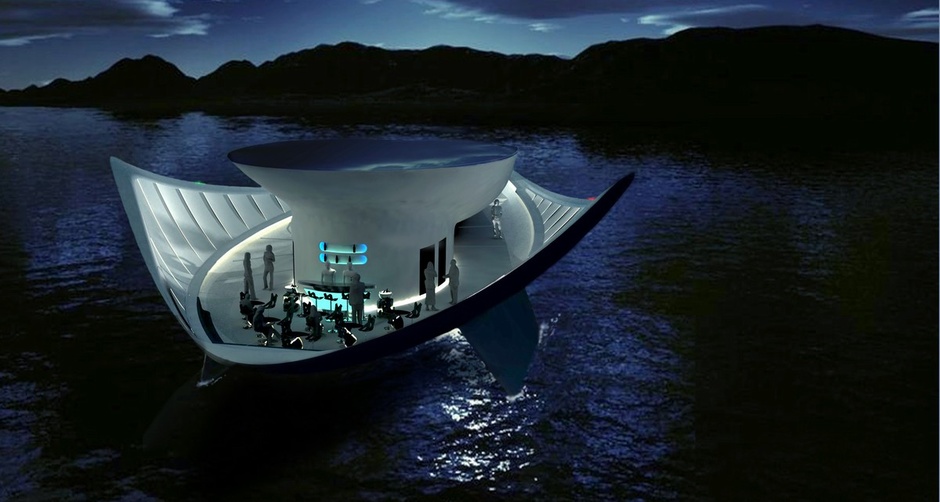 A little bit about technology. The boat's color changes due to the large area of glazing. The windows are made of special material that responds to the level of light and is able to change its color and degree of transparency. But interestingly enough, the 40-meter yacht's hull can change not only its color but also its shape!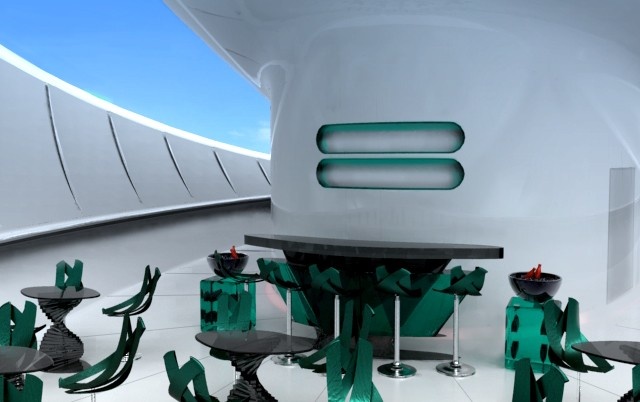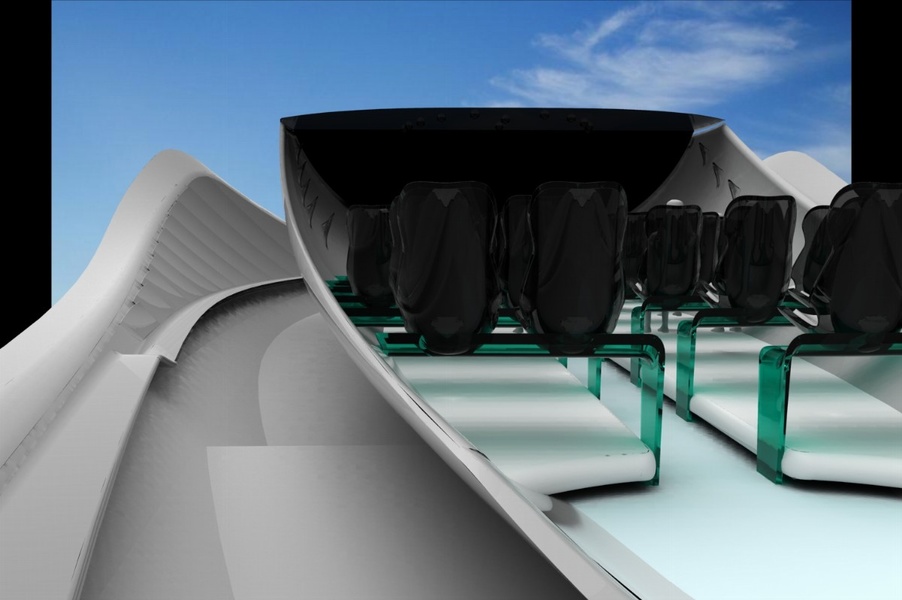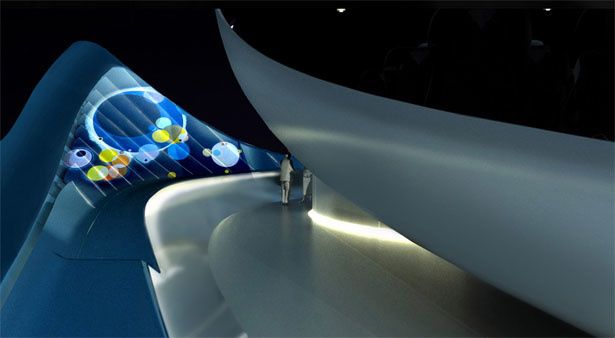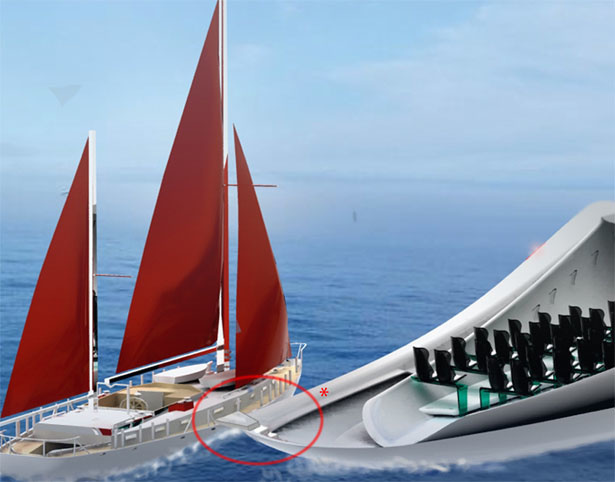 The boat has analog of moving wings, two of which are placed on sides of the boat and the third one is in the stern. When the boat is moving, they are open and extended. But as soon as the vessel is moored, the whole structure, like a bud, rises up, hiding from view what is going on inside. It seems to be the way Thumbelina was hiding from her pursuers and the hardships of life inside the rosebud. By the way, there are so many associations with the adventures of the children's fairy tale heroine that one may start to wonder whether she was the source of inspiration for the pair of designers.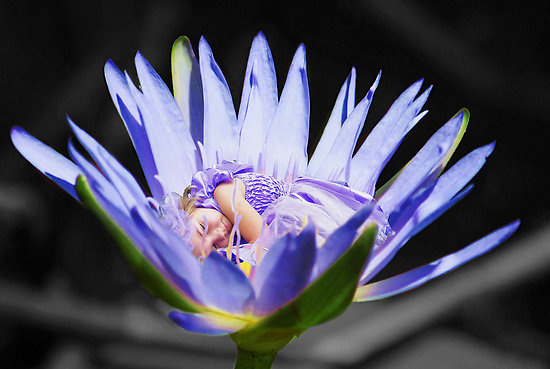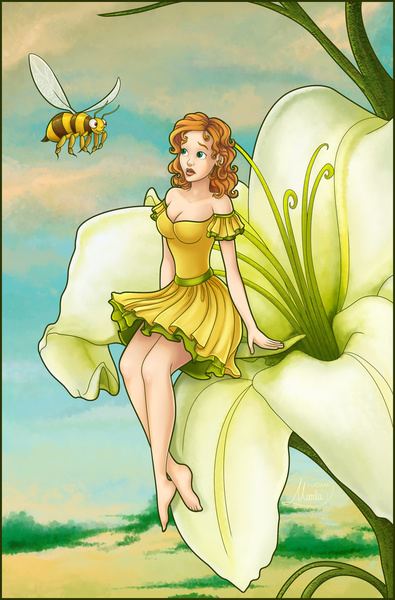 All services for boat guests such as bedrooms, bathrooms, kitchen, etc. are located on the lower deck of the composite hull. The upper deck is occupied by a sort of multipurpose concert hall. Solar panels on its roof provide the yacht with energy. The deck is covered with non-slip, self-cleaning panels.
One can argue about the practicality of creating such a monster but the fact that the technology offered by the designers, the level of creativity in developing the design and the notorious "green factor" really made this project a worthy contest winner.