We previously wrote about the French Safran Open 60 class yacht being prepared for the Vendee Globe round-the-world solo race. She has a number of features that make her a class apart from her sister ships, most notably a titanium fin for the ballast bulwark and avionics, which includes an inertial navigation system (INS) that is still very rare onboard yachts.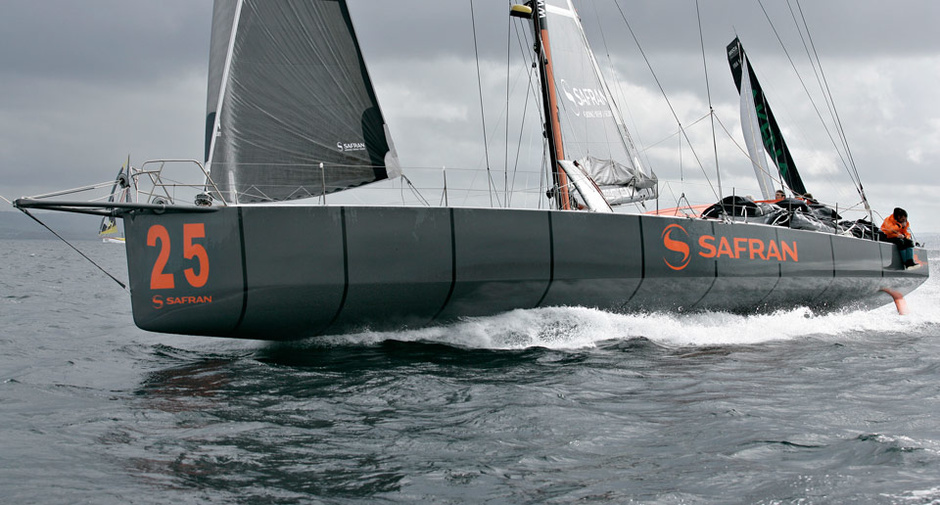 As the Safran new details emerge that make Safran today the world's most technologically advanced racing yacht. It is time to tell you a few more details that will go down in the history of sailing (and of yachting in general) as a technology demonstrator. Regardless of how this boat and her skipper will do in the challenging race, one thing can be said right now: this boat has already added a lot to the construction of yachts. «Although many of her» tricks are known in themselves, they've never been used in sportboat construction before.
For example, parts made of so called 3D-carbon fiber. What is it? Today, carbon fibers can be applied in two ways: carbon fibers of various weaves and unidirectional yarns or bundles. Structures made from these materials have one inherent problem - the danger of delamination. Under the influence of alternating loads and impacts, the individual layers of carbon fabrics can begin to peel off from each other - the whole thing is that the resin connecting them, firstly, has a different modulus of elasticity than the carbon fabric (and, consequently, deforms under load in a different way - as a result, in the construction there are efforts seeking to tear the strands of carbon fabric from the resin). Secondly, the adhesion (in other words, sticking) resin to the carbon fabric is not ideal (then see point 1). And this danger is not purely theoretical: recent events on the course of current Volvo Ocean Race prove it very well.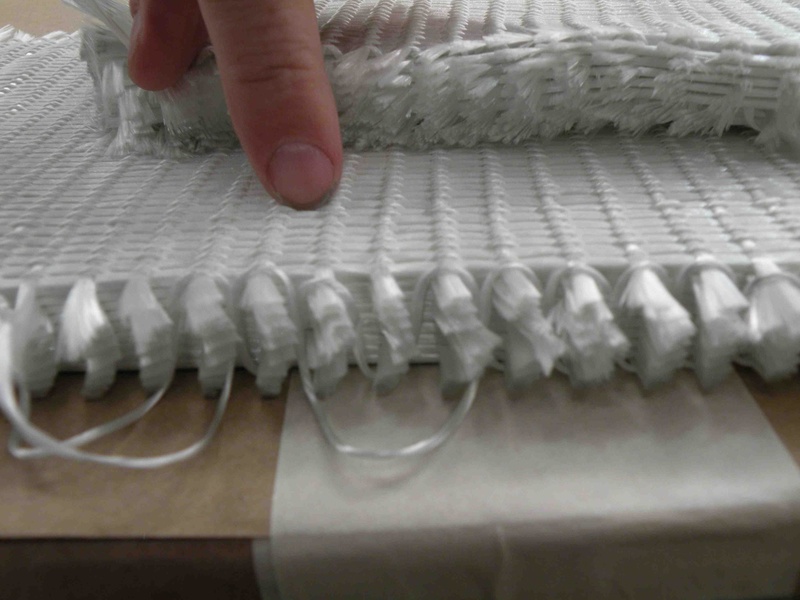 In order to avoid this, three-dimensional woven constructions were developed from glass and carbon fabrics. When they are made of fibers they do not weave a flat sheet of fabric but a volumetric structure having appreciable thickness (tens of millimeters and more). «If initially the creators of such structures wove, in fact, conventional mats (or»), then as the technology improved, it became possible to weave (and partly - and neaten) and well-known structural profiles - for example, angular, T-shaped and I-beam. Moreover, weaving technologists have learned and «to sew» even lightweight fillers - such as balsa panels - into voluminous carbon and glass mats.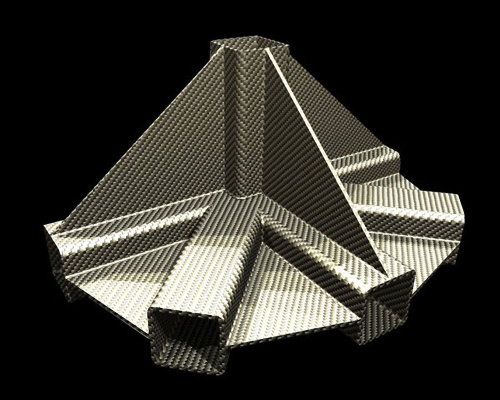 The result is a construction which is not subject to delamination and even theoretically - here only complete destruction is possible, because now the part does not consist of separate layers impregnated with a binder (resin), but for its entire height it is a single, unbreakable structure. «It is incredibly difficult to tear the voluminous charcoalcanic mat». Trouble is - a fairly high complexity (and high cost) of manufacturing large woven
3D-panels
dramatically limits the use of such structures. Until recently, carbon fabric compositions of this kind were used almost exclusively in aviation (airframe stringers and landing gear elements), aircraft engine construction (fan blades) and the manufacture of blades for wind turbines. Well, since
Safran Group
one of the world's leading suppliers of aerospace components and finished parts, the company can also show its cards.
Snecma
, a
Safran
subsidiary, already produces
3D
carbon fiber
composite
parts for the landing gear of the latest BAE Systems airliner, so the choice was obvious.
Boeing 787 Dreamliner
so the choice of a manufacturer was clear. Safran is the first company to apply
3D
carbon composites in yacht construction (indeed fiberglass composites are already in use in the fleet), and in two major components: mast and rudder. The new
Safran
mast (already the third for this boat) is a clever hybrid of old and new technology: the basic structure of the mast («tube») is built in a classic fashion, but the base of the mainsail slide is in
3D technology
. The result is a stronger mast, a lot stiffer and noticeably lighter. How much firmer? This, alas, is unknown -
Safran
Open 60 Project Manager
Jean-Marie de
la Porte says only «huge» weight savings.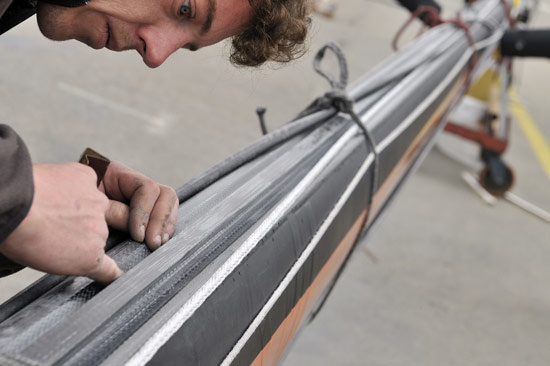 Rudders are another matter. They're very stressful on racing yachts, and also sometimes collide with various floating objects at speed. So for each of the rudders,
Safran
has three elements woven using 3D technology: an outer rudder, a stern rudder and a centre section. The rudders retain their original weight, but their impact strength is much higher.
The Safran Group
has thus taken a major step forward in increasing the durability of the most critical parts of a sailing yacht: the titanium keel and the three-dimensional compositions in the mast and the rudder set the yacht apart from the other Open 60s. «And if the French experiment proves to be a success, we may see carbon and fiberglass fabric mats» enter the mainstream yachting scene.
P.S. There are many more interesting features in Safran's
design as well, which we will introduce to our readers in due course.