The hull for the superyacht Palmer Johnson 48m is ready and on its way from Norway to America for final work. The Brødrene Aa shipyard was in charge of building it - which is unusual for them. These guys usually build fast passenger boats but this time they've broken new ground by building a carbon fibre hull for the new superyacht «Palmer's». They practiced in a new field and made some extra money at the same time.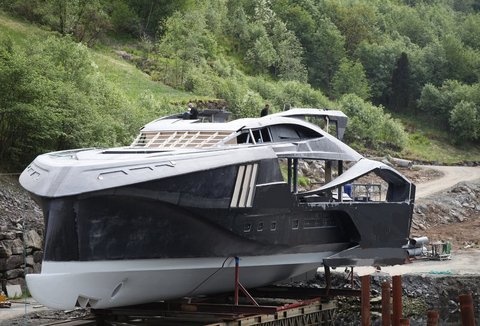 We can't wait to see this boat when finished - but even now her hull lines look impressive against the backdrop of the Norwegian fjords. Although a bit gloomy - a bit Darth Vader in profile.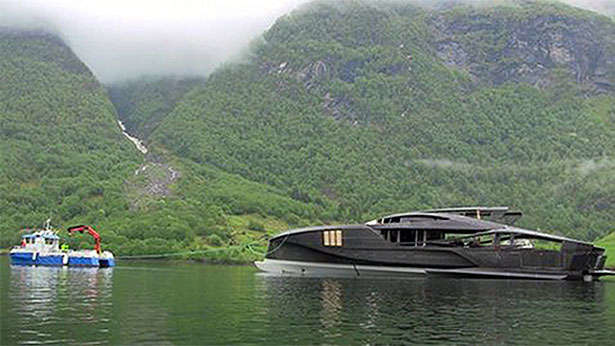 The first well-deserved «ahs» the SuperSport line from «Palmer Johnson» gathered at the Monaco Boat Show, where she was presented in 2012. Above all for her distinctive rugged design and speed performance (the 42m SS is capable of 32 knots). In total there are three models planned by the yard - 42m, 48m and 72m.