The yacht club «Burevestnik» traditionally opened the season with an exhibition of yachts on the water.
This year the Burevestnik International Boat Show (BIBS) was held for the thirteenth time.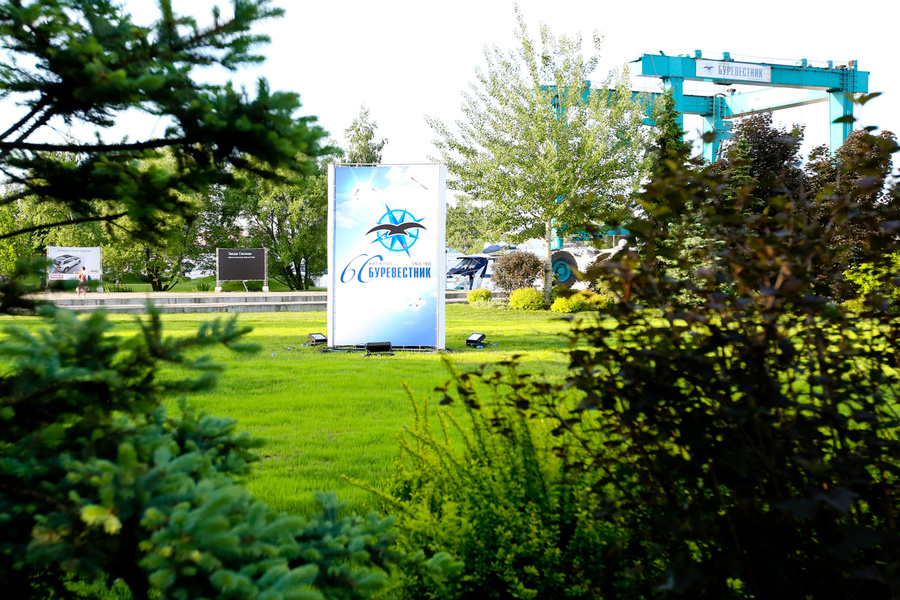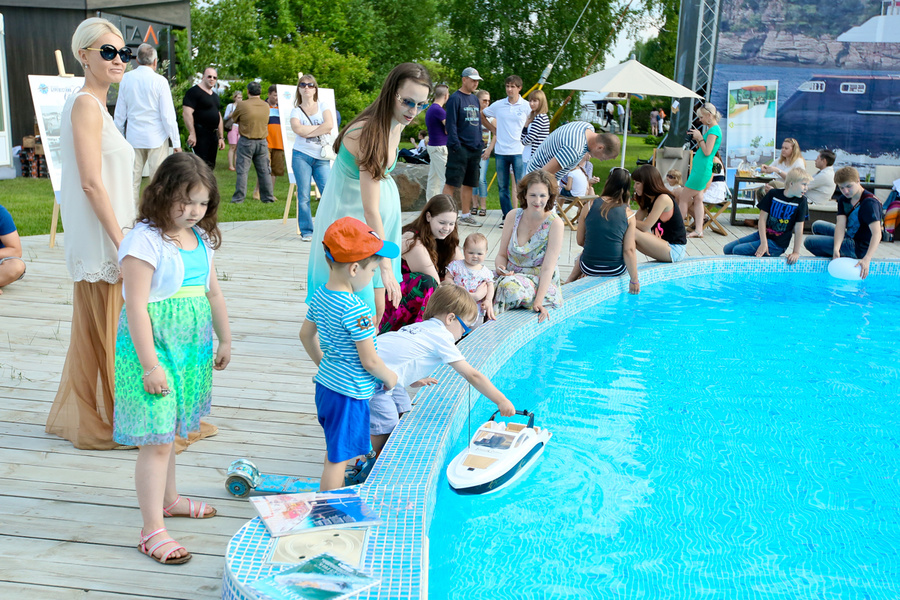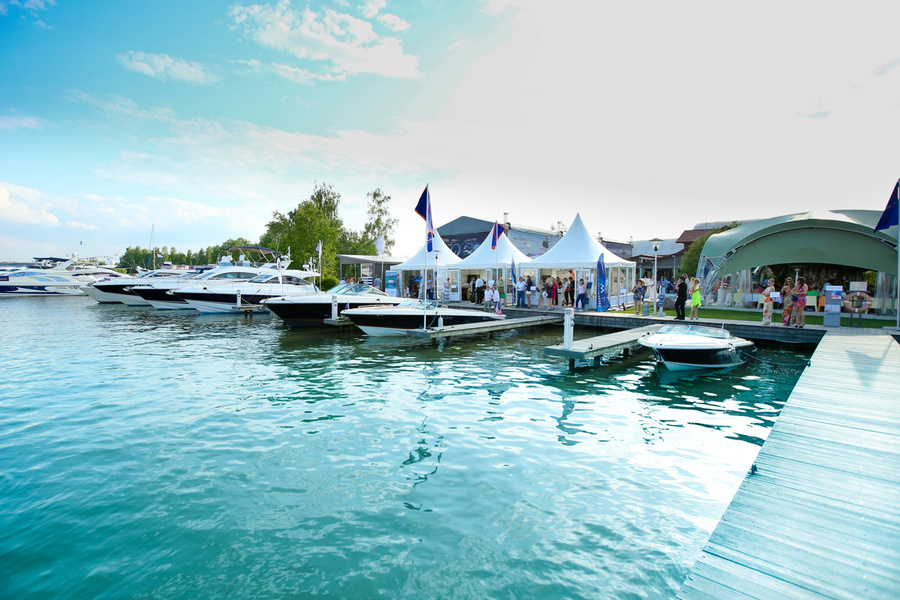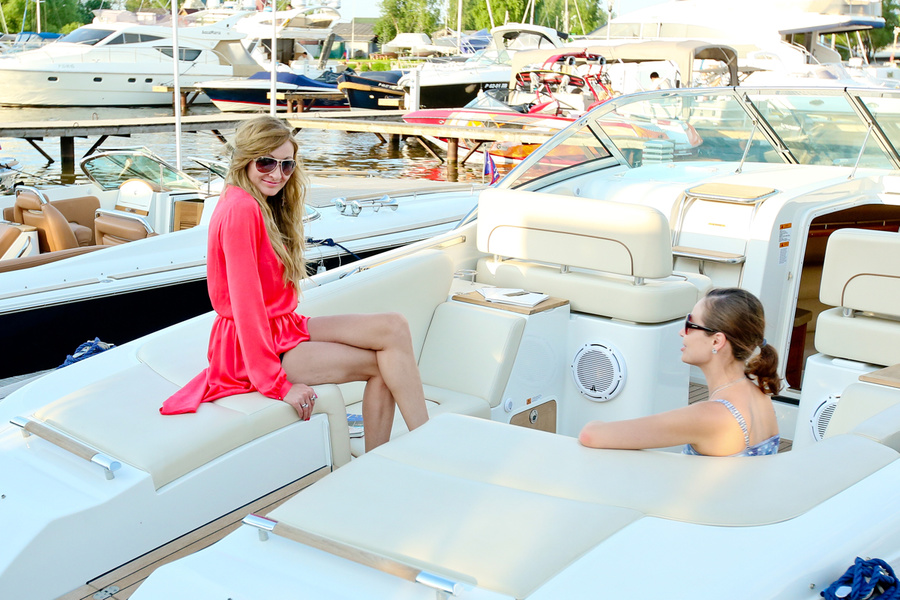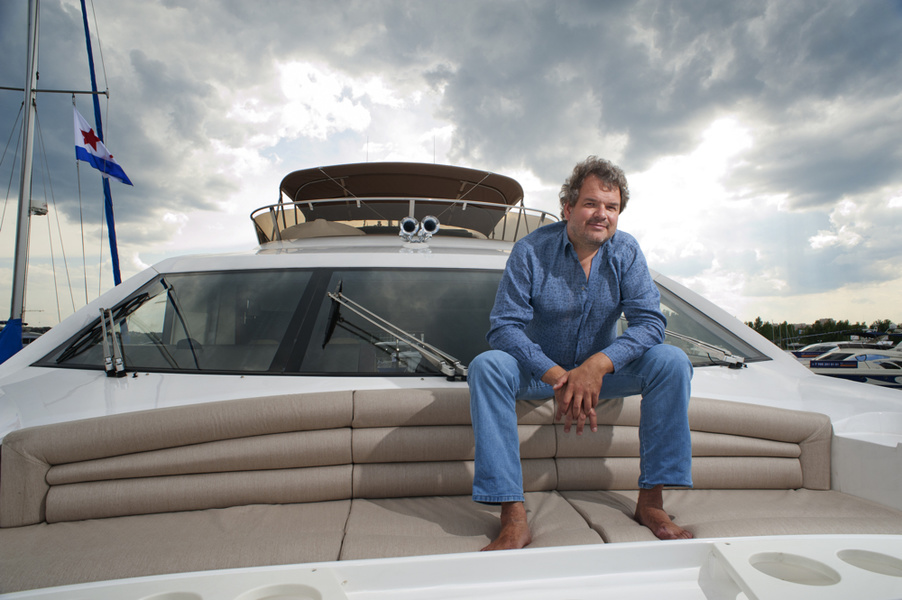 From May 31 till June 2 at «Burevestnik» you could see novelties from Brits - Sunseeker и Fairline. First shipyard showed the boats Manhattan 73 и Portofino 40, and the second - Targa 38 Open, Squadron 42, Squadron 65 и Squadron 78. The Targa 38 was also available for visitors to try out.
The American manufacturer Sea Ray was represented by cruisers and yachts: 190 Sport in several configurations, 235 Weekender, 305 Sundancer and 455 Sundancer.
Chris-Craft has demonstrated four boats: Lancer 20, Corsair 25 the Silver Bullet, Corsair 28 and a Corsair 33.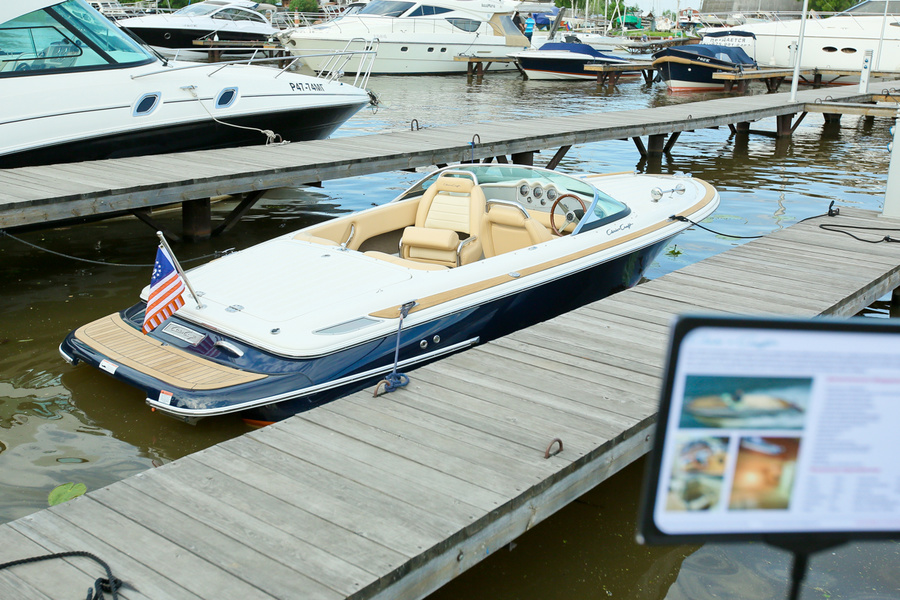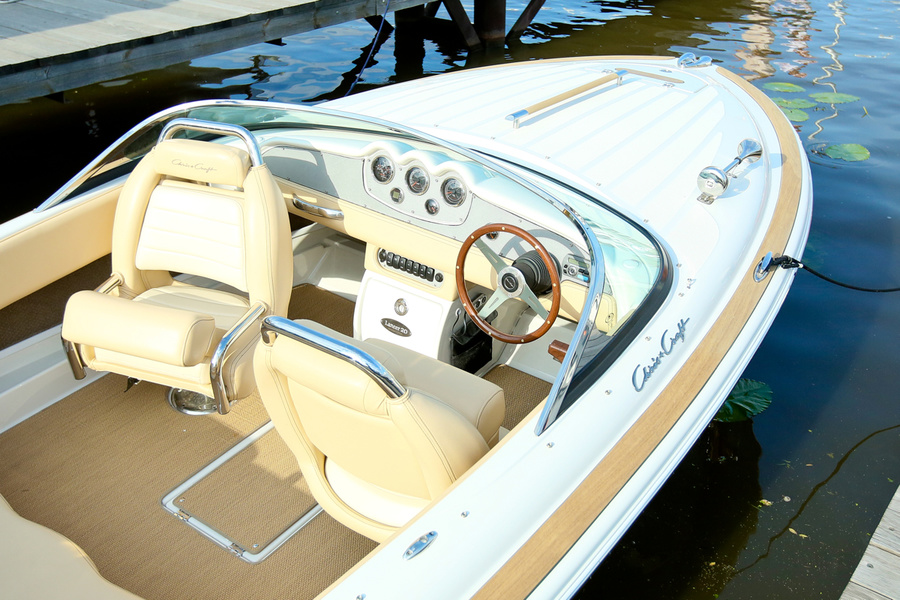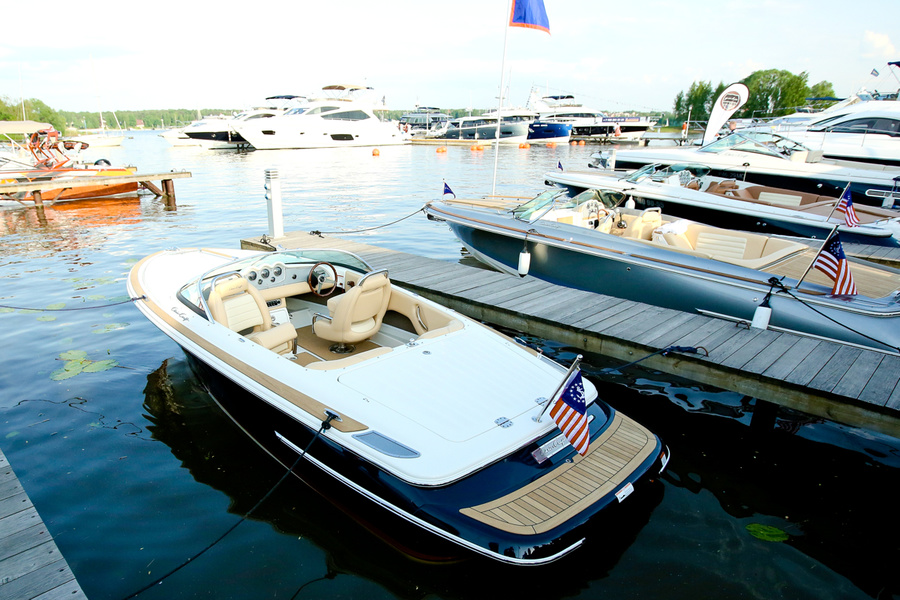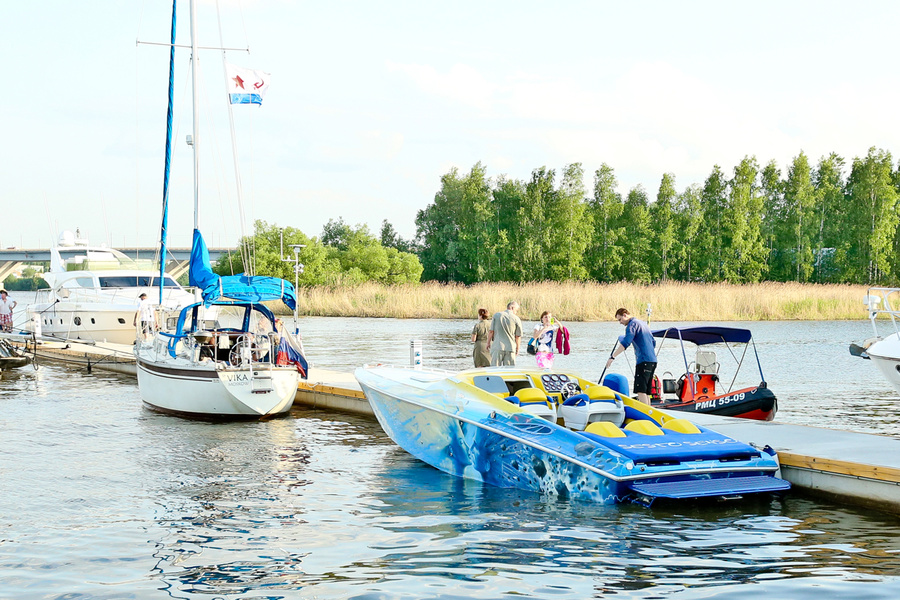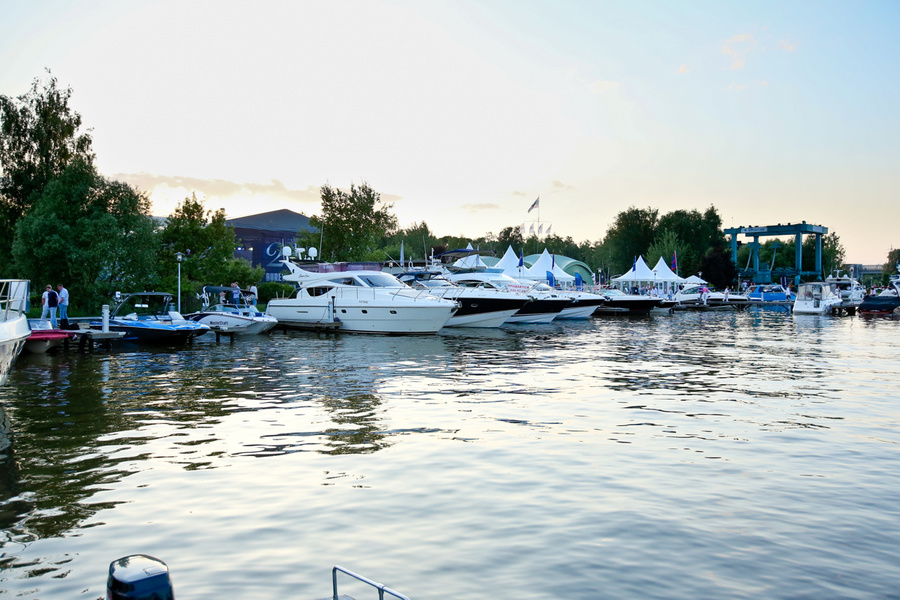 Cruisers are cruisers, but water extreme fans had plenty to see.
MasterCraft X-Star tugboats were brought to BIBS. In 2013 X-Star retained only the name of the top model and became a fundamentally different boat. It's a completely new hull, engine, and ballast system - wakeboard enthusiasts have been waiting for it for over 2 years.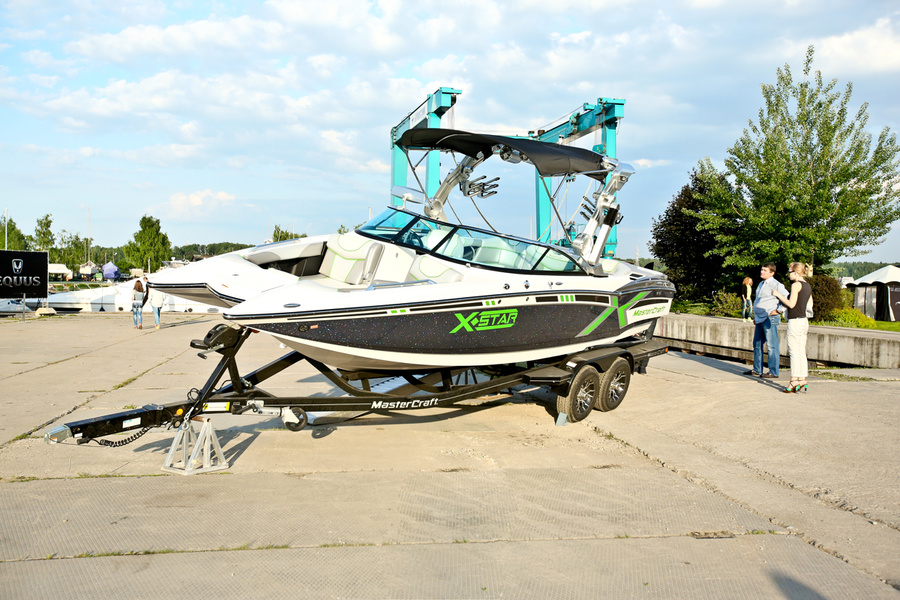 Another American wakeboarding specialist Malibu introduced new products for 2013: two models MXZ 22 and 24.
Azimut Yachts Russia exhibited two yachts from Magellano collection: Azimut Magellano 43 and Azimut Magellano 50, as well as motorboats Monterey 295SY and Beneteau Barracuda 9 Fly.
Nordmarine Brokerage also exhibited three motor yachts, a Princess 21M, a Fairline Phantom 40 and a Sunseeker Predator 72.
Premium Yachts presented Ferretti 460.
Nautique brand made an appearance with the latest model of the famous shipyard - Super Air Nautique G23 boat.
The company «Mosmarin» showed the new motor boat Yuka 580 speedster.
The first day of the summer and the second day of BIBS 2013 was the highlight of the show. Guests had an opportunity to get acquainted with the 60 years'photo-history of the Burevestnik yachting club «» and Yachting magazine prepared an exhibition with the history of the famous yachting brands. Sailing regattas and Burevestnik Cup races in yacht classes «EM-KA» and «Dragon» were held in the water area of the birthday party in cooperation with the yacht club «PIRogovo».
Burevestnik Group presented a new direction - Heliport Burevestnik: hangars for 35 helicopters, service center, night landing sites, - all this was immediately demonstrated to the guests of the club.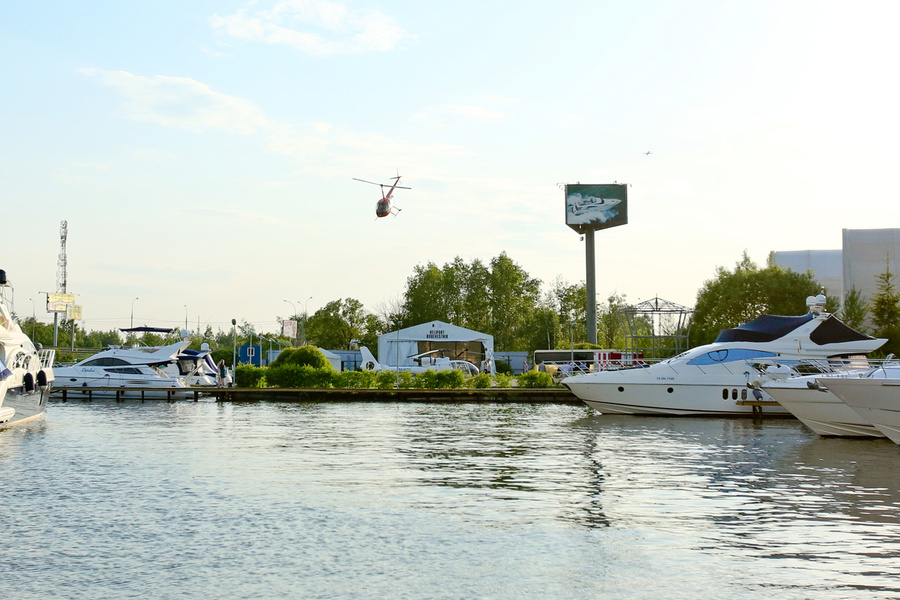 In the evening of June 1 a private gala evening took place dedicated to the opening of the yachting season 2013, as well as the 60th anniversary of the yacht club «Burevestnik» - a musical gift was prepared by Uma2rmaH (UmaTurman). The evening ended with a 12-minute pyrotechnic show.