More and more shipbuilders are starting to produce «green» boats to the delight of environmentalists. A young Turkish yard Sarp Yachts has decided to join their ranks by announcing the launch of the new XSR series of hybrid yachts with Fast Dispacement hulls by Van Oossanen. The interior and exterior styling of the line, so far comprising three boats - XSR 85, 105 and 125 - has been developed by Red Yacht Design.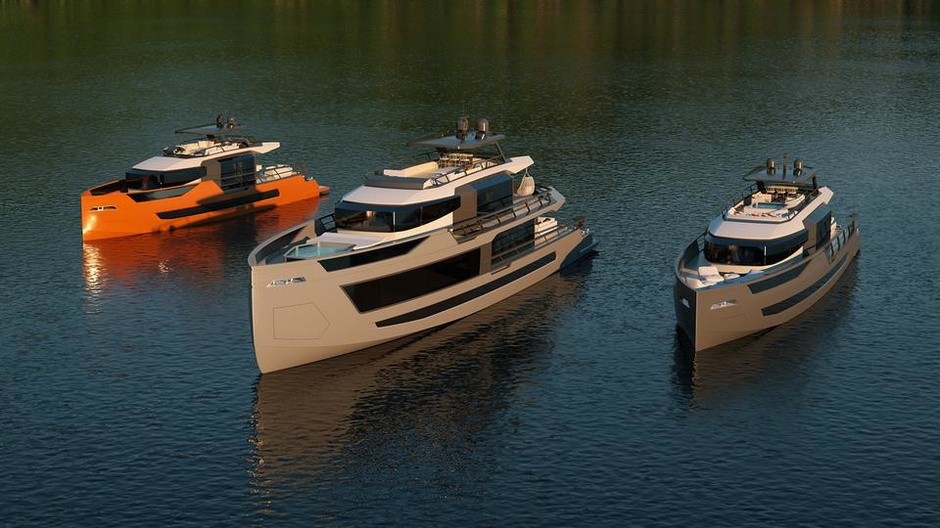 «The three boats are like three» industrial matryoshka dolls: different in size but very similar.
In addition to the general hull architecture, they share the unusual shapes of the wheelhouse windscreen, generous glazing throughout the hull including floor-to-ceiling windows, and a saloon that connects easily to the aft deck thanks to sliding doors, creating a unified space for relaxation and entertainment.
Opening the range is the 25.7m XSR 85, which is scheduled for release in early 2019. Her 125 gross ton interiors are designed to comfortably accommodate 8 guests and 4 crew members.
Distinguishing features of the junior model of the new range are the presence of a superyacht pool generously sized for her size and a tender garage that can be placed on the side or under the transom steps.
The diesel-electric setup with two 1,000 hp engines will enable the yacht to cruise at 20 knots, and the 7,500-litre fuel tank means she can be used for long-haul cruising.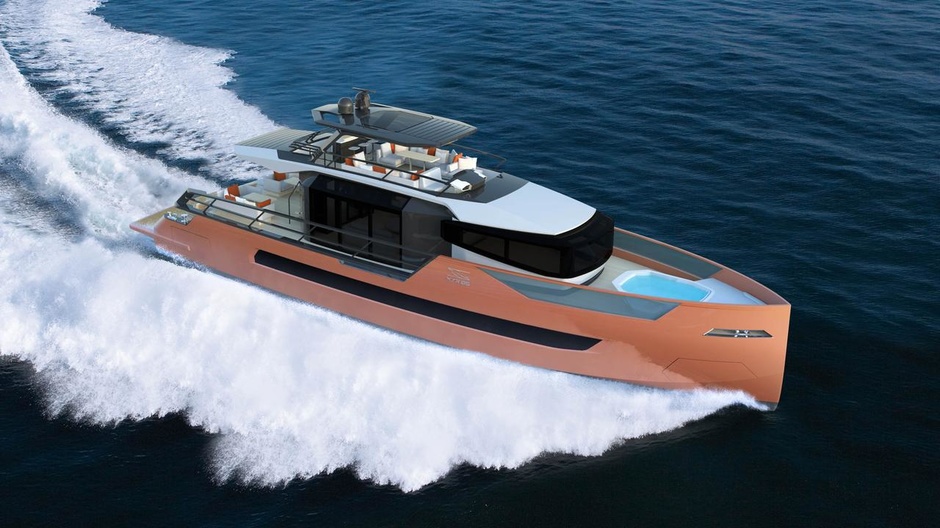 The other two boats are currently in the design phase. It is already known that the 32m XSR 105 will feature 4 passenger cabins, two of which are master stateroom and VIP suite spread over the full beam. The yacht, like the previous model, will be able to reach speeds of up to 20 knots, and at a comfortable 15 knots will travel up to 900 miles without refuelling.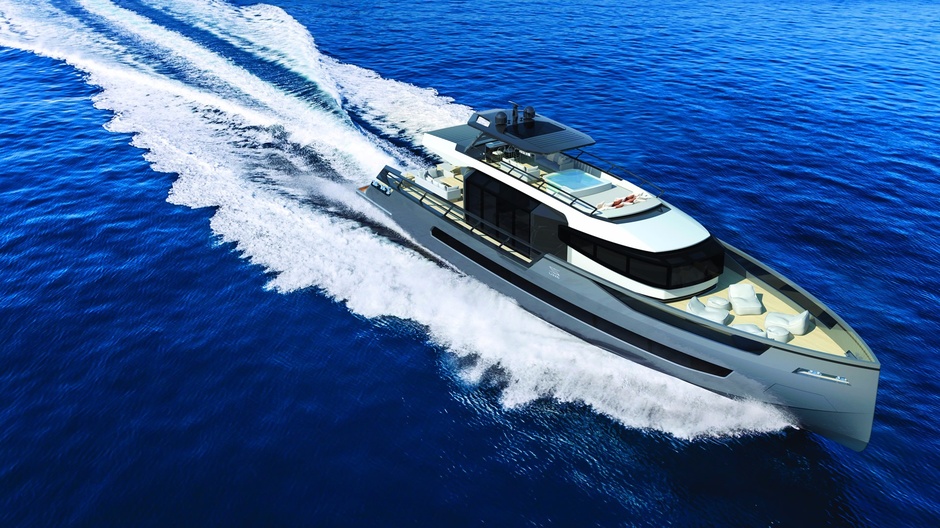 The most «older sibling of the» family, the 38.2m XSR 125 will be able to accommodate 12 guests and 4 crew members. The vessel will feature a 1,800-mile range as well as additional perks for her owner such as a personal sauna and a terrace.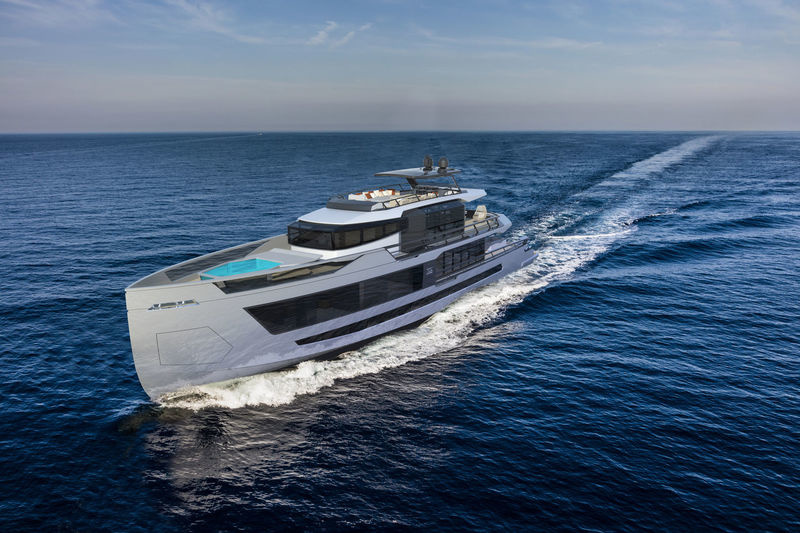 The up-and-coming Turkish shipyard Sarp Yachts has a state-of-the-art production facility in Antalya, with 10,000 square meters dedicated to producing luxury boats up to 80 meters in length. Her first yacht Sarp 46 was one of the highlights of the Cannes Yachting Festival 2016 and was voted Best Displacement Yacht in the 43m to 500 BRT category.
The builder is now also working on the 55m Nacre 55, which she promises to launch at around the same time as the XSR 85.