The Dutch design team from Guido de Groot Design has shown a couple of sketches of their version of the trimaran of the future.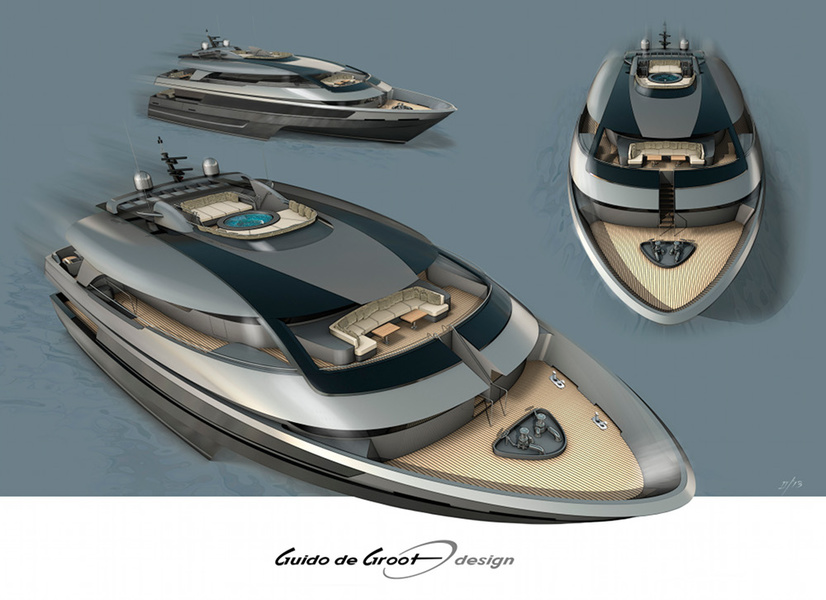 While the 34.6m trimaran concept will be unveiled before the end of the year, Guido doesn't give too many details and stresses the fact that multihulls are on the rise (but we're aware of that).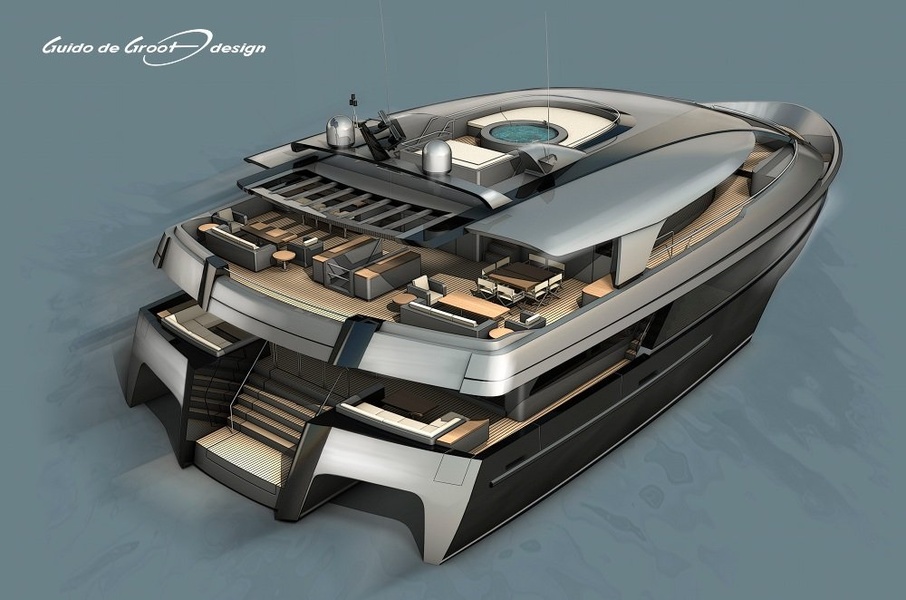 Trimarans will head off monohulls and catamarans with their roominess and possibilities for entertainment.
The concept is made in cooperation with the Finnish company Mobimar, which has several trimaran projects with Guido de Groot in its sights. A 31-meter Mobimar 31 Passenger yacht can be seen on their website which is apparently the little sister of the announced concept.