On the morning of the San Francisco the Swedish Artemis team's new catamaran AC72 was launched and christened. The guys made a Herculean effort - it took them 2.5 months to launch the new boat. That's how long it had been since May 9, the day the team's catamaran overturned during a standard training session, which led to the tragic death of Andrew «Bart» Simpson.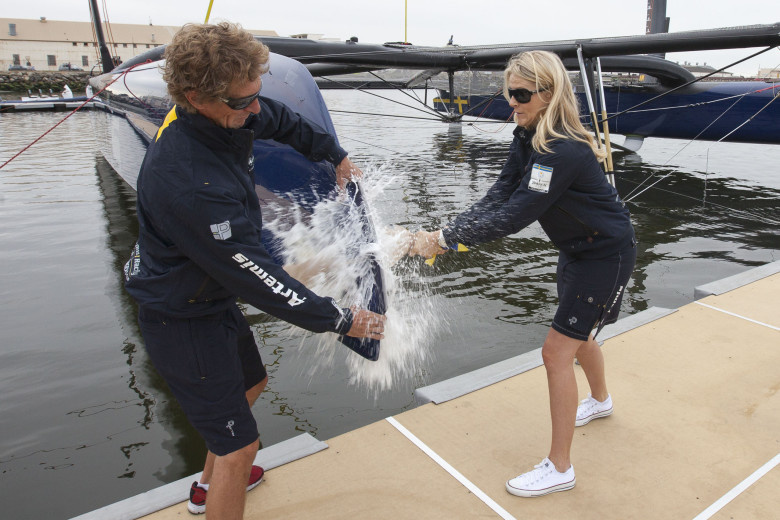 Some 300 people - the crew, their friends and families - gathered on shore. There was a christening - a bottle of champagne was broken on the hull of the blue AC72 and the boat was named Artemis Racing.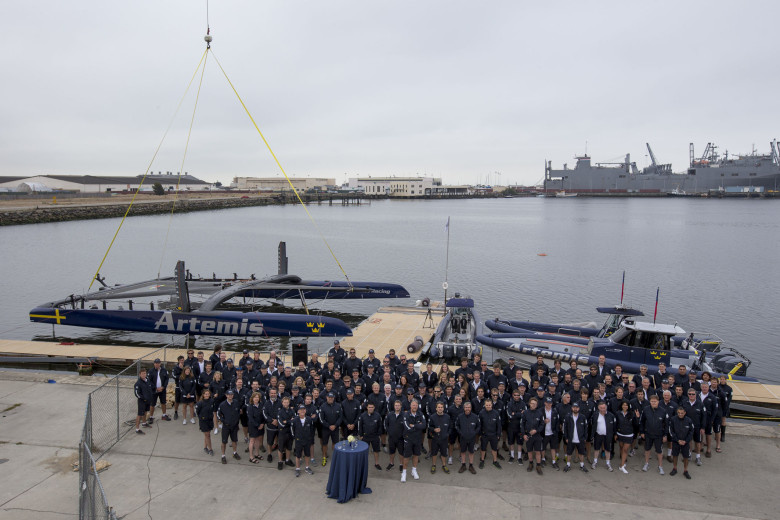 Of course, the launching of Artemis Racing doesn't mean that we'll see the Swedes boat in the Louis Vuitton Cup in the coming days. It's unlikely that the team will be in action until early August, although the schedule for the Swedes has three more races in July - on the 25th, 27th and 30th.