The first two races of the Louis Vuitton Cup semi-final were held : on 6 and 7 August in San Francisco Artemis and Luna Rossa teams battled it out. The semi-final was notable for two events. For the first time since the beginning of the cup the Swedes raced, and for the first time at Louis Vuitton Cup the Italians managed to beat their rivals. Twice.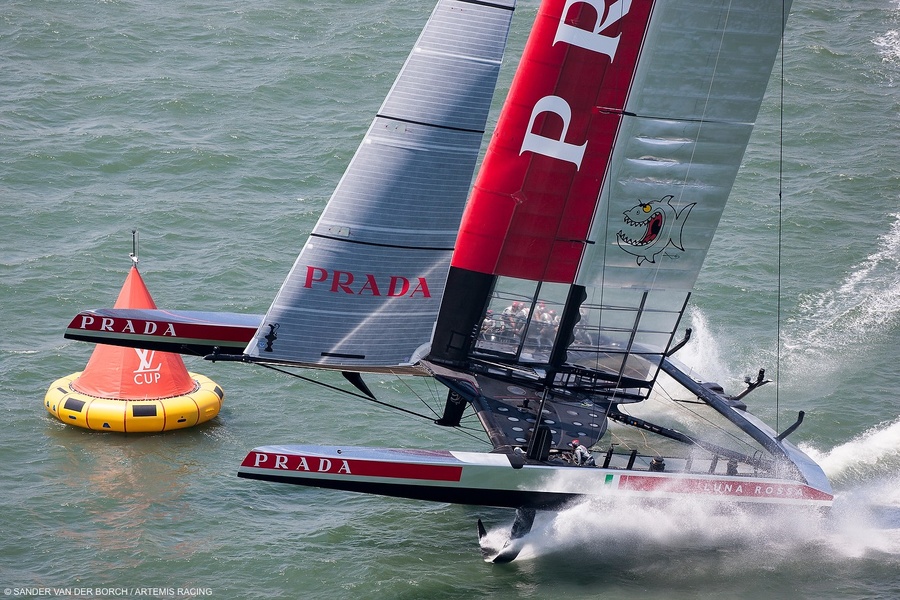 It is a gift that the rival saw her new boat ready a little less than two weeks ago. That's exactly the amount of time Artemis had to run it in. Nevertheless, their desire to beat Luna Rossa did not look hopeless. Not least because the Italians do not look a strong team at these competitions.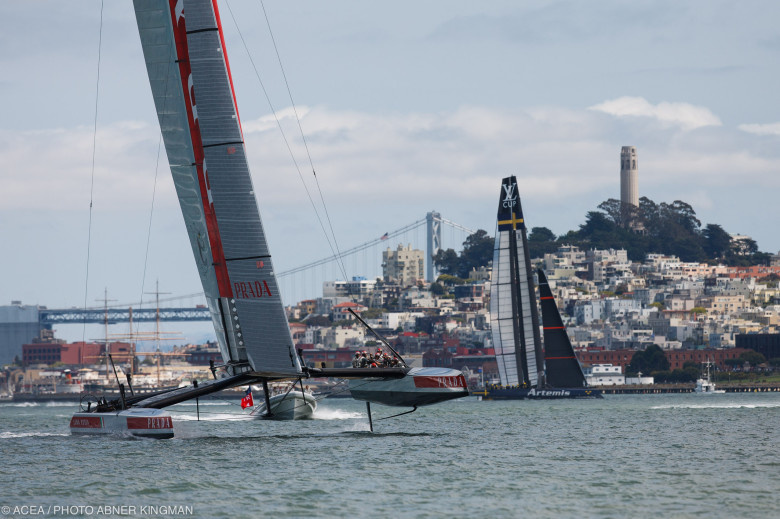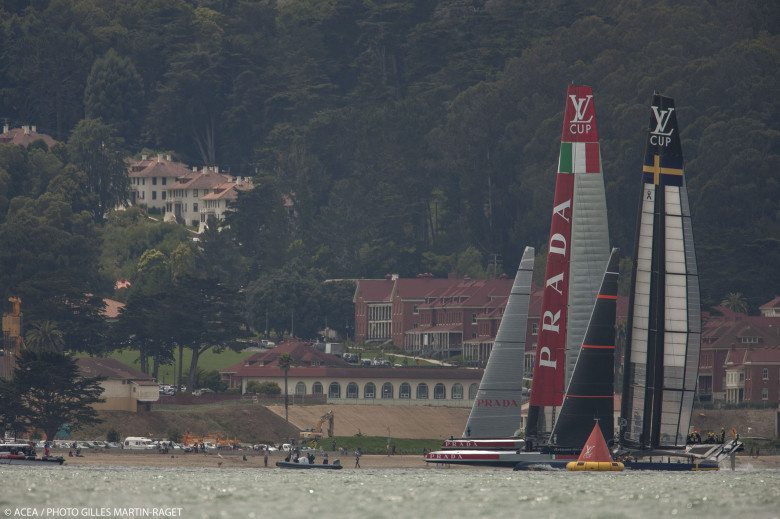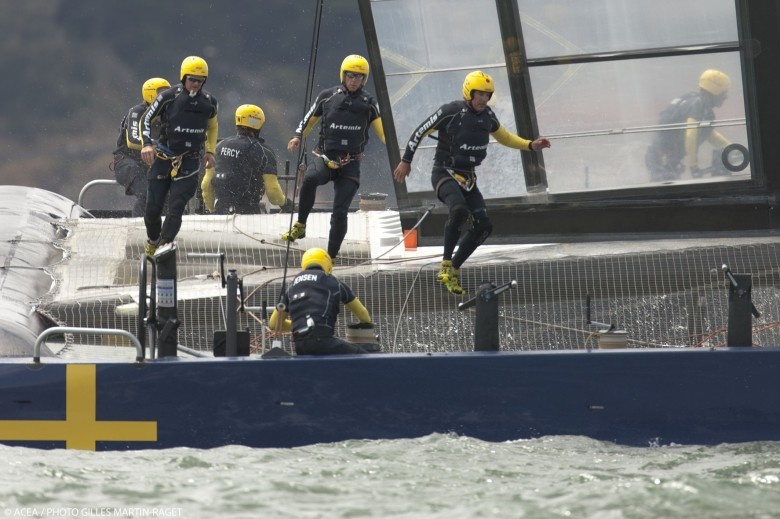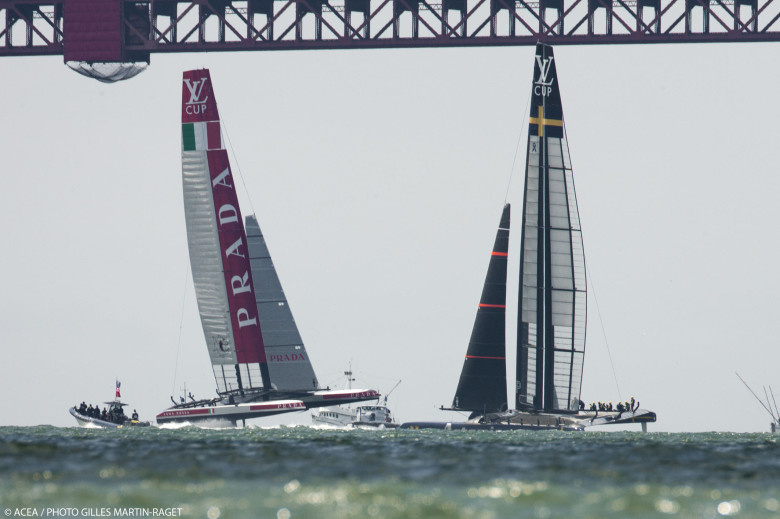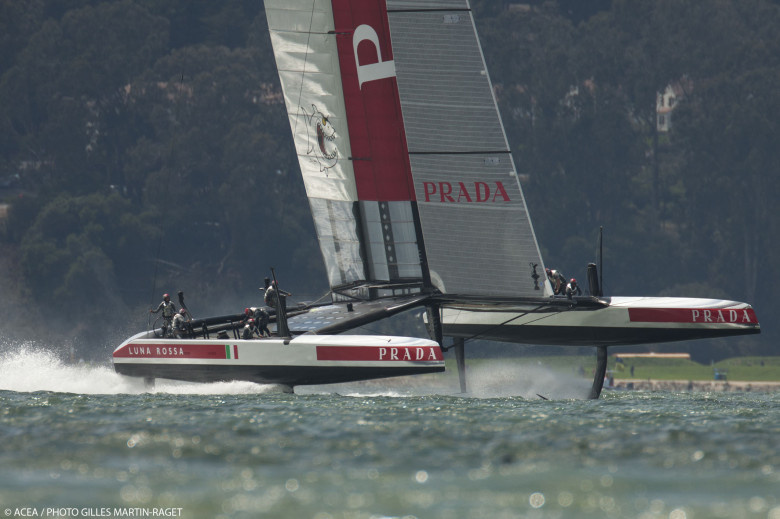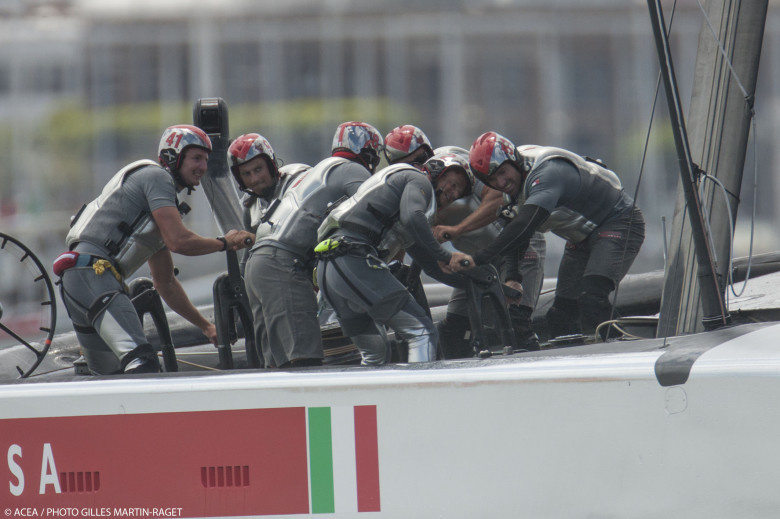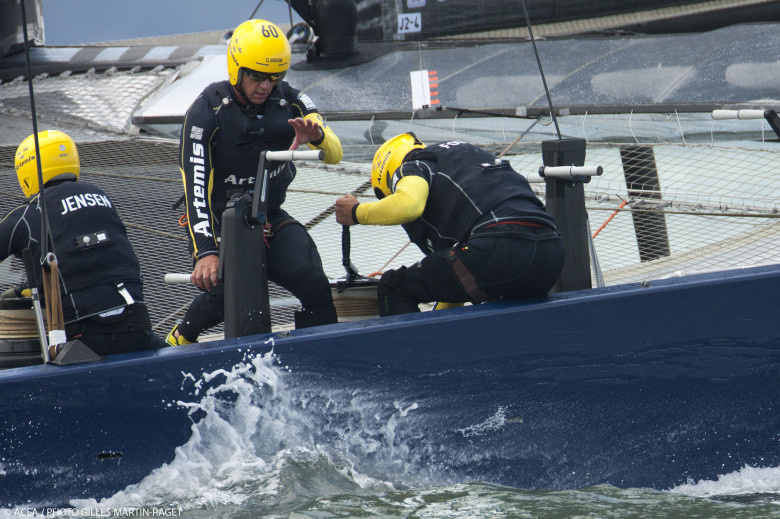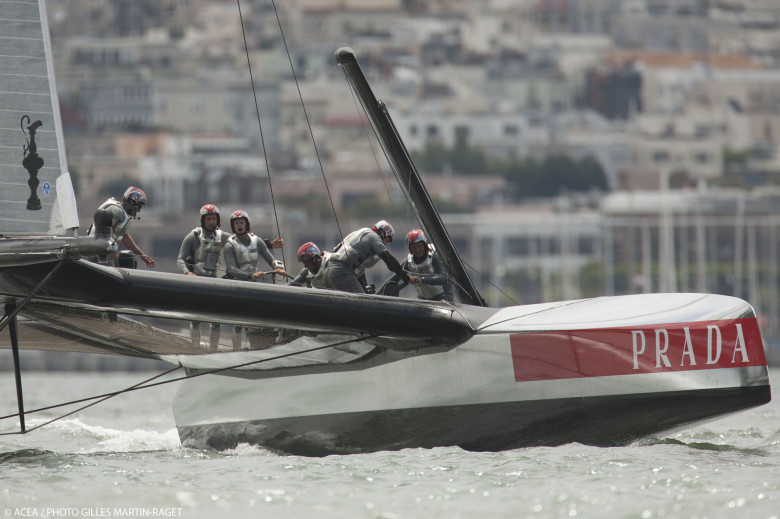 In both races the Swedes got off to a good start, but clearly fell short as the play went on and came in last - with a gap of about 2 minutes. The Italians were winning, but didn't look happy. « Better, better, we can do better»," said Chris Draper, helmsman of Luna Rossa. Against Emirates Team New Zealand their chances didn't get any better. The qualitative leap in AC72 steering never happened.
Who will meet the defender of the «Cup» - Team Oracle - was obvious from the first match races, and now it is finally clear - there will be no miracle.