Frisini Motorsports, manufacturer of Sonic, Frisini and Spectre Powerboats, has acquired the original mold forms of the 47' Aronow and is building the boat using the latest technology and materials.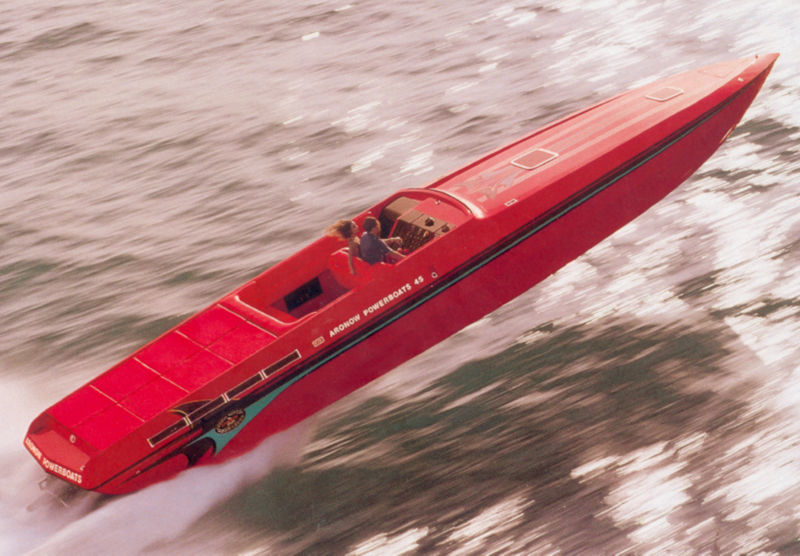 The 14' 47' Aronow was the last boat designed by the legendary Don Aronow, designer, builder and racer, founding father of offshore racing and creator of the famous Magnum Marine, Cigarette, Donzi and Formulabrands.
The boat was built by Aronow USA Racing Team shortly before his death by gangster bullets in 1987. It was rumored that Don was making the boat for himself and was going to return to racing offshore on it.
As you can see in the historic photo above, the boat was pretty darn beautiful. The first hull owner Tony Frisina is going to build it exactly as Aronow saw it, in memory of the great water racer.