Last Saturday E-Marine Beneteau Cup 2013 regatta was held in the water area of Khimki Reservoir. Daria Sergiyko, a member of itBoat team, tells about it:
«I was lucky enough to be part of the itBoat crew and it was my first sailing regatta. Usually when I watched regattas from land, the action seemed, though beautiful, rather boring. On a boat there is no need to be bored! Everything happens in a matter of seconds and requires maximum concentration. The racing was very exciting and I have rarely, if ever, felt this exhilarating drive. In the first semi-final in four races with a score of 4, 1, 2, 2 we took first place!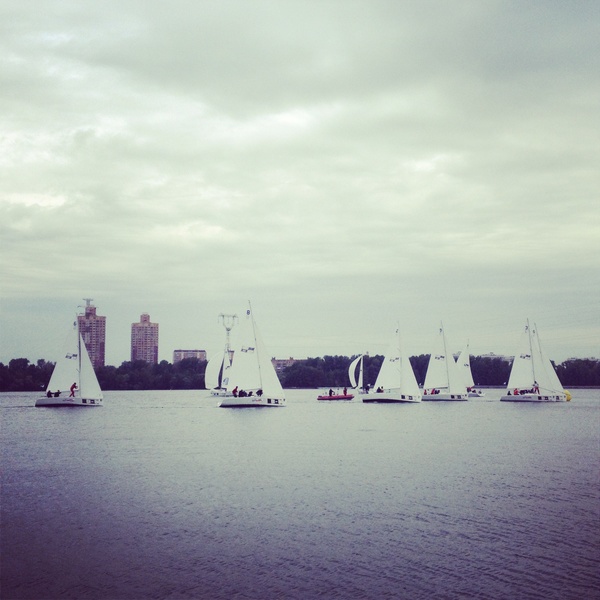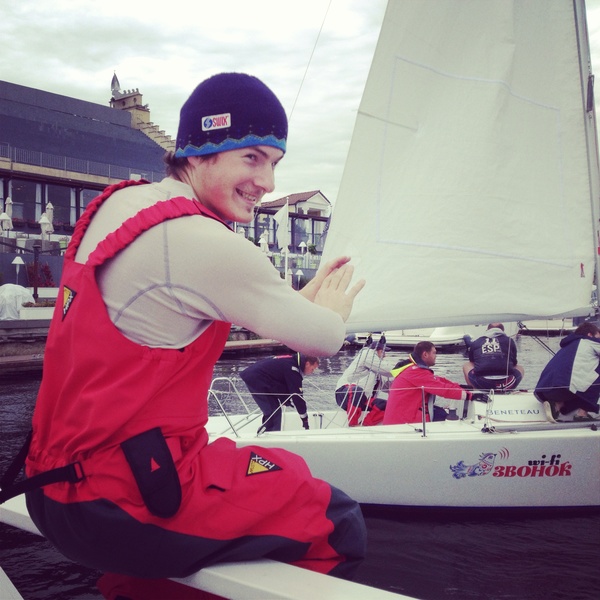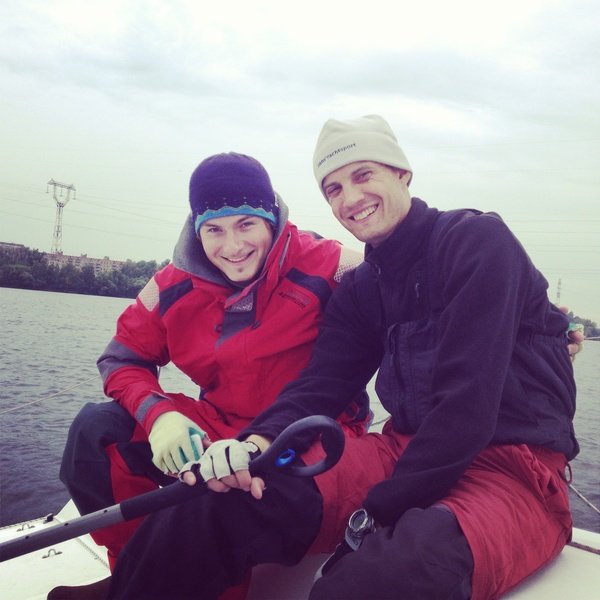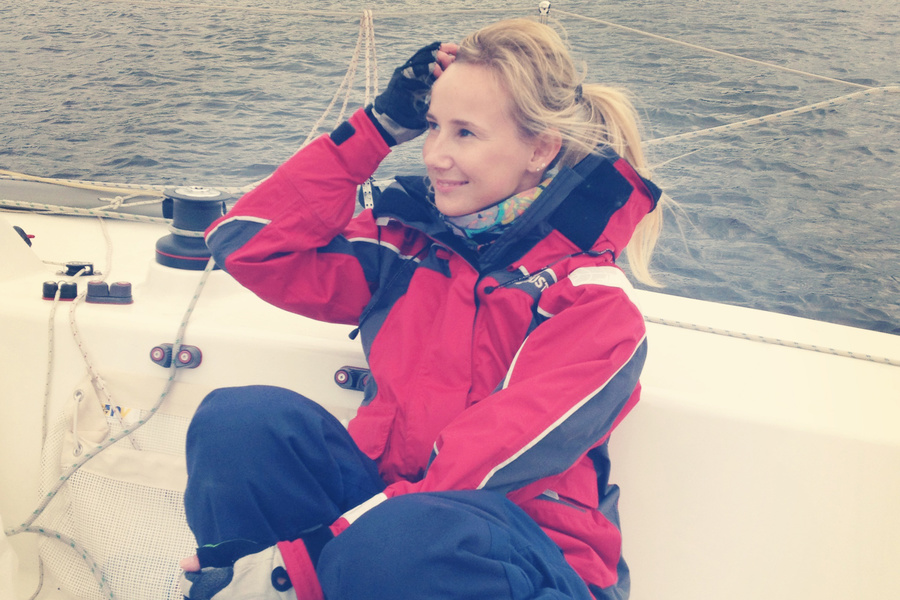 The second semi-final and 10 beautiful new Beneteau Platu 25 boats were watched from the pontoon of Vodny. Thanks to the commentary Alexey Simakin to consider what was happening on the water was curious and much clearer. Tatiana Lartseva (crew of Efes, International Class Master of Sport) handled the sails beautifully and one could only envy her dexterity in positioning the spinnaker and elegantly hulling the boat.
The ten strongest entered the final, and the race became even more intense. I had to sweat and get wet, competing with the boats «Rossgostrakh» and Efes. The distance became longer, the rain poured like a wall, it was harder and harder to move from board to board, but adrenaline and team spirit did not allow to distract from bruises and complications.

Thanks to coordinated work and experience of the brilliant helmsman Maxim Doyunov and tank man Alexander Tutuk we showed such high results. According to the results of five races in the final with scores of 7, 3, 6, 3 our team took the bronze cup! From now on it will be standing in the office of itBoat, pleasing the eye and motivating for further victories!
Thanks to the organizers and everyone involved!»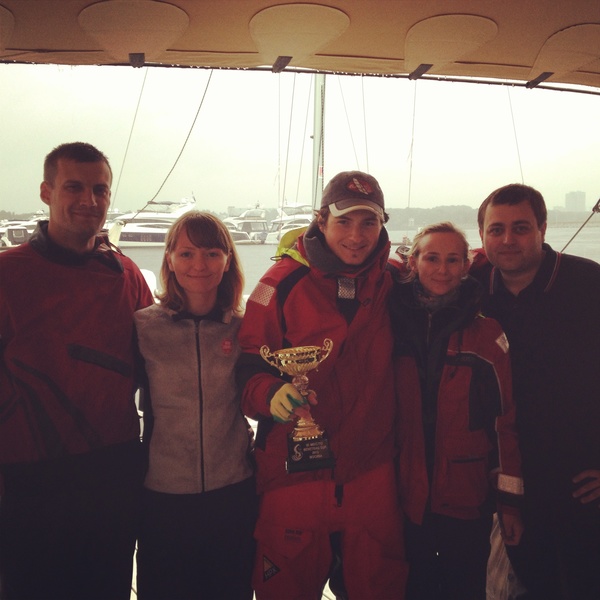 First place went to team Efes, second place to «Rossgostrakh». Full results of the regatta can be seen here.