The news came as expected: in a special statement for the Hong Kong Stock Exchange (HSE), the company told the city and the world Prada S.A. The company told the Hong Kong Stock Exchange (HSE) that it would be taking part in the next America's Cup and spending up to 40 million euros on it. It is a question of supporting the Italian team Luna RossaThe Italian team is a private company controlled by Miuccia Prada and her husband Patrizio Bertelli. The HSE did not appear there by accident: it is there where Prada's shares are traded and, in a good way, to spend forty euros on personal toys that are unlikely to pay off, at least without such a warning - is not quite "on the books" with respect to minority shareholders.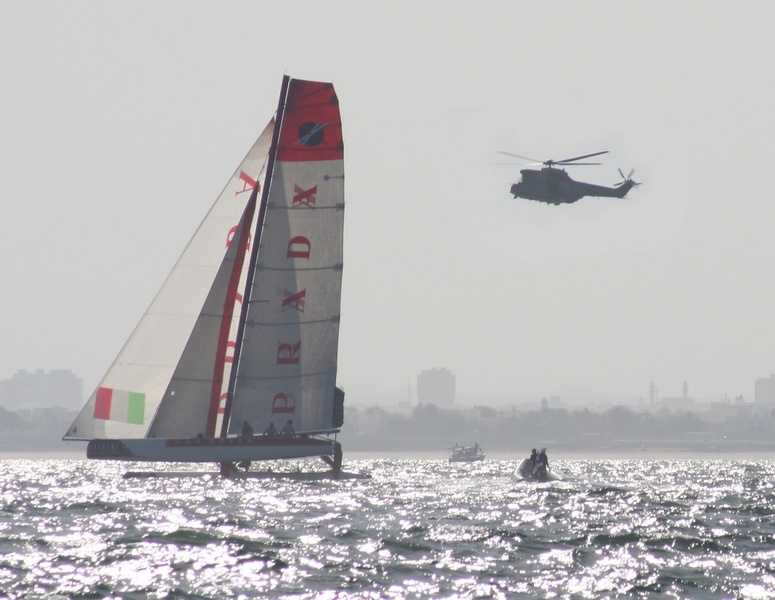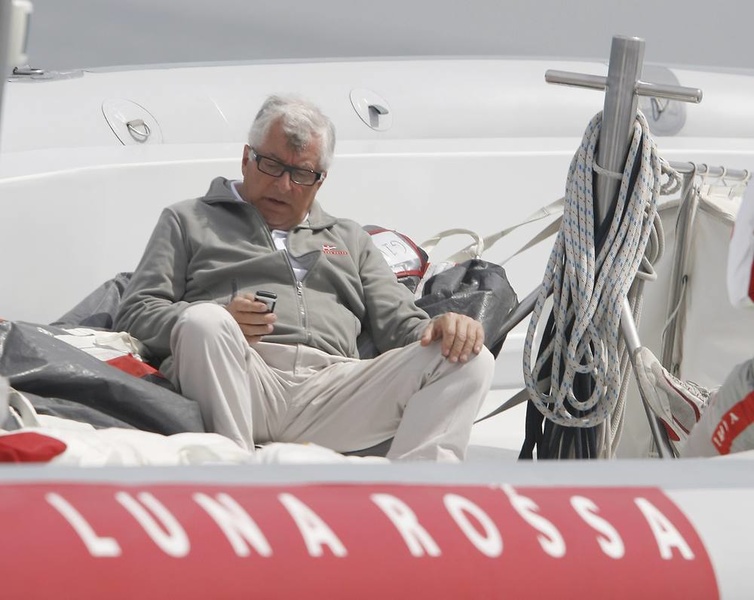 We're talking specifically about a full-fledged Cup entry, not just participation in its neutered underdog version of the AC World Series, whose next round will take place in a couple of weeks in San Diego. The Luna Rossa Challenge is not new to the trophy: the guys competed in the Cup in 2000, 2003 and 2007. Their finale was in 2000, when the team made it through a tough selection process to the Challenger Group and fought then Cup winners Team New Zealand (without Emirates' prefix) in the final. However, the Kiwis easily "tore" the Italians with a dry score of 5-0.
The team didn't get that high again. After 2007, when LRC lost in the finals Louis Vuitton Cup by the same Kiwis, Patrizio Bertelli gave up and said something like "well, I don't play like that anymore" and didn't plan to participate in the Cup anymore. (By the way, it is noteworthy that in that campaign LRC was led by Jimmy Spithill, today's Oracle Racing star. His legendary pre-start in the last race of the semi-final, where he ran his present employer for two penalties before the start of the race, we are still re-watching with great pleasure. Rumor has it that then BOR skipper Chris Dixon seriously contemplated making hara-kiri, but in the end simply confined himself to a simple resignation "of his own accord.")
Now Bertelli's excitement has been returned. The sailing community can only welcome this turn of events: Luna Rossa is a serious player, and Oracle will have to reckon with them.
P.S. Funny, that in the statement to the HSE, Prada has an interesting typo - the company wrote about its plans to participate "in the XXXIII America's Cup," while in 2013 it will actually be the 34th. Apparently, they really want revenge, they just want it.