For the fourth season Russian (and not only) sailors gather on the Canary Island of Lanzarote to compete in the«Federation Cup».
This time 13 teams took the start of the competition held in J80 class. Among them are Russian-Spanish project «New Territories», last year winners and world champions in J80 class.» By the way, «silver medalists Nortrop are also in place and intend to take revenge. However, it's not as simple as that, with around five teams already on the podium in previous seasons «Federation Cup», and some of the skippers returning with new, reinforced crews.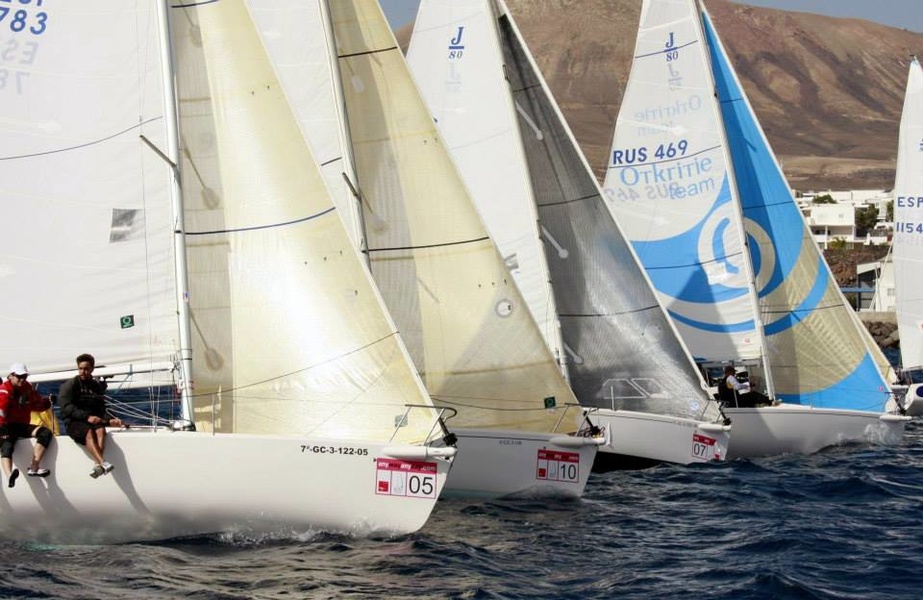 The official opening ceremony and crew training took place on November 4. The regatta was inaugurated by Vladimir Silkin, President of Russian Yachting Federation, Anatoly Karachinsky, President of «PIRogov»o Yacht Club and Don Calero, owner of Puerto Calero Marina. The first races were held yesterday. Of course, it is too early to judge, but you can see the results here.

The organizers are Russian Yachting Federation, PIRogovo and Anywayday.

The regatta will be finished by November 10. If everything goes to plan, there will be 12 races.