Philippe Pesce, who has led the fleet for almost a month since the start of the Golden Globe Race 2018, has been forced to move to the Chichester class. With his departure, the number of main solo circumnavigators was reduced to 12.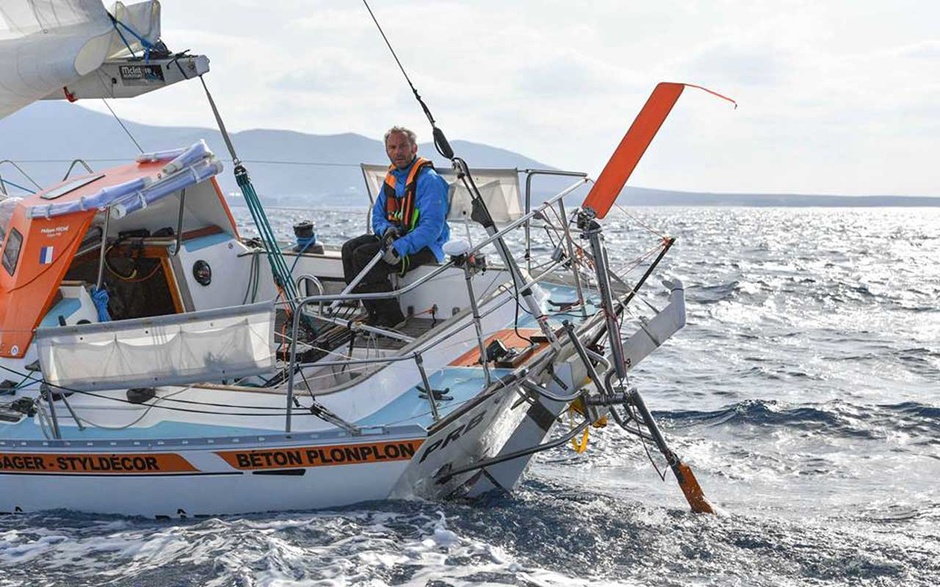 Philippe Pesce made an emergency satellite phone call to report that his Rustler 36 PRB yacht had an autohull failure.
Taking advantage of the emergency call, the sailor, who was in second position at the time, lost the right to compete for victory in the main fleet and was relegated to the Chichester class.
Problems with the steering system on board the PRB started early last week. The BEAUFORT windward autohull steering gear, which is mounted on the Frenchman's yacht, cracked. Pesce tried to repair the rudder with his spare horn, but in 45-50 knot winds the whole system broke off with the tiller. Pesce repaired the tiller, but there were not enough spare parts to repair it again.
The 57-year-old Frenchman reported what had happened to GGR headquarters, reefed the sails and headed for Cape Town - the nearest port, which was 1500 miles away.
Don McIntyre, regatta chairman, commented: «Philip is now in the Chichester class, as if he has made one stopover. So if he goes to Cape Town it will be a second offence and he will not be able to race at all. He can apply for a penalty time for a phone call (as Istvan Kopar did after the stop at Cape Verde two weeks ago), and we will consider that request, because as far as we know, he has received no outside help other than psychological support. If confirmed, he will be reinstated to GGR or will be able to continue in the Chichester class after his stop in Cape Town».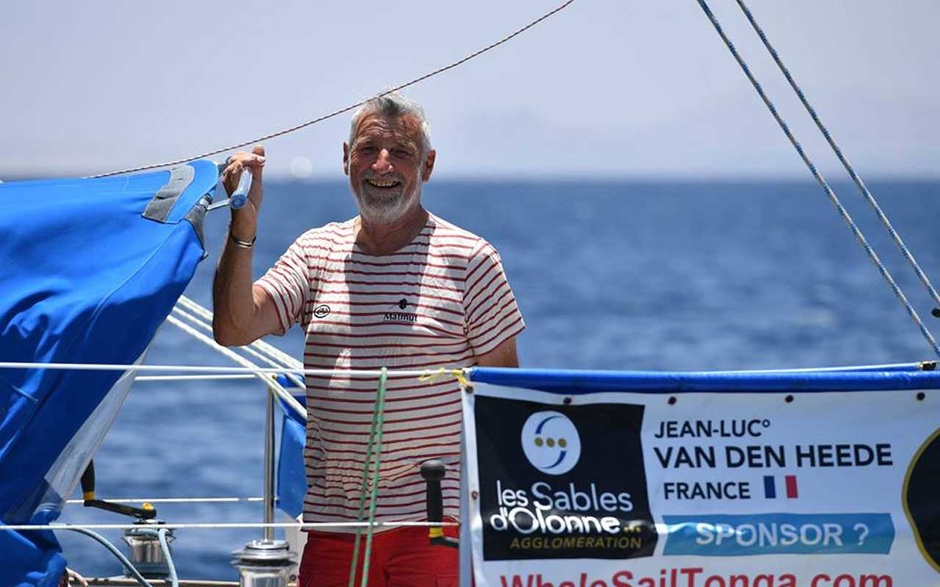 Jean-Luc van den Heede, who continues to lead the race, is also experiencing difficulties with the auto helmsman. a total of 4 competitors have already encountered this problem.
So far, strong winds have prevented the 72-year-old Frenchman from making any repairs.
Marc Slats' strategy has not worked - the Dutchman is 600 miles behind the leader. Tapio Lehtinen is still without solar panels but continues to hold the fifth position. Igor Zaretsky goes eighth.

A little more than a month after the start of the solo round-the-world competition three competitors dropped out of the race, two of them went to Chichester class and one - to CAROZZO class. At the same time, all the remaining boats in the line are going ahead by a distance Suhaili, which 50 years ago won the first ever solo non-stop circumnavigation of the globe. Organizers have added the legendary yacht to the tracker for the current race.