The designer of Roman Abramovich's famous megayacht Luna, Frank Neubelt, has unveiled the concept for the explorer yacht The Tug. The designer has teamed up with the Conrad Yachts shipyard to create «a true all-purpose compact explorer under 500 BRT» .

Frank Neubelt's most famous creation,the 115-meter Luna, is the third largest explorer in the world.
The 43-meter The Tug has a steel hull and aluminum superstructure. Her rather brutal appearance is influenced by that of a commercial tug, a nod to which her name suggests something of an affinity.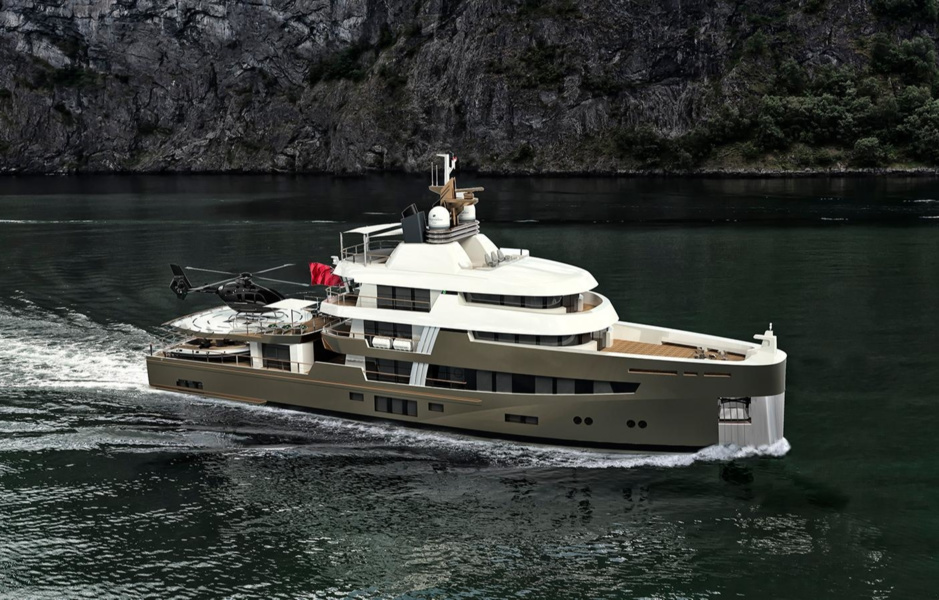 Neubelt describes The Tug as «rugged, safe, reliable and economical medium sized explorer». Reliability and durability is guaranteed in particular by the double bottom, a wide keel for ground-holding safety and additional protective shields on the propellers.
The boat will be available in three different aft deck configurations.
The Cruiser configuration will have an open aft main deck that can be used for tender storage. There is enough space to accommodate a 30 foot sailboat.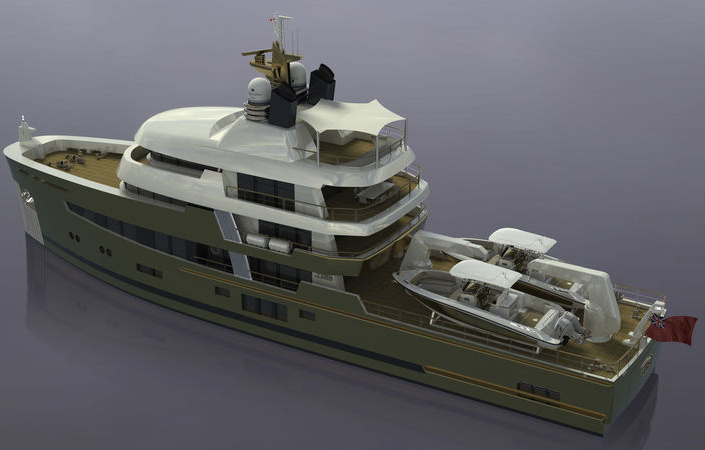 In the Voyager version an additional platform appears aft connected to the bridge deck that can be used as an additional lounge or party area. On the Explorer version this additional platform is further extended to accommodate a helipad. Additional storage space for tenders and water toys in this version is located below the helipad.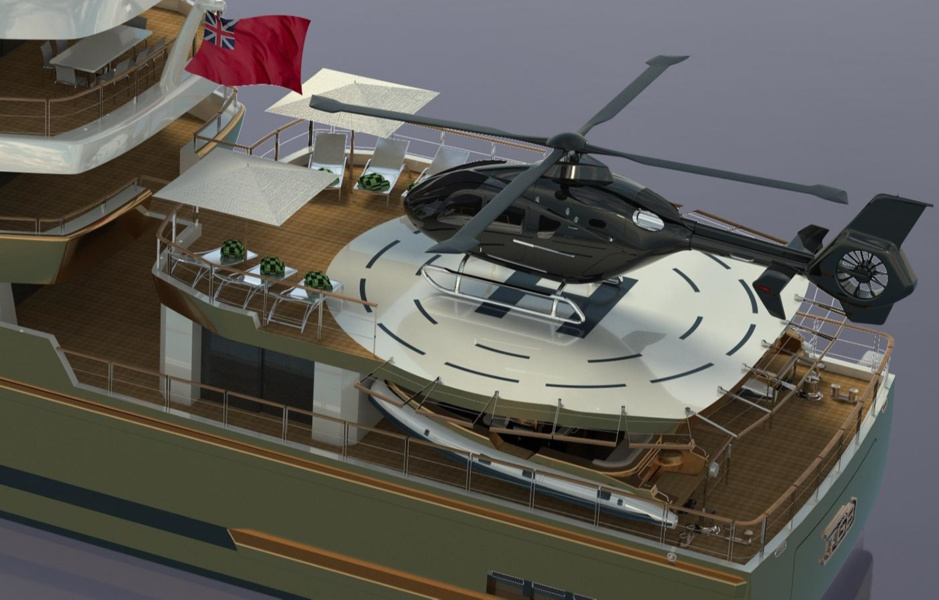 The interior of «Tug» can accommodate up to 10 people, with a dedicated owner's deck with a private outdoor lounge on the bow.
The Tug comes standard with Caterpillar C32 1319hp diesels and Piening propellers. An advanced version of the propulsion system is Schottel diesel-electricmotors plus EMS pods.