Nine British tourists have been rescued by a fishing boat from a yacht that caught fire after it was struck by lightning. The disaster happened near the island of Phuket (Thailand) on Saturday, November 3.
A group of tourists had chartered a 50-foot Beneteau Cyclades Emmjay boat for a memorable holiday between Phuket Island and the mainland. However, the enjoyment of the tranquil vistas and the pleasures of sailing on the water were over within hours of leaving the marina. At about 4:30 p.m. the boat was caught in a violent tropical storm. The crew hid in their cabins in hopes to wait out the rough seas with the hatches shut, listening to the thunderous roar overhead. However, the lone yacht dangling among the waves attracted a bolt of lightning that struck, igniting the Emmjay, which turned the safe vessel into a burning inferno.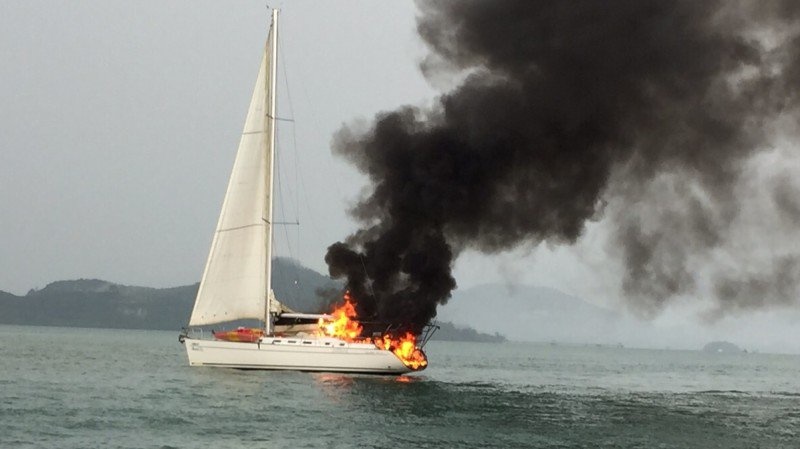 Marina director Wiwat Chitchertwong said: «Police were notified at five in the afternoon when heavy rain was pouring and lightning struck the yacht. It caused a fire. People had already hidden inside the boat from the rain when lightning struck the vessel».
Luckily a local fishing boat was nearby and rushed to help upon receiving the distress signal. All nine brave swimmers were safely rescued by the fishermen and brought to land.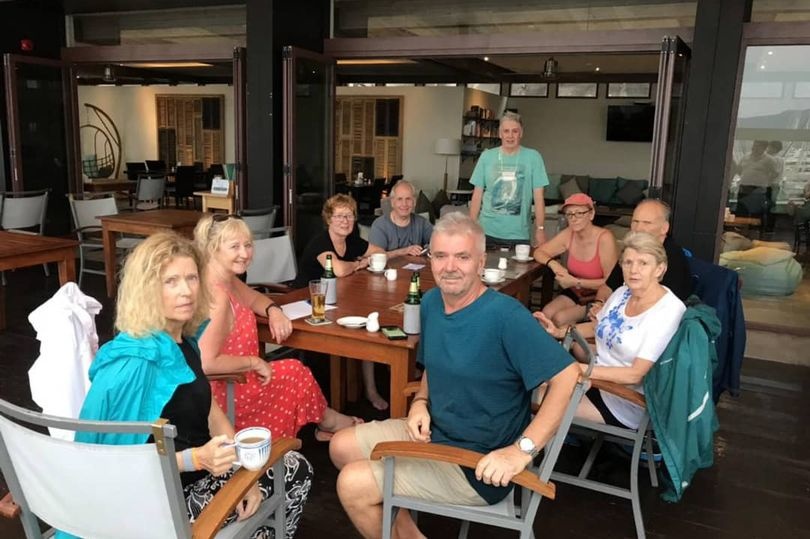 Tanyawat Chanpinit, vice governor of Phuket, visited the recovering sailors at Yacht Haven Marina Phuket on Saturday evening, The Times noted.
Yachts are not often affected by lightning, but those «lucky» who are still attracted to themselves «» , have a hard time: at best, electronics are affected, at worst - not without human casualties. Earlier itBoat wrote about how to protect your yacht from lightning and how to behave if you are caught in a thunderstorm while at sea.