» Renowned Italianpowerboat manufacturer Cantieridi Pisa has gone to Sea Finance srl,«a subsidiary of Monaco-registered digital yacht and superyacht charter platform Yotha.com, which reportedly acquired the company's assets about ten days ago, offering €2.6m for them. At the same time, it has become known that 22 workers who left the shipyard in March 2017 have returned to their jobs.
Representatives of the new owner Cantieri di Pisa hastened to assure Italian trade unions that the new management will spend about a month to adapt the shipyard to the new tasks.
The number one objective at the moment is the completion of the three yachts, which have been in a semi-ready state for about 18 months, and the repair or refit of three boats at the Cantieri di Pisa docks is also on the list of immediate plans.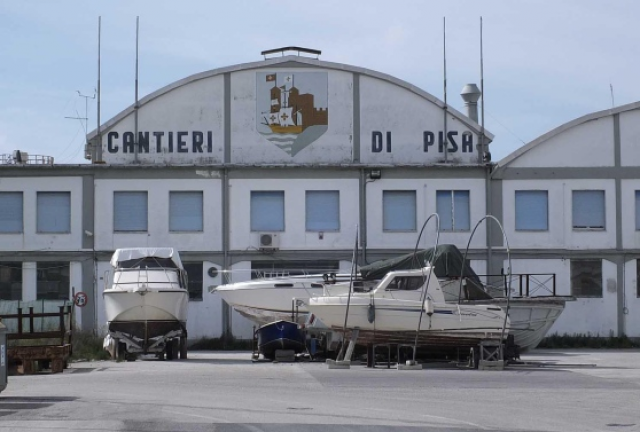 The competition for Cantieri di Pisa's assets, including its production facilities in Tuscany, wasannounced in June this year.
The Finnish sailing shipyard Baltic Yachts was among the bidders for the bid.
»Baltic Yachts did not win the tender but still has «serious intentions to enter the motor-yacht market, its representative told the influential IBI News portal. In the hope of getting the company the Finns were allegedly ready to pay 3 million euros.
The Cantieridi Pisa brand was acquired by Mondomarine in 2015 for €3.6 million. However, Mondomarine itself faced financial difficulties two years later and was declared bankrupt, so the yard had to look for a new owner. Recall that one of the latest projects Cantieri di Pisa presented in 2015 was the motor boat Akhir 42 S.