Heesen Yachts has announced the sale of its 50-meter boat with a tonnage of just under 500GT. A buyer has been found by yacht broker Arcon Yachts.
Project Aster, also known as YN 18750, is the seventh 5000 Aluminium class boat from Heesen designed by Frank Laupman of Omega Architects. The boat will be handed over to the owner as early as June 2019 - she started being built on a speculative basis, that is, before a buyer was even found. Soon the yacht will be undergoing intensive sea trials in the North Sea.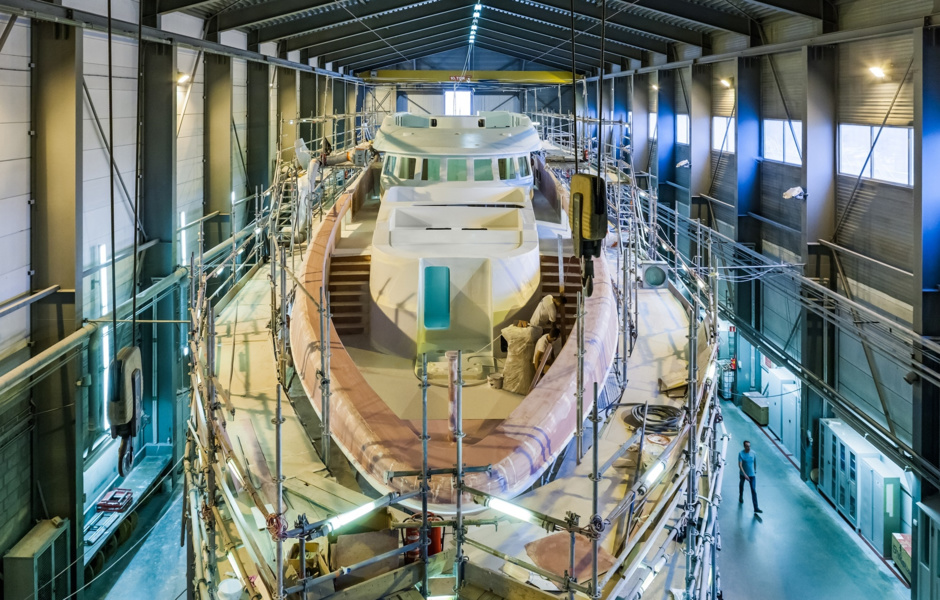 The tight timeframe, impressive top speed of 23 knots and proven Dutch quality are the attractions of Project Aster.
With 40 years of experience Heesen is capable of building aluminum hulls to an extremely high standard. The yard has succeeded in creating a very streamlined semi-displacement yacht that is powered by two MTU 16V 4000 engines. They provide not only high speed, but also efficiency and smooth sailing in all conditions.
Aster is a true ocean going yacht with a transatlantic range of 3100 nautical miles at a cruising speed of 11 knots.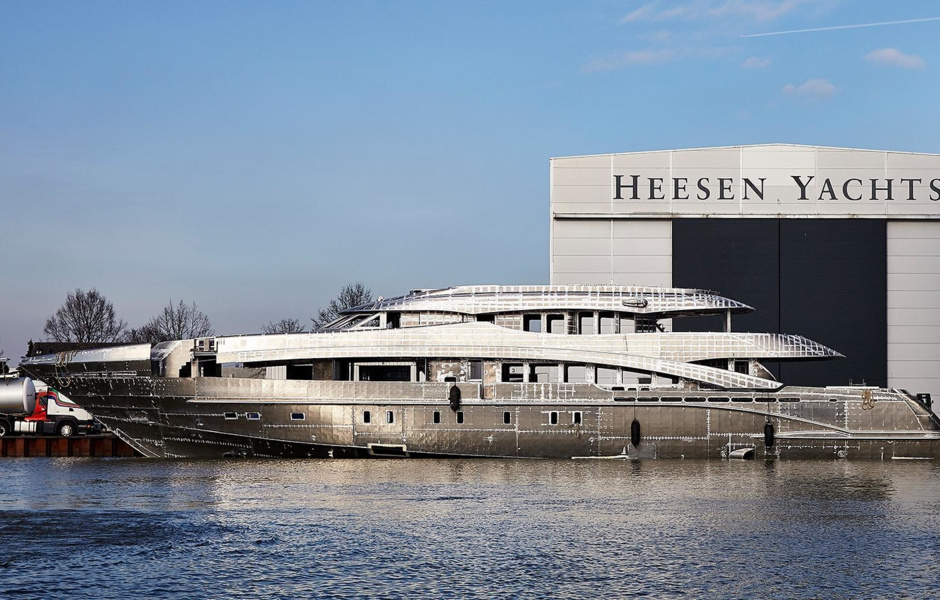 She combines excellent seakeeping, comfort, space and refined luxury. The exterior lines are the very essence of Heesen DNA, with the pelican beak bow, reverse saddle deck, and sporty mast, all combined to give this project an unmistakable personality.
The interior design of Aster can be described as timeless. There is an air of calm and serenity. A wide arsenal of materials was used in the finishing. On the one hand, Christiano Gatto (Cristiano Gatto) has purposefully avoided excessive ornamentation of the interior decoration, on the other hand, the interior is not alien to the spirit of wealth and luxury. It is obvious that in such an elegant design Gatto reflected the principle «perfection in simplicity».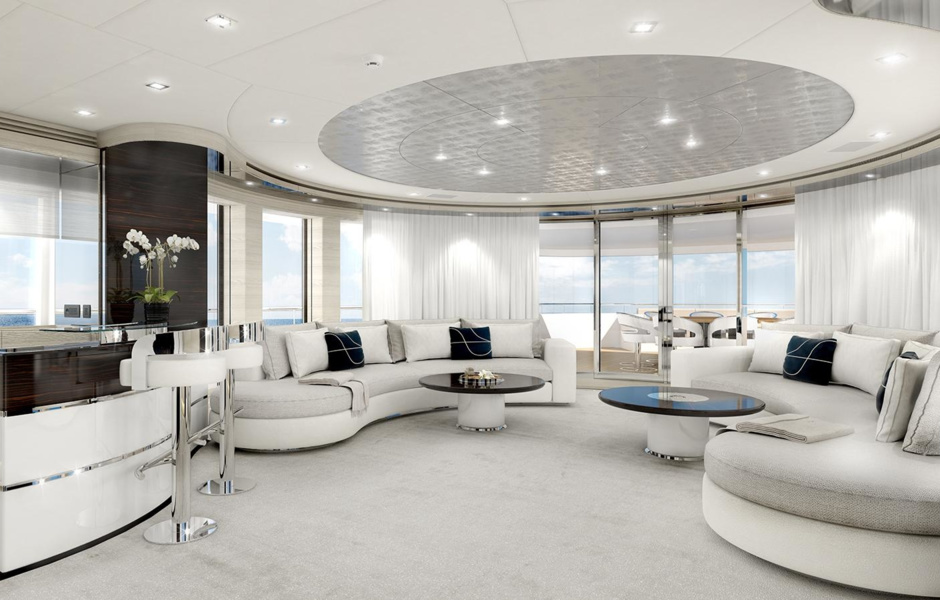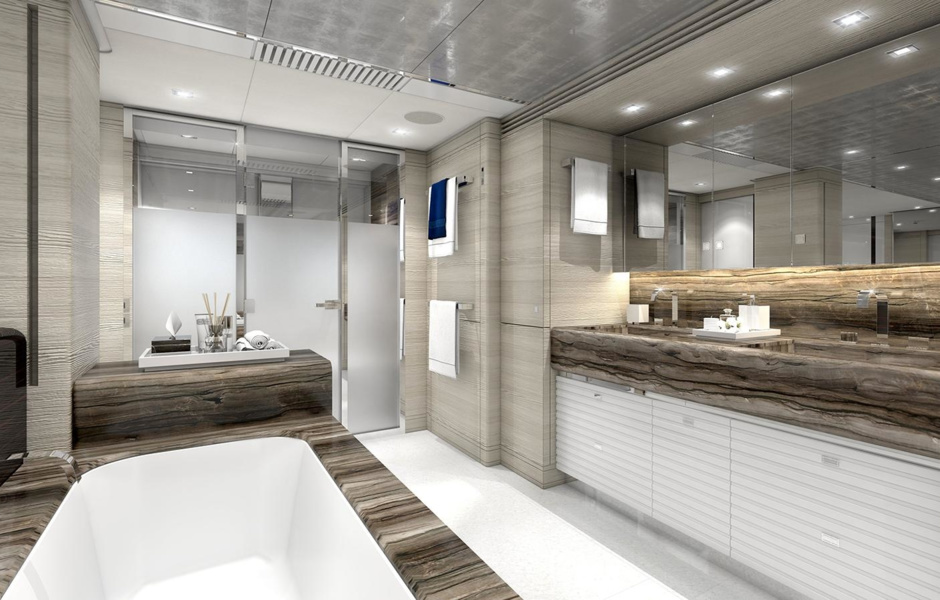 The layout provides accommodation for twelve guests in five staterooms on the lower deck and in the master stateroom located on the main deck forward. The crew consists of nine people.
Note that this is the third yacht from Heesen to find an owner this year.