Ten months after the founder of Dutch Vanquish Yachts, Tom Steentjes, sold his shares in TransEquity Network to a Dutch equity fund, the creator of the fast and luxurious boats began aggressively expanding his range and increasing production volumes.

« This deal allowed us to be more ambitious about the company growth. We have extensive knowledge and experience in building aluminium boats. Already for the day Ibiza is most often chartered by Vanquish cruisers»," commented Stinges to IBI News.
Next summer the yard will open a second dock inHolland, after which the production of 20 to 25 aluminium vessels per year is expected. boats over 13.7 metres in length and about 20 smaller vessels per year.
This will double the company's annual production capacity.

The company has hired former Hanse Yachts head of product marketing Tijl Hetterschijt to help the brand become recognisable in all marinas worldwide.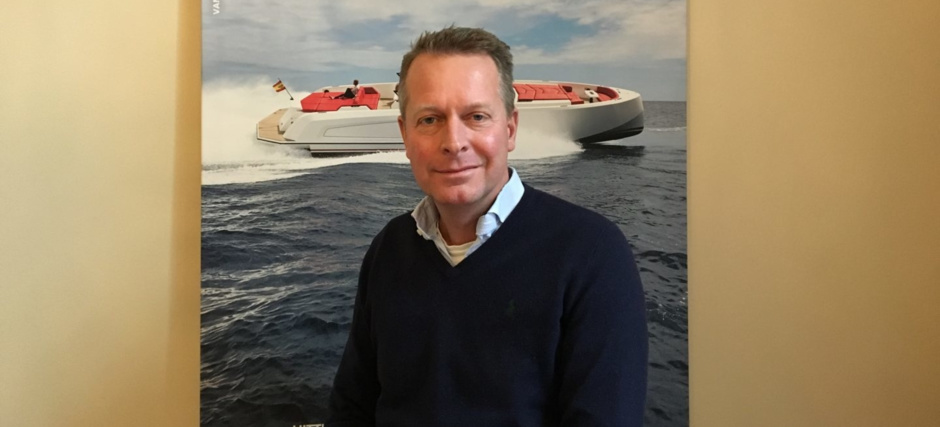 « Vanquish is growing fast. We are working hard to get noticed. Our boats are attractive and distinctive. That is our main marketing advantage»," says Hetterschijt.
Vanquish also believes that the wow factor, customer focus and fast delivery to customers are the cornerstones of the yard's future success.
« Motor yachts from Holland usually take a year or two to build. At Vanquish, between between the signing of the contract and delivery much less time», noted Hettershyt.
Stinges is focused on the US market, Hettershyt is focused onEurope,Australia and Asia. In 2019, the company will be represented at boat shows in Miami (US; February14-18 ), Palm Beach ( Florida,US; March28-31), Cannes ( France; September 10-15 ) and Monaco (September 25-28).
Since its inception in 2013, Vanquish has built 38 high-end powerboats ranging in size from 4.8m to 16.5m. Hettershyt's goal is to optimise production to increase sales. According to him, several new models will already be launched in the near future.
So far Vanquish has been built in aluminum, but next year an 11.6-meter composite model will be launched.
She is designed to be «a more affordable launching model that will help the brand expand its geographical presence and be not only in the Mediterraneanand other well-known locations, but also worldwide».

«Setting a price for a custom-built aluminum motorboat is a challenge. To be competitive in terms of price in the segment of boats under 13.7 meters, we need to build composite boats. That way we will be able to build more boats and increase our visibility»," Hettershyt added.
But the big new product will be another boat - the17.7 m.

«It will be available in several versions, with an open wheelhouse, a closed deckhouse, a T-Top and an open cockpit. We have already sold five of these boats, although the presentation of the model took place this year»," says Hettershyt.
The yard has the most ambitious plans: to build a 29.9 m vessel.
« We are in talks with potential customers, but building these boats is still a long-term prospect»," explained Hetterschyt.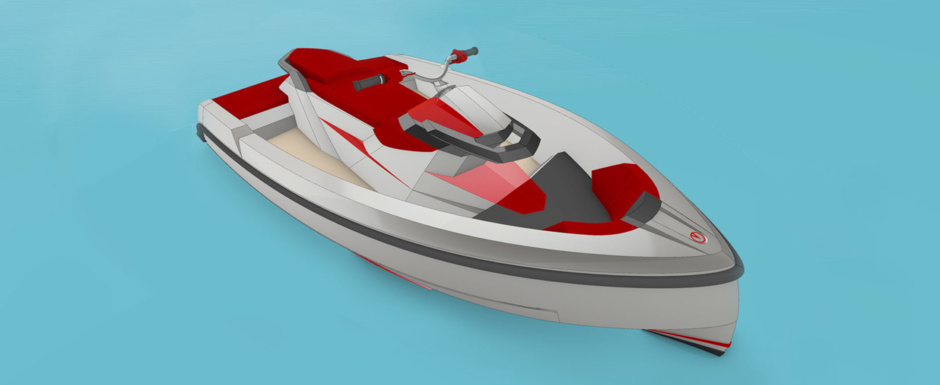 Right now, the Vanquish range starts with a 4.9-metre speed scooter tender. In 2019, a 3.4-metre will also be introduced, which can stand in the garage side by side with the Williams 325 tender.